March 31, 2020
A Chaplain's Thoughts: Endurance through Prayer
By Rev. James F. Quigley, O.P. '60, Associate Chaplain, National Alumni Association
To Providence College Alumni and Alumnae:
Peace to all of you. This is more easily said than done in this time of coronavirus pandemic.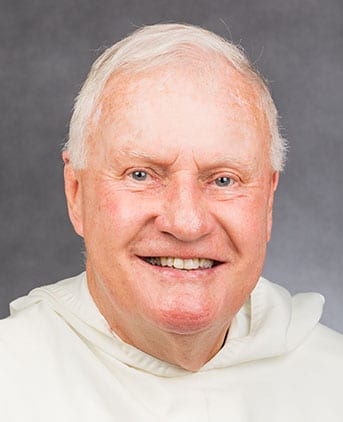 On March 27, 2020, Pope Francis prayed in a rainy, empty St. Peter's Square. He said: "Thick darkness has gathered over our squares, our streets, and our cities; it has taken over our lives, filling everything with a deafening silence and a distressing void that stops everything as it passes by…. We feel it in the air, we notice it in people's gestures, their glances give them away. We find ourselves afraid and lost … all of us are fragile and disoriented…. From this colonnade that embraces Rome and the world, may the blessing of God, like a consoling embrace, descend upon you."
Many of you have sent requests for prayers to the Dominican community. I have read them. They are very moving as you pray for parents, children, the sick, those in mourning, for health care workers and first responders. You pray for all financially affected by this virus. You think of the poor and homeless here in our country and in other parts of the world. All of you are such caring, generous, sensitive women and men who think of so many in need.
Your requests have been placed on the altar in the St. Thomas Aquinas Priory chapel, and the Dominicans remember your intentions at daily morning and evening prayer and at the celebration of the Eucharist. Like you, I believe we will get through this for a number of reasons but especially with prayer. God's providence is at work, although at this moment it is mysterious. But faith in God's love gives us hope.
Send me any other special prayer requests, and the Dominican community will include them when we gather in the chapel. God bless you and your families.
submit a prayer intention