August 27, 2020
A Chaplain's Thoughts: Truth shapes us
By Rev. James F. Quigley, O.P. '60
Associate Chaplain
Providence College National Alumni Association
The Providence College Alma Mater begins with the words "Mother of Truth, We proudly pledge to thee, Undying love and steadfast loyalty…."
Truth! Veritas! The motto of the Dominican Order! The Providence College torch — the Light of Truth!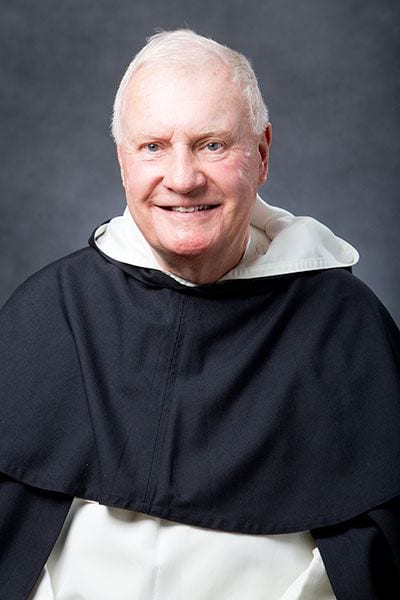 The educational and formational enterprise that is the heart and the soul of the Providence College experience is the quest for, the understanding of, and the witness to, truth. Truth is the work of reason and science. It is also the gift of divine revelation. And so, women and men who graduate from Providence College, students, professors, and staff always look for, study, and defend, truth. We are shaped by truth and so "proudly pledge love and steadfast loyalty" to that truth.
Truth: We Friars believe that every woman and man is made in the image of God and so has a right to justice, respect, and recognition as a sister or brother in Jesus Christ, no matter what.
Truth: We alumni and students have been blessed in so many ways with a serious, quality education in arts, sciences, skills, and values, and we are grateful to many and show our gratitude.
Truth: We who are so blessed freely accept a responsibility to assist any woman, man, or child in need, and so Providence College alums always generously reach out to help change lives.
Truth: We graduates of the College live with a moral vision, a gospel vision, of what it means to be a human person, a human community, and live that way.
Truth: We who are part of the Providence College community see our identity as persons "loved by God, loved by Jesus Christ," and try to return that love.
These are just some of the reasons why "We proudly pledge undying love and steadfast loyalty" to Truth. "Hail Providence! We praise thy name!"