April 21, 2016
A game-changing gift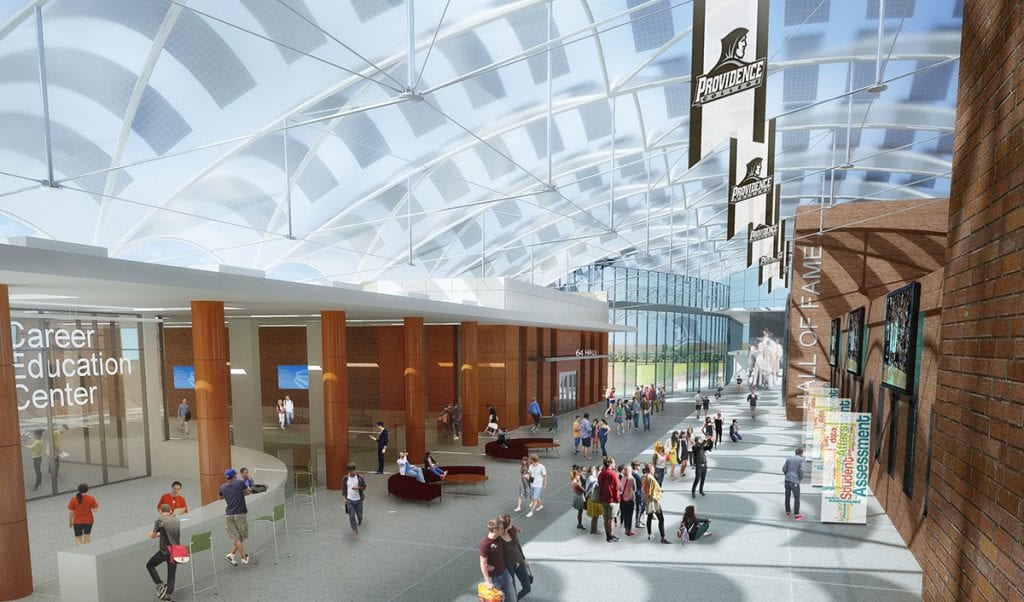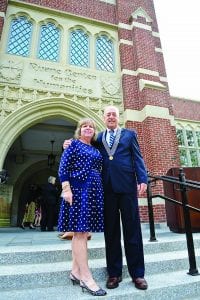 Michael A. Ruane '71 & '13Hon., in partnership with his wife, Elizabeth, has made the largest single donation to Providence College from a living alumnus — a game-changing gift that will benefit academics, athletics, and student life for decades.
Construction will begin this summer on the Ruane Friar Development Center, an addition to Alumni Hall that will be anchored by a long-awaited basketball practice facility. Slavin Center will be improved with expansions to the Center for Career Education and Professional Development and to '64 Hall, the largest meeting facility on campus. The gift will allow the College to establish its third academic chair, in economics.
"We owe much of what Providence College has become — and what it will be in the future — to Mike, Liz, and the Ruane family," said College President Rev. Brian J. Shanley, O.P. '80. "Their positive impact will continue for generations to come, and we are grateful beyond words."
Ruane, former chair of the Board of Trustees, is founding owner, chair, and managing partner of Boston-based TA Realty, one of the largest real estate investment advisory firms in the nation. The Ruanes' previous generosity has made possible the Ruane Center for the Humanities, the Ruane Atrium of the Concannon Fitness Center, and the Michael A. Ruane Endowed Chair for Innovation in Business Education.