April 22, 2018
Boisclair-Mandell gift offers a multitude of benefits for student-athletes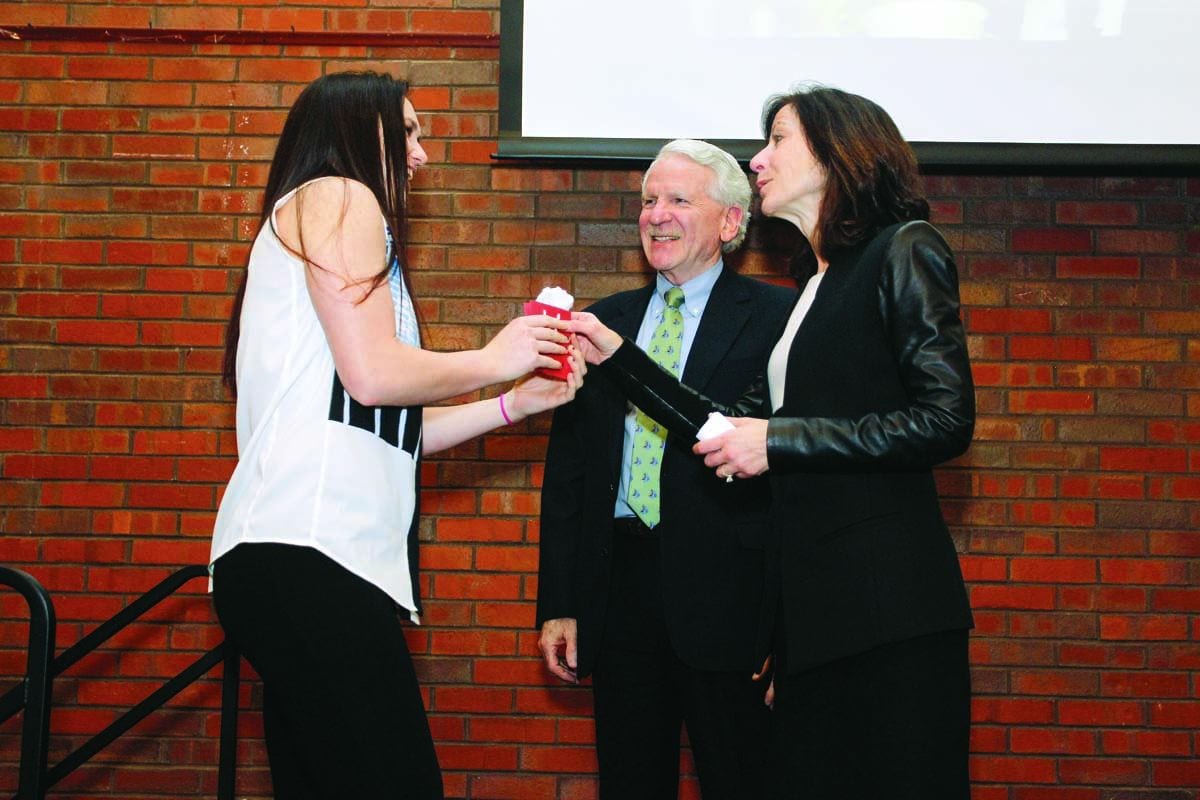 A $350,000 gift from Yvette M. Boisclair, Esq. '84 and her husband, Mark S. Mandell, Esq., will enhance the student-athlete experience at PC in a multitude of ways.
The couple's gift established the Mandell-Boisclair Leadership Academy, which makes it possible for student- athletes to attend workshops to become confident leaders on their teams and in the classroom. It also expands the Mandell-Boisclair Student-Athlete Career Night, which the couple established in 2008. Held every other year, the career night allows juniors and seniors to hear alumni speakers and network with professionals in education, finance, health-care policy, law, marketing, medicine, sports administration, and other fields.
The gift also established an endowed women's volleyball scholarship and provides internship and study-abroad opportunities for student-athletes.
"Yvette and Mark's gift reinforces our commitment to creating and maintaining a student-centered department by offering a suite of programs and services to promote personal growth and leadership skills," said Robert G. Driscoll, Jr., associate vice president and athletics director. "I would like to extend my deepest gratitude to them for their generosity."
Boisclair studied English in the Liberal Arts Honors Program at PC and earned a law degree from Suffolk University. Boisclair and Mandell are partners in the Providence law firm Mandell, Schwartz & Boisclair.