August 15, 2017
About the fabrication team: Mark Liebowitz and Nancy Katz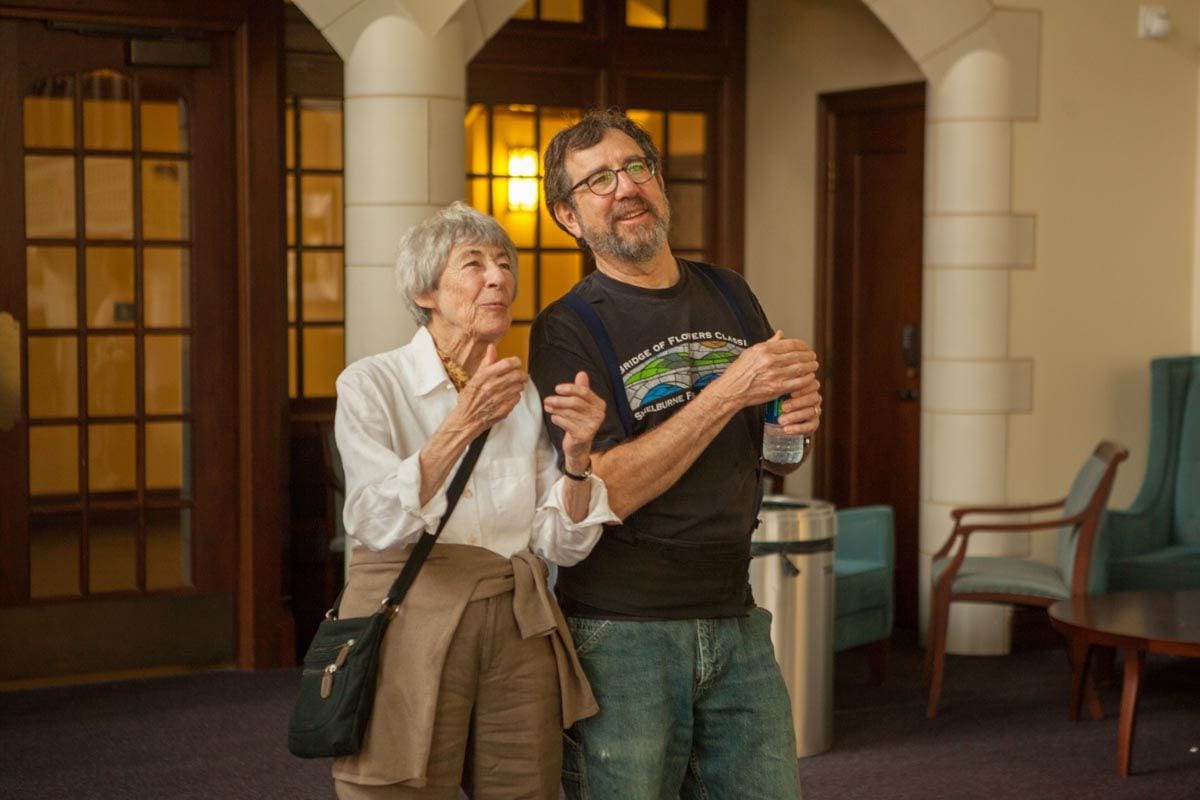 By Vicki-Ann Downing
Mark Liebowitz and Nancy Katz, designers and fabricators of stained-glass windows, own Nancy Katz/Wilmark Studios in Shelburne Falls, Mass. They specialize in sacred-themed designs for religious institutions, new work for public and private spaces, as well as repair and restoration of older windows.
Liebowitz, a traditionally trained master craftsman, and Katz, a creative artist, met at a national conference in Houston in 2005, where they were both exhibiting their work. They married in 2009. Their first major collaboration was a 75-foot wall of stained glass for Temple Emanuel of Pascack Valley in Woodcliff Lake, N.J., in 2007.
Liebowitz graduated from Rutgers University in 1973 with a degree in art history. He has been making stained-glass windows since 1975 and founded Wilmark Studios in 1979. His first teacher was Albinas Elskus, who wrote The Art of Painting on Glass. Liebowitz was able to fabricate for Elskus and to install his windows at the National Arts Club in Manhattan.
Working out of a New York-area studio for more than 30 years, Liebowitz collaborated with many artists, including
Liebowitz collaborated with many artists, including Robert Pinart, Mordechai Rosenstein, Hendrik Vandeburgt, Willy Malarcher, Laurie Gross, Sarah Hall, and Jennifer Baldwin Schafer. He was said to be "the fabricator to the stars." His studio's work can be found at the National Cathedral in Washington, D.C., and at the U.S. Military Academy at West Point, N.Y.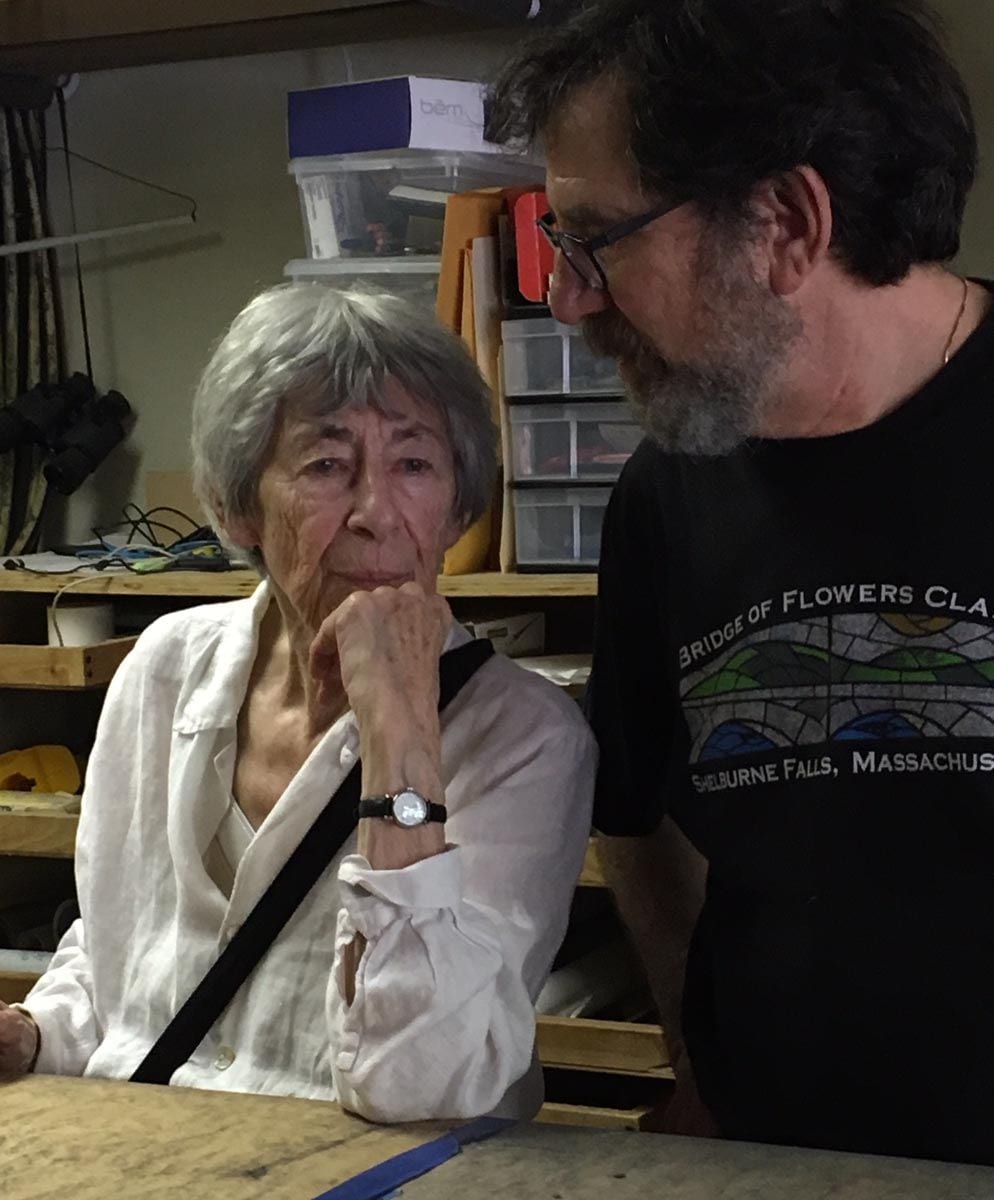 After meeting Katz, an artist and educator since the 1980s, Liebowitz began spending more time in western Massachusetts. In 2007, he packed up his studio to set up shop with her in a converted firehouse in the village of Shelburne Falls.
Katz, raised in Worcester, Mass., earned a degree in occupational therapy from Tufts University in 1979 and moved to northern California in 1980. She became an artist with quilt-making as her primary medium. While living in San Francisco in the late 1980s, she was part of the founding crew of the NAMES Project AIDS Memorial Quilt.
In 1992, Katz discovered silk painting, an art form that enabled her to combine her passions of creating and educating. Over the decades, she has facilitated the creation of innumerable silk-painted pieces with individuals and groups of all ages.
Katz returned to New England in 2005, just prior to meeting Liebowitz in Houston. Her artwork is included as part of the permanent collections of the Israel Museum in Jerusalem, the Oakland Museum, and the Judah L. Magnes Museum of Berkeley. She was published in the education issue of the magazine Faith & Form in 2011 and is profiled in the book Judaic Artisans Today. Katz's work can be found in personal collections throughout the US around the world.
View a video of the installation by Nancy Katz