February 05, 2021
Alumni continue to reap value of College Leadership Rhode Island program 
By Charlotte Smith '20 & '21G
Since 2004, Providence College students have participated in College Leadership Rhode Island, a program established to engage, educate, and inspire diverse young adult leaders as they transition from college to career.
Through experiential learning, this one-year, tuition-free program allows students to explore careers in the nonprofit, private, public, and philanthropic sectors, while developing the skills, know-how, and networks to develop their professional personas and build futures as engaged Rhode Island citizens.
One year after Thomas Heavren '19 graduated from the College, he had the opportunity to visit organizations such as Amica Insurance and Navigant Credit Union. He was able to network with employees who worked there through affiliation with CLRI.
"Networking plays a huge role in the social innovation work that I am interested in. College Leadership Rhode Island introduced me to an important network of leaders doing impactful work all throughout Rhode Island. The program taught me how to engage other leaders and colleagues for collaboration, and it offered me involvement with communities of people who are dedicated to helping Rhode Island prosper." 
The CLRI curriculum is designed for college students and recent graduates. It allows individuals to build their professional "toolbox" for whatever their next step in life is, whether that be a final year of college, graduate school, or first careers.
Since the program's commencement 16 years ago, approximately 60 Providence College students have graduated from CLRI. This year, there are seven PC undergraduate and graduate students in the program's class of 2021 — the highest participation the program has enjoyed in recent years.
According to Samantha Bergbauer '12 & '15G, who now works for Leadership Rhode Island as the college program and alumni coordinator, the program began as a way to keep college-age talent local.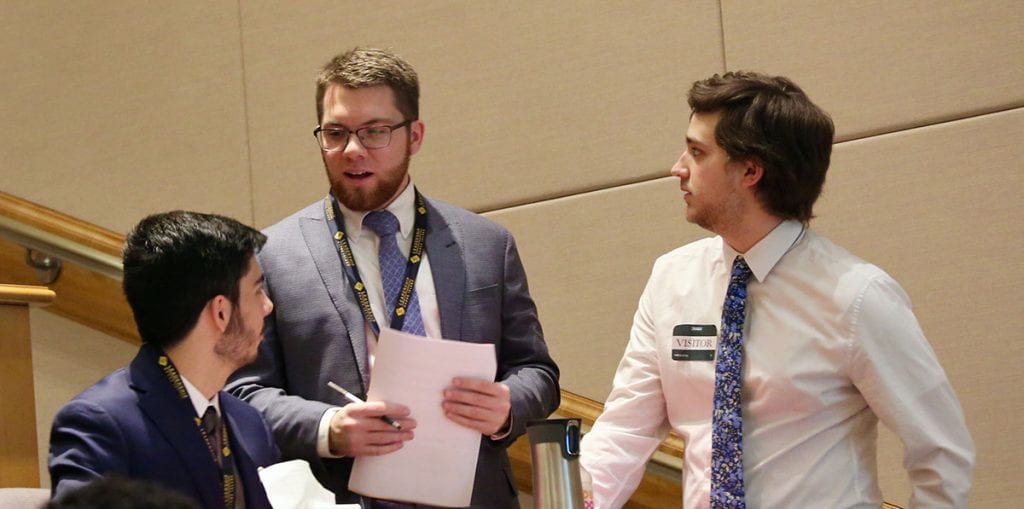 "College Leadership Rhode Island provides a vehicle that allows students from various universities across the state the opportunity to collaborate. We are really striving to expose these young leaders to the different sectors in Rhode Island while also providing them with well-being resources they'll need in their careers and personal lives. We want them to learn first-hand all that Rhode Island has to offer," she said.
The last two class speakers at the program's graduation ceremonies have been PC students — Benedict Portugal '20 and Heavren.
Portugal, who was nominated to apply for the program by an anonymous PC mentor in 2018, saw the program as an opportunity for self-development and meaningful business networking.
"I saw involvement in the program as a chance to make connections and facilitate personal growth," he said. "I wanted to learn how to better utilize my strengths and advance my current ideas and insights. I sort of had to act like a sponge throughout my experience, trying to absorb as much information as I possibly could. Learning, listening, and incorporating the lessons I've experienced through the program have allowed me to grasp a better understanding of my personal goals. CLRI provided me an opportunity to learn and succeed in order to become a more diverse, dynamic, and cosmopolitan leader."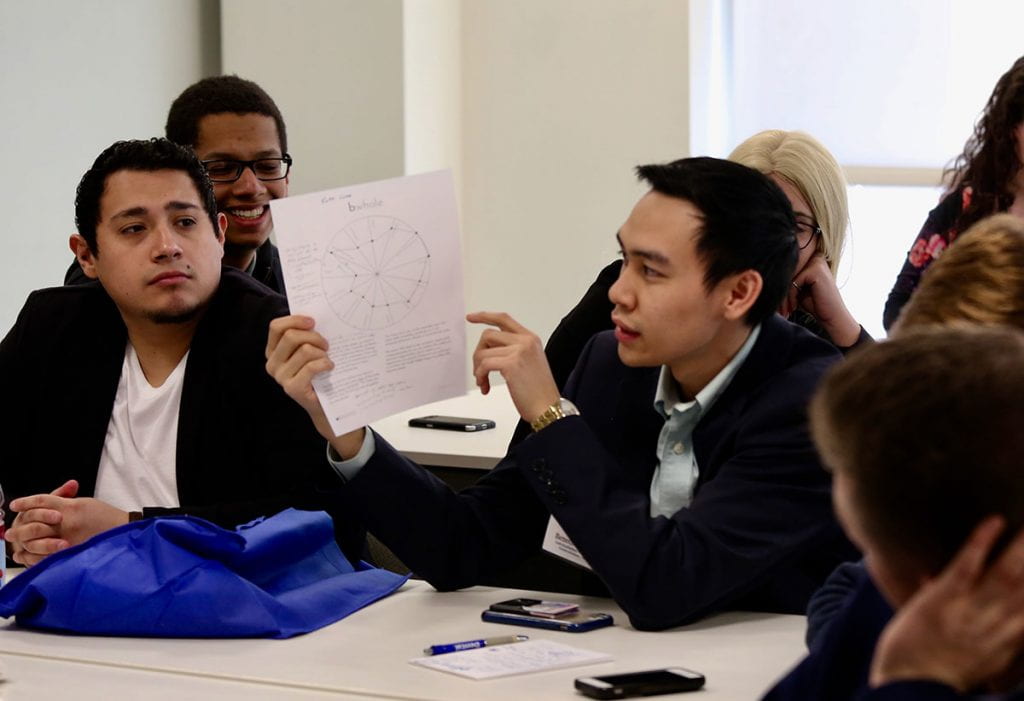 Heavren also became interested in the program after being nominated by a mentor from his social work internship with Year Up Rhode Island. He described the various host sites and locations he was able to visit through participation in the program. 
"We were able to meet administrators at organizations situated throughout Rhode Island including Navigant Credit Union, the MET High School, San Miguel School, Amica Insurance, and the Hope Street Providence Community Library," said Heavren.
"We had guest speakers from the United Way of Rhode Island, the Rhode Island Department of Administration, and we met with RI Secretary of State Nellie Gorbea. We started our year together at the WaterFire Fine Arts Center on Valley Street and met Barnaby Evans." Evans, who received an honorary degree from the College in 2017, is the creator and founder of the WaterFire Fine Arts Center.
These face-to-face meetings offered Heavren, a current graduate student at the Boston College School of Social Work, the chance to expand his network of professional and community contacts and explore possible career and involvement opportunities throughout the state. 
Portugal also has capitalized on the lessons learned in the program, attributing his CLRI training to obtaining his current role in the Future Leaders Program at Amica Insurance, where he is studying to be an associate account manager.
"I am more adaptable in interacting with people from many different backgrounds because of the hands-on learning at CLRI. And this is helping me in my interactions with Amica colleagues who come from diverse parts of the country. I learned how to get my points across clearly and actively listen to what others are saying in order to have a rewarding conversation," said Portugal.
While the program has had a proven impact on these recent graduates, Julie Moura '05 echoed similar thoughts on CLRI's influence as a member of the first class of 2004. Moura, a native Rhode Islander, now works as the senior director of human resources at Hasbro, Inc., based in Pawtucket.
"CLRI was a very eye-opening experience; it showed me what else was out there beyond my experience and classes at PC. I still find myself connecting with people I met through the program all the time. The program brought me closer to a network of individuals that I would have never normally met, as they all went to other universities around the state," she said.
Moura was recently accepted to Leadership Rhode Island's Core Program for business and community leaders who want to enhance their commitment to shaping Rhode Island's future. CLRI was modeled after this Core Program. She explained that as an established member of the Rhode Island business community, she wants to continue to make a difference and build her network just as she did during her involvement in CLRI.
Current PC students and recent alumni (ages 18-26) who are eligible are welcome to apply here for the 2021-22 CLRI class.