March 22, 2023
Alumni share memories of Fennell Hall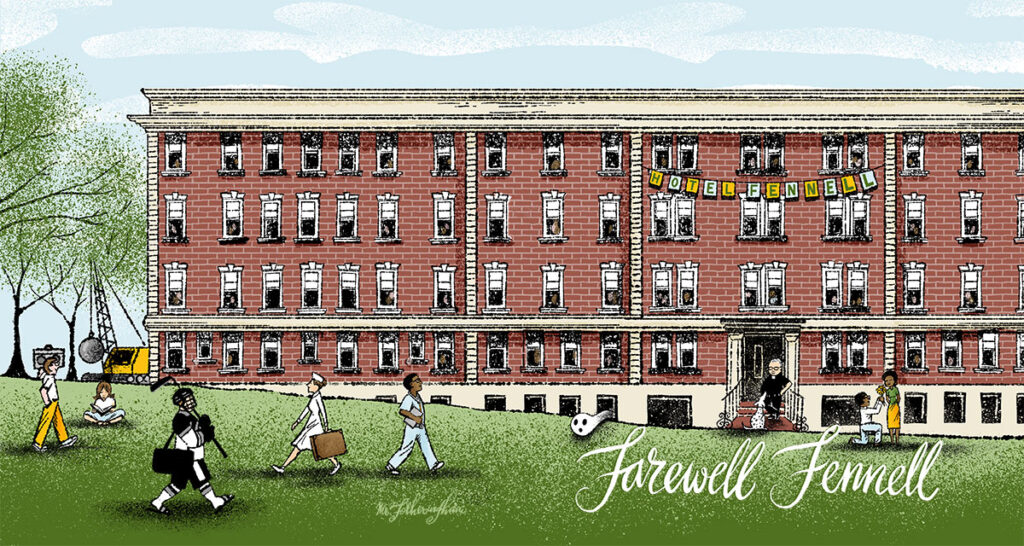 Demolition will begin on Fennell Hall to make way for the new School of Nursing and Health Sciences. We asked alumni to share their memories of Fennell, a quirky, offbeat outpost on the edge of campus, home to thousands of students through half a century.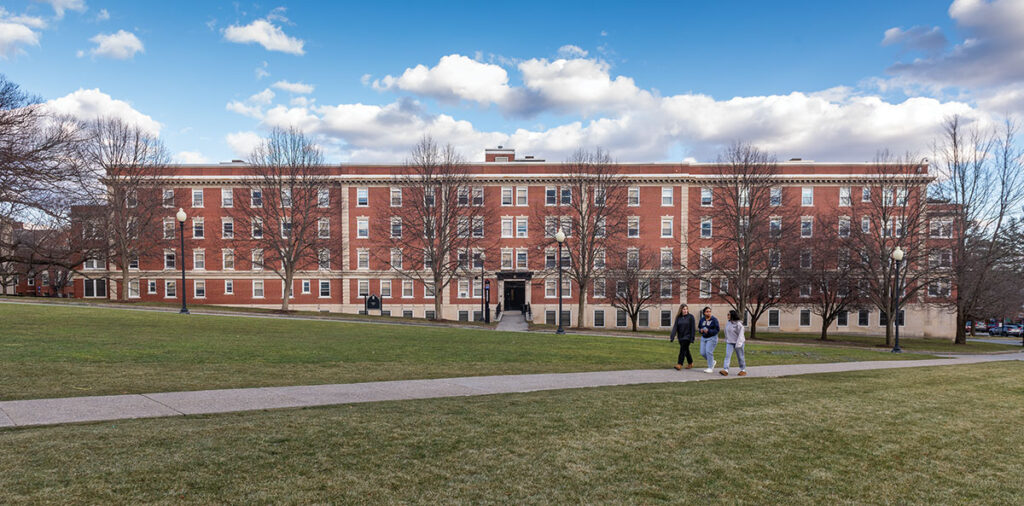 Fennell Hall was built in 1930 as the Barry Building, the residential quarters for nurses at Chapin Hospital, a city-owned hospital that treated patients with infectious diseases. In 1968, faced with a housing shortage, Providence College leased the building for $1 a year. Eight students from Rhode Island Junior College shared the space with 100 PC students. When the college purchased the 25-acre hospital property in 1974, the building, called Chapin, became an official residence hall. It was male-only until the fall of 2013.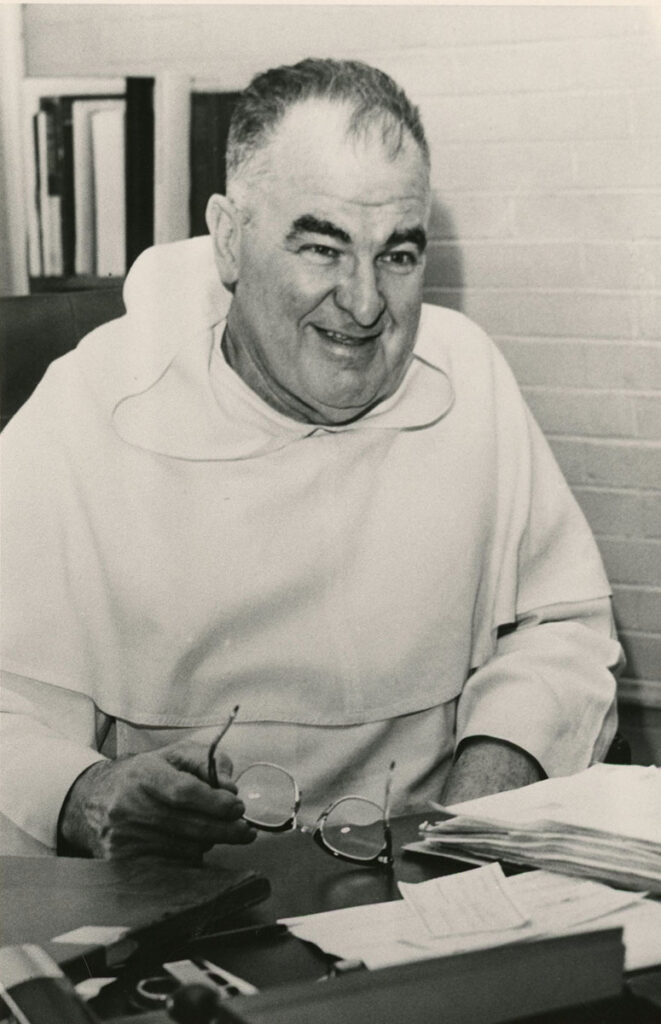 Fennell was named in honor of Rev. Charles Vincent Fennell, O.P. '28, who died in 1974. Father Fennell was the college's first director of residence and executive vice president and treasurer under four PC presidents. He held a master's degree in journalism from Columbia University and was The Cowl's moderator. Many of his nieces and nephews have attended PC. "He loved PC basketball, and he also had a weak heart," said great-niece Mary K. Talbot '85. "Toward the end of his life, his doctor advised him not to go to games or listen on the radio, so he would stay home and pray the rosary in his room in Harkins Hall while the team was at play."
So sad to say goodbye to an iconic PC building! I met my husband on the steps of Fennell in 1999 … Years later he proposed to me on the same steps.

Desiree Adams Aprekuma '03 (and Abiye Aprekuma '00)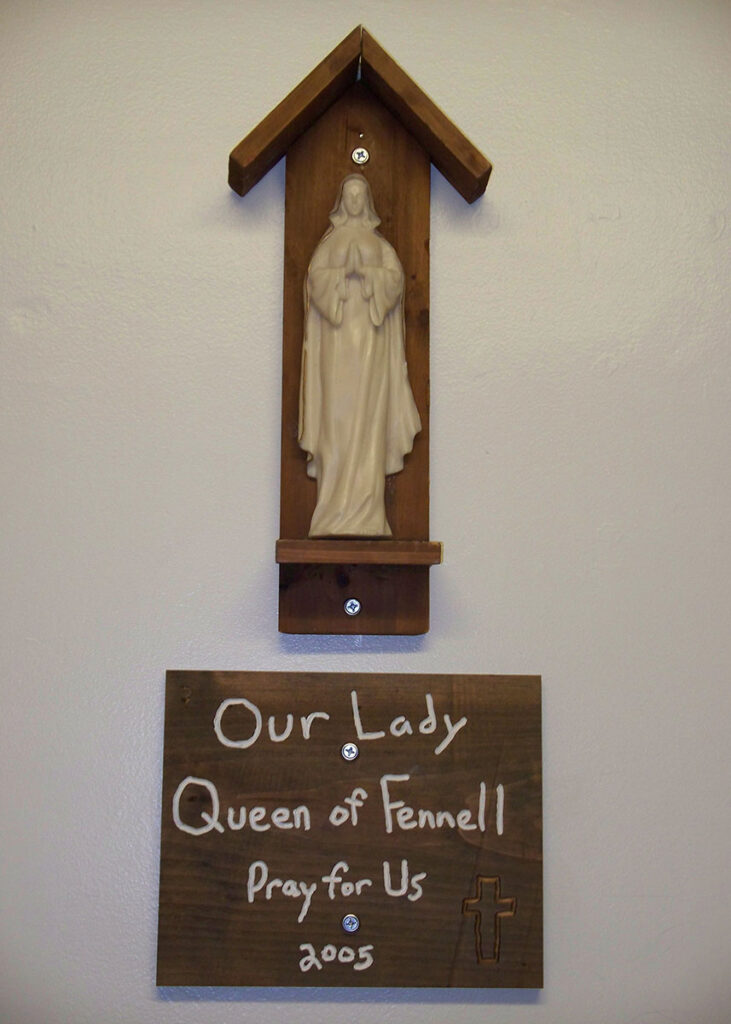 Matt Weber '06, a four-year resident of Fennell and resident assistant, helped build the mini shrine to Mary at the hall's entrance, adding the message, "Our Lady Queen of Fennell, Pray for Us." Weber said it was intended to be an inspiration and blessing to Fennell residents coming and going, like the "Play Like a Champion" sign at Notre Dame. The statue was blessed by Rev. Kenneth R. Sicard, O.P. '78, '82G, then the director of residence life and now college president.
The network of tunnels that connected buildings on the hospital property began at Fennell, with entrance through the ground floor. For many years, "haunted passageways" tours were offered at Halloween from Fennell to Dore Hall. No actual ghost sightings were reported.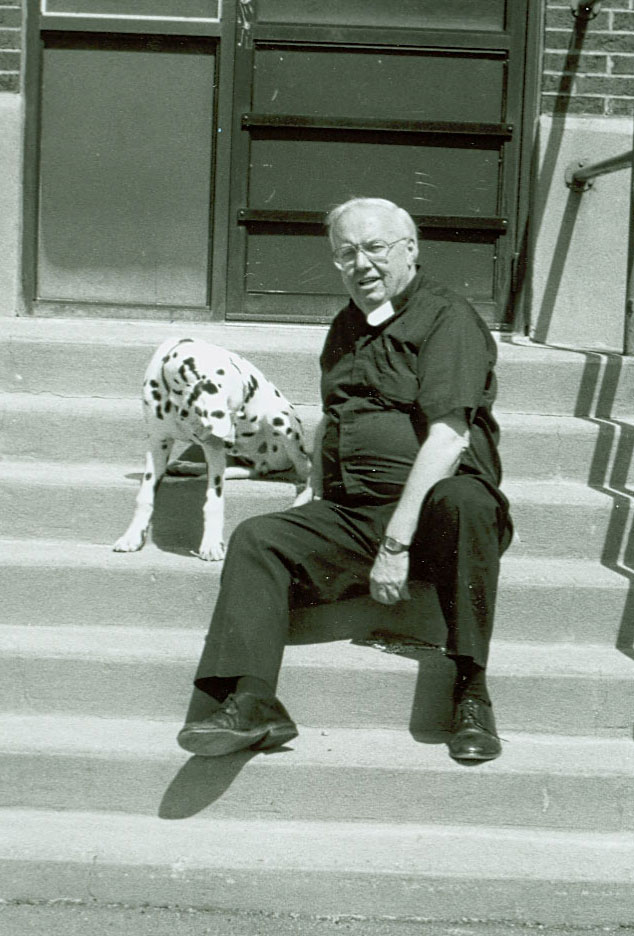 As resident hall director at Fennell, Brother Francis Kevin O'Connell, O.P. made sure students followed the rules and visitors left on time. He also was director of financial aid. In 1993, when Brother Kevin moved to Joseph Hall, he acquired his dalmatian, Friar Boy V. Moderator of Friars Club, Brother Kevin died in 2008.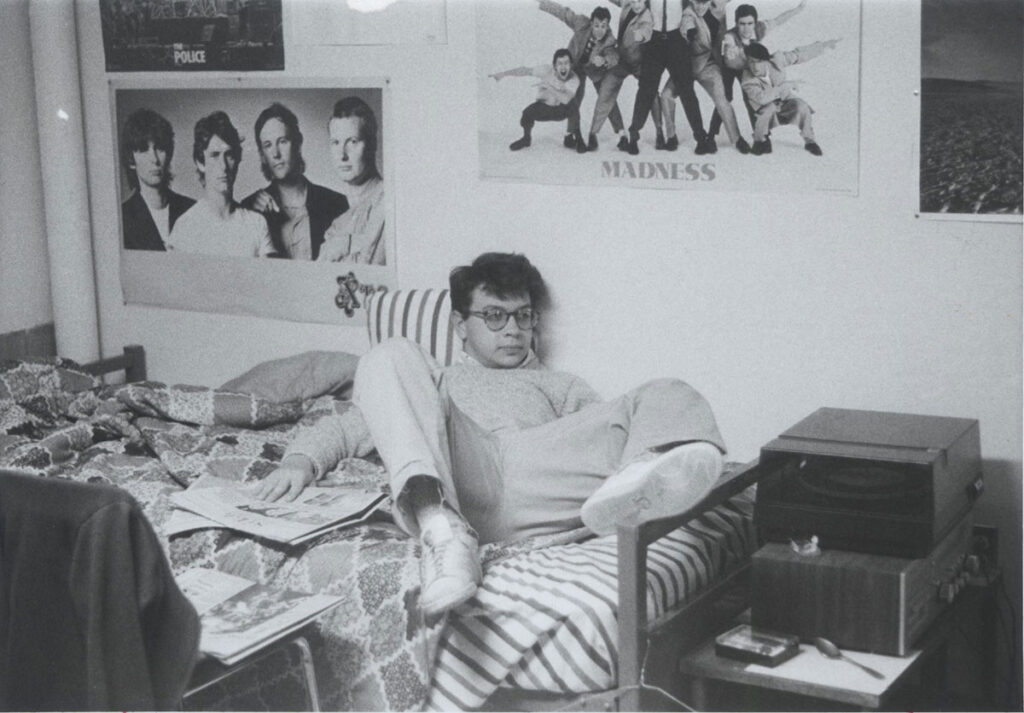 Share Your Memories of Fennell Hall
More from the Spring 2023 magazine
More Providence College stories