August 25, 2017
Author to present convocation keynote as PC welcomes new academic year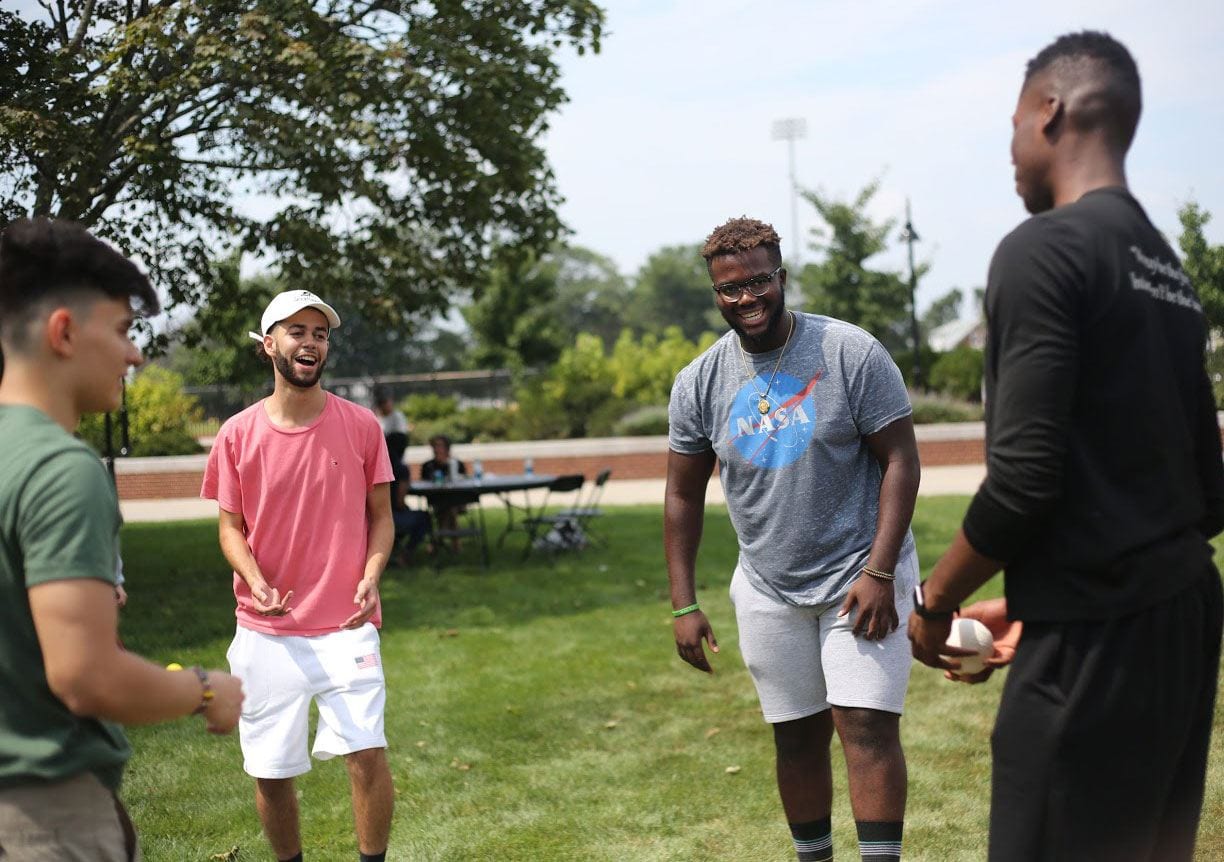 By Vicki-Ann Downing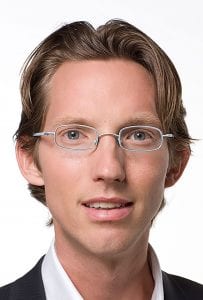 Academic Convocation, marking the official start of the new academic year at Providence College, will take place on Monday, Aug. 28, at 3 p.m. in the Peterson Recreation Center. Classes will begin that day with an abbreviated schedule to allow the College community to attend convocation.
Joshua Davis, author of Spare Parts: Four Undocumented Teenagers, One Ugly Robot, and the Battle for the American Dream (Farrar, Straus and Giroux, 2014), this year's Common Reading Program selection, will be the featured speaker. Davis, a contributing editor for Wired magazine and the co-founder of Epic magazine, studied economics and modern thought-literature at Stanford University. The College community will use his book to explore the theme "Access Equals Opportunity."
First-year and transfer students received copies of Spare Parts during Advising Days in the summer. On Friday, Aug. 25, during New Student Orientation, they discussed the book in small groups led by orientation leaders, resident assistants, and about 60 faculty, staff, and alumni volunteers, including College President Rev. Brian J. Shanley, O.P. '80.
Following convocation, Davis will answer questions and sign copies of his book in Slavin Center '64 Hall.
Orientation for new students will continue through Sunday, Aug. 27, and from Sept. 1-3.
Class of 2021 starts with service
The 1,050 students in the Class of 2021 moved into campus on Thursday, Aug. 24. The class is the most gender-balanced in a decade, 53 percent female and 47 percent male. It is the most diverse class in the College's history, with 18.3 percent students of color. First-generation college students make up 11 percent of the class.
Some 11,233 students applied for admission to the Class of 2021, a record number for the third straight year. The class is academically strong, with 60 percent ranking in the top 20 percent of their high school graduating classes. About a quarter of the class is undecided about a major. Among those who have decided, the most popular majors are biology, finance, marketing, management, and accountancy.
Class members are athletic — 88 percent played varsity athletics in high school — and service-minded — 72 percent reported participating in community service in the past.
Almost 200 first-year students elected to begin their college experience early with service through the Urban Action and FaithWorks programs.
Urban Action drew 135 participants who helped beautify Pleasant Valley Parkway, Viscolosi Park, and Fargnoli Park, all in Providence, and assisted with school-opening preparations at the nearby Robert F. Kennedy Elementary School. The first-year students were led by sophomores, juniors, and seniors. The program is in its 27th year.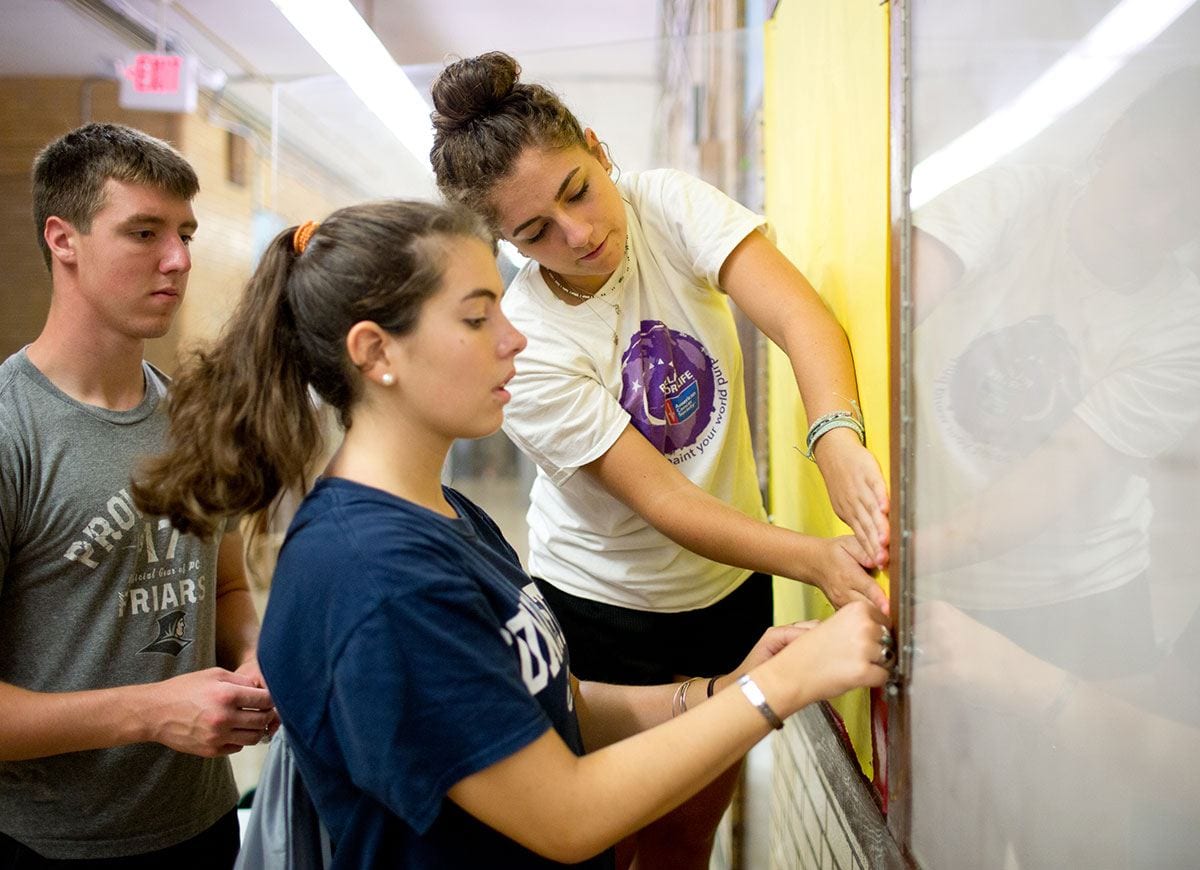 Forty-five students joined FaithWorks, a program sponsored by Campus Ministry to introduce them to service opportunities in the Diocese of Providence. With 10 student leaders, all past program participants, they visited multiple service locations, including the Mother of Life Center, a pregnancy resource center in Providence; the Refugee Dream Center, a resettlement agency in Providence; and My Brother's Keeper, a Massachusetts charity that supplies people with furniture and food.
Eight tenure-track professors join faculty 
The faculty will include eight new, full-time, tenure-track professors:
Emann Allebban, assistant professor-instructor of philosophy;
Dr. Nestor Azcona, assistant professor of economics;
Dr. James B. Bailey, assistant professor of economics;
Dr. Juan David Cortes Ortiz, assistant professor of finance;
Bing Huang, assistant professor-instructor of art history;
Dr. Ana Cecilia Iraheta, assistant professor of Spanish;
Dr. Eric C. Melley, assistant professor of music;
and Dr. Ainslie E. Schultz, assistant professor of marketing.
Five newly ordained Dominicans are assigned to campus, four as teachers. They are:
 Rev. Bonaventure Chapman, O.P. and Rev. John Sica, O.P. '10, philosophy;
Rev. Alan Piper, O.P., theology;
and Rev. Vincent Ferrer Bagan, O.P., theology and music.
Rev. Michael Weibley, O.P. will be an assistant chaplain with Father Chapman. Rev. Patrick Mary Briscoe, O.P., associate pastor at St. Pius V Church adjacent to campus, also will teach theology.
The Rev. Robert J. Randall Distinguished Professor in Christian Culture will be Dr. Michael Root, ordinary professor of systemic theology at The Catholic University of America.
The Faculty Recognition Dinner will take place on Monday, Aug. 28, at 6 p.m. in the Peterson Recreation Center. New, full-time faculty will be introduced and awards will be presented.
Dr. Christopher Arroyo, associate professor of philosophy, will receive the Joseph R. Accinno Faculty Teaching Award. Dr. Russell M. Hillier, associate professor of English, will be presented the Outstanding Faculty Scholar Award, and Dr. Jennifer G. Illuzzi, associate professor of history, will receive the Faculty Service Award.
Teaching Excellence Awards will be presented to Eric Sung, associate professor of photography, Innovation in Teaching; Dr. Eileen G. Johnson, visiting assistant professor of psychology, Teaching Excellence Recognition for Visiting and Practitioner Faculty; and Dr. Gloria-Jean Masciarotte, instructor in women's studies, Teaching Excellence Recognition for Adjunct Faculty.
A summer of change
Sophomores, juniors, and seniors, who move into residence halls on Sunday, Aug. 27, will be greeted with changes to campus, the most significant of which was the elimination of Huxley Avenue as a street dividing west and east campuses. Thanks to a summer of construction, a landscaped walking path now exists from the Arthur F. and Patricia Ryan Center for Business Studies to a new pedestrian entrance at Eaton Street.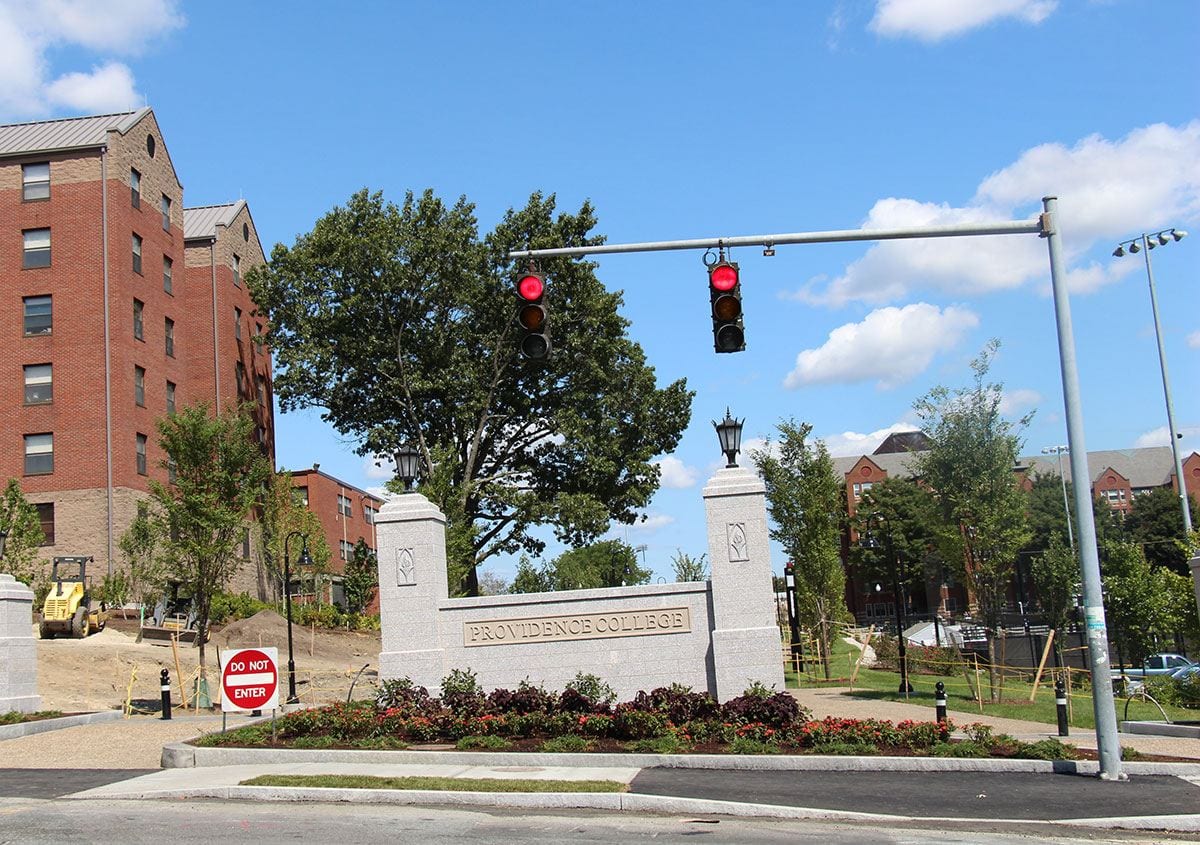 Construction also is proceeding on an addition to the Science Complex and on the first phase of the Ruane Friar Development Center near Alumni Hall.
Almost 4,000 undergraduates are studying at PC this year, with 80 percent residing on campus. Thirty-nine percent are majoring in business, 30 percent in the liberal arts, 14 percent in science, mathematics, and engineering, and 6 percent in education. Another 10 percent have individualized majors or are undeclared.