November 25, 2019
Best In Show (About Nothing) — John O'Hurley '76 & '06Hon.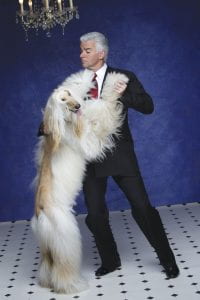 Actor, singer, author, and entrepreneur John O'Hurley '76 & '06Hon. joins us on Thanksgiving week – when he will be in some 30 million homes as the host of Thursday's National Dog Show on NBC. In this interview, O'Hurley talks about his Providence College experiences, the ways in which Seinfeld changed his life, working in daytime television drama, and – of course – why dogs are so important to him. He even visits his iconic Seinfeld character, J. Peterman, sharing a monologue that never aired on television.
Visit this web page to learn more about the Epilepsy Foundation's SUDEP Challenge, an initiative aimed at finding the biomarker associated with Sudden Death from Epilepsy, a syndrome that caused O'Hurley's sister's death in 1970. He is helping lead the campaign to raise funds for this vital research.
Follow the Providence College Podcast on Apple Podcasts, Spotify, Soundcloud, Stitcher, Google Play,and YouTube.  
Visit Providence College on Facebook, Twitter, Instagram, YouTube, Snapchat, and LinkedIn.