April 09, 2020
Career education center resources ease students' worries in online era
By Nick Wesman '20G
The transition to an online learning community has come at a turbulent time for students at Providence College and across the nation: COVID-19 has converged with the homestretch of the academic year and the search for summer jobs and internships to present uniquely challenging circumstances.
In much the same way, hiring for careers, summer jobs, and internships has moved online, as well.
Like the rest of campus, the Center for Career Education and Professional Development recently made adjustments for this online-only environment. Luckily for students, nearly all of the center's services remain accessible with very few changes.

The center provides all kinds of tools to students, whether it be general career coaching, résumé reviews, practice interviews, networking opportunities, or internship guidance.
"The center really helps our students discern and prepare for who they'll be," said Eileen Wisnewski, the center's director.
As one might expect, there was an initial lull in student engagement with the center at the outset of the College's transition to online instruction in mid-March, said Wisnewski. Recently, however, the center has seen an uptick in students utilizing resources, and its work in the past several years ensured staff members would be prepared for a largely virtual audience.
"Thankfully, we have been very fortunate in that the work we do with students has been virtual for quite a few years," said Wisnewski. "Clearly, it's a difficult transition for everyone to be in this situation, but I think it was fairly seamless for our team because we've already been providing many services in this way."
The center's career coaches frequently conducted appointments in a virtual setting, particularly with students studying abroad, and staff have spent the last several years building up a list of resources that students could access from anywhere, Wisnewski said.
The preparation center staff put in has not been lost on students.
For Megan Monte '20, an education major from Somerset, Mass., the pandemic couldn't have come at a more pressing time. On the verge of graduating, she had planned to begin applying for teaching positions toward the end of spring.
"Education majors do not typically apply to jobs until May or June," she explained. "I had not used the career center at all."
Luckily for Monte, the accessibility of the center's resources have allowed her to stay on track in her preparation for job applications. Her secondary education supervisor initially set up a Zoom conference call with career coach Shaun Crank. Monte has since followed up with Crank, scheduling an appointment through Handshake, a multidimensional professional development site, to talk through her résumé.
"The career education center really helped me with perfecting my resumé and cover letter, which are obviously essential parts of getting an interview and a job," she said.
Estarlyn Hiraldo '21, a sociology major from Lawrence, Mass., has found the convenience of the center's resources a stabilizing element in a sometimes-confusing transition.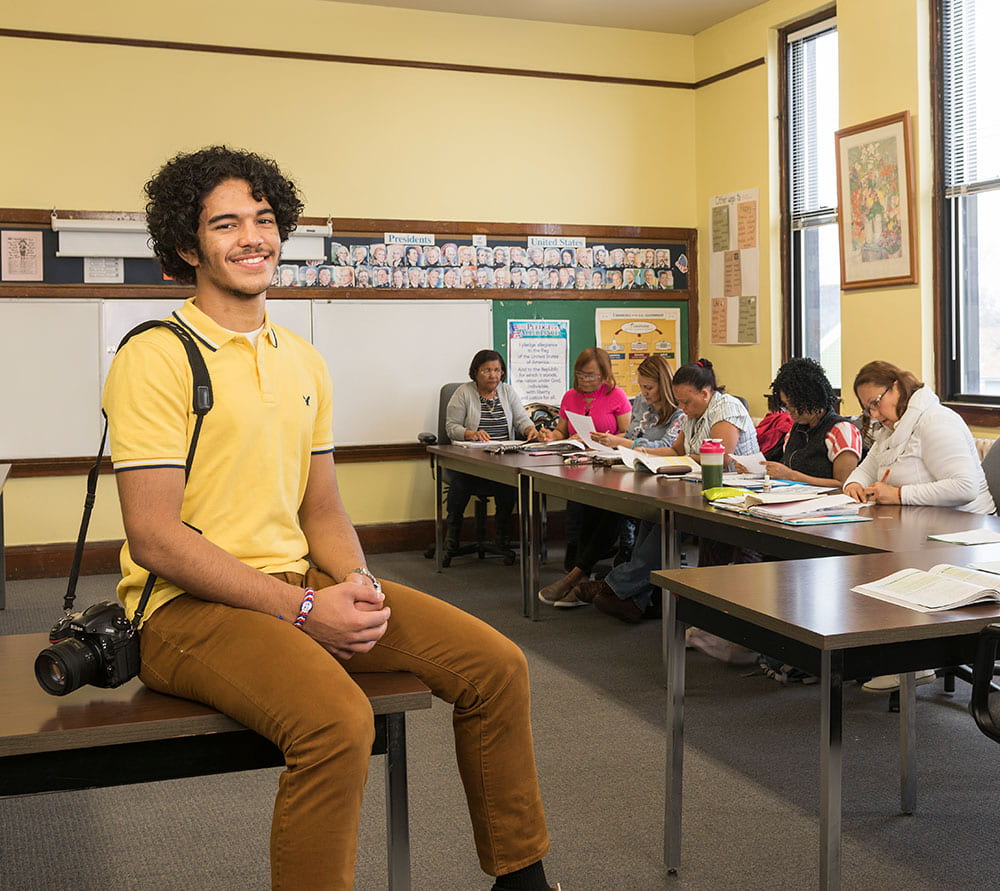 "I have found that the Career Education Center still cares and has been the office on campus that provides the most user-friendly platforms and resources," he said.
Additionally, with staff accessible for a wider range of hours, Hiraldo has found them easier to reach out to in some respects.
But while most of the tools provided by the center have been accessible online prior to the current pandemic, the center has restructured its web page to more actively promote the virtual tools at students' hands. It also has continued to publish digitally its weekly newsletter, spotlighting resources, tools, strategies, and workshops that students can use for their professional development.
"There's been a lot of things on students' minds, so we want to make sure they realize we're still here," said Wisnewski.
Specifically, the center is emphasizing Handshake and FriarLink to students. Handshake is a virtual one-stop shop for professional development where students can schedule appointments with the center's career coaches, search out jobs and internships, and peruse virtual events and workshops. FriarLink, as the name suggests, is a PC-specific networking community that connects students with alumni in a field of interest.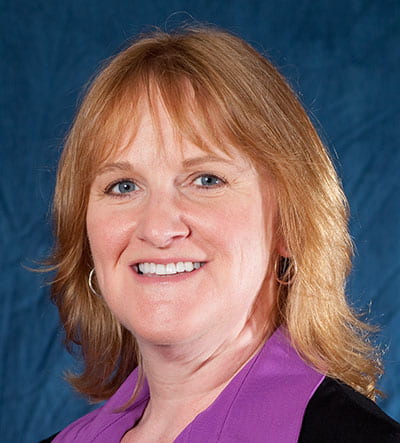 The center also is emphasizing online tools that provide virtual feedback for resumés and interviews. One tool, VMock, reviews students' uploaded resumés and provides tips on elements like language and word use. There's also Big Interview, an application that allows students to practice, record, and play back interview responses to hone their interviewing skills, which is particularly useful during this time when interviews are being held virtually, said Wisnewski.
Hiraldo, in just the past few weeks, has used several of the resources to hone his summer planning and professional profile.
"Scheduling video calls with my career coach has been very useful at catching up, discussing game plans for applying for summer internships, and even reviewing cover letters. VMock has been very useful in gaining detail-oriented feedback on my resumé, as well," he said.
Respecting the unique situation students currently find themselves in, the Center for Career Education and Professional Development, while focused on career development, is also taking time to simply check in on students. That's why the top priority is the virtual, but still face-to-face, appointments with students.
"First and foremost, in that call, we just check in … 'How are you? How's your family? How are you managing your class work?'" said Wisnewski. "We're just trying to make sure we're looking at the whole person and not just looking at their résumé."
Even from home, students are finding help with career opportunities through PC's Center for Career Education and Professional Development. Please consider a gift to support Emergency Student Need to allow all students to continue to take advantage of such resources.
support emergency student need