December 08, 2017
Thank God for Christmas
By Rev. James F. Quigley, O.P. '60, Associate Chaplain
National Alumni Association
The great contemporary Irish poet, Seamus Heaney, writes in his poem, "The Cure of Troy," these wonderful lines:
History says, don't hope
On this side of the grave.
But, then, once in a lifetime
The longed for tidal wave
Of justice can rise up
And hope and history rhyme.
So, hope for a great sea-change
On the far side of revenge
Believe that further shore
Is reachable from here.
Believe in miracles
And cures and healing wells.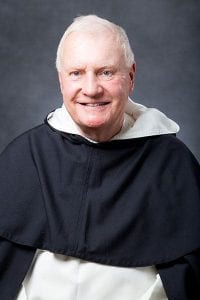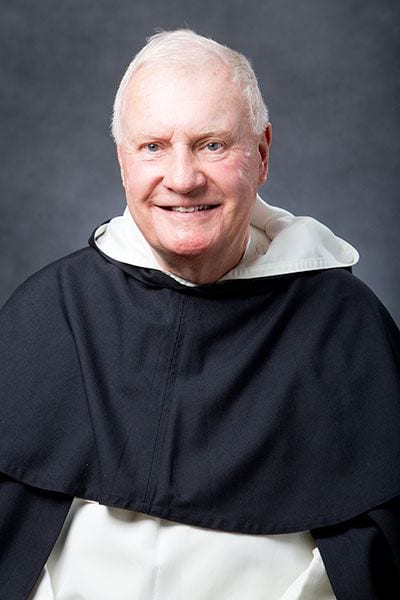 At Christmas, we are the someone who hears the birth-cry of new life. At Christmas, hope and history rhyme.
To hear the rhyme one cannot be deaf but, as Jesus tells us, we must have ears to hear! At Christmas, we hear in faith the great miracle in Luke's gospel:
"Do not be afraid, for behold I bring to you good news of great joy that will be for all the people. For today in the city of David, a Savior has been born for you who is Christ the Lord!"
At Christmas, we hear the only song ever sung by a multitude of angels: "Glory to God in the highest and on earth peace to those on whom his favor rests."
The savior child, the God child, was born in a rough stable to a couple away from home. The Christ child was put in a manger, a feeding trough — appropriate for the Christ who would become the bread of life, our spiritual food, our Eucharist.
Not only was a child born that night so long ago, two millennia ago, but a whole new world was born, a whole new way of being a human person, of being a human community. And it seems that initially only some night workers, shepherds, had ears to hear the good news — "a Savior has been born." Hope and history rhyme.
The Lord Jesus Christ is God's public display of affection for us, for all of us. Through that baby God embraced the world, embraced each of us. He wrapped His arms around us and will never let go. That's Christmas.
At Christmas, we make room for the Lord Jesus Christ. We make room for God in our lives. We make room for the Christ child in our hearts. We share and live the hope and peace of Christ with all those we love, families and friends, with all those who have done so much for us, living and already with God, with those in pain or in need for whatever reason. Thank God for Christmas. Merry Christmas.
AUTHOR'S NOTE: An alumnus suggests that, on Christmas, each of us — wherever we are — reads the story of the birth of Christ from the Gospel of Luke, alone or gathered with our family and friends. Please click on this link: Jesus is Born.