December 01, 2016
Clare Boothe Luce scholarships to enhance opportunities for women in STEM disciplines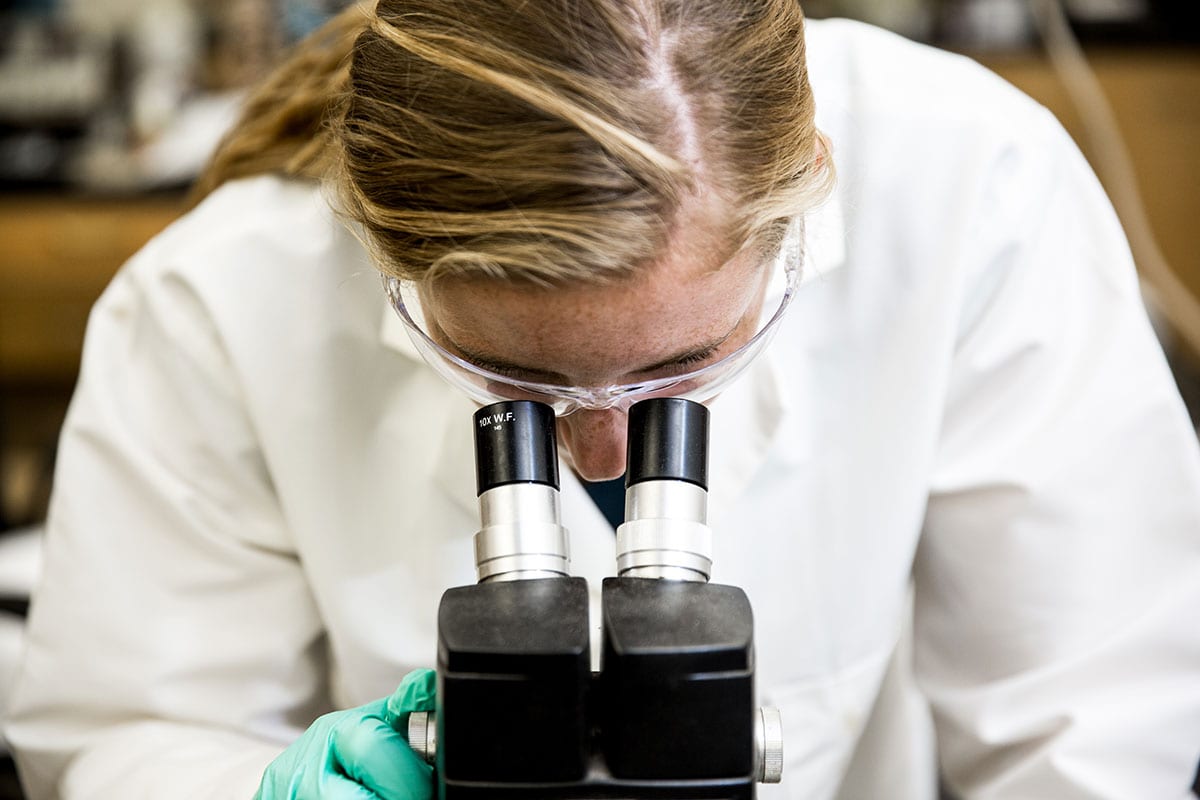 By VICKI-ANN DOWNING
Eight women who major in chemistry, applied physics, mathematics, or computer science will be eligible for full-tuition scholarships at Providence College during their senior year thanks to a $288,538 grant from the Clare Boothe Luce Program at the Henry Luce Foundation.
The first two Clare Boothe Luce Scholars, Emma Burgess '18, an applied physics major, and Bianca Saliba '18, a chemistry major, were selected by a committee in March 2017 based on their academic merit, commitment to the sciences, and interest in pursuing an advanced degree or a career within their field. Juniors majoring in chemistry, applied physics, mathematics, and computer science are eligible to apply.
In addition to the scholarship, scholars will receive a $4,000 stipend to conduct summer research and will be awarded academic credit for research with a faculty mentor during the academic year. They will present their research to the campus community in the fall and at the College's annual Celebration of Scholarship and Creativity in the spring.
Scholars also will serve as role models by mentoring or tutoring other women in the sciences and will receive $500 to develop programming to encourage the success of those students. The scholars will complete a service component, either through the proposed support program, or in partnership with an organization such as the Providence After School Alliance.
"The STEM fields are a crucial component of our liberal arts foundation at Providence College, and I am pleased to see them recognized with this award," said Dr. Sheila Adamus Liotta, dean of the School of Arts & Sciences.
"We are humbled that the Henry Luce Foundation has found us worthy of such a significant award. We look forward to partnering with them to strengthen the experience of not just the scholarship recipients, who will receive financial support and be seen as role models and positive examples for other students, but also of the other students whose lives will be enriched by the required service aspect that the scholars will perform as part of their awards," said Liotta.
The College will award two scholarships each year beginning with the 2017-2018 academic year and ending in 2020-2021. PC will contribute $155,366 to help finance the scholarships, the summer research experience, and the programming proposed by the Clare Boothe Luce scholars to broaden the support of women in STEM.
"Our ability to secure these scholarship funds is both a recognition of the success of our STEM departments to date, particularly in providing supportive environments for women students, and a challenge for us to do even more to support women in these fields," said Liotta.
In the departments of mathematics and computer science, engineering-physics-systems, and chemistry and biochemistry, 45 percent of majors are women and 34 percent of faculty members are women, including six hired since 2004. The number of women as majors in each department has increased steadily since 2005. For the past three years, two valedictorians were mathematics and computer science majors and a third was a physics major.
Dr. Theresa A. Moreau, assistant professor of physics and department chair, said the award will increase the number of women studying in STEM fields.
"It is particularly gratifying that the funding will be used to recognize and reward the hard work and achievements of female students in these challenging, but fascinating, areas of study," said Moreau. "We expect a domino effect in that recipients of the award will in turn inspire and encourage other young women to join their growing ranks as mathematicians, physicists, engineers, chemists, and computer scientists. This is exactly what Clare Boothe Luce had in mind in establishing the award, and I am grateful that PC can be a part of it."
The announcement of the Luce award came in the midst of a four-year renovation and expansion of PC's Science Complex.
The award is significant to the College because of the competitive nature of Henry Luce Foundation awards, according to Andrea Keefe '03, director of corporate and foundation relations.
"This is a huge accomplishment and a most deserving award formally recognizing the strengths of our physical science programs and tremendous work with our students," said Keefe.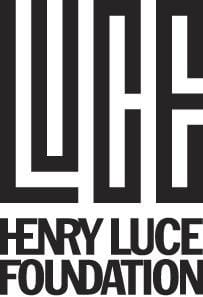 The award to PC was part of a $7 million award from the Clare Boothe Luce program to 23 colleges and universities, including Xavier University, Johns Hopkins University, Smith College, the University of Detroit Mercy, Dartmouth College, Kenyon College, Macalester College, Texas A&M University, and the University of Dayton. Some awards will provide five-year professorships for women just starting teaching careers, while others will support undergraduate research.
Clare Boothe Luce (1903-1987) was the wife of Henry R. Luce, the publisher who founded Time, Life, and Fortune magazines. She was a playwright, journalist, U.S. ambassador to Italy, and the first woman elected to Congress from Connecticut. In her bequest establishing the Clare Boothe Luce Program, she sought "to encourage women to enter, study, graduate, and teach" in science, mathematics, and engineering. The program has supported more than 1,900 women since it began in 1987.
Serving on the Luce scholarship committee at PC, in addition to Liotta and Moreau, are Dr. Paul T. Czech, professor of chemistry and department chair, and Dr. Lynette J. Boos, associate professor of mathematics and department chair. Two additional faculty members and a financial aid representative will be named to the panel.