October 13, 2016
Class Notes: 1970s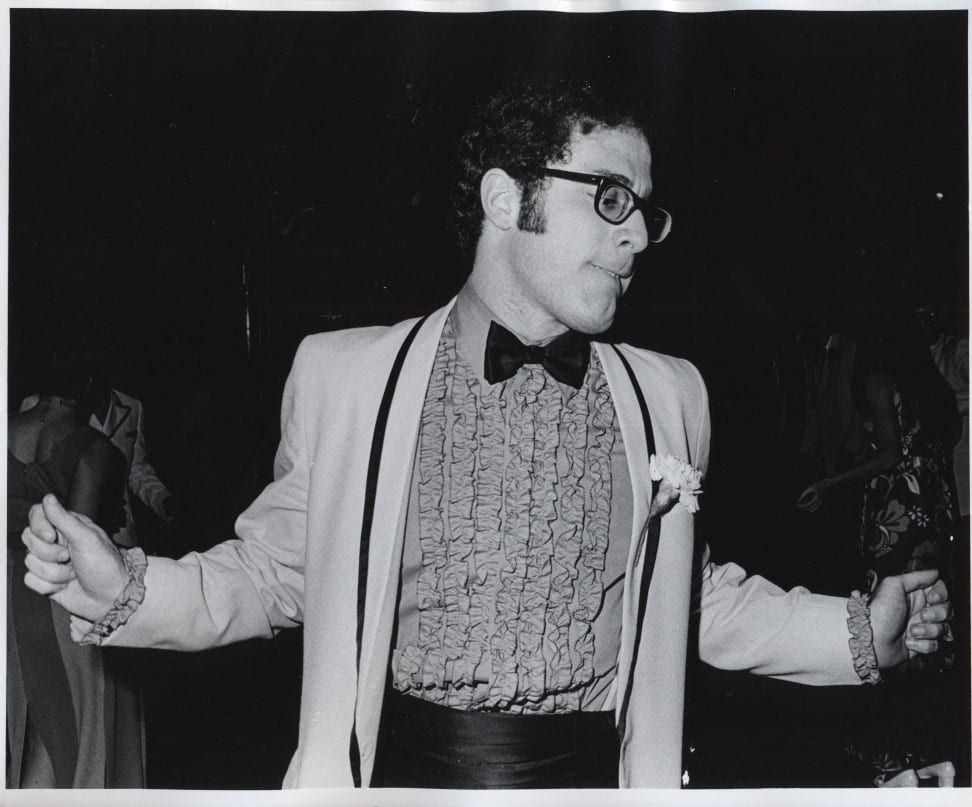 '70
Geoffrey B. Gneuhs '70 of New York, N.Y., contributed an essay, "Dorothy Day's Spiritual Sources: A Journey in Faith," to the volume Dorothy Day and the Church: Past, Present, and Future (Solidarity Hall Press, 2016). His most recent book is Saint Thomas Aquinas: A Biography for Young Readers (New Priory Press, 2014).
William A. MacDonnell, D.D.S. '70 of West Hartford, Conn., was presented the 2016 Hartford Dental Society Professional Achievement Award. A dentist-anesthesiologist who maintains a mobile anesthesia/sedation practice, he has worked with more than 200 Connecticut dentists who care for patients throughout the state. MacDonnell has served as a member of the University of Connecticut School of Dental Medicine clinical faculty since 1978. He is a member of the Tufts School of Dental Medicine clinical faculty and is a past president of the Connecticut State Dental Association and the American Society of Dentist Anesthesiologists.
'71
Vasilios "Bill" J. Kalogredis '71 of West Chester, Pa., joined Lamb McErlane PC, a full-service law firm in West Chester, as the chairman of its newly formed Health Law Department. He has practiced health law for more than 40 years, exclusively representing physicians, dentists, group practices, and other health care professionals and entities.
'72 (45th Reunion – June 2-4, 2017)
Peter Gobis '72 of Cranston, R.I., a sports writer for the Attleboro Sun Chronicle in Massachusetts, was selected Sports Columnist of the Year by the New England Newspaper Association for his portrayal of men's ice hockey official Chip MacDonald, an ECAC veteran who has worked the NCAA Division I Frozen Four and the Beanpot Tournament, as well as the Friendship Cup in Ireland. He has worked at the Sun Chronicle for four decades, covering a gamut of youth, high school, college, and professional sports, including PC men's and women's basketball, and the New England Patriots and the New England Revolution pro football and soccer teams.
'75

Michael S. Griffin '75 of Rocky Hill, Conn., was appointed superintendent of Catholic schools for the Archdiocese of Hartford. He previously served as the schools superintendent for the Diocese of Fall River, Mass., since 2011. His career in Catholic school education includes more than 25 years at Northwest Catholic High School in West Hartford, where he served as the president, principal, vice principal, and as a religion teacher.
Peter B. Keenan, C.P.A. '75 & '83G of Greenville, R.I., was named controller for the State of Rhode Island, overseeing the state Office of Accounts and Control. He served as the associate controller for more than 10 years and as the CFO of the state Department of Children, Youth and Families before that. He is the husband of Holly-Anne Keenan '04G.
'76
Andrew Kopon, Jr., J.D. '76 of Glenview, Ill., was voted the president-elect of the International Association of Defense Counsel (IADC) and will begin serving as president in July 2017. The IADC is a global, legal organization of attorneys who represent corporate and insurance interests. Kopon is a founding member of Kopon Airdo, LLC in Chicago, a practice that focuses on complex civil litigation matters. He has been recognized by Illinois Super Lawyers and Leading Lawyers Network for multiple years.
'77
Michael M. Woody '77 & '83G of Cumberland, R.I., wrote a book on how the United States should preserve its place in world manufacturing, American Dragon: Winning the Global Manufacturing War Using the Universal Principles of Fewer, Faster, and Finer (Lulu Publishing Services, 2016). He is the president of International Marketing Advantages, Inc. in Cranston. He is a member of PC's Providence President's Council and the chair of the Liberal Arts Honors Program Leadership Council. He is the husband of Joanne Speroni-Woody '76 & '80G.
'78
Francis P. Fortin '78 of Alexandria, Va., was named the executive director of the Society of General Internal Medicine (SGIM), based in Alexandria. He is responsible for the strategic and operational management of the SGIM, which is a national professional society of physicians in general internal medicine. He previously served for 17 years as the chief digital strategist and communications director of the Massachusetts Medical Society.
Thomas H. Seaver, Jr. '78 & '98G of Woonsocket, R.I., retired as head baseball coach at Mount St. Charles Academy in Woonsocket. His retirement in June 2016 capped a 37-year coaching career in baseball, including the last 24 as head coach at Mount St. Charles, where his teams won three state Division II championships and five divisional titles. He is a history teacher at the academy.
'79
Ken Kraetzer '79 of White Plains, N.Y., is leading a committee dedicated to advancing the Chaplains Hill site at Arlington National Cemetery in Virginia. The committee is proposing to add a plaque honoring Protestant chaplains who died in military service between 1946 and 1999, including the Korean and Vietnam wars; construct a monument to honor chaplains who have died in service since 9-11, with additional space for future recognition; and build a pathway to facilitate access. Chaplains Hill is in Section 2 of the cemetery and honors three PC alumni on the Catholic Chaplains Monument: Rev. Valmore G. Savignac '32, Rev. Anthony E. Czubak '32, and Rev. Leo P. Craig, O.P. '35.
Marta V. Martínez '79 of Warwick, R.I., was one of four honorees chosen as award recipients as part of the Rhode Island Council for the Humanities' 2016 Celebration of the Humanities. The executive director of the Rhode Island Latino Arts organization and the founder of the Latino History Project of R.I., she was presented the Public Humanities Scholar Award for her work in documenting the history of the burgeoning Latino community in the state. Martínez is a member of the College's Community Advisory Committee. She is the wife of J. Patrick Youngs, III '78.
This story originally appeared in the Fall 2016 issue of Providence College Magazine.