October 14, 2016
Class Notes: 2000s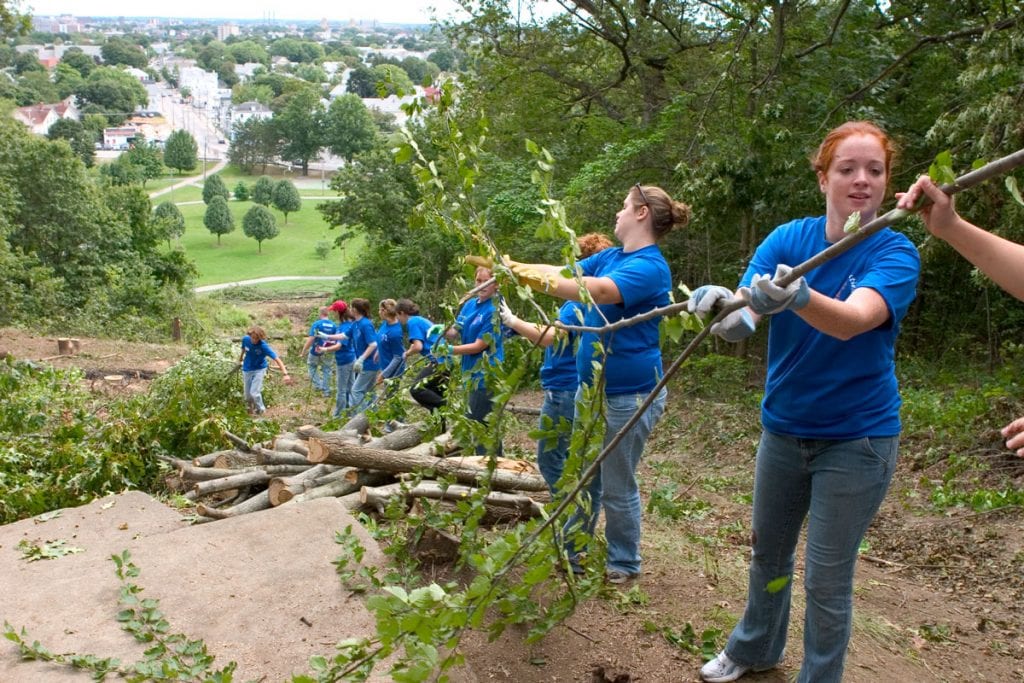 2000s
'00
Sean P. Lenahan '00 of Wilton, Conn., joined U.S. Trust in Westport as senior vice president, institutional client advisor. He leads a team of professionals in aligning the firm's investment offerings, banking capabilities, and philanthropic solutions with the needs of educational endowments, foundations, and other non-profit organizations. He worked for the previous nine years at Commonfund, a non-profit asset management firm in Wilton.
'01
Michael V. DeCastro '01 of Lausanne, Switzerland, was appointed project coordinator within the Games Coordination Unit of the Olympic Games Department of the International Olympic Committee. The department is tasked with the planning and coordination of the Olympic Games, working closely with host city organizing committees. DeCastro spent much of July and August in Rio de Janeiro, Brazil, working on the 2016 Summer Olympic Games and expects to be working on upcoming Olympics in Pyeongchang in 2018 and Tokyo in 2020. A New Jersey native, he worked in the finance industry for 12 years before deciding to make the switch to the sports management industry.
Patrick M. Marr '01 of Mansfield, Mass., was elevated to chief of staff of the Rhode Island Treasury. The office works to strengthen Rhode Island's financial and economic foundation through responsible stewardship of the state's financial accounts and investments. Marr oversees all of the treasury office's programs, including management of an $8 billion pension system, the Crime Victims Compensation program, the Unclaimed Property program, the state's 529 college savings plan, and the Office of Debt Management. He joined the treasury in 2007 and most recently served as deputy treasurer and chief operating officer. He is the husband of Laurie-Anne Conroy '01.
Kyle Snyder '01 of Mechanicsburg, Pa., was promoted to chief administrative officer of Holy Spirit Health System — a Geisinger affiliate in Camp Hill. He previously served as vice president of operations and integration. Holy Spirit Health System, a community Catholic health system sponsored by the Sisters of Christian Charity, is a member of the Geisinger Health System.
'02 (15th Reunion — June 2-4, 2017)
Major Adam Seibel '02 of Philadelphia, Pa., graduated from the U.S. Army Command and General Staff College at Fort Leavenworth, Kan. The college awards board-selected majors intermediate-level education in military strategy and joint operations. During his year of education, Seibel took a concentration in homeland security studies. He is now the brigade operations officer for the 650th Regional Support Group in Las Vegas, Nev.
'03
Joseph T. Brennan '03G of Seekonk, Mass., was one of a group of "Great Educators" from around the country to be recognized in a White House ceremony by President Barack Obama to mark National Teacher Appreciation Day. Nominated by the superintendent of schools for the Diocese of Providence, Brennan has worked at Bishop Hendricken High School in Warwick, R.I., for 39 years. He has served as a teacher, coach, guidance counselor, director of guidance, and, since 2009, as principal.
Brian J. DeSesa, J.D. '03 of Sag Harbor, N.Y., joined the law firm of The Adam Miller Group, P.C., based in Bridgehampton. He concentrates in the areas of land use, litigation, and criminal law. He began his legal career in 2006 with the Suffolk County District Attorney's Office and went into private practice in 2008 with a firm in Sag Harbor.
Gregory E. Del Gaizo, J.D. '03 of San Diego, Calif., was named the newest partner at Robbins Arroyo LLP. He joined the firm, which is renowned for its shareholder rights litigation practice, in 2008. Del Gaizo leads the firm's New Matters Practice Group. He focuses his practice on shareholder rights and antitrust litigation.
Daniel P. Kelley '03G of Greenville, R.I., the principal of Smithfield High School since 2006, was voted the president-elect of the National Association of Secondary School Principals (NASSP). He will become president on July 1, 2017. An NASSP board of directors member since 2013, he was named the 2012 Rhode Island High School Principal of the Year by the R.I. Association of School Principals.
Kimberly T. (Easton) McLaughlin '03 of Hingham, Mass., a senior marketing manager at Fish & Richardson, was recognized for "Excellence in Marketing" by Massachusetts Lawyers Weekly. She was one of two legal marketing executives so honored. McLaughlin joined Fish & Richardson, the nation's No. 1 patent litigation firm for 13 years, in 2004. As global marketing manager for transactional practices, she leads marketing and business development initiatives across 12 U.S. and international offices for the firm's Patent, Trademark & Copyright, and Regulatory groups.
'05
Mike Raia '05 and Kristin (Ellis) Raia '05, of Providence, R.I., welcomed their second child, Reid Patrick, on May 30, 2016. Reid has an older sister, Maggie, who is 5 years old. Mike Raia also was named the new communications director to Rhode Island Gov. Gina M. Raimondo in June 2016. He previously led communications for the state Executive Office of Health and Human Services.
Sean C. Robertson '05 of Brooklyn, N.Y., a history teacher at Harlem Academy in New York City, was chosen the 2016 New York State Teacher of the Year by the Gilder Lehrman Institute of American History. He was nominated by three of his students at the academy, which is a private, independent school for students from underserved communities. Robertson, who teaches American History in grades 6-8, is in his 10th year at Harlem Academy. He was recognized for using primary sources to engage students in historical inquiry.
'06
Kimberly R. Ahern, Esq. '06 of Providence, R.I., a special assistant attorney general with the Rhode Island Office of the Attorney General, was named one of 13 Women of Achievement awards recipients for 2016 by YWCA Rhode Island. She serves as a prosecutor in the office's Domestic Violence and Sexual Assault Unit. Prior to joining the attorney general's staff, she was a judicial law clerk for Hon. Maureen McKenna Goldberg '73 & '09Hon. of the R.I. Supreme Court. Ahern is the wife of Jenna Lafayette '06.
Katie Larsen '06 married Joe Eugenio on July 30, 2016, at Zorvino Vineyards in Sandown, N.H. Following a honeymoon in Costa Rica, they are living in South Boston, Mass. Katie is a senior project manager in revenue cycle operations at Partners HealthCare in Boston. Joe is a pediatric financial grants manager at Boston Medical Center.
This story originally appeared in the Fall 2016 issue of Providence College Magazine.