November 16, 2017
CLASS NOTES — Fall 2017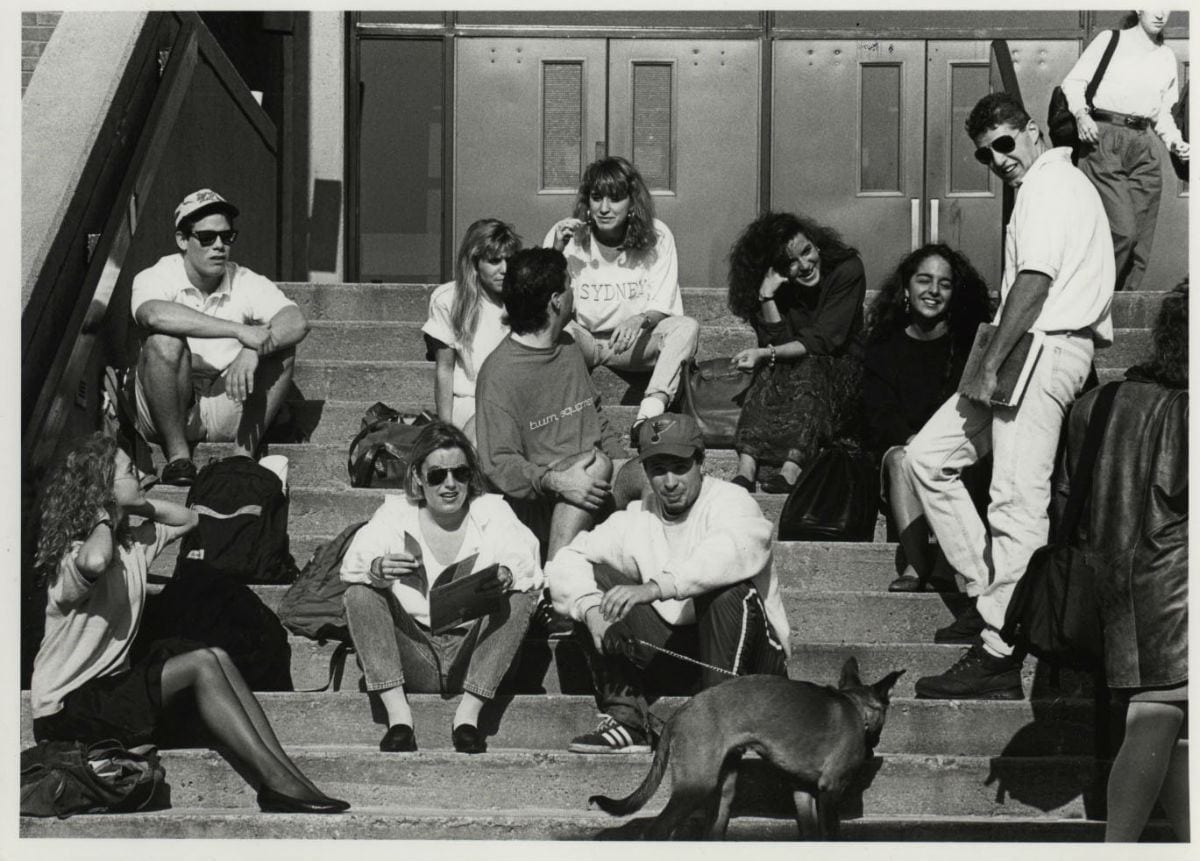 Jump to: 1960s | 1970s | 1980s | 1990s | 2000s | 2010s
1950s
'54
Eugene P. Coyle '54 of Oakland, Calif., wrote a review of the book The Problem with Work: Feminism, Marxism, Antiwork Politics, and Postwork Imaginaries, by Kathi Weeks. The review appeared in the Summer 2016 issue of the Review of Radical Political Economics. A U.S. Air Force veteran who was awarded the Air Medal in Korea, he is the president and owner of Eugene P. Coyle & Associates, an economic consulting practice he started in 1975. His clients have included the U.S. Department of Justice, state legislatures and agencies, and environmental groups, and he has testified before the U.S. Congress and in federal and state courts.
'63 (55th Reunion — June 1-3, 2018)
Raymond L. Flynn '63 & '84Hon. of South Boston, Mass., was recognized by the City of Boston and the State of Massachusetts, which renamed several landmarks on Boston's waterfront in his honor: The Mayor Raymond L. Flynn Industrial Park, The Flynn Boston Cruise Port and Terminal, and the Ray Flynn Bridge, which connects South Boston to the Seaport District and the waterfront. He is the former U.S. ambassador to the Vatican and the former mayor of Boston. A key figure in the national emergence of the Friar men's basketball team in the early 1960s, he was voted an Academic All-American in 1963 and is a member of the PC Athletics Hall of Fame.
'64
Robert K. Walsh, Esq. '64 of Winston-Salem, N.C., dean emeritus and professor of the Wake Forest University School of Law, received the 2017 A. Sherman Christenson Award from the American Inns of Court. The honor is awarded to an American Inn of Court member who, at the local, state, or national level, has provided distinguished and significant leadership and commitment. The award was bestowed at a dinner hosted by U.S. Supreme Court Justice Elena Kagan. A former president of the American Inns of Court Foundation Board of Trustees, Walsh served as Wake Forest law school dean from 1989-2007 and is recognized as a leader in legal education in the United States. He also was elected as an Honorary Academic Bencher of the Honorable Society of Inner Temple, one of four Inns of Court in London. He is a founding and current member of the PC Liberal Arts Honors Program Leadership Council.
'65
Arthur G. Capaldi '65 of Coventry, R.I., is the author of Thirty Missions to Marie, published in 2016 by Gatekeeper Press. The book tells the story of Rhode Islander Edouard J. Jacques, a Distinguished Flying Cross recipient who served as the lead bombardier on a B-24 Liberator during World War II. Poignant and personal, the book highlights Jacques' determination to survive the war and return home to his new wife, Marie. Capaldi is a lawyer in private practice who serves also as Municipal Court judge in Coventry. The book is available at www.worldwartwoheroes.com.
'66
Brandon Fullam '66 of Midlothian, Va., wrote a book, The Lost Colony of Roanoke: New Perspectives, which was published in 2017 by McFarland & Co. Inc. The book deconstructs traditional theories and presents a fresh narrative about the fate of the more than 100 men, women, and children of the 1587 Roanoke Island Colony, which has come to be called the "Lost Colony." He is a retired junior high and high school English and Latin teacher in South Huntington, Long Island, N.Y.
'67
Charlie Spadaro '67 of Crossville, Tenn., was named director of operations at St. Alphonsus Catholic Church in Crossville. He supervises a staff of six, oversees budgets and budgetary expenditures, implements all diocesan programs in the parish, and works with the Construction Committee and the Columbarium Committee, the latter which establishes parish policies and procedures.
'68 (50th Reunion — June 1-3, 2018)
Dr. Joseph Mancini, Jr. '68 of Frederick, Md., a certified clinical hypnotherapist, wrote The Present Power of Past Lives: The Experts Speak (Two Suns Press, 2017). The book presents an overview of the contexts in which past lives are accessed for the purpose of healing present lives; it is based on radio interviews he did in 2013, via the VoiceAmerica global network, with 12 experts in the fields of past lives and consciousness studies. He was a university professor of American literature and writing for 17 years and a clinical social worker for 20 years. Now, in addition to his hypnotherapeutic work, he is an executive coach and a business trainer.

1970s
'71
Rev. Donald K. Hummel '71 of Paramus, N.J., received the 2017 National Duty to God Award from the Boy Scouts of America's National Religious Relationships Support Committee. The award is presented annually to four exemplary individuals who have demonstrated, nationally and internationally, "a steadfast commitment to promoting religious duty in Scouting as essential for guiding the moral, spiritual, and social development of youth." Father Don, a New Jersey native, has been involved in Scouting for 59 years and is a Distinguished Eagle Scout and past national chaplain. He has served as a member of the Scouts' National Council and the Northeast Region Executive Board; held the role of chaplain at the Philmont Scout Ranch/National High Adventure Base & Training Center since 1992; served in a wide variety of volunteer positions; and earned more than a dozen secular and religious honors from the Boy Scouts. Ordained a priest in the Archdiocese of Newark in 1978, he is the chaplain and a teacher at Paramus Catholic High School and assists at the Church of the Annunciation in Paramus.
'72
Robert J. Squatrito '72 of Bristol, R.I., received the 2017 Hattie Brown Award from the Bristol Fourth of July Committee for his decades of volunteer service in youth sports and in fraternal, civic, and church organizations. The annual award is named for the late Fourth of July committee member and dedicated community volunteer. Squatrito worked for 38 years with Raytheon's Integrated Defense Systems, where he was named Person of the Year in 2009. He retired from Raytheon in 2010 as a senior financial manager and continues to volunteer. He also served as a master sergeant in the U.S. Army Reserves for 26 years and in the Inactive Ready Reserve for 14 years.
'73 (45th Reunion — June 1-3, 2018)
Martin J. Doblmeier '73 & '09Hon. of Alexandria, Va., wrote, directed, and narrated An American Conscience: The Reinhold Niebuhr Story, a film about the pastor and political activist who has been called "the nation's moral voice." Doblmeier, who is president of Journey Films in Alexandria, first learned of Niebuhr as a PC student. Airing on PBS stations across the U.S., the film includes interviews with Andrew Young, former mayor of Atlanta; former President Jimmy Carter; and philosopher and activist Cornel West.
'74
E. Richard Cerussi '74 of Belvedere Tiburon, Calif., retired on Sept. 1, 2017, as the president/general manager of Bay Area NBC and Telemundo stations KNTV and KSTS in San Francisco, ending a 41-year career in the broadcasting industry. He joined Bay Area NBC in 2007 and developed one of the largest investigative broadcast teams in the country — one of which won a Peabody Award. Cerussi previously worked as executive vice president of sales for the NBCUniversal Owned Television Stations, based in New York, and held sales leadership positions with KRON in San Francisco and with the Westinghouse and Tribune companies.
William A. Mekrut '74 of Lincoln, R.I., was elected vice chair of the board of directors of AAA National, the North America motoring and leisure travel organization with more than 57 million members. He was elected to the national board in 2015 and has served on the board of AAA Northeast since 2008. Mekrut is the vice president and treasurer for FM Global, one of the world's largest commercial and industrial property insurers. He is a member of the College's Providence President's Council and the PC School of Business Advisory Council. He is married to Joan P. (Gianola) Mekrut '74 & '98G.
Albert J. Puerini, Jr., M.D. '74 of Clayville, R.I., was named the Rhode Island Academy of Family Physicians' Physician of the Year for 2017. He retired from private practice in June 2017 after practicing medicine for 37 years. A specialist in family and sports medicine, he is the chairman of the board of the Integra Community Care Network, a Rhode Island healthcare system composed of the R.I. Primary Care Physicians Corporation — for which he serves as CEO — Care New England, and South County Health. The purpose of Integra is to improve the quality of care while reining in costs through better collaboration. Puerini will continue as head team physician for Providence College Athletics, a position he has held since 1989.
'75
Marie L. Ganim, Ph.D. '75 of Lincoln, R.I., was appointed state health insurance commissioner by Rhode Island Gov. Gina Raimondo. She previously served as deputy chief of staff and policy director for the state Senate and as the Senate's director of health and human services policy. She is married to Richard F. Kinslow '75.
'76
Margaret M. "Peggy" Weber '76 of East Longmeadow, Mass., retired from the print, online, and television ministries of the Roman Catholic Diocese of Springfield, where she worked for more than 30 years. She still finds time to write, mostly for The Catholic Mirror, the diocesan magazine. The mother of three and the grandmother of four began her work with the diocese as a freelance reporter for The Catholic Observer in 1984. She was named a staff reporter in 1986 and later became a TV producer and writer. She assumed more responsibilities in 2010 as social media editor and the associate producer for the Chalice of Salvation television Mass and program. Weber says her main reason for retiring is to spend more time with her grandchildren, who are "a constant source of joy" for her husband, John, and her. She is the mother of Elizabeth M. Weber '10, Matthew M. Weber '06, and Kerry A. Weber '04.
'77
Henry C. Foley, Ph.D. '77 & '15Hon. (Sc.D.) of Plandome, N.Y., was named the fourth president of the New York Institute of Technology, where he is also a tenured professor of engineering. Now in its 61st year, NYIT is an entrepreneurial, technology-driven university encompassing seven schools and colleges. Foley was interim chancellor of the University of Missouri-Columbia, where he was a tenured professor of chemistry, and previously served as executive vice president for academic affairs. He is a member of the PC Board of Trustees.
Denise M. (Scotti) Snee '77 of La Plata, Md., received the Annual Faculty Excellence Award Honoring Adjunct Faculty at the College of Southern Maryland. An adjunct professor of English at CSM since 2012, she teaches classes that include dual-enrolled high school students, veterans, and middle-aged career changers, as well as traditional-age college students. In a reference for her award, Snee was described as "a star . . . an up-and-beyond moonshot talent." She has taught in the U.S., Japan, and Guam as she moved with her U.S. Navy family.
Michael M. Woody '77 & '83G of Cumberland, R.I., was appointed by Gov. Gina Raimondo to the state's new Manufacturing Advisory Council, created to assist the long-declining manufacturing industry. He is the president and owner of International Marketing Adventures, Inc., of Providence and CEO of Trans-Tex LLC in Cranston. Also, Woody's book, American Dragon: Winning the Global Manufacturing War Using the Universal Principles of Fewer, Faster, and Finer (Lulu Publishing Services, 2016), was named a finalist for Business & Economics Book of the Year by Forward Indies, which honors the best books from independent publishers. A member of PC's Providence President's Council and chair of the Liberal Arts Honors Program Leadership Council, he is married to PC alumna Joanne Speroni-Woody.
'78 (40th Reunion — June 1-3, 2018)
Stephen M. Miller, Esq. '78 of Lincoln, R.I., was named Probate Court judge for Lincoln. He previously served as the town's associate Municipal Court judge.
Robert P. Zoller '78 of Bridgewater, N.J., was included in the 2017 edition of New Jersey Super Lawyers, published by Thomson Reuters. This is Zoller's 10th inclusion in the publication as he joins the top 5 percent of lawyers in New Jersey in receiving this honor from his peers and others in the legal industry. He is a partner at Eckert Seamans in the firm's Princeton office and practices general, business, and construction litigation and appeals in state and federal courts.
'79
Thomas Goulet '79 of Spokane, Wash., accepted a position as enterprise sales specialist with Hewlett-Packard's Multi-Jet Fusion 3D Printer Division, covering the Pacific Northwest. He previously served as business development manager with GoEngineer, a West Coast reseller of 3D CAD/CAM technologies.
Rev. Peter J. Joyce '79 of Milford, Mass., was named pastor of St. Mary of the Assumption Parish in Milford. He previously served as pastor of St. John Paul II Parish in Southbridge. Father Joyce serves as the national spiritual adviser for the John XXIII Retreat Movement for the United States, an initiative founded in Puerto Rico in 1976 and now active in 11 countries and 23 dioceses in the U.S. He was named a Missionary of Mercy by Pope Francis during the Year of Mercy in 2016.
Richard Toselli, M.D. '79 of Jamestown, R.I., was named chief medical officer of InVivo Therapeutics Holdings Corp. of Cambridge, Mass., a research and clinical stage biomaterials and biotechnology company focusing on the treatment of spinal cord injuries. A spinal neurosurgeon, he assumes responsibility for InVivo's clinical and regulatory strategy.
80
Thomas J. Griffin, Esq. '80 of Hermosa Beach, Calif., was invited to join the Claims and Litigation Management Alliance, the largest professional association in the insurance industry. Selected attorneys and law firms are invited to become members based on nominations from CLM Fellows. He is a managing attorney at Nelson & Griffin LLP in downtown Los Angeles.
Jeffrey L. Martin '80 of Riverside, R.I., was appointed assistant vice president for administration at Rhode Island College. He oversees the Department of Facilities and Operations, the Office of Capital Projects, and the Office of Procurement. He previously served as director of facilities for the City of Worcester (Mass.) Public School System.
Margaret McGetrick '80 of South Dartmouth, Mass., was elected to the board of trustees of Save the Children of Fairfield, Conn. The non-profit humanitarian organization provides education, health, and protection for children in the United States and globally. She is the interim CEO and director of Grantham, Mayo, van Otterloo & Co., an international investment management company.
'82
Dr. Robert Farrell '82 of Loganville, Pa., was promoted to the rank of full professor of biology at Penn State University. He began teaching as an adjunct professor at the Penn State York campus in 1991 and continued rising in rank, attaining tenure and becoming associate professor in 2007. He also has served as the director of academic affairs at Penn State York since 2011. A researcher in the area of transcriptional and posttranscriptional control of gene expression, he is the author of RNA Methodologies: A Laboratory Guide for Isolation and Characterization. It is in its fifth edition (Academic Press, 2017), including an annotated Chinese translation published in 2011.
Edward J. Gately '82 of Rehoboth, Mass., was named a managing director of Mitsubishi UFJ Financial Group, Inc. and leads the company's asset-based finance business in the Americas. Prior to MUFG, he spent 12 years at HSBC Bank USA, where he was head of asset-based lending, and worked at Fleet Bank/Bank of America for nearly 20 years, including 15 years in leadership roles. Gately and his wife, Lynn, have three daughters.
David M. Lafrennie '82 of Ormond Beach, Fla., was promoted to vice president, corporate partnerships and administration, for the Ladies Professional Golf Association's Symetra Tour, which prepares the world's best young professional golfers for successful careers on the LPGA Tour. He was responsible for securing Symetra as the tour's umbrella sponsor in 2012 and extending the agreement through 2021. He has worked for the LPGA since 2010, after serving in marketing and communications with the National Basketball Association.
'83 (35th Reunion — June 1-3, 2018)
George Oliveira '83G of Seekonk, Mass., was promoted to chairman of Plimoth Investment Advisors, a portfolio management firm that specializes in investment management, trust services, retirement plans, and estate administration. He joined Plimoth in 1998, previously serving as a department head with Citizens Bank and Plymouth Savings Bank.
'84
Michael F. Broderick '84 of Westwood, Mass., has earned the Retirement Income Certified Professional designation from The American College of Financial Services. He is managing partner at Atlantic Planning Group, LLC in Waltham, which he cofounded in 1995. He is also a Certified Financial Planner, a Chartered Life Underwriter, a Chartered Financial Consultant, and a Chartered Advisor in Philanthropy.
Thomas J. Dart '84 of Chicago, Ill., appeared on CBS TV's 60 Minutes program in an episode entitled "Half the Inmates Shouldn't Be Here." The May 2017 segment profiled his vision and efforts to bring restorative justice to the Cook County (Ill.) Department of Corrections, which he supervises in his role as county sheriff. Dart oversees a jail population of approximately 7,500 inmates, approximately 30 percent of whom have a mental illness. He has been recognized for his efforts to end the de facto criminalization of mental illness as well as offering alternative programs to imprisonment for those charged with non-violent offenses.
Michael Evans, C.P.A '84 of Cheshire, Conn., a financial advisor for EVANS Group Financial Advisors, has added his branch to Vanderbilt Financial Group, an independent broker dealer in Woodbury, N.Y. Evans has more than 27 years of experience in the industry and opened his company in 2006 to serve both individuals and businesses.
Margaret "Peg" L. (Atkinson) Lee '84 of Scituate, Mass., illustrated a newly released book, Caregiver Defined: Words That Honor the Work of the Caregiver (Saverio Press, 2017), by Michael Fortuna, a business partner for nearly 20 years. The book (saveriopress.com) won the 2017 Caregiver Friendly Award from Today's Caregiver Magazine. It honors caregivers by defining them with words that are associated with the care they provide and the emotions connected to it. Lee is a graphic designer who owns Peg Lee Design/Illustration/Marketing Communications.
Kathryn Bisegna Martz '84 of Philadelphia, Pa., was promoted from director of sales enablement to vice president of client engagement at Aramark. She leads corporatewide initiatives that support business development, base growth, and client retention. A Fortune 250 company based in Philadelphia, Aramark provides food, facilities, and uniform managed services to clients in education, healthcare, business, sports, leisure, and corrections across 21 countries.
'86
Thomas M. Fortin '86 of New York City, N.Y., was named managing partner and chief operating officer at iCapital Network, a financial technology platform where he is responsible for technology development and the investor services group. He joins iCapital from BlackRock, where he was head of retail technology in the BlackRock Solutions group. He is one of five children of the late Dr. René Fortin '55 to attend PC. René Fortin served as a professor of English and director of the Liberal Arts Honors Program.
John R. McCarthy '86 of Summit, N.J., was named president and CEO of Mainline Information Systems, an information technology solutions and consulting firm headquartered in Tallahassee, Fla. He joined Mainline in 2009 and previously served as president and chief operating officer. Recognized as a transformational business leader, McCarthy has led the company from a hardware reseller to a technology integrator. He serves on the Providence College School of Business Advisory Council.
Craig A. McGannon, Esq. '86 of Raleigh, N.C., is the CEO of Legalis, a legal document management company based in Raleigh. He led the 2017 launch of a new business unit, Atlantic Imaging Systems, a document management business that provides copying solutions, service, and repairs.
Robert C. Rubino '86 of Mansfield, Mass., was named co-president of Santander Bank, NA and head of commercial banking. He has nearly 30 years' experience in commercial banking and previously served as executive vice president for commercial banking at Citizens Financial Group.
'87
Doris A. Burke '87, '92G, & '05Hon. of Wakefield, R.I., ESPN basketball analyst, was recognized with two major honors. She was chosen one of three recipients of the 2017 Lapchick Character Awards, named for the late Naismith Memorial Basketball Hall of Fame inductee and St. John's University and New York Knicks coach, Joe Lapchick. She also was chosen a 2017 Woman of the Year by Women in Sports and Events, an organization for women in the business of sports. Burke has covered professional and college men's and women's basketball for ESPN since 1991, primarily as an analyst and sidelines reporter. She is a member of the PC Board of Trustees.
Susan E. Healey Payson '87 of Beverly, Mass., was named the chief development officer of Make-A-Wish Massachusetts and Rhode Island. She previously served as a senior consultant for The Giving Collaborative in Connecticut, a philanthropy consulting firm. She is a board member for the Greater Beverly YMCA.
'88 (30th Reunion — June 1-3, 2018)
Brian P. Czapla '88 of Glastonbury, Conn., was named superintendent of schools by the Somers Board of Education. He was the unanimous choice among a field of 25 applicants. He previously served as an administrator in the Glastonbury public school system for 18 years, including as the director of educational technology for the last 12 years.
Gregory R. Faulkner, Esq. '88 of Rocky Hill, Conn., accepted a fellowship offer with the Construction Lawyers Society of America, an invitation-only lawyer honor society of 1,200 practicing fellows from the United States and internationally. He is a lawyer with Robinson+Cole, based in Hartford. Faulkner is chair of the firm's Construction Group and tional counsel in construction law for more than 25 years. He is married to Donna Jean (Unwin) Faulkner '89.
Kelly A. (Sullivan) King '88 of Essex Fells, N.J., has directed the annual drama production at Trinity Academy in Caldwell since 1993. She is a drama teacher there and is credited with enhancing the school's arts program. This past school year, nearly half the student body participated in the Drama Club's 24th production, Shrek the Musical, Jr. King also is the producer and assistant director of the high school theatre program at Mount Saint Dominic Academy in Caldwell. She serves on the PC Parents Leadership Council.
Brian T. O'Malley '88 was sworn in as chief of police in Lewiston, Maine, the state's second-largest city with a population of approximately 36,000. A 28-year department veteran, he had been serving as interim chief for several months. He has served as a patrol officer, detective, patrol sergeant, sergeant of detectives in the Criminal Investigations Division, and deputy chief. A certified civil rights officer, he is a longtime volunteer with Special Olympics Maine and was inducted into the Special Olympics Hall of Fame for his service.
Ellen L. (Elcock) O'Malley '88 of New York, N.Y., received the 2017 Greenberg Family- Alumni Association Distinguished Teaching Prize at Trinity School, a college preparatory independent day school in Manhattan. The award recognizes a teacher who has taught at Trinity for 10 or more years, exemplifies the history and tradition of the school, and demonstrates excellence in teaching. O'Malley, described as a "model teacher," started her career as a middle school history teacher at Trinity in 2003. She also serves as class dean for grade 5 and was the head coach of girls' varsity lacrosse.
'89
Matthew J. Marano '89 of Portsmouth, R.I., was named senior vice president of business development at Rosa & Co. LLC in San Carlos, Calif., an employee-owned drug development advisory firm. With 30 years of experience in the life sciences industry as a researcher and commercial development professional, he is responsible for leading the continued expansion of the company's worldwide PhysioPD commercial strategy. He previously served as senior vice president of commercial development at SolveBio in New York City.
Paul N. Olivier '89 of Youngstown, Ohio, is a senior vice president at Mercy Health Youngstown, an integrated health system composed of three hospitals, multiple outpatient centers, and post-acute services. His responsibilities recently expanded in Mercy's Catholic health ministry. In addition to leading the clinical integration network and government relations, he is responsible for all post-acute care services in the region, including two long-term care facilities, home hospice, and home health agencies.
Trent D. Theroux '89 of Riverside, R.I., wrote From Fillet to Finish: An Awkward Journey to the Ironman (Stillwater River Publications, 2017), detailing a boating accident and his road to recovery. While lying in the hospital paralyzed, he created a list of 10 goals he pledged to accomplish, including walking again and completing an Ironman competition. He has completed a 41-mile swim around Aquidneck Island and a 13-mile backstroke swim to Block Island to raise funds for RISE Above Paralysis. He works as the vice president of finance at Thielsch Engineering, Inc. in Cranston.
'90
John M. Grady '90 of Westwood, Mass., was named chief administrative officer at New York Life Investment Management, the global asset management business of New York Life. He also serves as senior managing director and vice chairman of New York Life Investment Management International. He has held several senior advisory roles with the company, including senior advisor to the president of New York Life Investments Group. Grady is married to Janice M. Gouveia '90.
Kristen Lyon '90 & '97G of North Kingstown, R.I., was named the 2017 Middletown Teacher of the Year by her peers at Middletown High School, where she teaches Spanish and has worked since 1990. She was praised for her spirit and innovation. After teaching Spanish for six years, Lyon earned her master's degree in school counseling at PC and became a guidance counselor. She returned to the classroom and the high school's world language department in 2011.
Robert M. McCormick '90 of New York City joined CamberView Partners, LLC as a partner. He previously served as the chief policy officer for Glass Lewis for more than a decade. CamberView offers independent, investor-led advice for management and boards of public companies on working with investors.
'91
Edward S. Butcher '91 of Palm Beach Gardens, Fla., was promoted to executive director of acquisitions at UBS AG, Real Estate and Private Markets. He is a senior member of the real estate acquisitions group, covering the Chicago, Dallas, and Houston markets. An MBA graduate of the Syracuse University Whitman School of Management, he has had a 20-year career in the real estate investment industry, including the last 18 years with UBS AG. He is married to Edith C. Cottle '91.
David C. Gorman '91 of Nicosia, Cyprus, a mediator with more than 20 years' experience in international peace-keeping efforts, was profiled in a leading German weekly newspaper, Die Zeit. He is a mediator and the director for Eurasia and At Large with the Centre for Humanitarian Dialogue, based in the Philippines. The center aims to prevent, mitigate, and resolve armed conflicts through dialogue and mediation. Since joining the organization in 2000, Gorman has been a part of the negotiating processes that led to peace agreements in the Philippines and in Indonesia. Among other career moves, he has lived in the West Bank and worked on peace-making initiatives in the Middle East, Liberia, Sierra Leone, and Bosnia.
D. Scott Molloy '91Ph.D. of West Kingston, R.I., gave the St. Patrick's Day address as part of the City of Providence's St. Patrick's Day celebration. He spoke to the mayor and City Council at City Hall. A professor emeritus of labor and industrial relations at the University of Rhode Island, he served at the university's Schmidt Labor Research Center for 30 years. He founded the Rhode Island Labor History Society in 1987 and was inducted into the R.I. Heritage Hall of Fame in 2009.
Marianne F. Monte, J.D. '91 of Pawtucket, R.I., was named the Chief Human Resources Officer in the Large Private Company category of the Providence Business News' 2017 C-Suite Awards program. The chief people officer at Shawmut Design and Construction, a national construction firm, she was one of 14 winners of the publication's most prestigious executive awards. According to PBN, Monte "notices, cares, and takes action to promote work/home harmony for employees." Her accomplishments include launching Shawmut Flex, a flex-time program, and finalizing the company's paid leave program.
Linda Rekas Sloan, Esq. '91 of West Greenwich, R.I., was elected president of the Rhode Island Bar Association through June 2018. There are more than 6,000 attorneys in the association. She is the assistant vice president of business development and counsel in the Rhode Island office of Fidelity National Title Group. She is also a principal in the firm of Linda Rekas Sloan, LLC, concentrating her practice in receiverships and serving on the panel of state court-appointed receivers. Sloan is a member of the R.I. Bar's Executive Committee and House of Delegates and serves on the West Greenwich Town Council.
'92
Timothy J. McKenna '92 of Durham, N.C., set the record for most wins as the varsity boys' basketball coach at Durham Academy with 188 victories. His 2016-17 team posted a record of 23-6 and shared the conference's regular-season championship. He has been coaching basketball at Durham Academy since 2006 and has served as alumni director since 2011. Prior to joining Durham, he worked in marketing at The Hill Center in North Carolina. He has been a high school basketball coach for 23 years.
Shannon L. (Skenyon) O'Brien '92 of Shrewsbury, Mass., was promoted to senior assistant vice president in the claims executive department at Amica Mutual Insurance Company in Lincoln, R.I. She is responsible for all auto technical claims operations. She has held several management positions throughout her 25 years at Amica and previously served as a jurisdictional officer and chief claims examiner in auto technical claims. She is married to Kevin M. O'Brien '92.
'93 (25th Reunion — June 1-3, 2018)
Kevin C. Leahy, CFP, CPA '93 of Durham, Conn., was named a Five Star Wealth Manager by Five Star Professional for 2016. This is the seventh consecutive year he was recognized for this award since founding Connecticut Wealth Management, LLC, a Farmington-based registered investment advisory firm, in 2010 . He has nearly 25 years of professional experience in wealth management, financial planning, and taxation. He is married to Tracy L. Smith, CPA '93, who is the controller at Connecticut Wealth Management.
Brian P. Shannon '93 of Alexandria, Va., celebrated 15 years as an employee of the U.S. Department of Defense. He is a legislative liaison in the Office of the Secretary of Defense. His wife, Beth, and he are the parents of a daughter, Rebecca, a junior at Trinity Christian School.
'94
Amy B. DeMelo, Ed.D. '94 of Springfield, Mo., was named president of Cox College in Springfield. She had served as vice president of academic affairs and institutional effectiveness since 2014. She previously served as director of Springfield Catholic Schools from 2007-2014. Cox is a private college of nearly 900 students located in Springfield. It offers associate's, bachelor's and master's degrees in nursing, and degrees in several other health-related disciplines.
John C. McNamara '94 of Farmingdale, N.Y., was appointed superintendent of the Wantagh, N.Y., School District. He joined the district as assistant superintendent for instruction in 2015, previously serving as the middle school principal for six years in the Plainview-Old Bethpage School District.
'95
Mark Carroll '95 of Des Moines, Iowa, was named director of track and field/cross country at Drake University in Des Moines.He previously served as head cross country and assistant track and field coach at Auburn University in Alabama. One of the most successful athletes in Friar history, Carroll was inducted into the Providence College Athletic Hall of Fame in 2008. He is the husband of former Friar running standout Amy Rudolph '95.
Daniel H. Doherty '95 of Silver Spring, Md., joined Burson-Marsteller's U.S. Public Affairs and Crisis Practice as a managing director. Burson-Marsteller is a global public relations and communications firm. Doherty, who works out of the Washington, D.C., office, previously served as president of The Wade Group, LLC.
Susanna DeSantis Payzant, J.D. '95 of Braintree, Mass., was promoted to partner at Lane, Lane & Kelly, LLP, a full-service law firm in Braintree that is more than 80 years old. She joined the firm in 2010 and specializes in real estate law, including closings, purchase and sales agreements, and representation of buyers, sellers, and lenders at closings and short sales.
Theresa H. Martin '95 of Boston, Mass., graduated from Suffolk University Law School with a Doctor of Laws degree in 2016. She was admitted to the Massachusetts Bar in June 2017 and specializes in civil litigation.
'97
Dr. Rachel M. Kloter Stansel '97 of Vernon, Conn., was promoted to president of Environics Inc., a leader in computerized gas flow instrumentation. She joined Environics, located in Tolland, Conn., in 2011 as the vice president of product development. Since then, she has expanded her responsibilities into oversight of all operations as part of this planned leadership transition.
'98 (20th Reunion — June 1-3, 2018)
Jeffrey T. Bradley '98 of Attleboro, Mass., was promoted to a vice president of Bristol County Savings Bank in Taunton. As vice president/marketing officer, he is responsible for managing the bank's website, social media presence, events, and public relations. He previously worked as the digital and event marketing manager for the bank, which was founded in 1846.
Adam Kenney '98 of Hingham, Mass., was promoted to vice president of operations for Peabody Properties, Inc. in Braintree. He joined the full-service real estate and property management firm in 2004 and most recently served as regional operations director.
Jeffrey B. McCarthy '98 of Winchester, Mass., was chosen to the newly created position of chief executive officer, exchange traded funds, of BNY Mellon, a global leader in investment management and investment services. He previously worked at NASDAQ as vice president and head of exchange-traded product listings and trading.
'00
Rick W. Campbell '00G of Smithfield, R.I., is the founder and president of Financial Independence LLC, a wealth management firm in Rhode Island that specializes in holistic financial planning and investment management. For the past four years, he has been the recipient of The Five Star Award for Wealth Managers. He is a Chartered Financial Consultant.
'01
Angela L. Carr, J.D. '01 of Providence, R.I., was elected to the board of directors of Big Brothers Big Sisters of the Ocean State, which provides mentors to the youth of Rhode Island. She is a partner at Barton Gilman LLP in Providence. She was named by Super Lawyers as a Rising Star in 2012, 2013, and 2014 and as a Super Lawyer in 2015. Carr serves on the PC Providence President's Council and on the board of the Greater Providence Chapter of the PC National Alumni Association, the Mal Brown Club.
'02
Matthew B. Gray '02 of Portsmouth, R.I., a partner in Ragged Island Brewing Co. in Portsmouth, hosted the company's grand opening on St. Patrick's Day this year. He is also president of Gray Matter Marketing in Portsmouth.
Mary-Joy (Spencer) Howes, Esq. '02 of Lincoln, R.I., was named a partner at the law firm of Goodman, Shapiro & Lombardi, LLC. An associate for eight years, she works in the firm's Lincoln office. Her practice is focused on general condominium representation, including lien enforcement and requests for reasonable accommodations.
Elizabeth "Liz" B. Manchester, J.D. '02 & '16G and her husband, Bernard "Bernie" A. Manchester '04, of Providence, R.I., celebrated the birth of their first child, Quinn Josephine Manchester, on July 17, 2017. Liz also was named to the Providence Business News' 40 Under Forty list based on her career success and community involvement. She is the director of planned giving at Providence College and operates her own law practice in Providence, Manchester Law, LLC. Bernie is the president of the Greater Providence Chapter of the PC National Alumni Association, the Mal Brown Club. He is an assistant vice president with Merrill Lynch & Co. Inc. Wealth Management of Providence.
Michaela R. Lannon Walker '02 and her husband, Patrick R. Walker, of North Kingstown, R.I., became the parents of their first child, Madelyn Rose Walker, on Jan. 8, 2017. Michaela is the annual giving associate at The Preservation Society of Newport County. Patrick is an assistant director for alumni relations at Providence College.
'03 (15th Reunion — June 1-3, 2018)
Michael C. Gavin, M.D., M.P.H. '03 of Melrose, Mass., launched a novel urgent access cardiac evaluation and observation unit — the Cardiac Direct Access unit, or CDAc, at Beth Israel Deaconess Medical Center in Boston. He is a faculty member of Harvard Medical School and a staff cardiologist at BIDMC, where he serves as director of inpatient cardiology and the CDAc. The aim of the CDAc is to reduce the need for hospital admissions for cardiac patients. The unit was recently reviewed in the American Journal of Emergency Medicine.
Shawna E. Hassett Iannuccilli '03 of East Greenwich, R.I., and her husband, Jason Iannuccilli, celebrated the birth of their third child, Calla Elizabeth, on April 12, 2017. Shawna is a senior account supervisor at Duffy & Shanley, an advertising, marketing, and public relations firm in Providence. Calla is the granddaughter of Joe Hassett '77 and Paula Hassett '90SCE.
Tara Conte Salvi '03 and her husband, Josh Salvi, of Haverhill, Mass., became parents to their second child, Cameron John Salvi, on Sept. 26, 2015. Their son Dominic Nelson Salvi was born on April 29, 2013. Tara is a senior financial analyst at Copyright Clearance Center in Danvers.
'04
Erin E. Beck '04 of Eugene, Ore., wrote How Development Projects Persist (Duke University Press, 2017), which examines microfinance NGOs working in Guatemala and problematizes the accepted wisdom of how NGOs function. The book is based on 20 months of ethnographic fieldwork and focuses on NGOs that use distinctly different methods in working with poor rural women in Guatemala. She is an assistant professor of political science at the University of Oregon.
Emily Byrne '04 of New Haven, Conn., is a member of the 34th class of the Robert Bosch Foundation Fellowship Program, which builds trans-Atlantic relationships between the United States and Germany through high-level professional exchanges. She is receiving intensive language training, participating in seminars across Europe, and completing high-level practical assignments at leading German institutions in her field of public policy alongside key decision makers from Germany's public and private sectors. Byrne has an MPA from NYU-Wagner and is the former director of strategy and innovation at the New Haven Housing Authority.
Thomas J. Giordano '04 of Barrington, R.I., was named executive director of The Partnership for Rhode Island, a new nonprofit designed to boost economic development in the state. He is the former campaign finance director for New York Gov. Andrew Cuomo and the former finance director for the New York Democratic Party.
Kerry A. Weber '04 of Union, N.J., was the 2017 commencement speaker and received an honorary doctor of humane letters degree at Saint Joseph's College, Maine's only Catholic liberal arts college. She is an executive editor of America magazine and a co-host of America This Week, a weekly Catholic radio program. She is the author of Mercy in the City: How to Feed the Hungry, Give Drink to the Thirsty, Visit the Imprisoned, and Keep Your Day Job (Loyola Press, 2014), which received a 2015 Christopher Award. She also serves on the board of the Ignatian Solidarity Network, a national social justice educational and advocacy organization.
Stephen J. Wood '04 of Canton, Mass., launched a seven-week, virtual hockey program for boys and girls anywhere in the world with internet connections, Beyond the Ice (www.gobeyondtheice.com). It offers online classes, where Wood emphasizes the mental approach to hockey through his own experiences and those of other players. Wood, who played for the AHL's Philadelphia Phantoms and was a Second-Team All-American at PC, said the program focuses on growing the character of youths through hockey. He is married to Kathryn L. Keefe '04.
'05
Gianni V. Del Signore '05 of Lincoln, R.I., was promoted from controller to chief financial officer of Pangaea Logistics Solutions Ltd. in Newport. Pangaea is a NASDAQ-listed company providing logistics and ocean shipping services to a broad base of industrial customers with large, dry-bulk cargoes.
Malisa C. (Iannino) Frakes, R.N. '05 of Mansfield, Mass., was named the Massachusetts Chapter of the March of Dimes 2016 Neonatal Nurse of the Year. Nurses were nominated by colleagues, supervisors, or the families they have served. She was one of two neonatal nurses honored. She works in the Newborn Intensive Care Unit at UMass Memorial Health Care in Worcester. She began her career there in 2011.
Troy Quinn '05 of Los Angeles, Calif., was named music director and conductor of the Owensboro Symphony Orchestra in Kentucky. He holds the same positions with the Juneau Symphony and was founder of the Ocean State Symphony Orchestra of Rhode Island. Praised for his energetic and riveting conducting, he has made guest conducting appearances with orchestras in the U.S. and Europe, including the London Soloists Chamber Orchestra.
Dr. Eric R. Ruggieri '05 of Northborough, Mass., was promoted to associate professor of mathematics and computer science with tenure at the College of the Holy Cross in Worcester, where he has taught since 2013. His research interests include Bayesian and computational statistics. He is married to Michelle K. Baillio '07.
'06
Andrea Ricci '06 of Cheshire, Conn., received the Connecticut Reading Association's Outstanding Reading Educator Award. She is a reading and language arts consultant at Deep River Elementary School, where she supports reading and writing in the classrooms, works one-on-one with students, and assists paraprofessionals who help struggling readers.
Kristen Terceira '06G of Swansea, Mass., was promoted from manager to director at CBIZ Tofias, the nation's 10th-largest accounting and tax services firm. She is a member of the tax group and works in the Boston and Providence offices, where she manages federal, state, and international tax compliance and consulting projects. In her 11th year with CBIZ Tofias, she also co-leads its tax operations function.
Matthew M. Weber '06 of West Medford, Mass., received a Christopher Award for his second book, Operating on Faith: A Painfully True Love Story (Loyola Press, 2016). In a humorous but touching manner, the book details Weber's account of a life-threatening medical problem he faced shortly before getting married and how the experience sparked a deeper love for his wife-to-be, Nell, and a new perspective on God. The Christophers is a nonprofit organization rooted in the Judeo-Christian tradition of service to God and humanity. Weber and his wife also became first-time parents when their daughter, Rose, was born in March 2017. He has a faculty appointment as preceptor on education at the Harvard Graduate School of Education, where he also serves as the director of digital communications strategy. He also is the two-time Emmy-nominated host of The Catholic TV Network series The Lens.
'07
Shaun M. Donnelly '07 of Norwood, Mass., joined the litigation practice of Hogan Lovells, a Boston law firm. Formerly an assistant district attorney for Massachusetts, he handles all phases of civil, criminal, and administrative proceedings. He represents businesses and individuals in white-collar criminal and complex civil litigation matters in multiple industries.
Michael D. Fulvio '07 of Fairfield, Conn., earned an MBA degree with concentrations in finance and management from the New York University Leonard N. Stern School of Business. He is a managing director in the consulting group at Rocaton Investment Advisors, LLC in Norwalk.
Osvaldo J. Marti '07 and Sarah Arntsen Marti, of Pawtucket, R.I., celebrated their marriage on July 8, 2017, in Morris, Conn., with a guest list that included the following alums in attendance: Tristan Botelho '07, Michael McTague '07, Molly Vaughan McTague '08, Chris Wegemer '07, Shane Quinn '07, Nicole Quinn '07, Kayleigh Fischer '08, Alyssa Loring Tirella '08, Elizabeth Giuggio '08, and Lisa Canole '07. He is the head of school of Blackstone Valley Prep Mayoral Academy in Lincoln.
FOLD: Friars of the Last Decade
'08
(10th Reunion — June 1-3, 2018)
Amy S. Bobrick '08 of Newport, R.I., was appointed vice president of strategy at Merkle Response Management Group, a technology-enabled performance marketing agency based in Hagerstown, Md. She leads the development of solutions to complement client fundraising strategies. Previously, she worked as a fundraising consultant for a variety of integrated marketing agencies and political campaigns.
Dr. Paul E. Coyne '08 of Hoboken, N.J., received the Heritage Healthcare Innovation Award from Crain's, the New York business publication. The award recognizes cutting-edge applications of technology and rising stars in the healthcare industry whose innovations make significant contributions. The president and co-founder of Inspiren, a nurse-led healthcare technology company, Coyne was honored by Crain's for creating Inspiren's revolutionary hybrid presence-sensing hardware, software, mobile applications, and data models, known as iN. The innovations are noted for turning hospital rooms into smart rooms, for providing optimal-care experience, and for significantly improving patient safety and satisfaction.
Armond K. Hodge '08 of Trumbull, Conn., received his MBA from the University of Connecticut's School of Business in 2016 and was inducted into the School of Business Hall of Fame. He is a finance associate at Gartner, Inc., the world's leading information technology research and advisory company. Hodge is also a board director for ManyMentors, a nonprofit organization that supports underrepresented students and their interest in attaining science, technology, engineering, and math careers. He married Samantha L. (Otchere) Hodge on Sept. 23, 2016.
Daniel L. King, J.D. '08 of Old Saybrook, Conn., joined Suisman Shapiro Attorneys at Law in New London as an associate, focusing his practice on business/commercial law and litigation. He was previously an associate in the federal practice of Deloitte.
Jeremy T. Kirkpatrick '08 of Washington, D.C., was named director of strategic communications for the American Trucking Association in Arlington, Va., the largest national trade association for the trucking industry. He previously was senior manager of digital and media relations for the National Restaurant Association.
Tyler A. Sims, J.D. '08 of Atlantic Highlands, N.J., is an associate at the law firm of Littler Mendelson P.C. in Newark, where he represents employers in a variety of labor and employment matters. He graduated from the Seton Hall University School of Law in 2015 and was a law clerk for a New Jersey Superior Court judge before joining Littler Mendelson in September 2016.
FOLD '09
Michael DeJianne '09 and his wife, Corinne DeJianne, of Chatham, N.J., celebrated the birth of their first child, Andrew "Drew" Joseph DeJianne, on Feb. 5, 2017. Michael, who attained his MBA and law degrees from Seton Hall University, is an associate in the law firm of McElroy, Deutsch, Mulvaney & Carpenter, LLP in Morristown, N.J. Corinne works for EY, an organization affiliated with Ernst & Young Global Limited.
Michael A. Fenton '09 of Springfield, Mass., an attorney with Shatz, Schwartz and Fentin, P.C. of Springfield, was selected to the 2017 Rising Stars List in the field of business and corporate law. The list recognizes a select group of lawyers age 40 and under or who have practiced law for 10 years or less. He practices in the areas of business planning, commercial real estate, estate planning, and elder law. He was selected as a Super Lawyers Rising Star for 2014-2016. Fenton also was selected by Massachusetts Lawyers Weekly as a Top 25 Up and Coming Attorney. He is a member of the Springfield City Council.
FOLD '10
Charlotte E. (Brusseau) Lourenco '10G of Warwick, R.I., was named principal of St. Mary-Sacred Heart Catholic School in North Attleboro, Mass. She previously worked as a teacher and co-chair of the social studies department at Bishop Feehan High School in Attleboro. She is the wife of James P. Lourenco '08 & '10G. The couple celebrated the birth of their first child, Henry Matthew Lourenco, on April 11, 2016.
Christie B. Phillips '10G of Warwick, R.I., was named children's librarian at Southworth Library in Dartmouth, Mass. She previously worked as a substitute teacher in Rhode Island for 12 years and at the Westerly, North Kingstown, and Middletown libraries.
FOLD '11
Sarah E. (Buttermore) DiCarlo '11 and Nicholas DiCarlo, of Foxboro, Mass., were married on Oct. 8, 2016, at St. Patrick's Church in Stoneham. The reception took place at the Omni Parker House in Boston. Sarah is a zookeeper and education coordinator at Southwick's Zoo in Mendon and volunteers with New England Aquarium Marine Animal Rescue in Quincy. Nicholas is a chef manager for Nexdine Corporation and volunteers with the Miracle League of Massachusetts.
Catherine R. "Cat" McDonnell '11 of Westwood, Mass., joined MCL Chicago, a live music comedy theater, as development and outreach director. She has performed with The Second City Theatricals aboard Norwegian Cruise Lines and appears regularly on stage at the iO, Annoyance, and MCL theaters performing improv and sketch comedy. McDonnell is also a singer-songwriter and half of the Chicago acoustic music duo Side Pocket.
Zlatomir Z. Popov '11G of Providence, R.I., was named to the Providence Business News' 40 Under Forty list based on his career achievements and community involvement. He is a senior manager for finance at International Game Technology PLC in Providence, a gaming industry company that offers an integrated portfolio of technology, products, and services. He is a member of the PC National Alumni Association Council.
FOLD '12
Diana "Dee" H. DeQuattro '12G of Johnston, R.I., was named to the Providence Business News' 40 Under Forty list for 2017, based on her career achievements and community involvement. She is the director of communications and development at Operation Stand Down Rhode Island in Johnston, an agency that provides stable housing, employment, and other services and assistance to veterans.
FOLD '13
(5th Reunion — June 1-3, 2018)
Catherine M. Latz '13 of Providence, R.I., the assistant director for corporate and foundation relations at Providence College, was named chair of the Emerging Leaders council of the Learning by Giving Foundation. The foundation provides a platform for students to become thoughtful and effective givers by making actual grants to local nonprofit organizations through partnerships with 43 colleges and universities in the United States, including PC. One of the council's first chairs, Latz directs the group's efforts to educate, engage, and equip the next generation of philanthropists through networking opportunities, workshops, events, and raising and distributing funds.
Jessie Ngo '13 of Quincy, Mass., was promoted to project manager for talent acquisition at Fidelity Investments. He is instrumental in recruiter training on digital interviewing platforms and leading agile scrum teams to meet the company's hiring needs.
Rev. Joseph J. Sanderson '13 of Chester, Vt., was ordained to the Roman Catholic priesthood by Diocese of Burlington Bishop Christopher J. Coyne at St. Joseph Co-Cathedral in Burlington. He serves as the parochial vicar at Christ the King-St. Anthony Parish in Burlington. He completed his major seminary training at St. John's Seminary in Boston.
FOLD '15
Matthew B. Baldassano '15 of Mineola, N.Y., attained dean's list honors at the Hofstra University Maurice Deane School of Law for the spring 2017 semester. He expects to graduate in spring 2018.
FOLD '16
Francisco J. Oller-Garcia '16 of San Juan, Puerto Rico, presented five speeches on the subject of diversity to first-year classes during the 2016-17 academic year at The University of Tampa, where he is an MBA student with a concentration in marketing. He also joined the National Speakers Association and planned and organized Financial Literacy Week at Tampa.
Vanesa Zuleta '16 of North Providence, R.I., received the 2017 Diocese of Providence Lumen Gentium Award in the category of Distinguished Catholic Youth for service to those in greatest need in their parish or community. Following her graduation from PC, she served for a year as a volunteer with Capuchin Youth and Family Ministries in Garrison, N.Y., where she organized retreats and outreach programs. She also volunteered as a youth minister at St. Joseph Parish in Somers, N.Y. This fall, she began graduate studies in theology and ministry at Boston College.