February 17, 2021
Coach Ed Cooley recalls special bond with John Thompson '64
By Brendan McGair '03
The man, someone who Providence College men's basketball coach Ed Cooley considered as THE man, was so close that day that he could reach out and touch him.
The year was 1987. John Thompson Jr. '64 was back in the same city where he starred as a dominant force for the Friars. A stellar playing career had given way to a larger-than-life coaching persona — the kind of coach that teenage players with an inner-city background gravitated towards when referencing that particular era of American sports culture.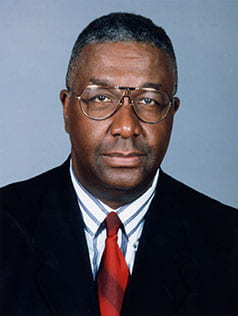 If Cooley could have suited up for just one college program, it would have been his hometown Friars. If he could have played for just one head coach, Coach Thompson was the clear-cut choice.
On this particular occasion, Coach Thompson happened to be standing in the same Central High School gymnasium that doubled as the setting for many of Cooley's basketball heroics while donning a Knights uniform. Coach Thompson was putting his Georgetown players through their paces in preparation for an upcoming BIG EAST game against PC.
Undeterred, Cooley went up to the leader of the Hoyas, extended his hand, and introduced himself to Coach Thompson, who died last Aug. 30 at age 78.
"I told him, 'Hey, one day I would like to play for you,'" said Cooley.
On the surface, Cooley was an outsider. He wasn't part of the tightly-woven inner circle cultivated by Coach Thompson. Attending a Georgetown practice was like sitting in on a White House briefing in the Oval Office. It was reserved for a privileged few.
That's what made the response by Coach Thompson seem so out of character. "Why don't you stay for practice?" he replied.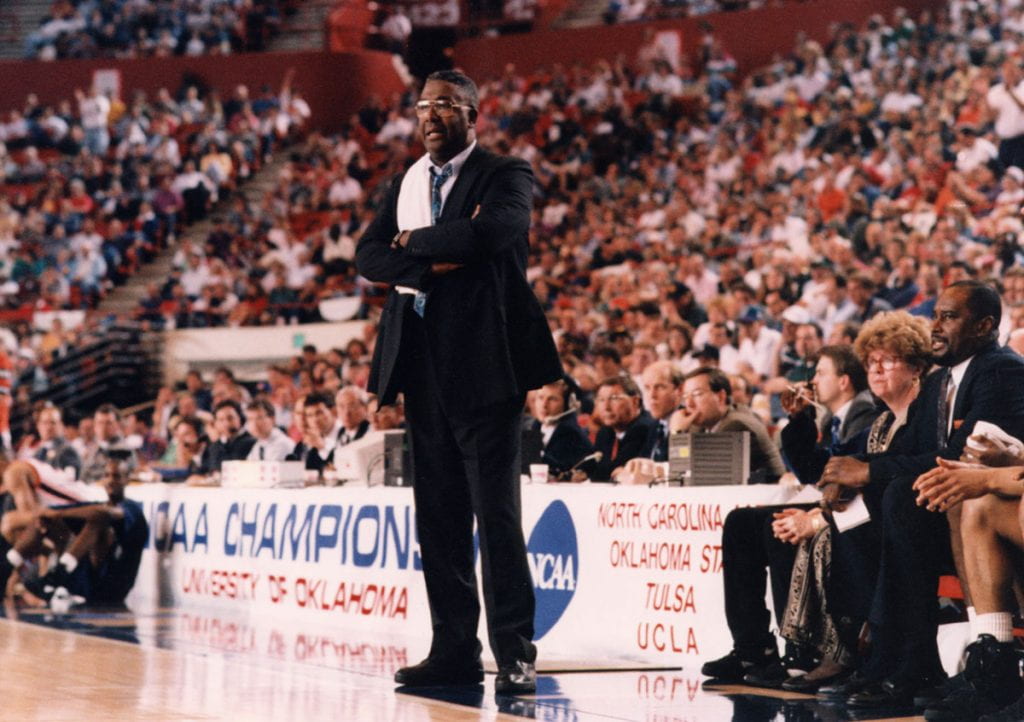 What did the high school version of Cooley take away from the Hoyas' leader granting him permission to step inside the velvet rope?
"I just remember how rigid he was, how tough he was, and how demanding he was in practice," said Cooley. "That was an absolute treat for me. It was one of the days I'll never forget."
Years would pass by before Cooley found himself in the same setting as Coach Thompson, aka "Big John." Cooley was an assistant coach at Boston College during Coach Thompson's final two seasons on the Georgetown bench (1997-99).
"We connected, but just said hello," recalled Cooley.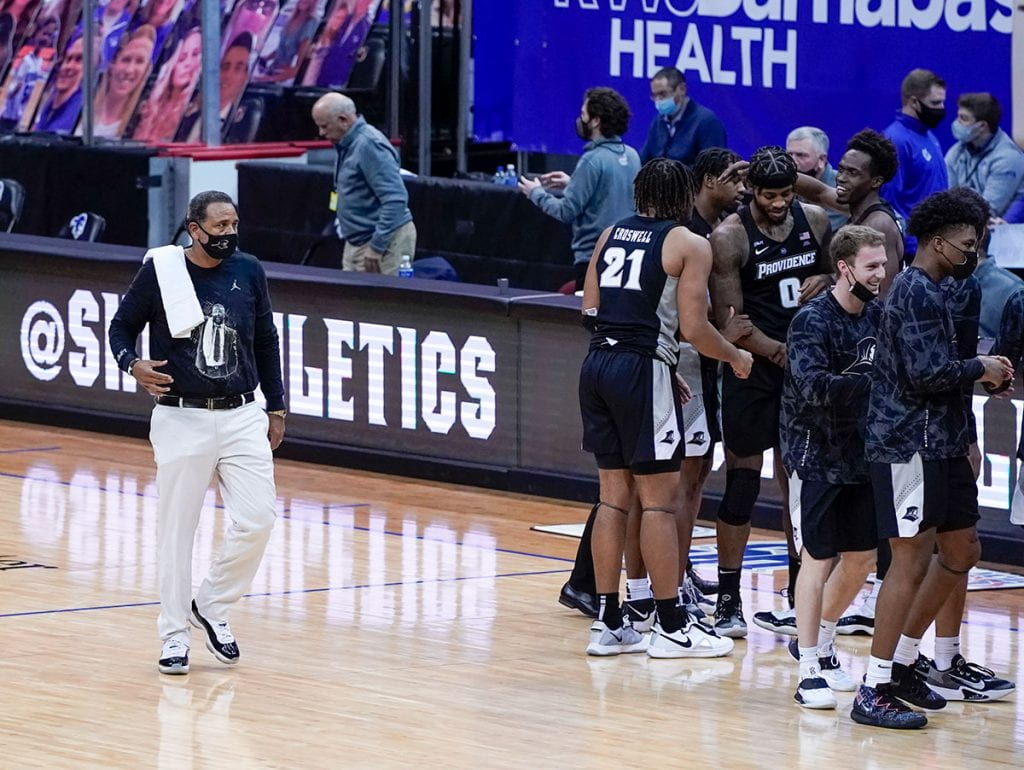 It wasn't until Cooley became the head coach at Fairfield University that his relationship with Coach Thompson developed into something deeper and more meaningful. On Dec. 1, 2007, Cooley took his Fairfield players to Georgetown for a nonleague contest. Coach Thompson had retired from the coaching grind in 1999, yet he remained a presence at Georgetown home games.
On this occasion, he purposely sought out Cooley.
"He came over to me and said, 'You won't be there (at Fairfield) long,'" said Cooley.
Cooley was in his second season at Fairfield at the time. A feeling of disbelief washed over him as Coach Thompson shot from the hip with a bold assertion.
"He said, 'I've watched you. Trust what I'm telling you. There's something about you that I love,'" said Cooley.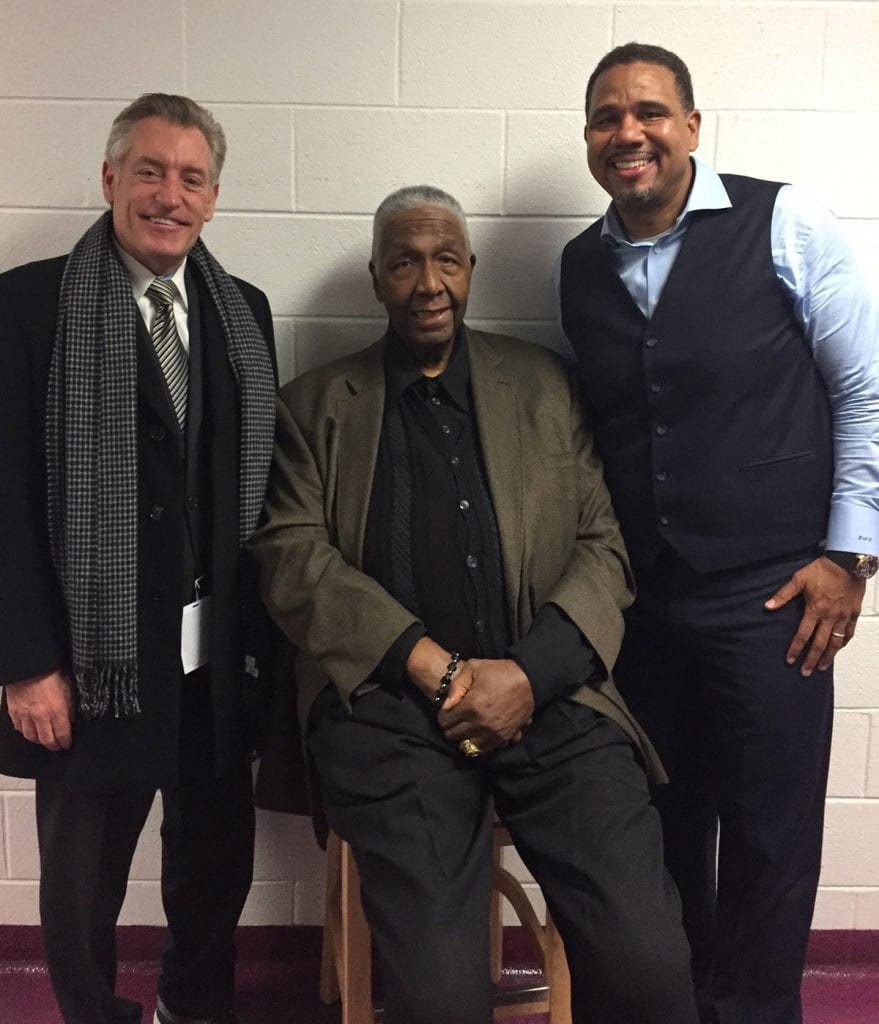 In 2011, the bond between Cooley and Coach Thompson grew tighter when Cooley became the head coach of Thompson's alma mater. It was a development that meant Cooley could count on yearly trips to Washington, D.C., for BIG EAST games between the Friars and the Hoyas.
Just as important to Cooley, a Providence-Georgetown contest on the Hoyas' home floor meant the chance to spend some time in the company of Big John.
"He was an inspiration to me … a role model and a mentor and somebody that I tried to emulate as far as not being afraid to be different," said Cooley. "I would always go over and give him a hug and tell him how much I appreciated him.
"I remember telling him that my daughter, Olivia, loves Georgetown. He had a big smile. When she went there and we played them during her freshman year, both of us went over to say hello. It was unique and a very good relationship, on and off the court."
No conversation between Cooley and Coach Thompson was complete until there was a mention of the late Rev. Robert A. Morris, O.P. '46 & '82Hon. A former PC English professor and executive vice president, Father Morris grew close to Coach Thompson during his Friar playing days. Monthly calls between the Dominican priest and the Naismith Memorial Hall of Fame coach were regular occurrences up until Father Morris' death in March 2015.
"Coach Thompson gave Father Morris a lot of credit for looking after him," said Cooley.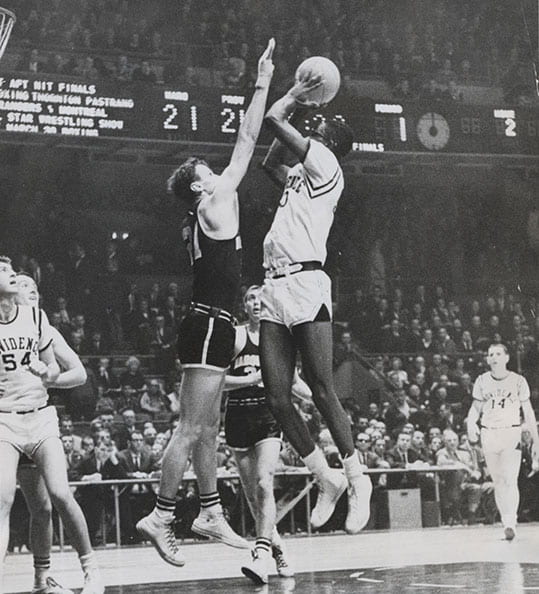 When it comes to his own coaching style, Cooley would like to believe he's fair and demanding at the same time. When it comes to an influential sidecar that was fostered through his dealings with Coach Thompson, Cooley says one particular component stands out – leadership.
"John definitely said and did some things when he talked to me about leadership that I think about … when you're put in the position of inspiring and helping others," said Cooley.
This season, the Friars' 10th-year coach has joined many of his colleagues across the nation in honoring Coach Thompson by wearing a towel over his shoulder during games. It was Coach Thompson's trademark on the sidelines.
Coach Thompson was legendary for his role in the national notoriety he brought to Georgetown and college basketball during his 27 seasons in D.C. He was the first African-American head coach to win a major collegiate championship in basketball when he led the Hoyas to the NCAA Division I national championship in 1984. His reign included two other Final Four appearances, seven BIG EAST Tournament championships, and a 596-239 won-loss record.
His rise to prominence began with the Friars in the early 1960s when Joe Mullaney '65Hon. & '98Hon. was coach. The 6-10 center, who played three varsity seasons for PC, averaged 18.9 points and 14 rebounds for a 24-4 team that won its last 15 games and breezed to the 1963 National Invitational Tournament title. The following season as a senior, his numbers grew to 26.2 points and 14.5 rebounds for PC's first NCAA Tournament team.
Throughout the years of their friendship, Coach Thompson let Cooley know where the Friars ranked with him.
"He loves Georgetown. That's his baby, but he would always tell me that he had a special place in his heart for Providence College," said Cooley.