May 20, 2017
Commencement greetings from the National Alumni Association president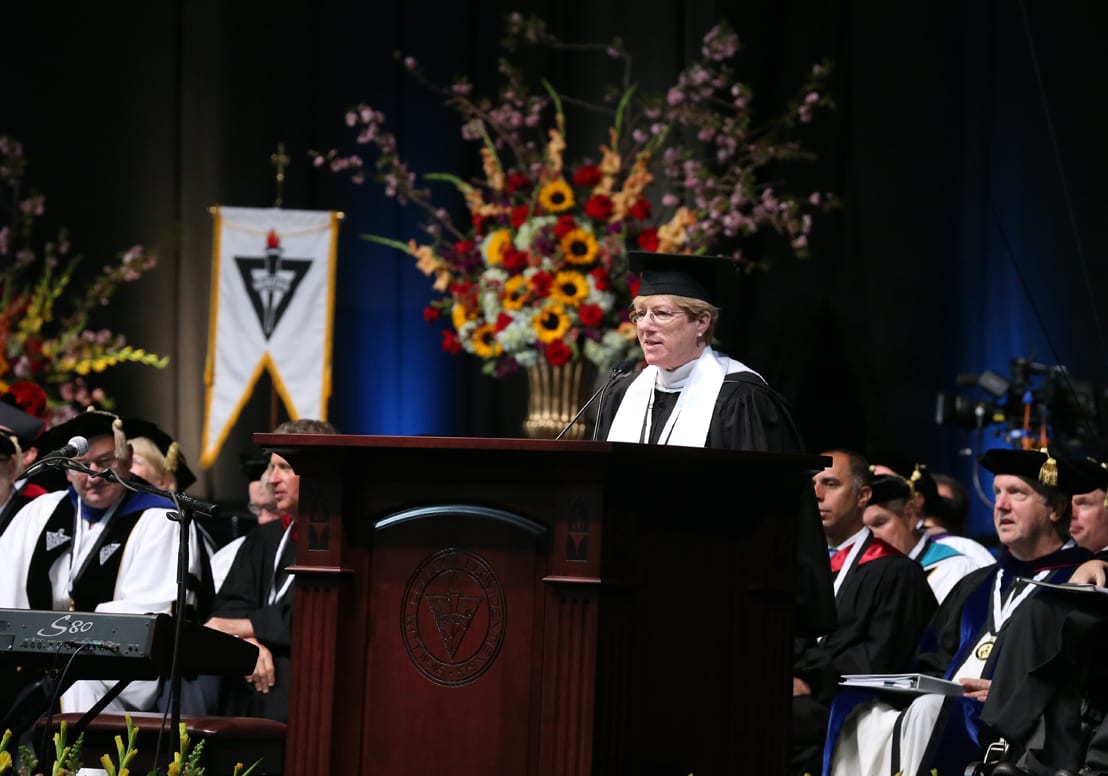 By Mary Pat Caputo '79
As the president of the Providence College National Alumni Association and a proud graduate of the Class of 1979, I am honored to officially welcome the Class of 2017 to the ranks of Providence College alumni.
Over 55,000 graduates have passed this way before you and today their collective talents contribute greatly to every career field imaginable in every state across the nation and world-wide.
We are confident that very soon the Class of 2017 will follow in this tradition of excellence and achievement, and will make its own significant contributions to society.  So today is a day for celebration — a day when your ties to Providence College do not end but instead become stronger. And, as members of the Class of 2017, you have the distinct honor of graduating during Providence College's centennial year, and I think that makes this moment even that much more special.
It is also a day that the phrase "Providence College Family" takes on special significance. To illustrate this, I would like all the graduates who have a member of their immediate family already among our alumnae and alumni ranks to stand and be recognized.
"Providence College Family" also takes on a deep meaning for my family and our PC legacy is very special to us. I attended PC with five members of my family all together here years ago, and my daughter, Sarah, graduated in 2012. Last May our family celebrated the graduation of our eighth Family Friar at my niece's commencement.
It is with that great sense of pride that I convey to every one of our new alumni and your families the sincere congratulations of your fellow alums and to tell you how proud we are of you.  I send every best wish for your happiness and success.  As with the day you first set foot as a student at Providence College … You are FOREVER A FRIAR.
God bless you and your families.