May 06, 2022
Community advocate
Jillian Rose-Smith, Ed.D. '04 makes sure healthcare meets the needs of the most vulnerable patients
By Liz F. Kay
For Jillian Rose-Smith, Ed.D. '04, the future of healthcare means meeting the unique needs of multicultural patients and inviting diverse leaders to serve in top decision-making positions across healthcare organizations.
Rose-Smith is the assistant vice president for community engagement, diversity, and research at the Hospital for Special Surgery in New York City, an Upper East Side institution that provides renowned orthopedic and rheumatology care to patients from all over the world — as well as those on Medicaid and Medicare.
"We're looking to restore the lives of everyday people who would like to get back to what they love to do, and to provide for their families every day," she said.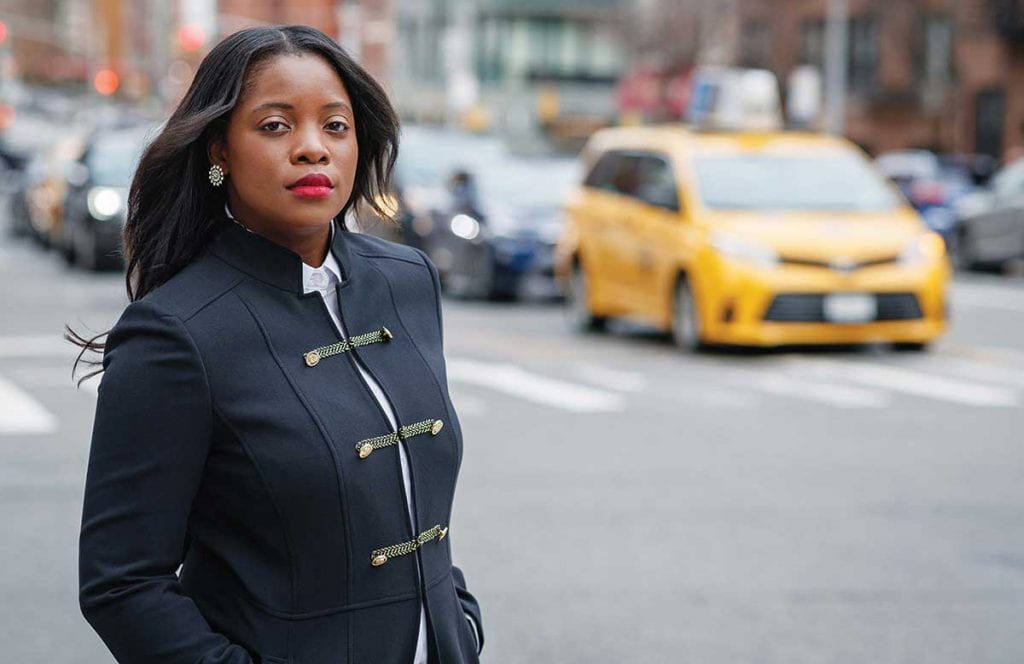 The hospital is the oldest U.S. orthopedic hospital, founded during the Civil War to treat disabled, impoverished children.
"We're coming from a place where we were birthed, out of caring for vulnerable populations in our community. That's really the cornerstone of why we exist," Rose-Smith said.
While some HSS patients pay cash for elective knee or hip replacements, Rose-Smith oversees HSS's largest orthopedic ambulatory care center, which cares for more than 12,000 patients from New York City and surrounding communities who have public or no insurance. She is vice president for the Department of Social Work Programs, supporting outpatient rheumatology and orthopedic patients. She also helps lead HSS's Office of Diversity, Equity, and Inclusion.
Research shows that when patients can't access care, their health gets worse, deepening disparities.
"Part of my role is looking at how we increase access to care across our enterprise and especially in New York City, one of the most diverse cities in the world. We must also
examine how our patients are experiencing care, asking ourselves: 'How do we address their unique needs and concerns to optimize outcomes?'" she said.
Rose-Smith was named assistant vice president in 2019, just before the COVID-19 pandemic and the Black Lives Matter movement illuminated problems with healthcare disparities for minority populations.
Amid that crisis, the hospital took a critical look at its care systems and its patients. Its leaders wanted to ensure that they were doing their part in caring for the surrounding communities and deepening their partnership with patients who were disproportionately impacted by inequalities in orthopedic and rheumatology medicine.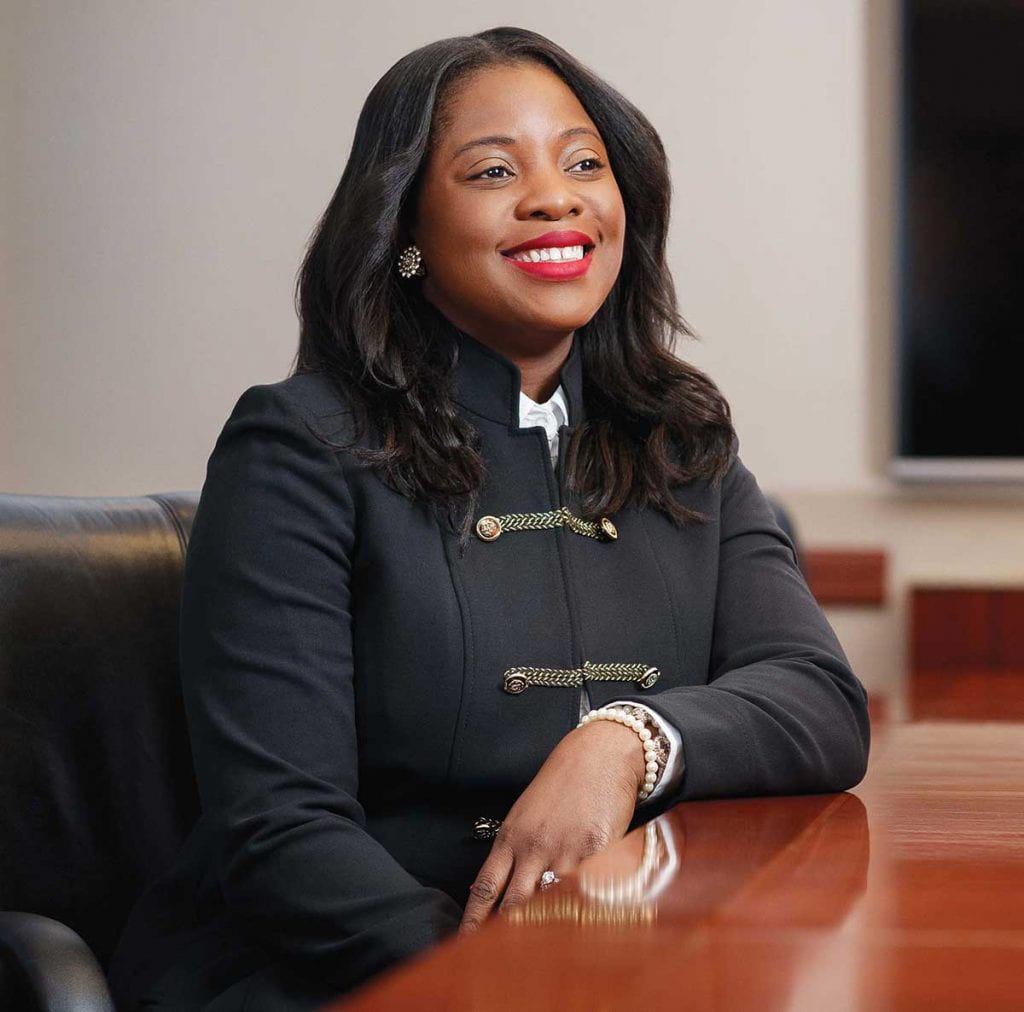 "We saw this picture of COVID where people were dying essentially because of where they live, work, and play, and that correlates with the color of their skin," Rose-Smith said. "We wanted to move in the direction of bridging the gaps, so we had to take a hard look at what opportunities we provided for populations to have access to our care to address the disparities they were experiencing."
Many people in these communities are uninsured or under-insured or have a natural mistrust of healthcare based on historical and present injustices, their own experiences, or that of their families or friends.
HSS established a new strategic pillar of diversity, which focuses on dignity and respect for employees, health equity throughout the institution in research and patient care, and improving access to care and addressing inequities.
"Our leadership really made a firm commitment, not only internally, but looking externally — how are we serving the people who come to work and their communities, people who help us carry out the mission?" Rose-Smith said.
It's work she has been preparing for her entire life. Rose-Smith's healthcare ambitions began as a child growing up in Guyana, watching people struggle with unmet healthcare needs. At Providence College, she majored in social work and health policy and management. She has master's degrees in social work and public health and in 2019 completed her doctorate in health education, with a focus on health disparities, at Teachers College, Columbia University.
"My purpose in life is to be a catalyst for change in the lives of others," Rose-Smith said.
She started during her first HSS job. Rose-Smith provided leadership for LupusLine and its Spanish language counterpart, Charla de Lupus (Lupus Chat), education programs for people with lupus and their loved ones. Lupus, which disproportionately affects women of color, can be difficult to diagnose because it mimics other illnesses. The helpline allows veteran patients with lupus to support and educate others nationwide on managing life with the disease. These programs also assist patients and providers navigating the psychological and social impacts of lupus.
In recognition of her work with patients and clinicians in this area, Rose-Smith received the Distinguished Educator Award from the Association of Rheumatology Health Professionals in 2018, as well as PC's MLK Vision Award in 2019. She was named one of 40 Under 40 by Crain's New York Business in 2021.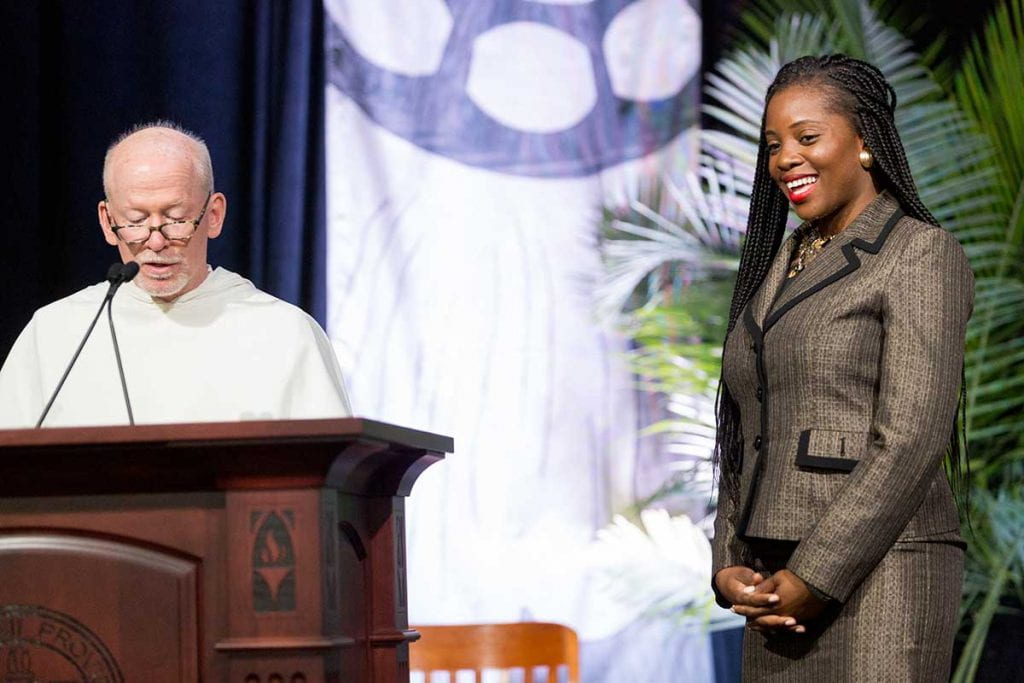 Rose-Smith notes that the hospital is still early in its process of identifying and dismantling systems that can cause inequity unintentionally, while also considering how these changes can impact overall hospital operations.
For example, providers need to learn to create a welcoming environment for gender-diverse patients, gaining trust by using their chosen names and pronouns, before discussing safety issues regarding hormones or pregnancy status that might affect surgery or other medical needs.
"That is a culture shift that is moving from theory and concept to operation and execution. That's where equity lives," Rose-Smith said. "Asking gender identity questions allows us to have the information to do our work right, to not put our patients in danger. That's equity — people don't have to die or be harmed because we are ignorant of the fact of who they are or are unable to ask or provide an invitation for them to bring their entire selves into care in a respectful way."
Then, on the systemic level, electronic medical records must accommodate this information as well — to inform other providers and to measure how HSS is treating patients based on indicators such as race, ethnicity, gender identity, language, or insurance status.
From Rose-Smith's perspective, the future of healthcare requires more diverse voices making key decisions for their institutions. The healthcare industry may employ many women and people of color, but they are more likely to be found in low- to mid-level management than creating strategic plans in boardrooms, she said.
"Healthcare needs to pivot to truly be inclusive of the diverse voices that it provides care for," she said. "Diverse leaders are often missing from our C-suites, and they are absent from the conversations that drive operations and innovation at our institutions. That's where we miss our opportunity to have creative ideas and input from people with a variety of experiences from different communities to solve some of our most challenging healthcare concerns, like how we grapple with disparities that continue to be pervasive across healthcare."
Despite differences, all patients and providers share one universal trait, Rose-Smith said.
"There's something so common about our humanity — we all want to be healthy," she said. "We all want to be pain-free. We all want to be there for our families, and we all want to earn a living."
More from the Spring 2022 issue
More Providence College stories