April 08, 2021
Concannons' $2M gift to endow fitness center, scholarships for underrepresented students
By Vicki-Ann Downing
A $2 million gift to Providence College from trustee William F. Concannon '77 and Claudia Concannon will establish a $1 million endowment for the Concannon Fitness Center and a $1 million scholarship fund to close the financial gap for underrepresented students.
"This wonderful gift exemplifies the commitment and generosity that have made Bill and Claudia leaders committed to Providence College and its mission," said College President Rev. Kenneth R. Sicard, O.P. '78, '82G. "Their investment will help Concannon Fitness Center continue as a shining beacon for our students, while also supporting priority initiatives related to access and to diversity, equity, and inclusion. I am grateful for their support and for this indelible signal of their faith in Providence College and our aspirations for the institution's future."
In 2007, Bill and Claudia Concannon's lead gift of $2 million made possible the construction of the Concannon Fitness Center, a two-story, 23,000-square-foot facility that quickly became a favorite of students, faculty, and staff. The Concannon gift was the largest in College history at the time supporting a fitness and athletics initiative, and it was the first major gift in the presidency of Rev. Brian J. Shanley, O.P. '80.
With their second $2 million gift, the Concannons are signaling their confidence in Father Sicard, who became the College's 13th president on July 1, 2020. Their gift is the largest to date in his presidency.
Concannon is global group president, clients and business partners, at CBRE, a commercial real estate services and investment firm headquartered in Dallas. He serves as a member of the PC trustees' Building and Property Committee and the Development and Alumni Affairs Committee. He also was a trustee from 2002-2010.
"I've had a career in business leadership, so the first quality I think about is a person's fit for the role," Concannon said. "Father Shanley and Father Sicard share a deep understanding of the PC experience because they were both students at PC. But like any two leaders, each has his own unique way of leading.
"The timing of this presidential transition in a pandemic has allowed the skills of Father Sicard to shine through. His empathy, the pace of his decision-making, and his readiness to take on the level of decision-making necessary to keep the campus and students safe have been impressive."
In making their gift, the Concannons considered factors most important to them. Their decision to allocate $1 million to endow the fitness center ensures that it will be a state-of-the-art facility for years to come.
"One of the elements of my career focus has been managing commercial office properties for clients. Maintenance and repairs of real estate is part of that," Concannon said. "You don't just own what you own, you take care of what you own. Claudia and I also appreciated that fitness and health is important to everyone."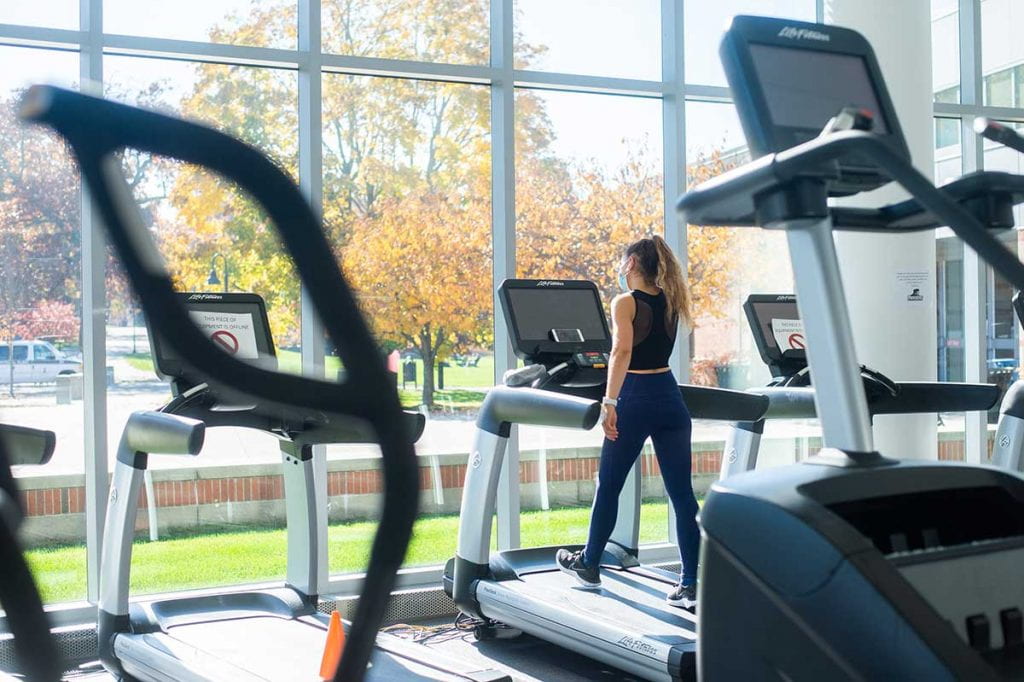 The $1 million in scholarship money will establish the William '77 and Claudia Concannon '08P Endowed Scholarship Fund, which will award scholarships each year to deserving students whose financial aid package does not meet all of their demonstrated need. Closing the financial gap for underrepresented students, including first-generation college students and students of color, also is near to Concannon's heart.
"I was fortunate at a key moment in high school to have the PC door opened to me, and I want to ensure that others can have that experience," he said. "Father Sicard has wanted to advance admission in a way that allows underrepresented students to have a path to experience Providence College. Given my background, it was an easy choice."
The son of immigrants, Concannon was a first-generation college student. His parents came to the United States from Ireland in the early 1950s. His father, from Galway, and his mother, from County Limerick, met and married in this country. Concannon grew up in West Hartford, Conn., the second of four children. His father worked for Northeast Utilities and his mother was a homemaker.
"My parents provided a good foundation for learning," Concannon said. "Our house was a place that encouraged curiosity and discussion of all types."
At Northwest Catholic High School, a guidance counselor suggested that PC would be a good fit for Concannon. He helped his family afford his education by working as a resident assistant in Guzman Hall and in campus security.
In his free time, he was captain of the football team. While officially a club sport, it was a competitive squad that traveled to play colleges in New England and New York, and two of Concannon's teammates had NFL tryouts. Players attended Mass together before games, and the bonds of their friendship lasted beyond graduation.
"I had wonderful teammates who competed hard and made my life fun," Concannon said. "PC gave me the chance to have a great education and to learn to make decisions with PC values to guide me. The College teaches students to believe in God and themselves. You never forget where you came from, and PC helped me lock in that value for life."
Concannon knew he wanted to enter the business world after graduation. He majored in accountancy. While courses in accounting, business law, and marketing were his favorites, he also enjoyed studying Development of Western Civilization, especially philosophy. Being taught by Dominican friars who also were a resource to the student community outside the classroom was special, he said.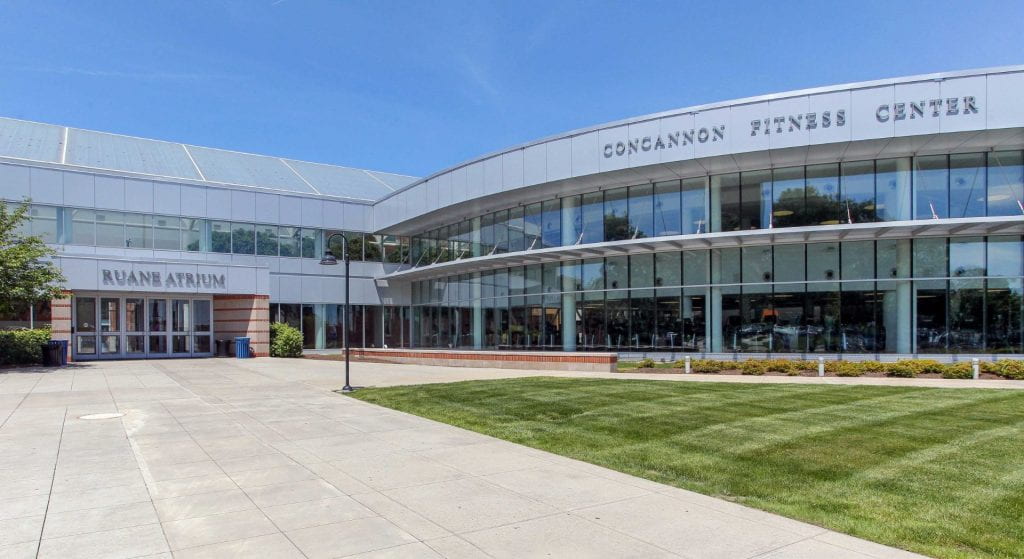 Concannon began his career with United Technologies Corporation, then with Trammell Crow Company, which was acquired by CBRE in 2006. He has worked in Texas and New York. Claudia Concannon is a graduate of the University of Connecticut. On their second date they watched the Friars play UConn in basketball — "the Huskies won, and she does not let me forget it," Concannon said. They will celebrate their 39th wedding anniversary this year and are the parents of three, including Molly Concannon Denihan '08. Their nephew, John Rosano '18, also is a PC alumnus.
"It's a nice feeling to have your spouse by your side all these years in the role of giving back to PC," Concannon said. "Claudia is inspired to help people advance themselves through education. She has supported giving to PC as our way of recognizing how much the college experience meant to me, and how important it is to give back to others in order to provide a foundation for the future. We both hope our gift will inspire others to give and to financially support the priorities of Father Sicard."
Providence College teaches students "to play the long game," Concannon said. "That philosophy has been helpful to us in leading a full and meaningful life."