April 19, 2023
Dear Future Friars: Library project records oral histories of Black alumni
By Vicki-Ann Downing '21G
Dear Future Friars is an initiative of Phillips Memorial Library to capture oral and video histories from the Providence College community, beginning with the stories of Black alumni.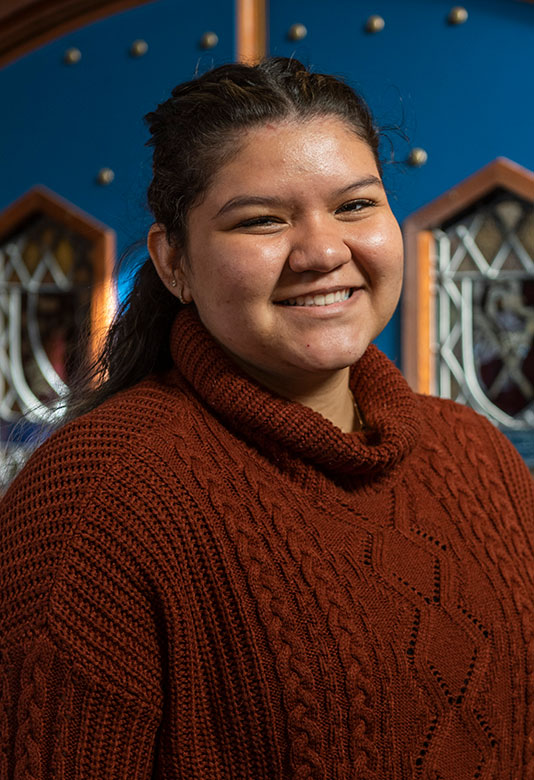 PC Archives and Special Collections received a $2,500 grant from the Office of Institutional Diversity to launch the project in the Fall 2022 semester. Nahyr Morales Lugo '24, a political science major and sociology minor from Lawrence, Massachusetts, was hired as an undergraduate research assistant to conduct the interviews.
The project is part of a broader goal to capture stories from alumni, faculty, staff, and students, said Michelle Chiles, head of archives and special collections. When Chiles joined the library staff in late 2019, she hoped to begin an oral history project using the name Dear Future Friars to mark the 50th anniversary of women as undergraduates in 1971.
The pandemic made that impossible, but the idea of collecting oral histories was renewed in early 2022, when Joe Small '74 came to campus to accept PC's Rev. Dr. Martin Luther King Jr. Vision Award. Small, who became an actor, voiceover artist, and producer following a career in software publishing, proposed an oral history project with Black alumni. He was inspired by the memory of his classmate, friend, and campus leader Doug Sullivan '74, who died in 2016.
"Doug represented that bridge between the old all-male Providence College and the new coed Providence College. He personally made an effort to reach out and connect with the incoming coeds in 1971," Small said. "I knew that with every year that went by, we weren't capturing authentic voices, and more important, while people were still able to recall those rich memories."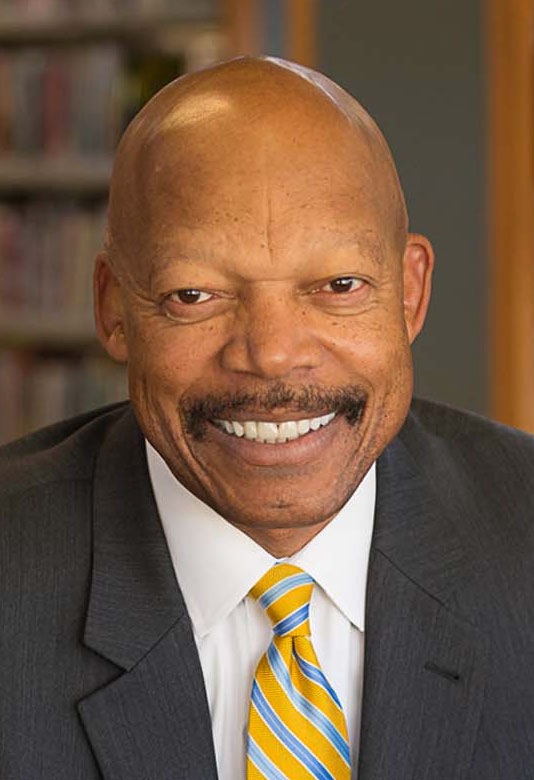 To explain the project and find participants, Chiles set up an information table at the Alumni of Color panel at Homecoming in October. More than a dozen people signed up to participate.
Chiles and Morales Lugo developed questions to ask the alumni. The interviews began in November via Zoom and, when possible, in person in the library's John E. Fogarty Reading Room. Technical support was provided by Megan Lessard, the library's media support and outreach coordinator, who edited the interviews on iMovie and added them to the Archives Digital Collection for viewing by the public.
Morales Lugo, who was born in Ecuador, is amazed at how often experiences of Black alumni mirror those of students of color today.
"I love to be a part of capturing these stories where people share the raw experiences they have had," she said. "It's important not just for future students, but for current and past students as well. This has been an amazing experience for me."
View the histories of Black alumni in the Phillips Memorial Library Archives Digital Collection: prov.ly/dear-future-friars
Thomas S. Walters Jr. '74
Played basketball at St. Anthony's High School in Washington, D.C., under coach
John Thompson '64
Social work major who loved ethics
Guard on Friars 1973 Final Four team under coach Dave Gavitt '89Hon.
Worked for the Rhode Island Department of Corrections for 37 years as a correctional
officer steward at the Adult Correctional Institutions, Cranston
Wife Cathie (Cabral) Walters '06SCE; six children, including Kilah Walters-Clinton '01, '04G;
six grandchildren.
Don't worry about the books, the As and the Bs and the Cs. Learn this guy's name. Learn how he is. Let him know how you are. That's the education. Because when you get out of here, that's where you have to live, in the real world. That's the education that Providence College affords us.

Thomas S. Walters Jr. '74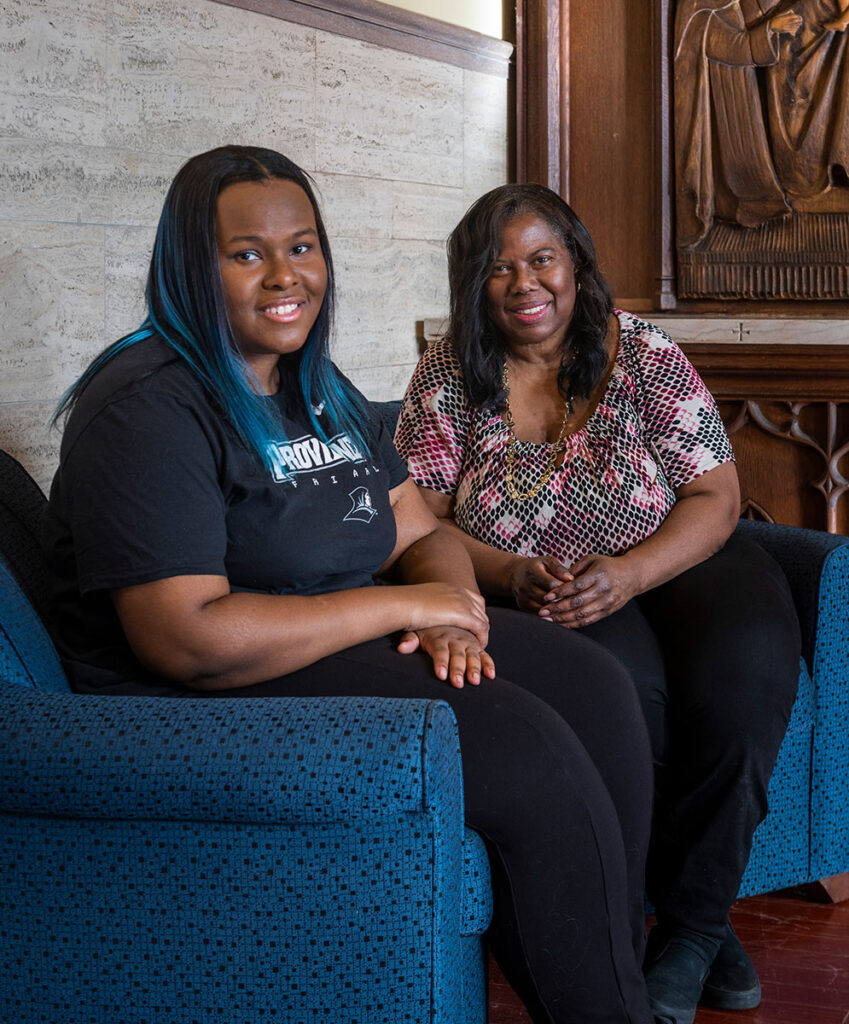 Jennifer Maultsby '89
Majored in finance
Helped reestablish Board of Multicultural Student Affairs, became its president
As litigation manager of toxic torts and environmental matters for Aetna Casualty and Surety,
traveled country working with EPA to represent companies in environmental litigation
Opened former Charli's Cupcake Factory, West Haven, Connecticut
Daughter Charli Calhoun '25 (pictured above) majors in English
The mission that the Dominican Friars have,

I have taken as my own. I try to help others.

I try to be the best person that I can be.

I've tried to teach my daughter to be the best

person that she can be. So much is presented

to you on campus, and you have to pick and

choose what you take from it."

Jennifer Maultsby '89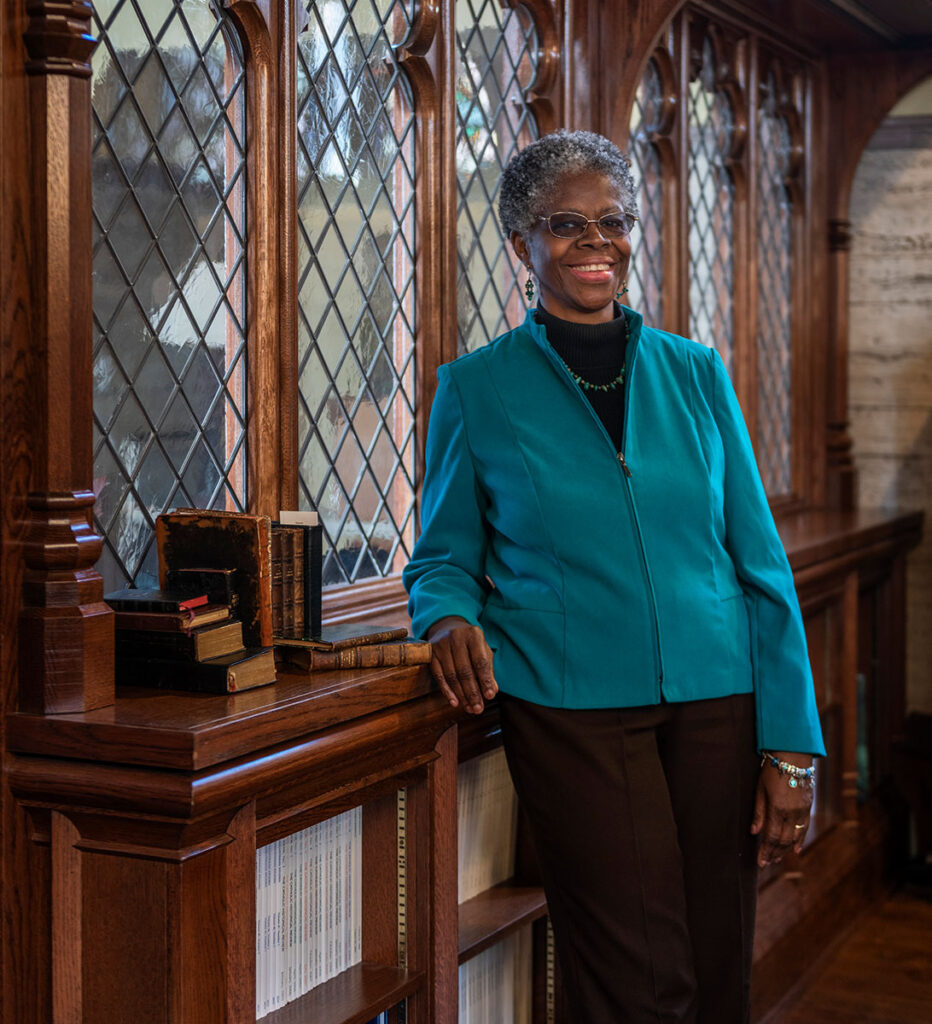 Brenda Chapman McGill, Ph.D. '75
One of nine Black women in PC's first coeducational class
Majored in psychology (because there was no education major)
Member of first cheerleading squad
Married Patrick Joseph McGill '72; two children, three grandchildren
Director of TRIO student support services, advising and counseling, and later director of
disability services, Community College of Rhode Island, retired in 2019
In 2016, fulfilled a lifelong goal and earned a Ph.D. in behavioral science from URI

What I really grew in was how to address my own feelings, my own ability to communicate, and, in the end, to live a life of forgiveness — the phrase, 'They know not what they do.'

Brenda Chapman McGill, Ph.D. '75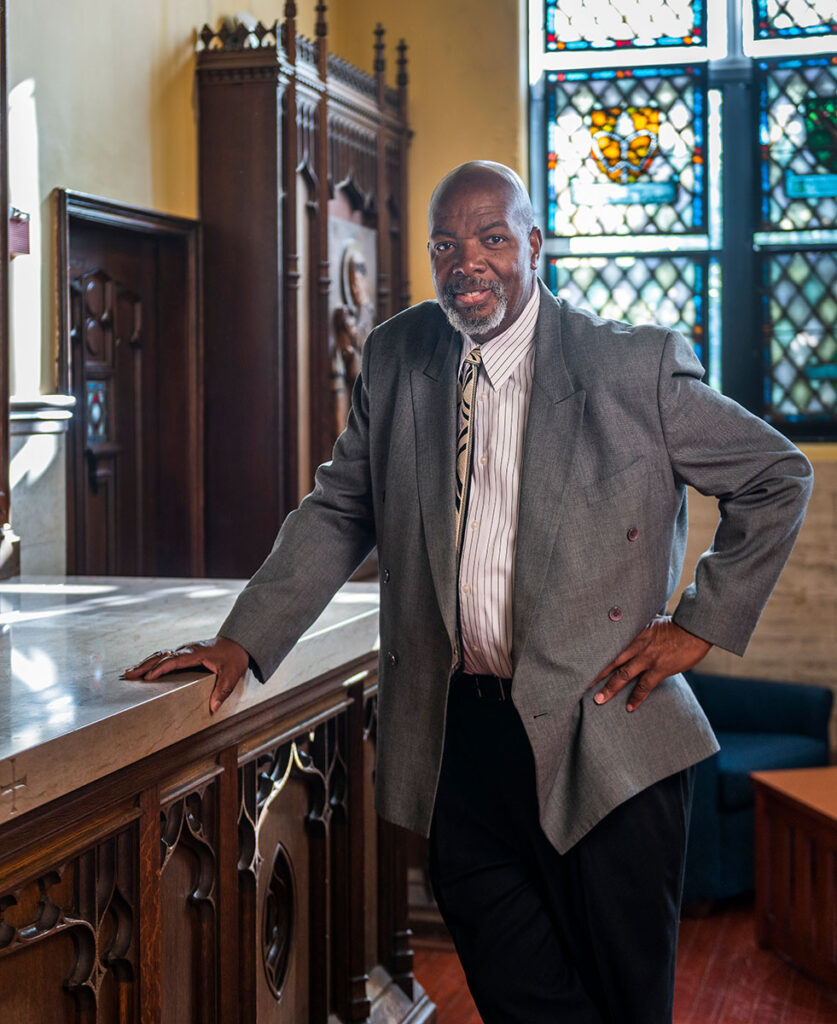 Mallory Davis '81
Majored in general social studies; helped pioneer courses in computer science
Worked for WDOM (first voice of Lady Friars), basketball team walk-on
Helped found Times2 Academy, STEM charter school in Providence
Retired after 39 years as a software engineer with the Department of Defense at
the Naval Undersea Warfare Center, Newport
Pastor of Pleasant Street Baptist Church, Westerly
Married Eva Weston Irby-Davis '75; six children, five grandchildren
At the end of the day at Providence College, I'm going to the third floor of Fennell Hall, and nobody looks like me, and nobody comes from my existence in Norfolk, Virginia, and that was hard.

Mallory Davis '81
More from the Spring 2023 magazine
More Providence College news