December 21, 2017
Doris Burke '87, '92G, & '05Hon. in the news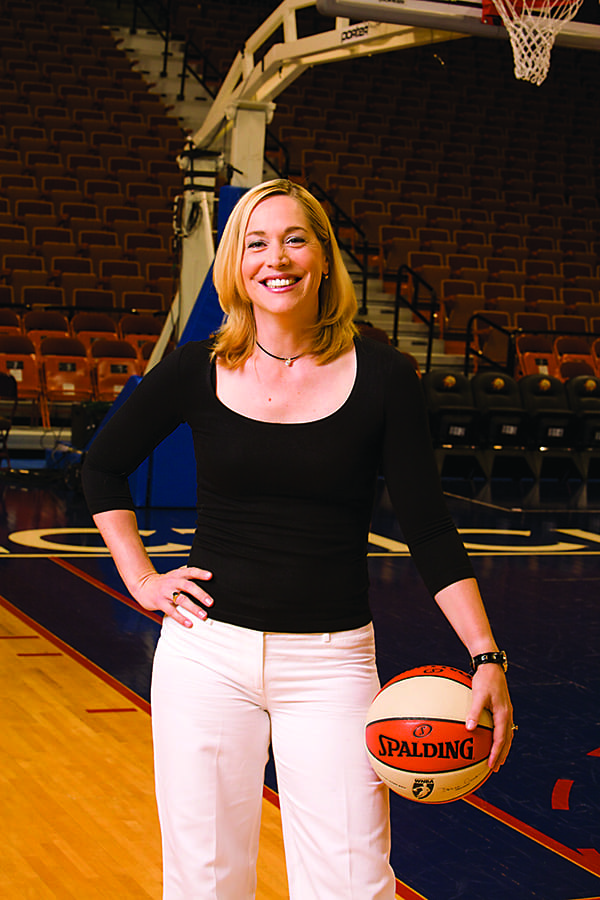 Doris Burke '87, '92G, & '05Hon. has had a great year.
In September, Burke was named a regular NBA game analyst by ESPN — the first woman to do so full time at the national level.
Burke, a former Providence College basketball player and assistant women's basketball coach, also became a member of the College's Board of Trustees in 2017. She described her basketball life in an address during Alumni & Family Weekend.
In June, she was recognized as a Woman of the Year by  Women in Sports & Events (WISE), and in October, she received the Joe Lapchick Character Award.
Learn more about Burke's accomplishments:
"Doris Burke Wants More Women in Sports Media" in the Dec. 24 issue of the New York Times Magazine;
"For Doris Burke, Having Game Is All That Matters" in the Dec. 18 issue of Sports Illustrated;
"Doris Burke's Expertise Is Finally Paying Off" in the Oct. 31 issue of The Atlantic;
"Doris Burke Is Finally Doing The NBA Analysis She Deserves" on Deadspin;