January 10, 2019
Dr. C.B. Wood, paleontologist and professor of natural science for 38 years
By Vicki-Ann Downing
Dr. Craig Breckinridge "C.B." Wood, professor emeritus of natural science in the Department of Biology at Providence College and a specialist in vertebrate paleontology, died Dec. 25, 2018, in Virginia, where he resided.
Dr. Wood taught at PC for 38 years, beginning with a School of Continuing Education course in introductory geology in the summer of 1974 and continuing until his retirement in July 2012. He was promoted to assistant professor in 1979, associate professor in 1993, and professor in 2001. He served as department chair from 2006-2008.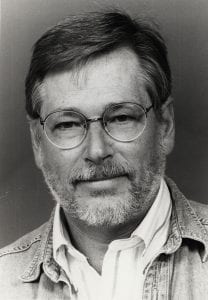 Dr. Wood held a Ph.D. and a master of arts degree in geology from Harvard University, a master of science degree in geology from the University of Wyoming, and a bachelor's degree in geology from the University of North Carolina, Chapel Hill. He also studied at Princeton University, Johns Hopkins University, and the University of California, Berkeley.
Dr. Wood's research specialties included vertebrate paleontology, the evolution of early mammals, and the distribution of Mesozoic vertebrates in Africa, Asia, and North America, centering on field work in Ethiopia, Korea, and northeastern China. He was a research associate at the Museum of Comparative Zoology at Harvard and a member of the Society of Vertebrate Paleontology, which will honor him at its annual conference in Brisbane, Queensland, Australia, in October.
In 1976, Dr. Wood was part of a team led by Jon E. Kalb that discovered the nearly whole, 600,000-year-old human skull later referred to as the Bodo cranium in Bodo D'ar in the Afar Desert, Hararghe Province. The skull, from an extinct hominin species, is in the Smithsonian Natural History Museum in Washington, D.C.
A report of the discovery was published in the British scientific journal Nature. It also was described in Kalb's book, Adventures in the Bone Trade: The Race to Discover Human Ancestors in Ethiopia's Afar Depression, published in 2000. 
"This experience was foundational for me, and over the years has contributed much to my courses in human and general biological evolution," Dr. Wood wrote at the time of his retirement. "Interrupted by wars and revolution, some of us finally returned to Ethiopia in the 1990s to search in older rocks for Mesozoic fossils; our finds included dinosaur remains and the first Ethiopian dinosaur-age mammal specimen reported to science."
In 1999, Dr. Wood was one of four researchers hunting dinosaur fossils in Ethiopia featured on an hour-long episode of The Learning Channel. The program followed the professors through arduous desert terrain and back to a museum laboratory to identify their finds.
Dr. Wood's research in Ethiopia continues today under the care of his colleague, Dr. Mark Goodwin, professor emeritus at the University of California Museum of Paleontology.
From 1978-1987, Dr. Wood led student field researchers and fellow faculty members on six summer expeditions to the San Juan Basin in northwestern New Mexico to search for Paleocene fossils. The group rented passenger vans and camped as they traveled. On one trip they were accompanied by two Dominican priests, Rev. Thomas L. Fallon, O.P. '41 & '61Hon. and Rev. Charles V. Reichart, O.P. '32 & '58Hon.
During the 1981-82 academic year, Dr. Wood was granted a leave of absence from the College to participate in a University of Maryland program teaching biology and geology on U.S. military bases in Korea and Japan. While in Korea, he met and married his wife, Sung He Lee Wood.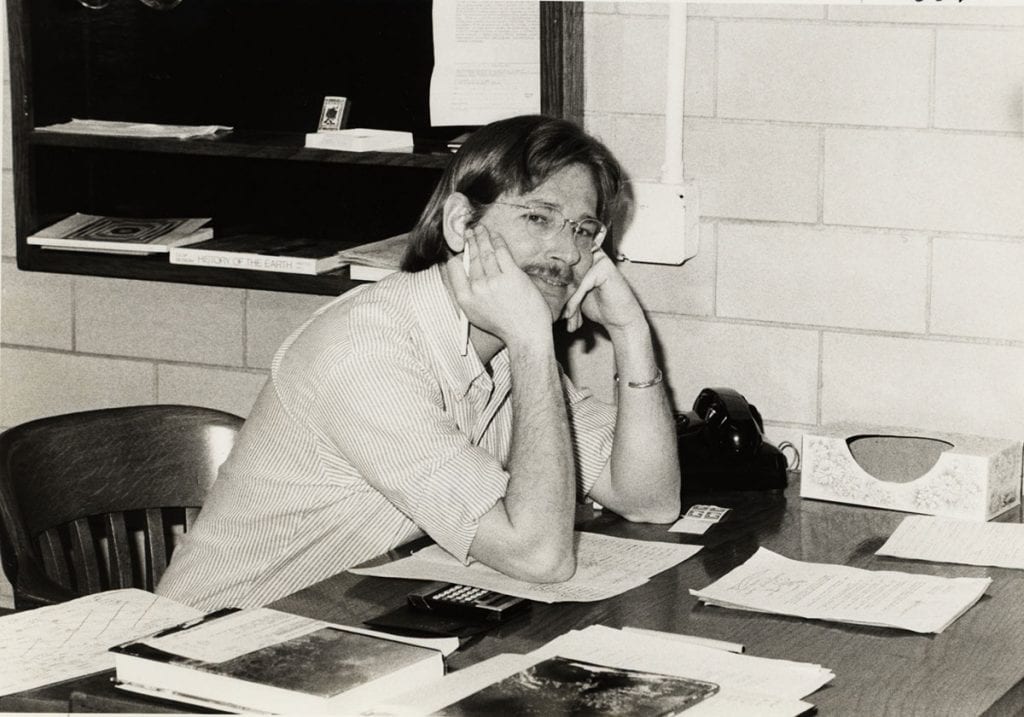 Dr. Wood's search for dinosaur-age mammals led to collaborative research between PC and Jilin University in Changchun, northeastern China. Colleagues from Jilin visited PC in 2002, and during the following summer, Dr. Wood visited Jilin with three PC students. He spent a sabbatical semester at Jilin in the fall of 2003 and was appointed honorary guest professor. In 2007, Dr. Wood attended a three-week intensive language course at Jilin with Rev. Mark Nowel, O.P., dean of undergraduate and graduate studies, five PC students, and two students from the University of Richmond, including Dr. Wood's daughter. Their studies were followed by a tour of Shanghai, Nanjing, and Beijing.
Through Operation Wallacea, a conservation research organization based in England, Dr. Wood served as senior mammal specialist in Cusuco National Park in Honduras for seven weeks in 2008. He was asked to determine whether there was a new, undescribed species of mouse in the park. He collected skeletal remains and samples that were brought to PC so their DNA could be extracted and tested by Dr. Elisabeth Arévalo, associate professor of biology, and eight biology students.
"We found no evidence from our samples to support a new species, but all of us learned many new things," Dr. Wood wrote. "In summer of 2009, two of the students and I returned to Honduras for three weeks of follow-up work. We were caught up briefly in a small-scale revolution that took place at the end of our stay, but happily we suffered no ill effects."
One of Dr. Wood's lasting contributions to PC's campus is the Dawn Redwood, a kind of sequoia, now part of the bioswale near the Science Complex. Dr. Wood encountered the Dawn Redwood through specimens at the Arnold Arboretum in Boston, where the tree was grown for the first time in the United States.
Dr. Wood was born in Washington, D.C., raised in Norfolk and Virginia Beach, and left home for college at age 16.
"His mentorship of students, truly his legacy, came from a deep sense of compassion and sensitivity related to his own struggle," said his daughter, Virginia Lee Wood.
Dr. Charles R. Toth, chair of the biology department, said Dr. Wood's passion for working with undergraduates made him an enjoyable colleague.
"Whether it was in a freshmen biology lab, or in a forest in Honduras, or a fossil site in China, C.B. always put the students first and foremost for their training and experiences," Toth said. "C.B. was a prominent supporter of the natural sciences and interdisciplinary programs at the College as well. Our new environmental biology major is a legacy to his efforts in supporting these programs."
In his retirement, Dr. Wood resided in Wake, Va. He is survived by his wife, daughter, and two additional children, William Virgil Wood and Violet Bayland Wood. The funeral was private.