July 24, 2020
Dr. Hugh F. Lena III, PC's first provost, steps down after 16 years
By Chris Machado
Dr. Hugh F. Lena III, Providence College's only provost in its more than 100-year history, stepped away from his duties at the end of the 2019-20 academic year. His 16 years of service as the College's chief academic officer — vice president for academic affairs and then provost and senior vice president — was the second-longest tenure in PC's history behind only Rev. Paul van K. Thomson (17 years).
Under his leadership, Lena balanced transformational changes to the educational experience with an unwavering fidelity to the College's heritage as a Catholic and Dominican liberal arts institution. He served the College as an administrator and faculty member for 46 years.
"Hugh's service to Providence College has been exemplary in every way, and the list of his achievements and accomplishments is lengthy. We owe him a tremendous amount of gratitude for all that he has done to advance the mission and the academic reputation of the College," said Rev. Brian J. Shanley, O.P. '80, who served as PC president for 15 years, until July 1, 2020.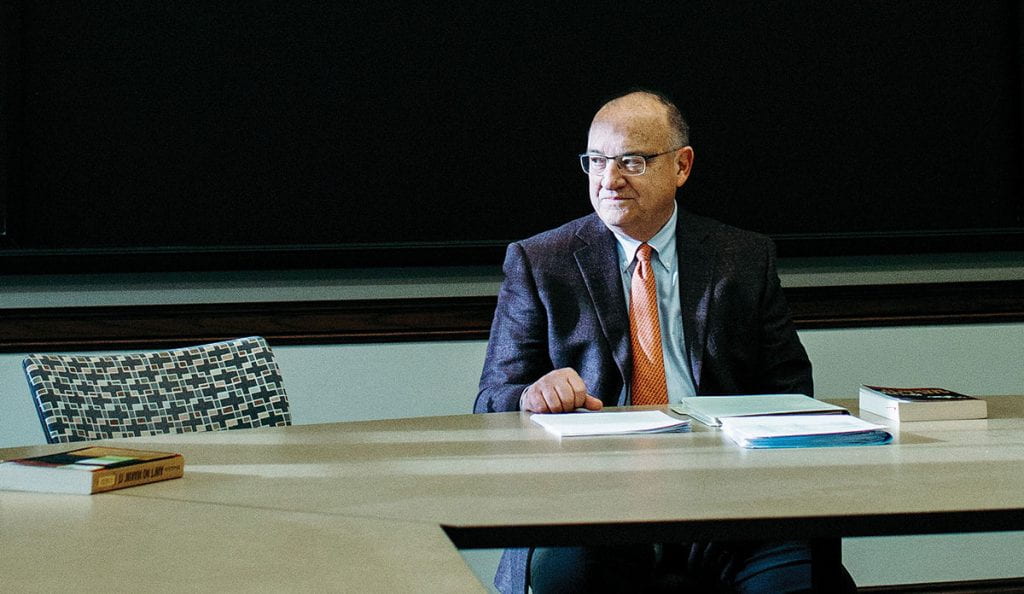 Since he was appointed to lead academic administration, Lena oversaw substantial turnover of the faculty (more than 60% were hired during his time), championed the process that linked faculty tenure with promotion, and
introduced a faculty post-tenure review system. Additionally, he shepherded the introduction of a revamped core curriculum and a modified Development of Western Civilization Program that now includes a fourth-semester colloquium.
Lena also supported the introduction of new academic programs on the undergraduate and graduate levels and in the School of Continuing Education.
Lena came to the College in 1974 when he was hired as an assistant professor of sociology. Since 1993, he has held the rank of professor. Even as provost, he continued to teach semi-regularly, including a recent course in the Liberal Arts Honors Program. In addition to teaching a variety of sociology courses, he taught in the MBA Program and in the Department of Public and Community Service Studies.
Dr. Sean F. Reid, dean of the School of Business at Ithaca College, was named to replace Lena.