November 27, 2023
Ernie D on basketball, friendship, and his memoir about both
Legendary point guard Ernie DiGregorio '73 had the ball in his hands when Providence College basketball ascended to national prominence in the early 1970s. Led by Coach Dave Gavitt '89Hon., the Friars of Ernie D, Marvin Barnes '74, and Kevin Stacom '74 (all of whom had NBA careers) dominated New England basketball and made the 1973 NCAA Final Four. Home games moved from the small on-campus gym to the downtown arena then known as the Providence Civic Center, and a passion that continues to this day was ignited in the fan base.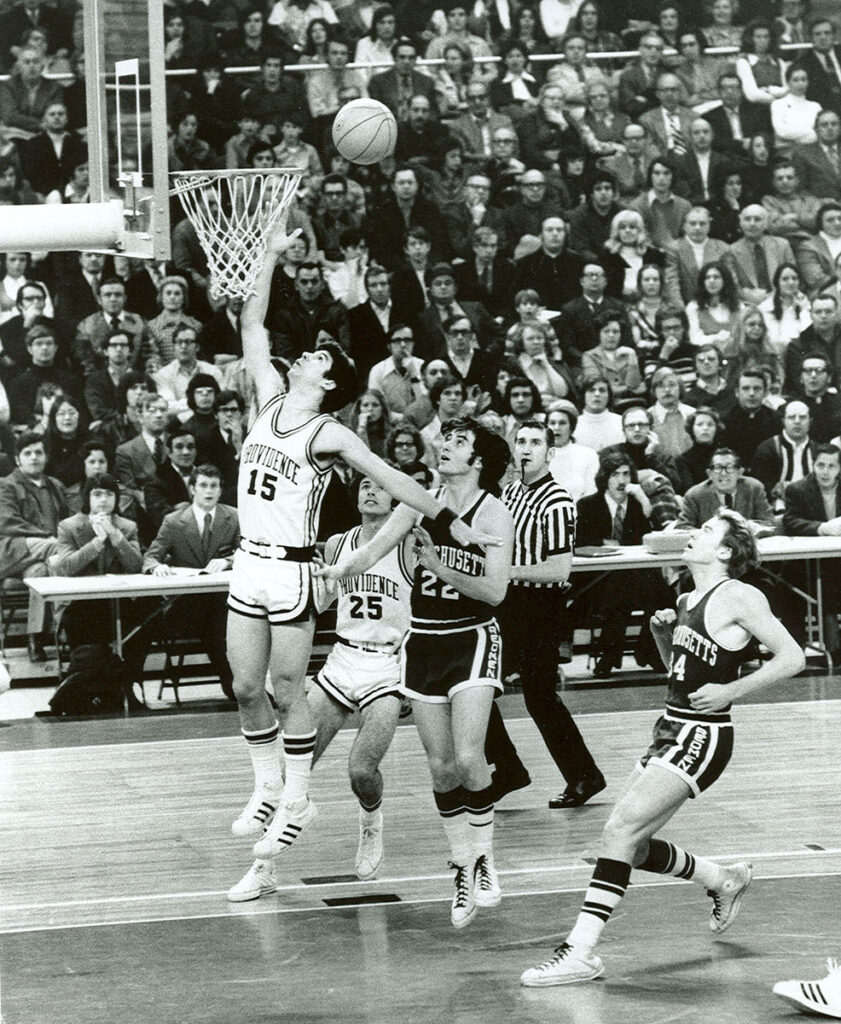 As a professional player, Ernie D earned NBA Rookie of the Year honors in 1974, playing alongside — and against — all the legends of that era, including Kareem Abdul-Jabbar, Pete Maravich, Julius Erving, Bob McAdoo, John Havlicek, and many more. He stood alongside his friend and teammate Marvin Barnes as their Friar uniform numbers were raised to the rafters in 2007. And he maintains close ties to the Friar program of Coach Kim English, often seen at the Ruane Friar Development Center attending practices and interacting with players and coaches. He rarely misses a home game.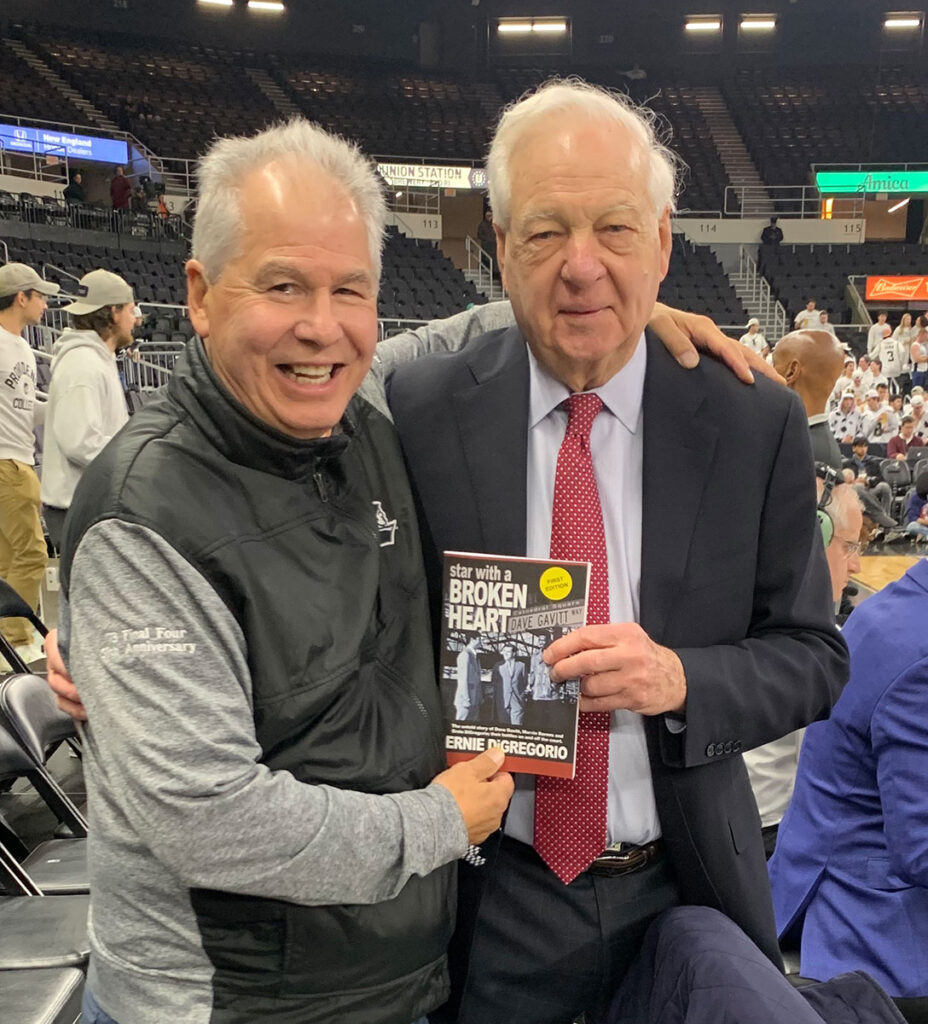 In this interview with Joe Carr '83, senior associate vice president for marketing and communications at PC, Ernie D discusses Star with a Broken Heart, the paperback reprint of his 2020 memoir that is now available for purchase. The stories from that book come to life in his own words during this conversation, with a focus on the book's primary theme — the relationship among DiGregorio, Barnes, and Coach Gavitt. As the surviving member of that group, DiGregorio pays heartfelt tribute to Barnes and Gavitt and shares perspectives on teammates and how they become lifelong friends.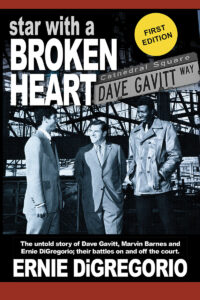 To facilitate book sales and distribution, DiGregorio has entered a marketing partnership with the college and Barnes and Noble Book Sellers. Books are available online and at the retail store in Slavin Center. Online orders placed by December 18 can be filled in time for Christmas.
DiGregorio will also participate in book signings at the Amica Mutual Pavilion in Providence before and during Friar home games on Sunday, December 10 (vs. Brown) and Saturday, December 16 (vs. Sacred Heart), and at the campus bookstore on Friday, December 1, from 11:30 a.m. to 1:30 p.m.
Proceeds from book sales after expenses will provide financial support to PC students from Rhode Island with a preference for those from Providence or North Providence.
If you are interested in similar content, check out this April podcast interview with another Friar basketball legend, Lenny Wilkens '60, '80Hon.
Hear Ernie D on the PC Podcast
More Friartown news
More Providence College news