March 22, 2022
Even after death, Fay Rozovsky, J.D. '73, '08Hon. gave to Providence College
By Vicki-Ann Downing
Fay A. Rozovsky, J.D. '73, '08Hon. was among the first women to attend Providence College, arriving in September 1971 as a junior transfer student from Hofstra University.
Her gratitude for her educational experience was demonstrated throughout her lifetime. She served as vice president and president of PC's National Alumni Association from 2009-2012. She supported numerous college initiatives, including the Jewish Catholic Theological Exchange. Her sons — Joshua Rozovsky '06SCE and Rabbi Aaron Rozovsky '08 — are alumni.
With a law degree from Boston College and a master's degree in public health from Harvard University, Mrs. Rozovsky was an expert on informed consent, the principle in medical ethics that patients should have sufficient information before making decisions about their medical care. Her numerous books and articles on the subject have been cited in Supreme Court decisions in the United States and Canada.
Mrs. Rozovsky died on March 4, 2020, but her impact on PC continues. Because she left a charitable bequest to PC as part of her estate, the college received more than $300,000 to be distributed equally among three scholarship funds — the Fay A. Rozovsky Scholarship Fund and the Ann M. Frank Scholarship Fund, which were established by her parents, the Father John Peterson, O.P. Scholarship Fund, and the Theological Exchange.
"She loved her adopted Friar family the way she did our own, by giving of herself," said her sister, Ann Frank Goldstein, Psy.D. '75, who was a member of the college's first four-year class to include women.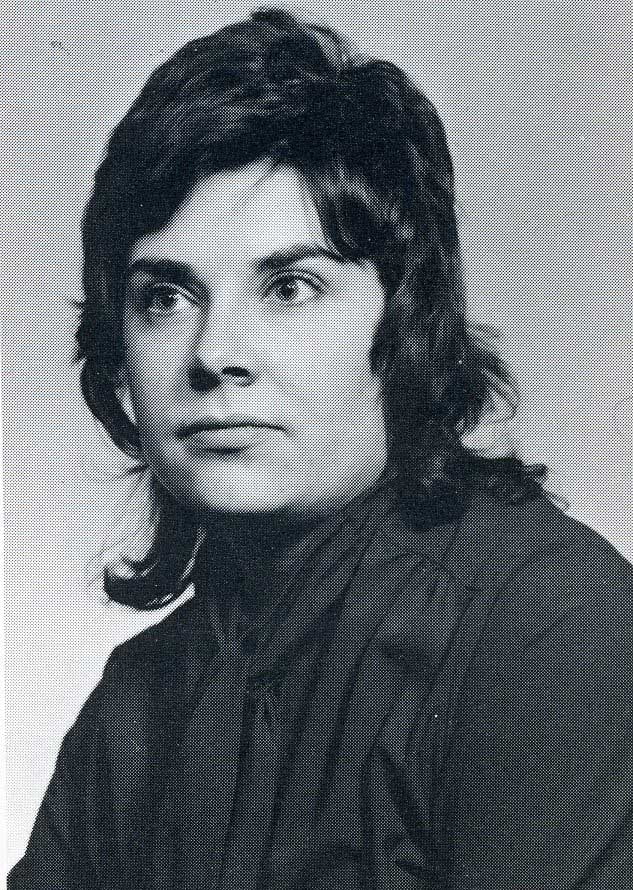 Her academic accomplishments and career success are all the more notable because Mrs. Rozovksy had dyslexia. According to Goldstein, she saw the written page backward and upside down. It was detected by her preschool teachers when she was a child in Cranston, R.I., and her parents, who never attended college, advocated to help her manage it.
Because her handwriting was illegible, they sent her to typing classes on Saturday mornings. They purchased a "portable" tape recorder — Goldstein said it was a 30-pound reel-to-reel machine — so that after school, she could recite and record what she had learned that day. Eventually they won a battle with the school department to allow her to tape record her classes and type her notes later.
"She worked really hard and she was obviously very bright," Goldstein said. "She was labeled an overachiever because she did not perform well on standardized tests."
Mrs. Rozovsky's dream was to attend Pembroke College, the women's college of Brown University. Her mother accompanied her to an interview with the dean of admissions. It did not go as Mrs. Rozovsky hoped. Looking at the discrepancy between Mrs. Rozovsky's excellent grades at a public high school and her low standardized test scores, the dean said Mrs. Rozovsky had set her sights too high and recommended secretarial school.
"She was devastated," Goldstein said. Mrs. Rozovsky enrolled at Hofstra instead.
When PC announced that it would admit women as undergraduates in 1971, Mrs. Rozovsky knew she wanted to be a Friar. Goldstein remembers the family "glued to the television" in 1961 as Vinnie Ernst '63 led the Friars to their first NIT Championship in Madison Square Garden. Like other Rhode Islanders, the family caught Friar fever that day, and PC would always be their team.
Her father brought Mrs. Rozovsky to an interview with PC's president, Rev. Thomas Peterson, O.P. '51, '85Hon.
"Father Peterson saw who she really was," Goldstein said. "He told her she would be his guinea pig, and she was the prototype for the first class of women, truly."
Because she was a political science major, Father Peterson brought his new recruit to meet professor Zygmunt Friedemann, Ph.D. Dr. Friedemann looked at Mrs. Rozovsky and said, "What's a nice Jewish girl like you doing in a place like this?"
"Her love affair with Providence College began then and there," Goldstein said.
Mrs. Rozovsky graduated summa cum laude from PC, ranking 5th in a class of 452.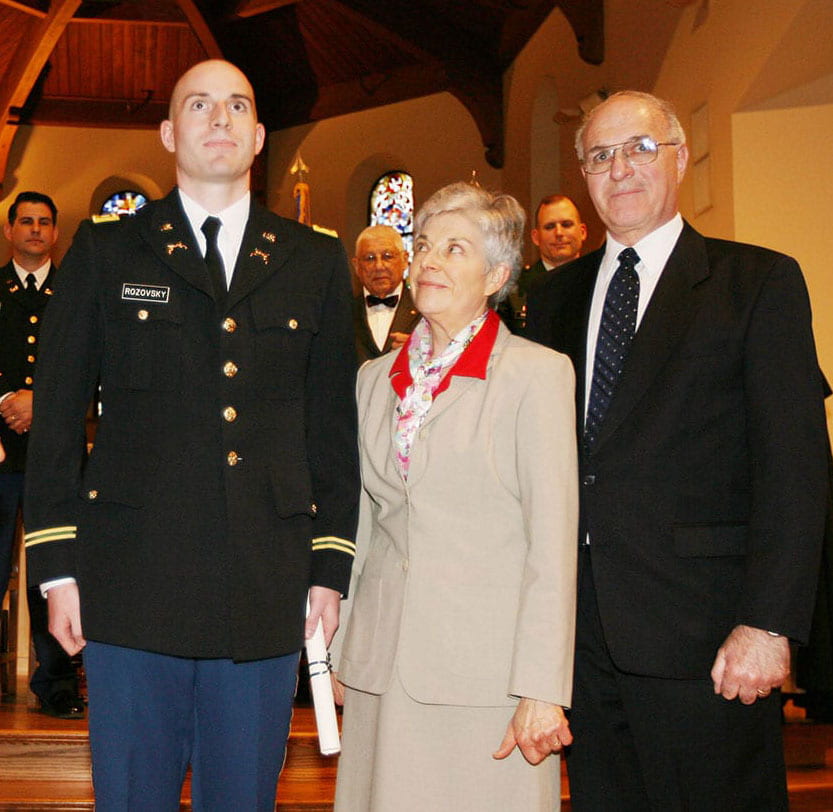 Goldstein followed her to PC, enrolling in September 1972 as a transfer student from the University of Maine. Like her sister, Goldstein was a commuter. She became the first woman editor of The Cowl. She went on to journalism school at the University of Missouri and a journalism career in Florida. She earned a doctor of psychology degree in clinical psychology from Nova University and has had a solo practice in Rhode Island for 30 years.
In appreciation for the education given their daughters, Maurice and Beatrice Frank established scholarships in their names at PC. Both sisters donated to the funds after graduation. Philanthropy was a family tradition, Goldstein said, though her parents preferred to give anonymously.
Mrs. Rozovsky met her husband, Lorne Rozovsky, a lawyer and native of Canada whose writing on health law she admired, at a professional conference in Florida. After their marriage in December 1979, they founded consulting firms in the United States and Canada to advise health care professionals on patient safety and consent issues.
The Rozovskys continued to support PC as well, giving to the Jewish Catholic Theological Exchange, established in 2007 to continue PC's tradition as a college that welcomed Jewish students and encouraged interreligious dialogue. Her bequest to the Father John Peterson, O.P. Scholarship Fund acknowledged her friendship with Father Thomas Peterson's brother, who also became a family friend.
Mrs. Rozovsky served the college as a member of the Health Policy and Management Advisory Council from 2010-2014, advising professors on how to grow the program. She taught at Dalhousie University and Mount St. Vincent University in Halifax, Nova Scotia, as well as at William & Mary Law School and the Medical College of Virginia at Virginia Commonwealth University. In 2008, PC recognized her achievements by awarding her an honorary doctor of public health degree.
The Rozovskys were married nearly 35 years before Mr. Rozovsky's death from pancreatic cancer in 2013.
In a eulogy she was unable to present because of COVID-19 restrictions, Goldstein described her sister's loyalty and ferocious determination.
"Intense, laser-focused, a sleepless dynamo, formidably stubborn, fiercely loyal, champion of doing things the 'right' way, her way, which meant if there was an easy way to get something done, she'd choose the hard way, every time," Goldstein wrote. "With great affection and admiration, my husband called her 'the raging Rozovsky.' Fay thrived on adversity. Instead of backing down, she built up backbone. Her lifelong motto: 'Every knock is a boost.'"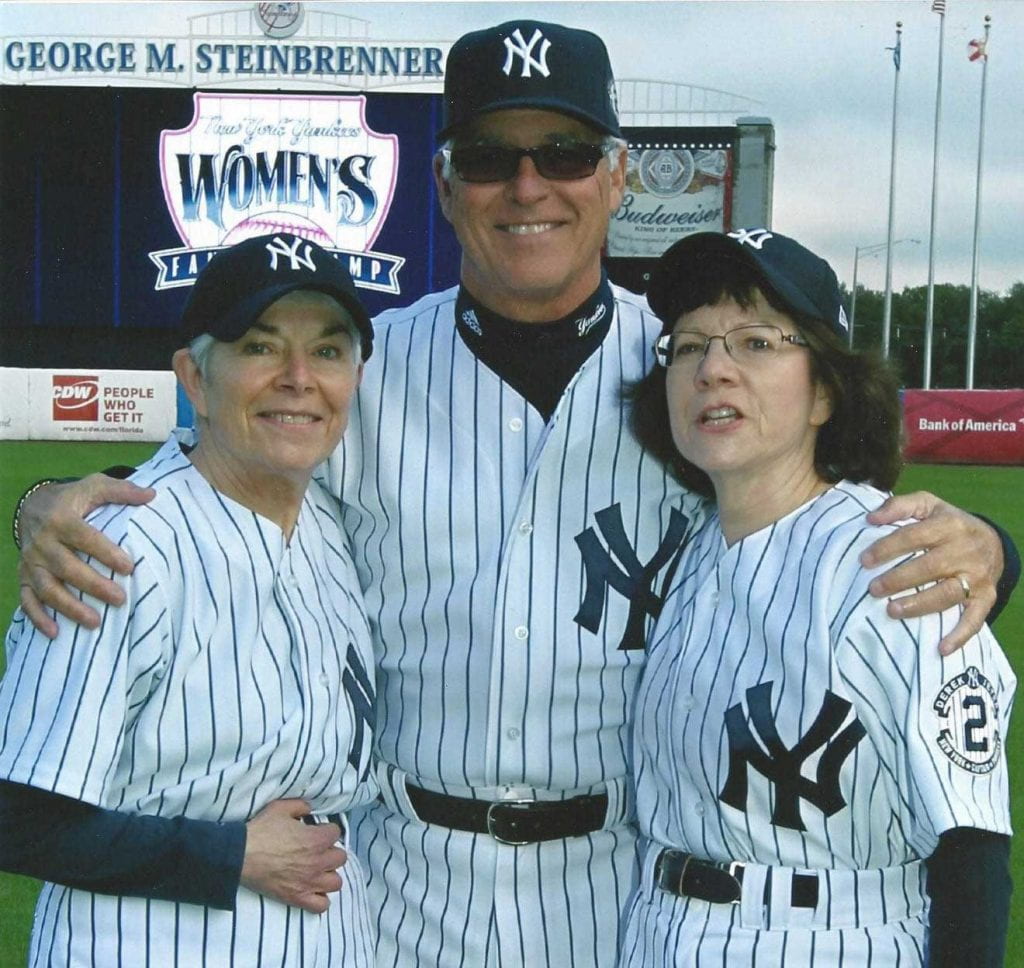 Mrs. Rozovsky's loyalty extended to the New York Yankees. She became a fan as a child after watching on TV as Don Larsen pitched a perfect game against the Brooklyn Dodgers in the 1956 World Series. In 2015, she convinced Goldstein to join her at the New York Yankees Mini-Fantasy Baseball Camp for Women in Tampa, Fla. She came home with a Yankees uniform and a baseball card that recorded her .250 batting average.
"Two 60-something-year-olds suited up in full gear, playing hardball at Steinbrenner Field with the likes of Jorge Posada, Mariano Rivera, and Bucky Dent," Goldstein said.
Mrs. Rozovsky was diagnosed with bile duct cancer in 2017. Once, when she was hospitalized for treatment, her best friend and Goldstein brainstormed an idea to cheer her, and Mrs. Rozovsky was surprised by a telephone call from Brian Cashman, Yankees general manager.
Mrs. Rozovsky moved from Williamsburg, Va., to Houston to be treated at MD Anderson Cancer Center. She never forgot her responsibility as a patient advocate, even while undergoing treatment, her sister said.
"When she was admitted for a month-long stay, she tutored her caregivers to practice what she preached," Goldstein said. "From the patient's perspective, she identified risks and coached hospital administrators on how to eliminate them. She kept her medical team going with pep talks on how they could use knowledge gained from treatment of her rare bile duct cancer to save other lives."
more about planned giving
Documentary featuring Fay Rozovsky
More Providence College news
Celebrating 50 Years of Women