August 05, 2021
Faculty colleagues, former students remember English professor Dr. John Hennedy
By Vicki-Ann Downing
In the days before Dr. John F. Hennedy died, former colleagues and students traveled to his home in Warwick, R.I., to say goodbye to the English professor who taught at Providence College for more than 50 years.
Gary Waugh '73 of Litchfield, Conn., took time from his vacation on Cape Cod to see Dr. Hennedy one last time. As a student-athlete on the track team, Waugh took three courses with Dr. Hennedy, including an independent study on satire. The experience inspired him to earn a graduate degree, become a high school English teacher, and maintain a lifelong friendship with his former professor.
"John meant a tremendous amount to me," Waugh said. "It was important to me to be able to thank him for all that he did for me, to tell him that I loved him, and to be a representative of so many students who felt the same way. I told John that I met one of my former students who is a teacher now and is using my notes on Macbeth with her own students. I told John, 'Those are your notes. The good word is being spread because I learned from the best.'"
Dr. Hennedy, 85, died at his home on July 14, 2021, following a brief illness. He began his career at PC in 1965 as an assistant professor, became associate professor in 1968, and was promoted to full professor in 1990. He served as English department chair and as a member of the Faculty Senate. The Class of 1971 yearbook, Veritas, was dedicated to him. When he retired in 2003, he was awarded emeritus status and continued to teach in the Liberal Arts Honors Program until 2016.
"My father was grateful to spend the entirety of his career at such a special place as Providence College," said his daughter, Kate (Hennedy) Kennedy '92, who just completed a two-year term as president of PC's National Alumni Association. "He expressed this gratitude through his unwavering commitment to undergraduate teaching and advising. He spoke with the most pride about those students who stumbled early in their academic careers but with recognition and support reached their full potential."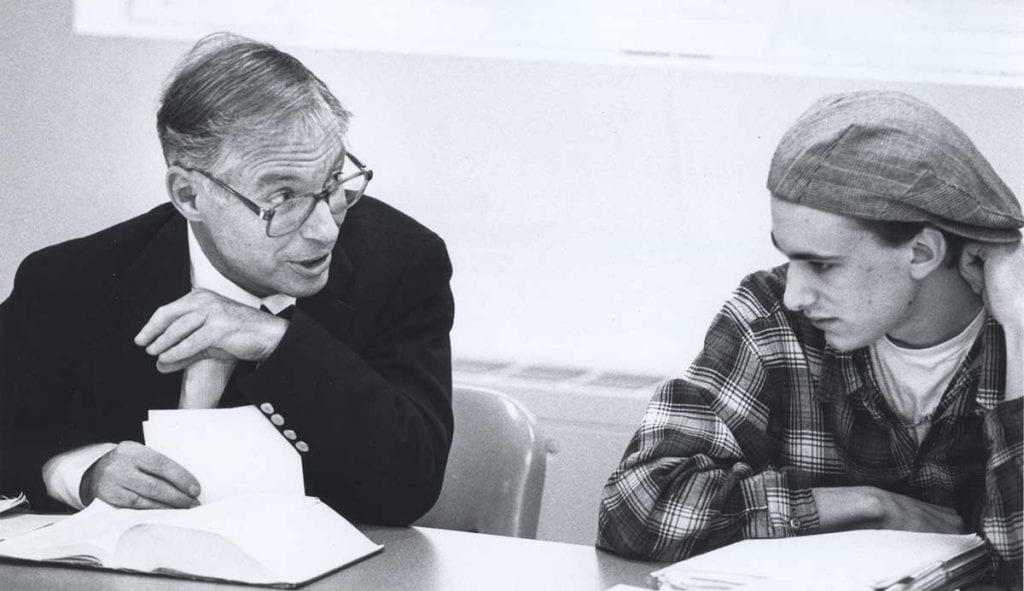 Kate was not the only Hennedy who attended PC. Her siblings, Patrick Hennedy '88 and Jane Hennedy '89, are alumni. Dr. Hennedy's wife, Dr. Marie Hennedy, earned a doctorate from the University of Rhode Island the same year Kate graduated, and she taught English at PC for 23 years as a member of the adjunct faculty. Dr. Hennedy also was the father of John Hennedy and Peggy Hennedy. He was the grandfather of 15.
"His relationship with his family was impressive," said Dr. Richard Grace '62, '17Hon., emeritus professor of history and a longtime friend. "He was really a family man. He loved doing things with his kids when they were little and when they were adults."
At Dr. Hennedy's funeral on July 19 at St. Luke Episcopal Church in East Greenwich, the celebrant was the assistant rector, Rev. Tanya Watt. Marie Hennedy read John Donne's farewell address to his wife, "A Valediction Forbidding Mourning."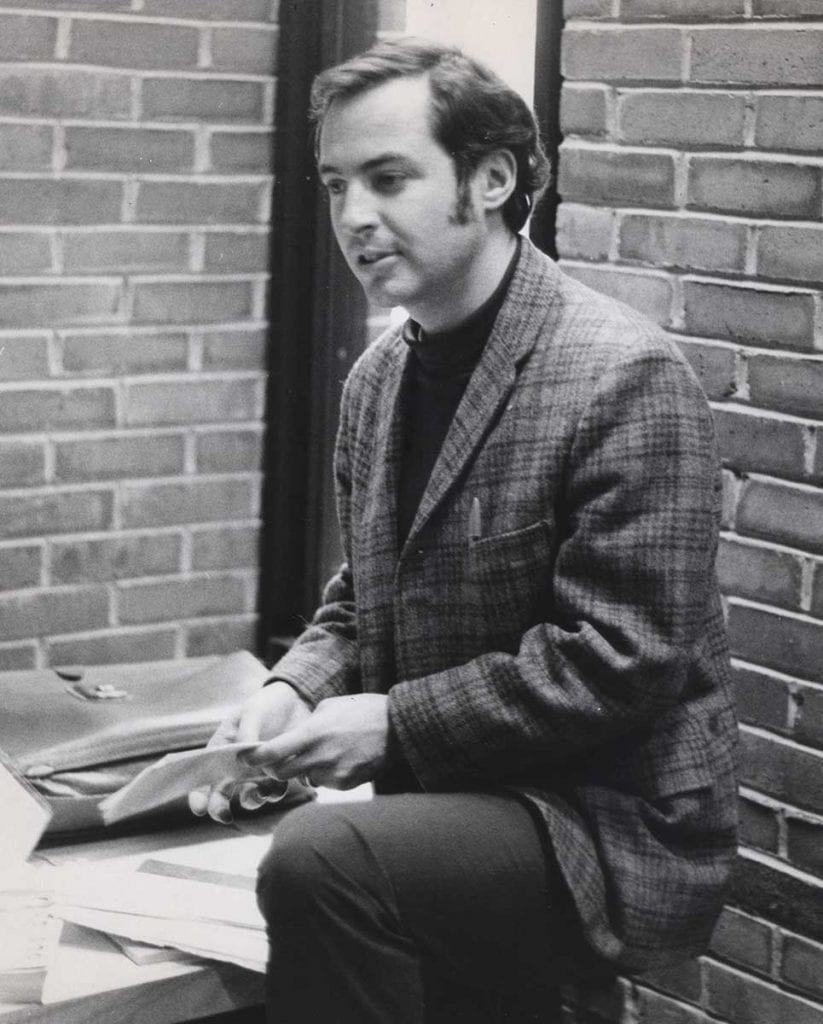 Among the many attending was Dr. Patrick Reid, emeritus professor of theology, who taught his first course at PC with Dr. Hennedy in the college's signature Development of Western Civilization Program.
"He was my big brother," Reid said. "He taught me to teach in an interdisciplinary way. It was very helpful to me. I remember I did a lecture on Exodus, and he told me afterward that it was very good, but that I needed to remember to relate Exodus to the Greek works the students were reading, the Odyssey and the Iliad. I was a theology guy. His love of literature made me fall in love with literature. I eventually wrote a book on Aeneas and Moses."
Dr. Hennedy was a fierce competitor who played tennis regularly with Kate up until a month before he died. Dr. Charles Duffy, emeritus professor of English and Dr. Hennedy's best friend, introduced him to tennis when they were new professors at PC. At the time, Dr. Hennedy also played handball and racquetball on the courts in Alumni Hall.
Duffy and Dr. Hennedy played in an indoor senior doubles league in East Providence until the pandemic. Outdoors, he preferred Roger Williams Park in Providence or East Greenwich High School.
"It was almost a Jekyll and Hyde situation, the mild-mannered professor who became a tiger on the court," Duffy said. "He didn't have much of an offense, but his defense was legendary. In tennis we would call him a retriever. He always got the ball back. He played with great determination."
His ability to win athletic contests was surprising because Dr. Hennedy was not an imposing figure. At Archbishop Williams High School in Braintree, Mass., he captained the basketball and baseball teams and was named high school scholar-athlete of the year by The Boston Globe. He earned a bachelor's degree from the University of Notre Dame, served in non-combat positions in the U.S. Marine Corps, and was awarded a master's degree from Boston University and a Ph.D. from the University of Illinois at Urbana-Champaign.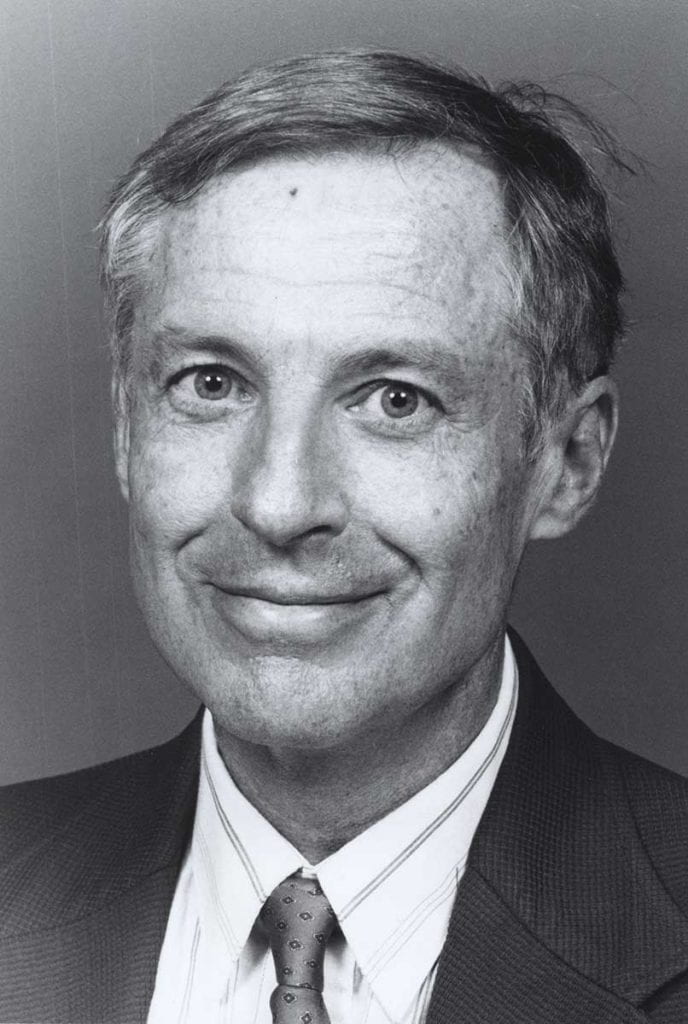 Duffy, Grace, and Dr. Hennedy all arrived at PC to teach in 1965, a time of great optimism. PC had a new president, Rev. Paul Haas, O.P., and a new academic vice president from the English department, Paul van K. Thomson. The reforms of Vatican II, which promised a greater role for the laity in the Catholic Church, were beginning. In a few years PC would establish a Faculty Senate, become co-educational, and embrace interdisciplinary teaching through the Development of Western Civilization Program.
"Things were looking up," Duffy said. "It was an exciting time to be on campus."
The causes of the Sixties were important to Dr. Hennedy. He opposed the escalating war in Vietnam and supported the Civil Rights efforts of Rev. Dr. Martin Luther King Jr. When Dr. King was assassinated, Dr. Hennedy was among the faculty members who worked to get the college to establish a scholarship program for Black students. He then worked closely with partners at the college, including Dr. Wanda Ingram '75 and Jacqueline MacKay, to ensure the students' success.
Jane Lunin Perel '15Hon., emerita professor of English, remembers the support she received from Dr. Hennedy when she arrived at PC in 1971 at age 25 as one of the first women hired to teach at the college. When she visited him for the last time, they discussed the poem she read during her first interview with the English department, Robert Lowell's "Skunk Hour."
"He was as brilliant as ever in discussing the symbolism. It was so incredible," Lunin Perel said. "John was exactly 10 years older than I am, we were both Geminis, and we thought similarly on so many subjects. I had no experience with the campus culture and politics when I was hired, and John helped me navigate. I went forward knowing that he was genuinely interested in the ideas that I was interested in. He was totally kind-hearted. He was as wild over students as I was — their energy was such a miracle to us."
Waugh's brother was serving in Vietnam at the time Dr. Hennedy, a Marine veteran, was speaking at anti-war rallies. Ever a role model, Dr. Hennedy "understood that you could love the soldiers and still not support the war effort," Waugh said.
"When he was committed to an idea or a cause, he was pretty intensely committed to it, but he wasn't a fiery person, so he was very steady," Grace said. "I can recall him making strong statements but never being angry at people."
In a reflection that Grace wrote and sent to Dr. Hennedy before he died, he used the word "integrity" to describe his friend.
"He was honest about everything," Reid said. "He was never deceptive. You knew how he felt. He loved Socrates. 'Know thyself.'"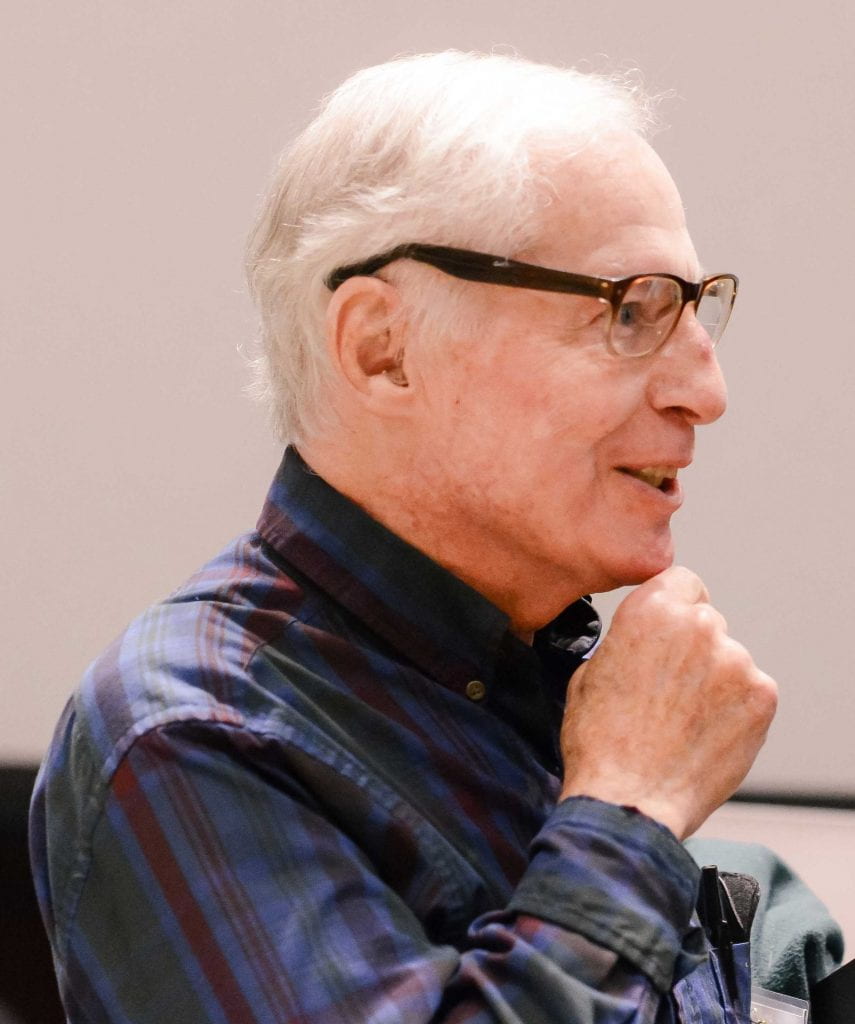 The Hennedys welcomed faculty colleagues and students to their big Victorian home on "The Hill" in East Greenwich. Theatre lovers, they invited students to accompany them on road trips to see plays in Rhode Island and Connecticut.
"Five or six of us would be going, and someone had to volunteer to stay behind to babysit the kids," Waugh said. "I remember that one time one of them camped out on the top of the refrigerator and it was hard to get him down."
Dr. Hennedy also attended events on campus. He was present to see Waugh's son, Peter Waugh '05, perform in Brigadoon at the new Smith Center for the Arts.
"When you teach, you have to love the kids, love the material, and have high energy," Waugh said. "You have to know the material well and be passionate about it. John's love of literature and drama was infectious; as a student you wanted to engage and participate. I took a bunch of education courses to get certified to teach, but technically I learned to teach by watching John and his colleagues in the English department."
He was not an easy professor, Duffy said. He was known for having students rewrite papers — especially when he knew they were capable of doing better.
"He worked on all of us to do the kind of writing you needed to do in college," Waugh said. "He would have this classic method. The first part of your commentary would be all the positives. After about five lines would come the 'but' — here are suggestions on things you could do differently. He was an inspiration. All the cohort of friends that I traveled with graduated with honors, and I'm not sure we were honor students when we arrived. It was the teachers who inspired us, especially John."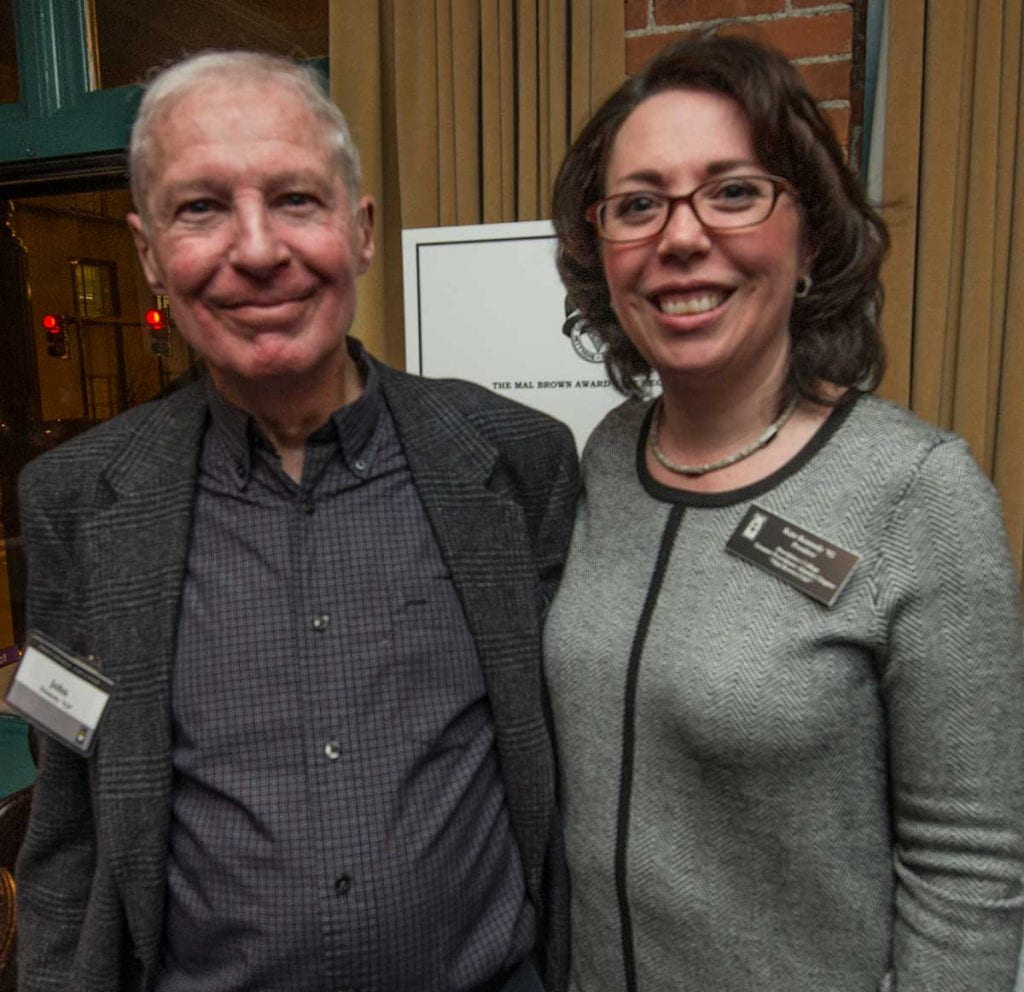 He was a lover of English to the end.
"The last visit I had with John, we read poems back and forth to one another," Grace said. "The last one he read was Sonnet V, and if you read it, you'll see how appropriate it was."
Those hours, that with gentle work did frame
The lovely gaze where every eye doth dwell,
Will play the tyrants to the very same
And that unfair which fairly doth excel;
For never-resting time leads summer on
To hideous winter, and confounds him there;
Sap checked with frost, and lusty leaves quite gone,
Beauty o'er-snowed and bareness everywhere:
Then were not summer's distillation left,
A liquid prisoner pent in walls of glass,
Beauty's effect with beauty were bereft,
Nor it, nor no remembrance what it was:
But flowers distilled, though they with winter meet,
Leese but their show; their substance still lives sweet.
In lieu of flowers, the family requested donations in Dr. Hennedy's memory be designated to the MLK Scholarship Program at PC.
Obituary for Dr. John Hennedy
More Providence College news
In Memoriam