November 04, 2019
Faith visualized: Catholic and Dominican art showcased at Providence College
By Vicki-Ann Downing
When Harkins Hall was renovated in 2010 and 2011, the responsibility for making it a showcase for the College's Catholic and Dominican identity fell to Rev. Kevin D. Robb, O.P. '71, then the associate vice president for mission and ministry.
Inspired by his favorite early Renaissance artists, Father Robb installed more than 50 framed reproductions of well-known works by the Dominican Fra Angelico and Botticelli in the building's hallways and lobbies. He ordered hand-carved, painted crucifixes for classrooms, offices, and public areas. He included reproductions of the stained-glass windows in St. Dominic Chapel to highlight scenes from the life of Dominic.
"I never had an art appreciation course," said Father Robb, a mathematics major who continues to serve as associate College treasurer. "I made three trips to Italy in the 1980s and fell in love with Renaissance religious art, specifically Fra Angelico, and also Botticelli."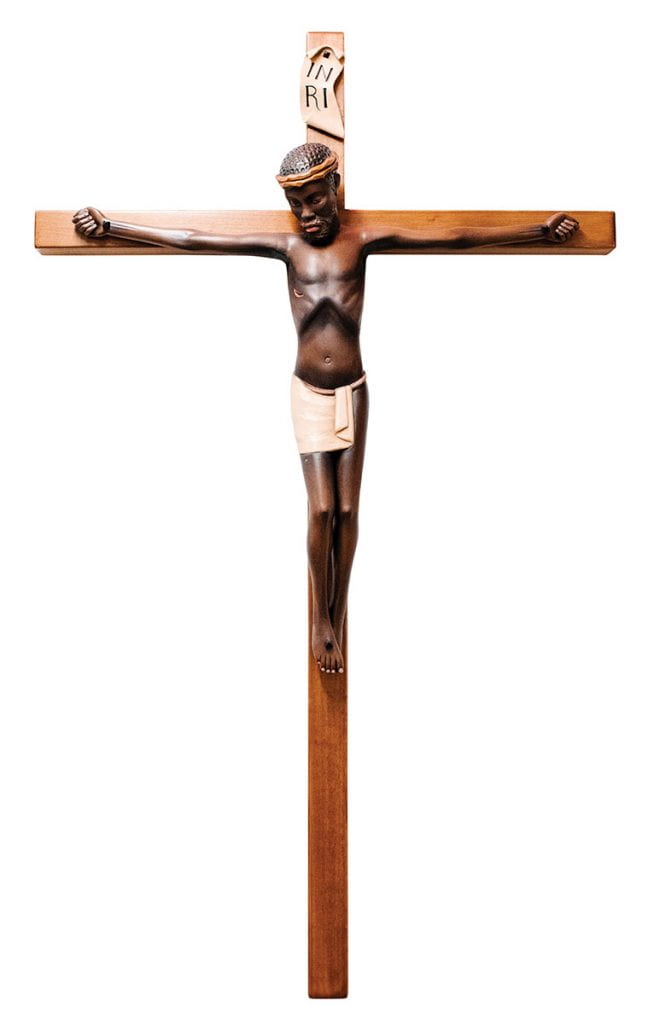 The College's Catholic identity also is represented in new buildings. The Ruane Center for the Humanities, which opened in 2013, contains 27 reproductions of works by Raphael, Caravaggio, Botticelli, and others, along with 40 crucifixes selected by Father Robb. He supervised the installation of stained-glass windows by artist Sylvia Nicolas '01Hon. in the Fiondella Great Room and the creation of the four statues of the cardinal virtues that decorate the center's entrance.
For the new Arthur F. and Patricia Ryan Center for Business Studies, which opened in 2017, Father Robb chose 25 naturally stained crucifixes, including the first at PC featuring a black Jesus. Crucifixes were installed in the Science Complex addition and will be added to renovated classrooms, hallways, and laboratories as they are completed.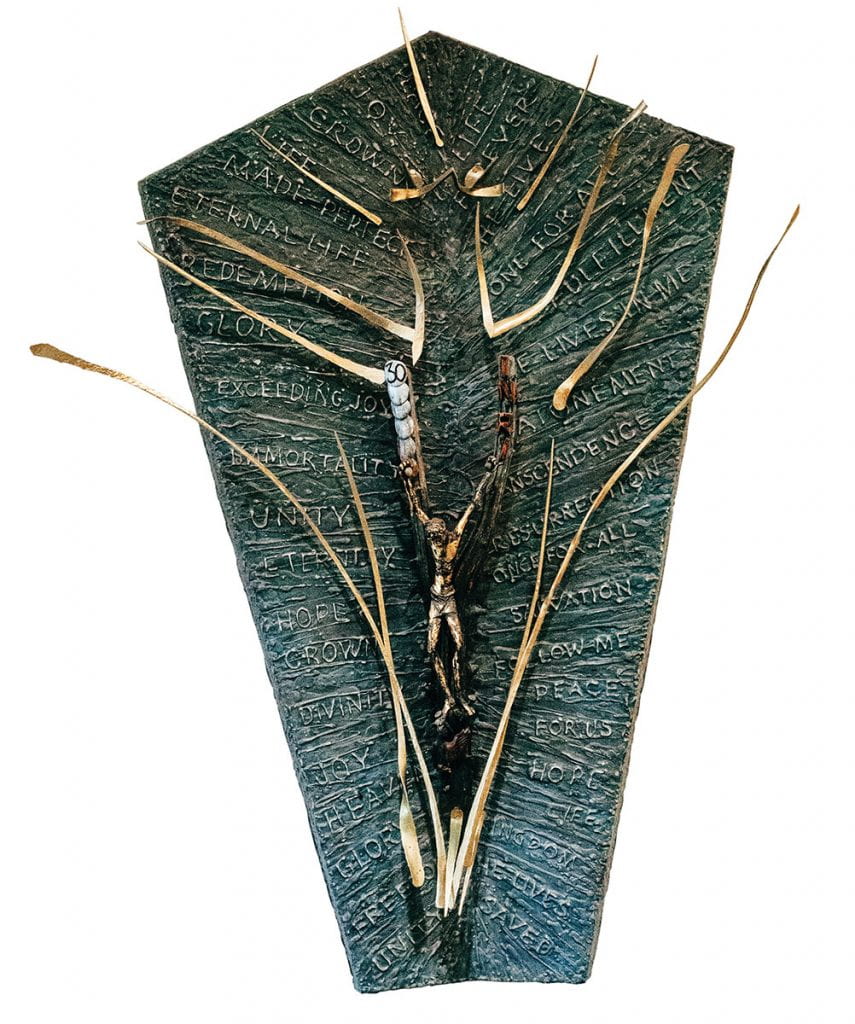 Meanwhile, Rev. Thomas More Garrett, O.P., an associate general counsel at PC, has been named the custodian of the collection of the late Rev. Thomas McGlynn, O.P., whose sculptures of St. Dominic, St. Martin de Porres, and St. John XXIII grace campus. An exhibit of Father McGlynn's works, installed in the Center for Catholic and Dominican Studies by Father Thomas More and Jamilee Lacy, director and curator of PC Galleries, runs through December.
Father McGlynn is famous for his statue of Our Lady of Fatima, which adorns the sanctuary in Portugal. Previously, Rev. Richard A. McAllister, O.P. '56, professor emeritus of art, was in charge of the McGlynn collection.