December 08, 2020
Fellowship helps Kiley Brennan '22 explore the link between obesity and falls in the older population
By Charlotte Smith '20 & '21G
The Hayley Petit Injury and Violence Prevention Fellowship is allowing a Providence College junior the opportunity to develop a research proposal that may lead to significant improvements for the older population in a fascinating area: the link between obesity and the risk of falls.
Kiley Brennan '22 (Enfield, Conn.), a health policy and management major, was awarded the fellowship after working as a health professional outreach intern at the Connecticut Coalition Against Domestic Violence last summer.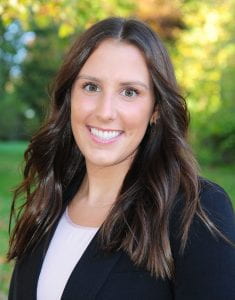 This fellowship is awarded annually by the Petit Family Foundation to undergraduate women with an interest in studying health sciences. The foundation honors the memories of Jennifer Hawke-Petit and her daughters, Hayley and Micheala, who were murdered in their home in Cheshire, Conn., in 2007.
Brennan was encouraged to apply for the fellowship by Karen Jarmoc, CEO of the Connecticut Coalition Against Domestic Violence, who also offered her a strong recommendation.
Brennan's work has allowed her to align closely with members of the Injury Prevention Center, an organization whose mission is to reduce unintentional injury and violence among Connecticut residents.
As part of her fellowship, Brennan is spending eight weeks learning injury prevention strategies in a virtual capacity from experts at the Injury Prevention Center. She attends weekly Zoom meetings where members discuss their research, teach fellows about specific areas, and present findings. Fellows also have the opportunity to sit in on Pediatric Grand Rounds, sessions that offer professionals skills to improve the broad practice of pediatric medicine.
Along with her work with the Injury Prevention Center, Brennan was awarded a $500 stipend as compensation for time spent on proposing an area for research. Specifically, she is looking at the loss of productivity facing an aging population when they suffer falls, and the effect obesity has on the frequency of these falls in residents at "aging in place" facilities.
"Aging in place" generally refers to a facility that can accommodate residents as their need for care increases. Facilities that allow residents to "age in place" eliminate the need for residents to move to another facility as their needs change.
Through her research, Brennan is studying the correlation among aging in place, obesity, and the risk of falls. She narrowed her findings to create two principal questions: "Does the combination of aging in place and obesity increase the risk of falling in older adults?" and "What obesity prevention interventions are there for older adults?"
"We see so much about home modifications for the older population that are intended to prevent falls — external factors, such as installing handrails and having good lighting," Brennan said. "But there is hardly any mention of taking care of your own body in preventing falls."
The obesity rate among the older population is growing, and as the older population increases, the number of falls will increase both as a raw figure and as a percentage of the elderly, Brennan said. By looking at previous studies, she hopes to discover gaps that can be filled by further research. Her premise is that dietary improvements could help prevent falls from occurring in the first place.
Brennan will present her research proposal and findings to the Injury Prevention Center staff, including areas that would benefit from additional research.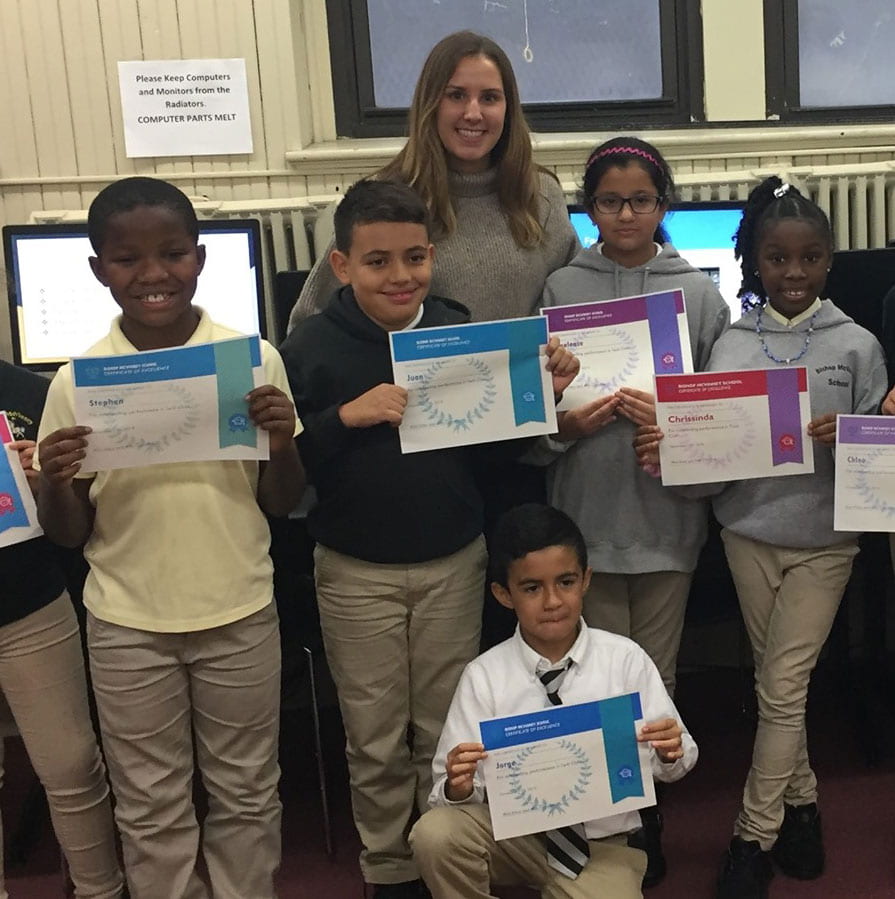 Brennan was inspired in part by her PC courses, specifically, The Global Food System and Aging and Health. Learning about global obesity and the common obstacles faced by aging populations led her to combine her research focus.
She was guided through her fellowship by Dr. Candidus Nwakasi, assistant professor of health policy and management.
"Speaking with Dr. Nwakasi, who is well versed in the subject of aging, allowed me to gather more input on how to enhance my research and presentation to the highest degree possible," Brennan said.
Nwakasi helped Brennan see connections among health issues and think about how to provide solutions to them.
"Kiley was able to successfully use the knowledge she gained from her Aging and Health course to inform her research," Nwakasi said. "Her critical reasoning and attitude to work will be an asset for researchers who solve real-life health problems."
Brennan hopes to one day work in a hospital or similar health-care setting within research, administration, or human resources.
"Within the public health field, there are so many opportunities to directly impact people's lives," she said. "This fellowship has taught me that your work should have meaning and that you should be able to take your job beyond the scope it is given and make an impact personally and in the extended community. I hope to eventually be able to collaborate with others who have the same passion of improving the lives of others as I do."
While interacting with doctors and others in public health is challenging and even intimidating at times, Brennan said her experiences at the College have allowed her to carry herself with confidence while pursuing a field in which she has genuine passion.
Whatever her career path, Brennan has benefited greatly from her student experience.
"My mentors at PC have displayed that having an open mind is key when exploring various paths," she said. "I am utilizing not only what I am studying but also other skills, such as public speaking, conducting literature reviews, and creating presentations that I have learned in my time at PC."