November 21, 2017
Gifts for the Ultimate Providence College Holiday
So, we're officially in crunch time for the holiday season, and you're still stuck for a few people on your Christmas shopping list.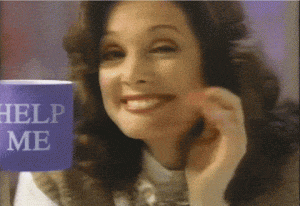 Never fear! We've got your gift guide for all things Providence College.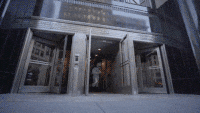 And if they're not Friar alums or fans? Oh well! You love PC so much it's like it doesn't even matter.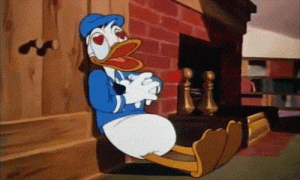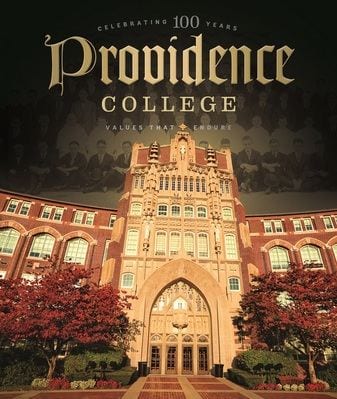 1. PC Centennial Book
This newly released treasure is the story of Providence College, from its 1917 founding to the present day, brought to life through photos, stories, and historical images. Pick up yours for $49.99 at prov.ly/pc100book. Just be sure to order your book by Monday, Dec. 18, so it arrives in time for Christmas! 
---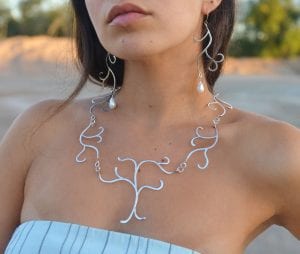 2. Sustainable Jewelry by Dora Szekely '10
You know you want some jewelry to accompany that shiny class ring. Alum Dora O. Szekely '10 uses fair trade silver and gold to design and handcraft beautiful jewelry.
You can pick up her unique pieces at www.livandlov.com.
---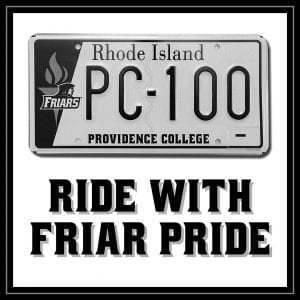 3. Official Providence College License plate
Reserve a PC Plate if you're a Rhode Island motorist! While the plates won't be ordered until 900 pre-paid orders are received (so far 270 have been reserved!), these plates are a great way to share some black-and-white spirit with the world.
Reserve your plate for $40 at www.friars.com/pclp.html.
---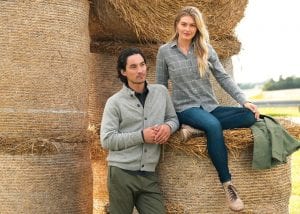 4. A Shirt from UNTUCKit
UNTUCKit is a start-up company based on the philosophy that men's dress shirts are simply not designed to be worn untucked. This successful company was started by Chris Riccobono '01, and the shirts are sure to be #1 on everyone's shopping list this year. Especially now that they offer clothes for women and boys.
Check out the inventory at www.untuckit.com and use the checkout code "friars" for 15% off your purchase.
---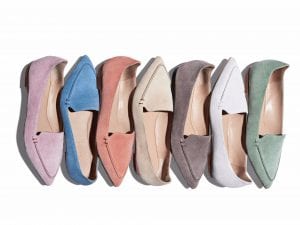 5. A pair of Italian Leather shoes from M.Gemi
Who doesn't love a pair of handcrafted, leather shoes under the tree? Ted McNamara '86 started this successful business, which contracts with small, family-owned companies in Italy to design and manufacture luxury shoes and sell them to customers directly.
Scoop up the shoes online at www.mgemi.com or at one of two shops in Boston and New York City.
---
6. A Gift Subscription to Surprise Ride
You've heard of Stitch Fix and Birch Box, but have you heard of Surprise Ride? Rosy Khalife '13 is the marketing expert behind this unique subscription service, featured on Shark Tank, which each month sends curated children's activity boxes that foster creativity and innovation to kids ages 6-11.
You can gift a month, six months, or a year at www.surpriseride.com.
---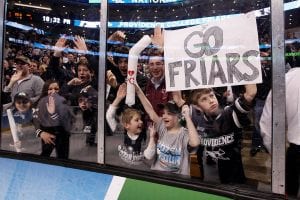 7. Friar Athletics Game tickets
#PacktheDunk, fill Schneider, or cheer on PC athletics in your own backyard. PC tickets are always a good choice for the ultimate Friar fanatic.
Find game schedules and purchase tickets at www.friars.com.
---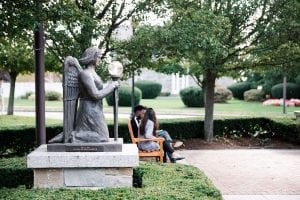 8. Make a gift in honor of someone you care about
Give the gift of joy this holiday season. You can make a donation in your favorite Friar's name, honor, or memory. There's nothing like helping others during the holiday season.
Make a donation to the PC fund of your choice at www.givetopc.org.
---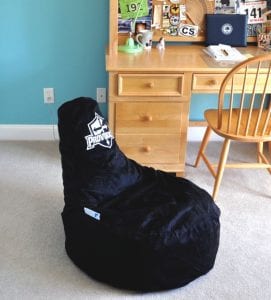 9. College Cushion
Your favorite Friar fan or gamer will lounge in style on a College Cushion. The startup company was founded by Michael Cruz '19, Shane Curran '19 and Andrew Drogan '19. Read more about them on the Providence College School of Business blog.