May 12, 2022
God's providence in song
By Grace Mafucci '22
As a music major, I wore a lot of hats — often at the same time. In the span of 10 days in December, I sang in a jazz band performance in '64 Hall, a jazz combo gig off campus, with the liturgical and campus choirs in St. Dominic Chapel for Lessons and Carols, in a short opera and scenes from various American musicals during the Opera and Musical Theatre Workshop performance, and finally, as a soloist in front of music faculty, who graded me on my growth in vocal performance over the semester. It sounds hectic — and believe me, it was — but those 10 days were some of the most rewarding of my life.
It's a musician's dream to have back-to-back performances, even if it's exhausting, and though my performances ended days of finishing final projects and studying for exams, I still felt that I was living the dream — which, in my case, entailed both daily music performance and studying the liberal arts. I came to PC because I didn't want to choose between the two, and so I was one of many music majors with a second major — for me, Spanish.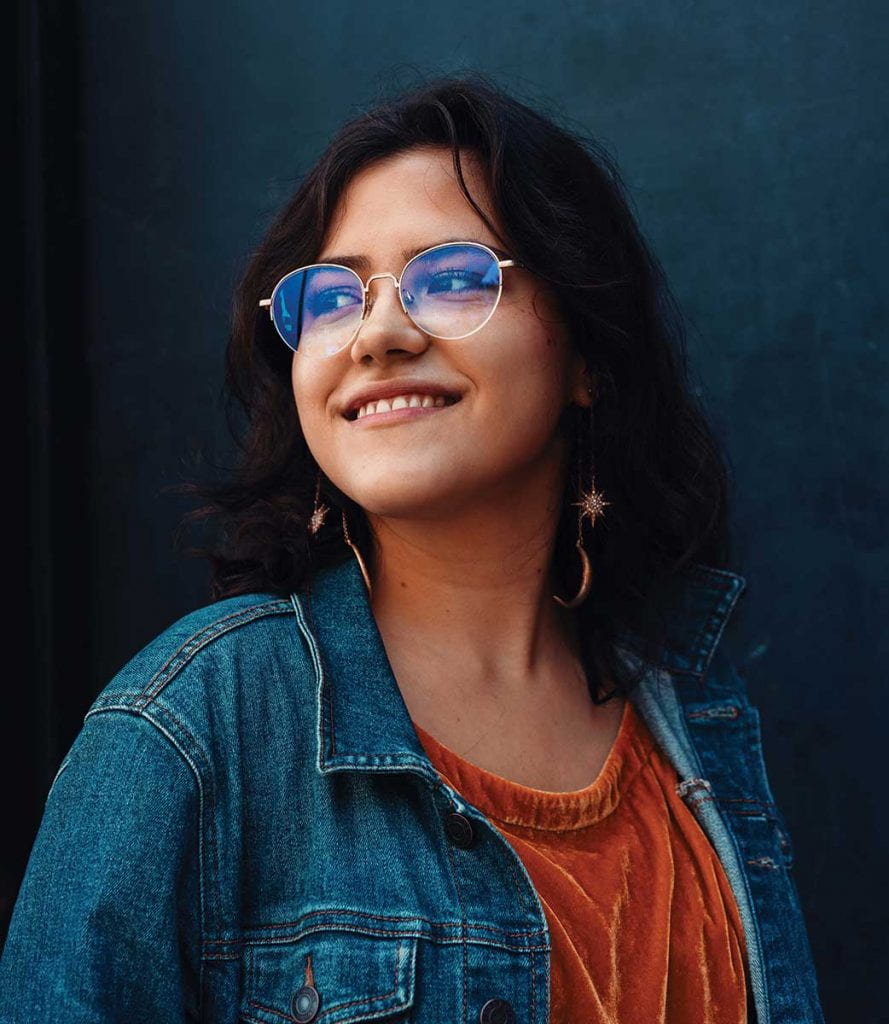 Not only did I not have to choose between my passions, but by the end of my undergraduate studies at PC, the two had seamlessly combined — in a providential way. In preparation for my senior vocal recital, I knew I wanted to include at least one work of Latin American art song with Spanish text, but soon learned that such pieces were rare, especially for the soprano voice. In conversation with my most frequent musical collaborator at PC — staff accompanist, expert pianist and composer Michael C. Kregler, who shares my affinity for Latin American culture and Spanish language — I expressed my struggle to find songs to complete my recital repertoire. Mike initially nodded in shared frustration, but suddenly, he looked at me with wide eyes and said, "Hey, why don't we just create a set ourselves?" I swear I had never heard a more genius idea.
The summer before my senior year, Mike and I poked through books and pored through online archives of Latin American poetry until we settled on five poems: three Colombian and two Cuban, most of which feature birds, another one of our shared interests. When he had finished writing the music to the five poems, Mike labeled the set "Cantos del alma alada," or "Songs of the Winged Soul" (paying homage to our favorite creatures), and as he played through them for me for the first time, I tearfully recognized how incredibly blessed I was to have such beautiful and meaningful music composed for me (or at least, with my voice and interests in mind).
I now view the whole experience as evidence that studying music at Providence College was an indispensable part of God's plan for me, and one of the most veritas-affirming decisions of my life.
Grace Maffucci '22 of Mamaroneck, N.Y., is from an Italian American family. Her introduction to Latin American culture came as a child living in Stuyvesant Town in Manhattan. She graduated summa cum laude from PC with majors in music and Spanish and a minor in Latin American studies. A Fulbright recipient, she will teach English in Mexico in the fall.
Hear Grace Maffucci '22 and Michael Kregler
read more about grace maffucci '22
More from the Spring 2022 magazine