October 29, 2021
Grandparents William and Jacalyn Egan donate $1M for scholarships for R.I. students, student-athlete support
By Melanie Thibeault
With a goal to both support student-athletes and help prospective students access a Providence College education, William and Jacalyn Egan, grandparents of students in the classes of 2018 and 2024, have donated $1 million to PC.
The gift will be split between the new Egan Family Fund for Friar Basketball and the Egan Family Scholarship Fund, an endowed scholarship which will support students from Aquidneck Island — Portsmouth, Middletown, and Newport, R.I.
"I'm a huge believer in education and the need for financial aid and scholarship money for students," Bill Egan said.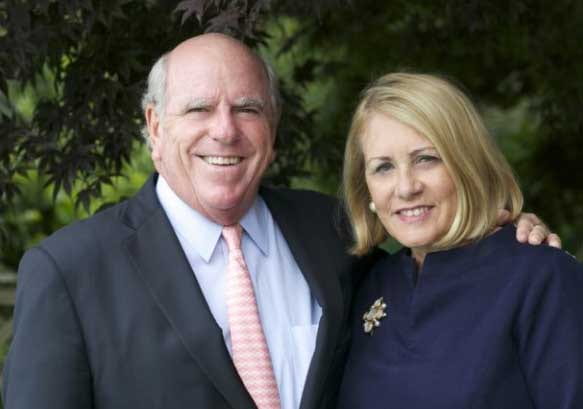 The Egans, lifelong residents of Newport, have been consistent supporters of Providence College. They are members of the 1917 Society, which recognizes cumulative lifetime giving; the St. Dominic Society, which recognizes leadership giving; and the Loyal Friar Society, which recognizes those who consistently donate to PC. In 2018, they named the office of men's basketball coach Ed Cooley, located in the Ruane Friar Development Center, in honor of Bill's brother-in-law, Lt. Gen. William S. Flynn '57, who died in 2015.
Bill Egan and Cooley have a close relationship dating to when Cooley was a coach at Fairfield University, Bill's alma mater. Their relationship has strengthened over the years due to a shared love of Providence College basketball.
Through conversations with Steve Napolillo '98, senior associate athletic director for external relations at the college, the Egans realized how their donation could inspire others to think about helping students, specifically those from Aquidneck Island who might not have the financial ability to attend PC. Jackie said there is a misconception that Newport is a wealthy city. The family has been involved with the Boys and Girls Club of Newport County and has seen firsthand how many prospective students have financial need.
Last year, 24 students from Aquidneck Island applied to PC and four enrolled. Bill said he thinks people may assume PC is not affordable because it's a small private college. He hopes the scholarship will help alleviate the financial cost for some.
"Aquidneck Island has been and will continue to be an important place for Providence College," said Kevin P. Quirk '87, a member of the college's Board of Trustees. "The investment from Bill and Jackie will help students from Aquidneck Island and across the country see that Providence College is the right fit for them, regardless of their financial situation."
With the Egans' commitment, plus the existing Aaron J. Slom '42 Memorial/Newport Club Scholarship Fund and Kevin and Dina Quirk's recent additional commitment to the J. Kenneth Quirk Jr. '61 Newport Scholarship Fund, endowed scholarships dedicated to Aquidneck Island students now total more than $1 million.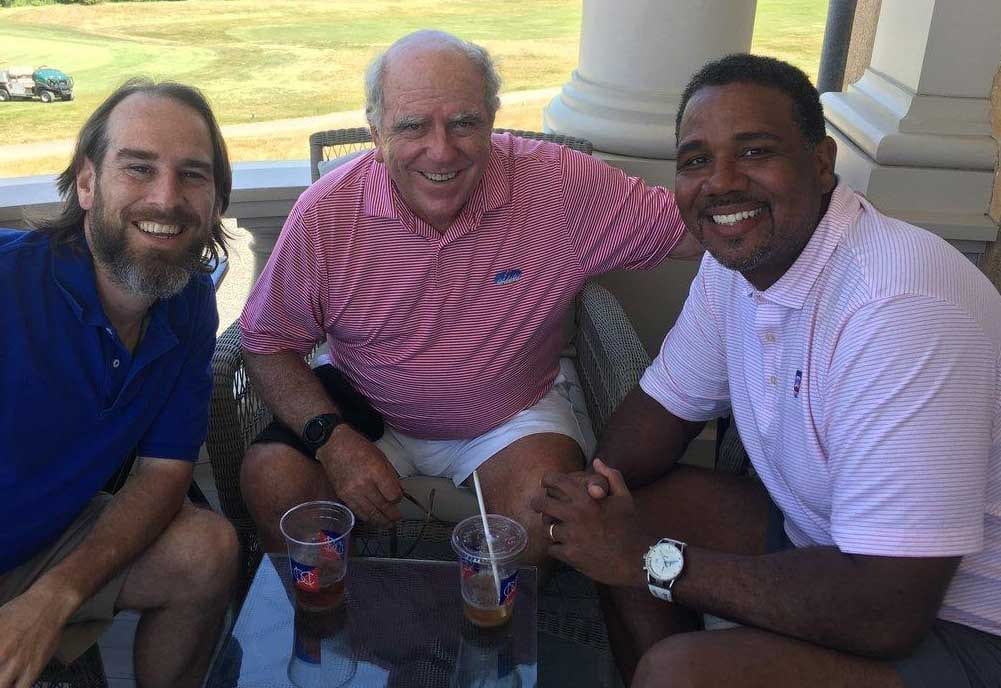 The Egan Family Fund for Friar Basketball will help enhance the academic experience of student-athletes on the men's and women's teams through financial and business literacy, and will educate them on how to best navigate the classroom and the basketball court.
"Bill and Jackie believe in the gift of education and love Providence College basketball and Coach Cooley," said Napolillo. "Their gift to Friar basketball will help us provide a well-rounded education for our student-athletes and allow PC to compete at the highest level, both in the BIG EAST and for national championships."
"We have tremendous respect for Ed, not just as a coach but as a person and what's he done with the PC program," Bill said. "He's passionate, incredibly hardworking, dedicated. He's committed to trying to get the best out of each athlete, not only as an athlete but as a person."
Growing up, Bill and Jackie were both fans of Friar basketball and in recent years they've been more engaged with the program. Bill has traveled with the men's team and has seen firsthand how tough it is to be both a student and an athlete.
"We want the kids who play in the programs to get more out of it than playing basketball," he said.
Through his grandchildren's attendance at PC, Bill has better gotten to know College President Rev. Kenneth R. Sicard, O.P. '78, '82G and former president Rev. Brian J. Shanley, O.P. '80.
Over the past two decades, Providence College has invested in capital projects to beautify the campus while continuing to invest in its endowment and scholarships. Currently the college meets 91 percent of financial need for students, but the goal is to meet 100 percent.
When asked why they chose to make the donation now, Bill said, "Financial need is unending. Whether you do it now or later, it will never be enough."
After attending Fairfield University for a degree in economics, Bill received an MBA from the Wharton School of the University of Pennsylvania. He has spent his career working in venture capital. Jacalyn went back to school in her 40s, attending Regis College. She went on to serve on the board at Regis and establish a scholarship fund for non-traditional students.
While on the boards at both Fairfield and Penn, Bill said he learned that schools always need more sources of financial aid.
"An education gives you an opportunity to have more opportunities," he said. "What's really fun is seeing someone else pay it forward."
Bill said a college or university is only as good as its faculty and the quality of students it develops.
"The goals here are so much larger than what our gift is," he said. "We hope it inspires others to do this as well."
More Providence College news