May 08, 2019
Hallmarks of Excellence: 2019 Hall of Fame Inductees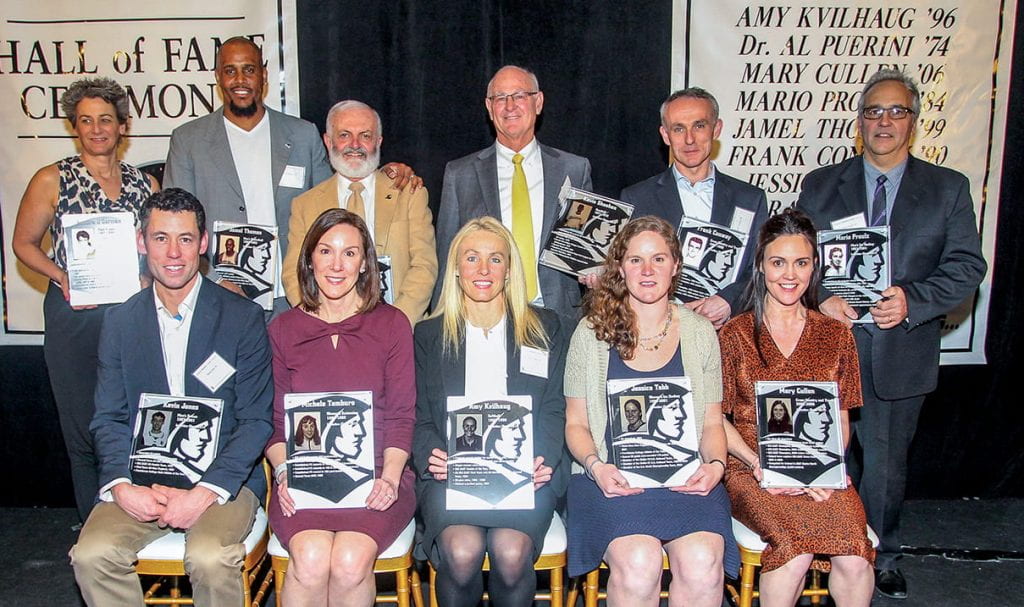 There are educators and athletics coaches and officials. Their lot includes a physician, a life coach, a financial literacy advocate/author, and a director of a youth basketball/life skills program. There's a small-business owner and another who works for a small business. One is a stay-at-home dad.
The most common bond among this group of 11 women and men? They are Friars. And, as of Feb. 22, they are Friars who joined an elite class of 168 before them as inductees of the Providence College Athletics Hall of Fame — saluted for their unique achievements in athletics and acknowledged for the people they have become.
"We are honoring your athletics accomplishments and the lives you have led," said College President Rev. Brian J. Shanley, O.P. '80 at the start of the ceremony at the Providence Biltmore hotel.