July 31, 2020
Hon. Howard I. Lipsey '57 proved resolute in his admiration for PC
Hon. Howard I. Lipsey '57 was proud of both his Providence and Providence College roots, and he lived out that pride in action and word throughout his life.
An upstanding Rhode Island jurist and lawyer who was prominently featured in a documentary chronicling the experiences and contributions of the College's Jewish students, Judge Lipsey died on July 25, 2020, at Roger Williams Medical Center in Providence.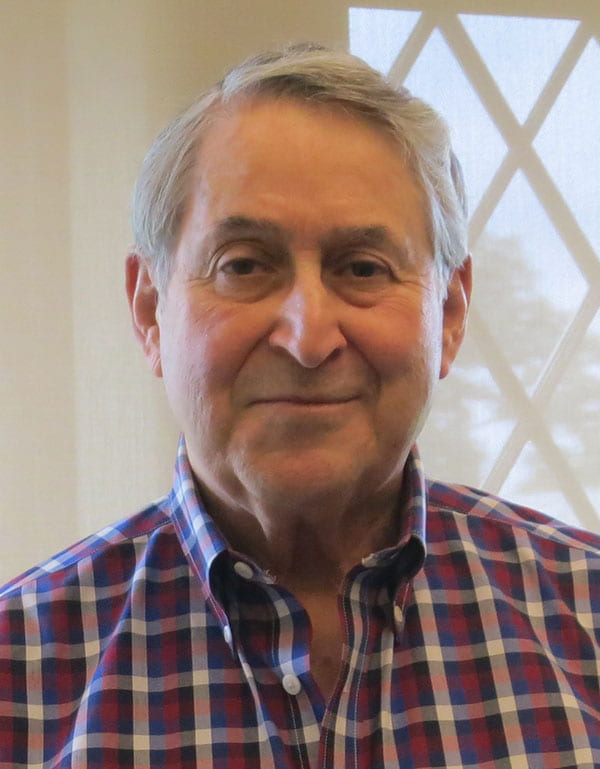 Judge Lipsey grew up in the Elmhurst neighborhood of Providence, about a mile from PC, attended Hope High School across town, and enrolled at PC in 1953. One of approximately a dozen Jewish students in his class, he majored in political science. Passionate about involvement in student activities, he served four years on Student Congress and was the first Jewish student to serve as president of Congress, during his senior year. While at PC, he helped established the junior ring tradition — now Senior Ring Weekend.
Judge Lipsey was one of several alumni whose personal stories and perspectives as a Jewish student at PC were featured in the 2018 documentary Sons of Providence: The Jewish History of Providence College: 1917-1965. The documentary was a primary outcome of extensive research conducted by Dr. Arthur P. Urbano, professor of theology, and Dr. Jennifer G. Illuzzi, associate professor of history.
At the initial screening on campus, Judge Lipsey told Urbano and Illuzzi the documentary was "a brilliant production" that held deep meaning to Jewish alumni and him.
"You have preserved something that probably every one of us who is a member of the Sons of Providence keeps very, very dear inside … you've brought it out and let us relive a very, very significant part of our lives," said Judge Lipsey.
"I have always said this … I will always be grateful to Providence College for helping me become a better person," he added.
Urbano pointed out that Judge Lipsey and his wife, Paulla, remained close to PC and were "faithful supporters" of the Jewish-Catholic Theological Exchange. The initiative, established in 2009, is dedicated to promoting dialogue, mutual understanding, and friendship between Jews and Catholics. The Lipseys attended speaking presentations and other events regularly and supported the program financially, said Urbano, who is chair of the Jewish-Catholic Theological Exchange Committee.
In addition to his work with Student Congress and junior ring tradition advocacy, Judge Lipsey proved a dedicated student in other ways. A dean's list student for three years, he wrote for The Cowl from his sophomore through senior years. He also was a member of The Barristers debate club, including serving as treasurer, and he served as a member and vice president (one year) with the St. Thomas More Club for pre-legal students in his junior and senior years.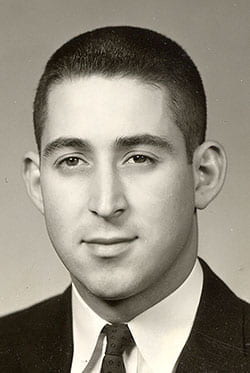 After graduating from PC with summa cum laude honors, Judge Lipsey studied law and attained his juris doctorate at Georgetown University Law Center. Shortly thereafter, he started what would be a 33-year practice as a trial lawyer, handling a wide variety of cases and representing many notable figures in Rhode Island. For many years, he ran a law practice with another colleague, Lipsey & Skolnik, Esqs. Ltd.
A U.S. Army veteran, Judge Lipsey was appointed an associate justice of the Rhode Island Family Court in 1993 and continued in that position until retiring in 2008.
His legal associations included membership in the Rhode Island and American Bar associations, R.I. and American Trial Lawyers associations, and American Academy of Matrimonial Lawyers. He also was chair of the American Bar Association's Family Law Section and a founding member of the Edward P. Gallogly Inns of Court. He also was an adjunct professor at Roger Williams School of Law.
Beyond his career-related responsibilities and associations, Judge Lipsey was extremely active in religious and civic affairs. He was a member of Roger Williams B'nai B'rith, Rhode Island ADL, Touro Fraternal Association, and Jewish War Veterans. He was chair of The World Affairs Council of Rhode Island and a board member of St. Mary's Home for Children, Meals on Wheels, and Stand With Us, in support of Israel. He also served at The St. Edward's Food and Wellness Center in Providence.
In addition to his wife, Paulla, to whom he was married 32 years, his survivors include his children, Dr. Lewis R. Lipsey, Bruce S. Lipsey, Esq., Marisa Ricci-Parris, and Carl J. Ricci, Esq., and eight grandchildren.
Funeral services were private. A celebration of his life will be held at a later time.