August 11, 2020
In Memoriam: New foundation honors legacy of Marisa E. McGrody '02
By Charles C. Joyce
Marisa E. McGrody '02 never shied away from getting involved and giving others a hand.
As an undergraduate at Providence College, she quickly developed several circles of friends after transferring from Northeastern University following her first year. She became president of Aquinas Hall as a sophomore, was a member of Student Congress, served as a member of Junior Ring Weekend committee, and was one of the emcees at Late Night Madness as a senior. She loved attending the Friars' men's basketball games. A theatre major, she appeared in Brecht's The Caucasian Chalk Circle her senior year.
After moving to New York City after graduation to pursue work in teaching and photography, Ms. McGrody returned for her fifth- and 10th-year reunions, serving on the planning committee for the latter. She was also an alumni relations volunteer for two years.
In New York, she was known for helping senior citizens cross the streets of Manhattan and for bringing coffee and breakfast to the homeless. In the last several years of her life, she even gave Halloween candy and holiday treats to her nurses and doctors during lengthy hospital stays for cancer treatment.
It was only natural then for several of her closest friends, including Katie Marra '02 and Maia Venturi Kloepfer '02, to honor the memory of Ms. McGrody, who died on Jan. 7, 2020. Both women became board members and support the logistics of a foundation in Ms. McGrody's memory established by her fiancé, Meg Blendulf. The goal of AIM Projects is to Accomplish Individual Missions and carry on Ms. McGrody's legacy of kindness and giving. AIM Projects (Instagram: @aim_projects) connects donors to real-life situations, helping one person or one family in needy circumstances.
"Marisa loved life more than anyone I know. She made it a point to help others in small ways whenever she could," said Marra. It was important for the board to create an initiative that tied donations to specific human needs, she added.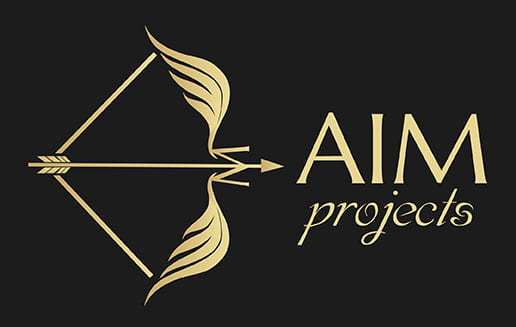 AIM is currently planning its first fundraiser, a virtual gallery show at which several of Ms. McGrody's professional photographs will be for sale.
Marra saw something special in Ms. McGrody in an education course the two took in fall 1999, Ms. McGrody's first semester at PC. She would "make her rounds" upon entering the classroom, saying hello to everyone and eventually taking a seat up front so she could interact closely with the professor. "She had her own style, and I hadn't met anyone else like her at PC," said Marra, a middle school special education teacher in Pelham, N.Y.
Later in the semester, the two met up at an off-campus lounge and had a lengthy conversation, beginning a friendship that deepened and continued for 20 years. Ms. McGrody made friends of all types and in different circumstances easily and "seemed to be the leader in each one.," said Marra, who is married to Michael Selvitella '01.
A preschool teacher early in her career, Ms. McGrody combined her love for children and passion for the visual and performing arts into her own business, Marissa Erin Photography, which she started in 2012. While focused on family photography, she specialized in portraits, school-based photos, special events, and work for non-profit organizations, all in the tri-state area. She built a strong professional reputation through her exceptional skill and photographs and her fun, outgoing, and caring nature that put clients at ease.
In 2016, she developed symptoms related to pre-existing health issues and lost mobility in her right arm. Ms. McGrody accepted the challenge caused by neurofibromatosis and taught herself to live and work with one arm.
"I love what I do, and this is how I've been working for the last three years," she said in a 2019 interview for Stupid Cancer. She was proud of her work, which included capturing the Sundance Film Festival in 2017 and taking pictures of the Friars in the 2018 BIG EAST Conference Basketball Tournament at Madison Square Garden.
In addition to working through neurofibromatosis, Ms. McGrody endured several surgeries to remove various tumors in her body, including a double surgery in January 2019. A group of her college roommates visited her shortly afterwards to pick up her spirits. The seven friends took a walk on NewYork's Highline and looked at scrapbooks she had kept for each of her years at PC.
Her love for PC was deep, and she made sure to let her friends and others close to her know. In a November 2018 email to several College staff members about doing an Instagram takeover, she emphasized how her "extended family from PC" had always supported her in happy and challenging times. Ms. McGrody recalled they were there for her through her mother's illness, after her mother's death in 2016, and through her own illness and surgeries.
"PC gave me an incredible education, but also family," said Ms. McGrody.
"Marisa loved PC with a passion," said Marra. "She loved everybody and made a lasting impression on everyone she met. Her years at PC were some of the best of her life, as they were mine."
Earlier this year, a close childhood friend of Marra's, Sarah Osowa, director of annual giving at PC, further honored Ms. McGrody's legacy by purchasing a memorial brick that will be installed on campus. Osowa got to know Ms. McGrody through Marra and said she hoped her gesture would bring comfort to Ms. McGrody's family and friends when they visit, as PC meant so much to her and her mother.
Ms. McGrody drew a lifetime of inspiration from her mother, who raised her as a single parent, first in Irvine, Calif., and later in Wellesley, Mass. Her mother taught her many valuable lessons she said in 2019, including "how to appreciate the small things, how to be a good friend, and how important it is to give rather than receive…."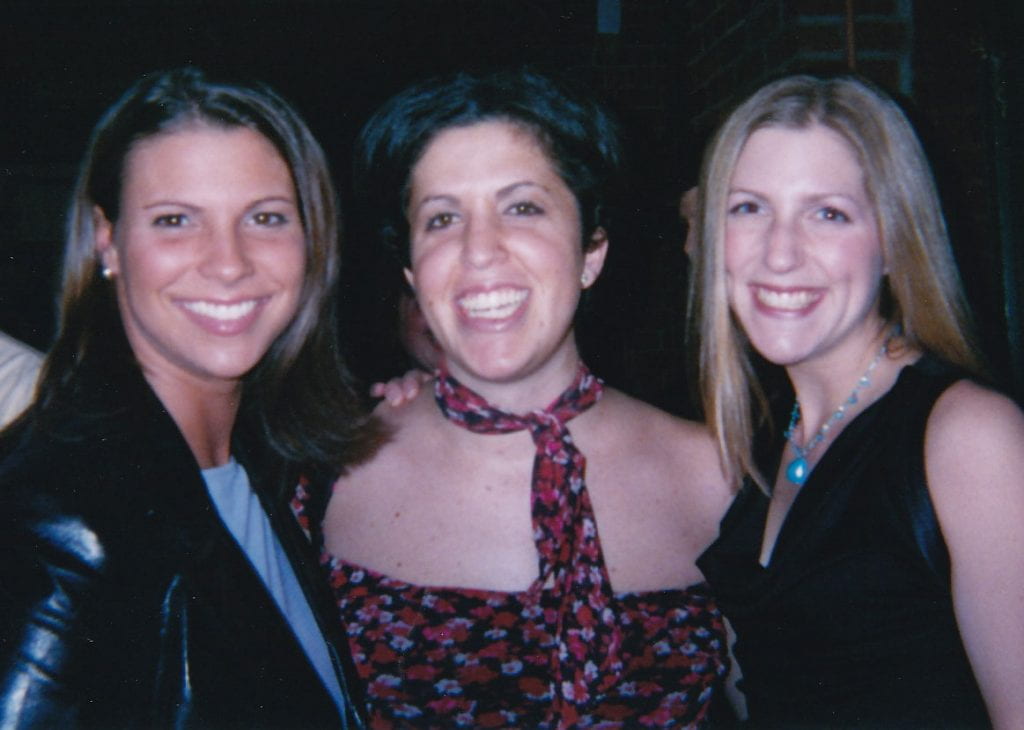 Marra expressed gratitude for the "countless memories" the two shared, adding they were like sisters and had more laughs than tears.
"She loved life more than anyone I know. She appreciated every single day and set an example of a life well lived, albeit too short," said Marra. "She let us know often how much she loved us. She would often remind us that we should appreciate life and always tell our friends and family 'I love you.'"
Ms. McGrody is survived by her fiancé, Meg, and hundreds of friends and family, including those from PC. Her life was celebrated at a funeral Mass at Our Lady of Pompeii Church in New York City on Jan. 13. A memorial Mass was celebrated in St. Dominic Chapel on campus on Feb. 28.