July 21, 2020
Intramurals at PC: A shirt story
What happens on a college campus where 75 percent of the student body played varsity sports in high school?
Intense intramural competition, that's what.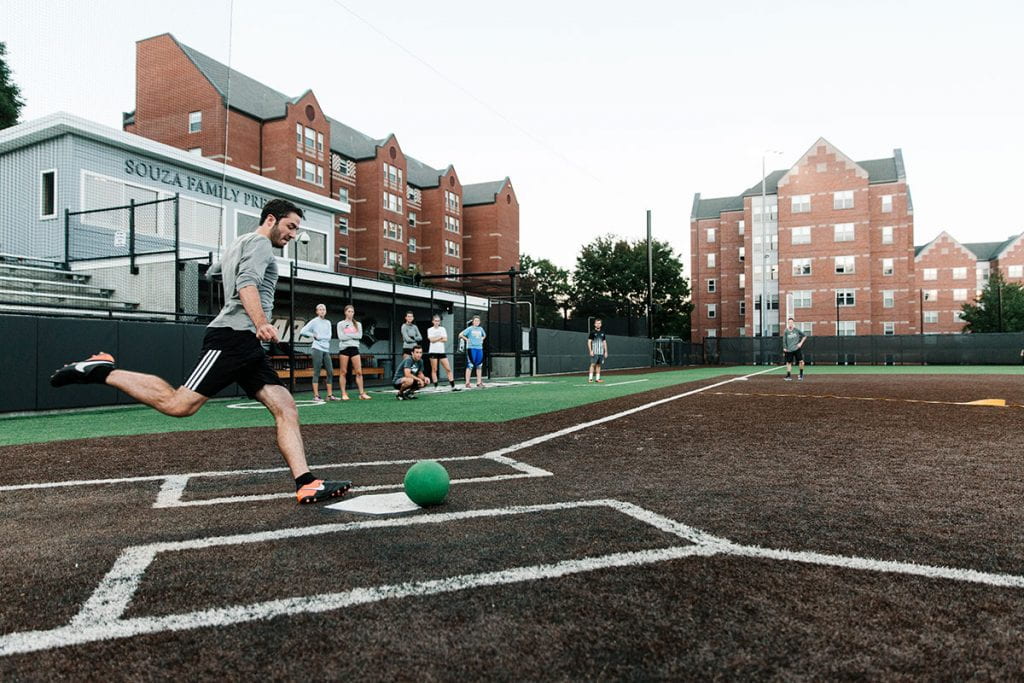 The national average for intramural participation at colleges is 18 percent. More than half of all Providence College students take part in at least one of the 22 intramural sports offered through the Department of Recreational Sports. In addition to the traditional offerings such as basketball, soccer, and softball, they include table tennis, team handball, kickball, wallyball, dodgeball, badminton, ultimate frisbee, and inner tube water polo.
On a busy night in the fall semester, it's not uncommon to have all three courts in use in the Peterson Recreation Center, kickball out on Glay Field, and tennis and flag football taking place outdoors.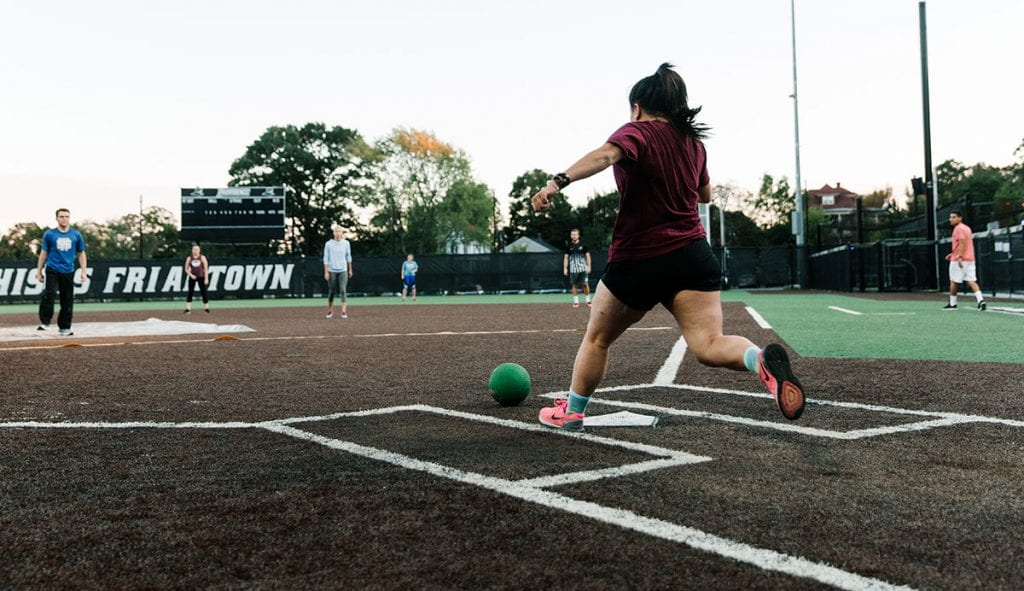 The Intramural Athletic Board is the governing body of PC intramurals. Twenty-two students are selected to staff the board, which organizes events and train, evaluate, and supervise the 40-60 student officials.
The goal of every intramural participant is to win the coveted T-shirt that is the mark of an intramural champion. Students have been heard to tell visitors that PC students are so honest they would never steal a cell phone or laptop left behind on a table — but an intramural T-shirt would disappear in a flash.