April 15, 2017
Jackson '09G establishes scholarship fund in memory of Dr. McCaffrey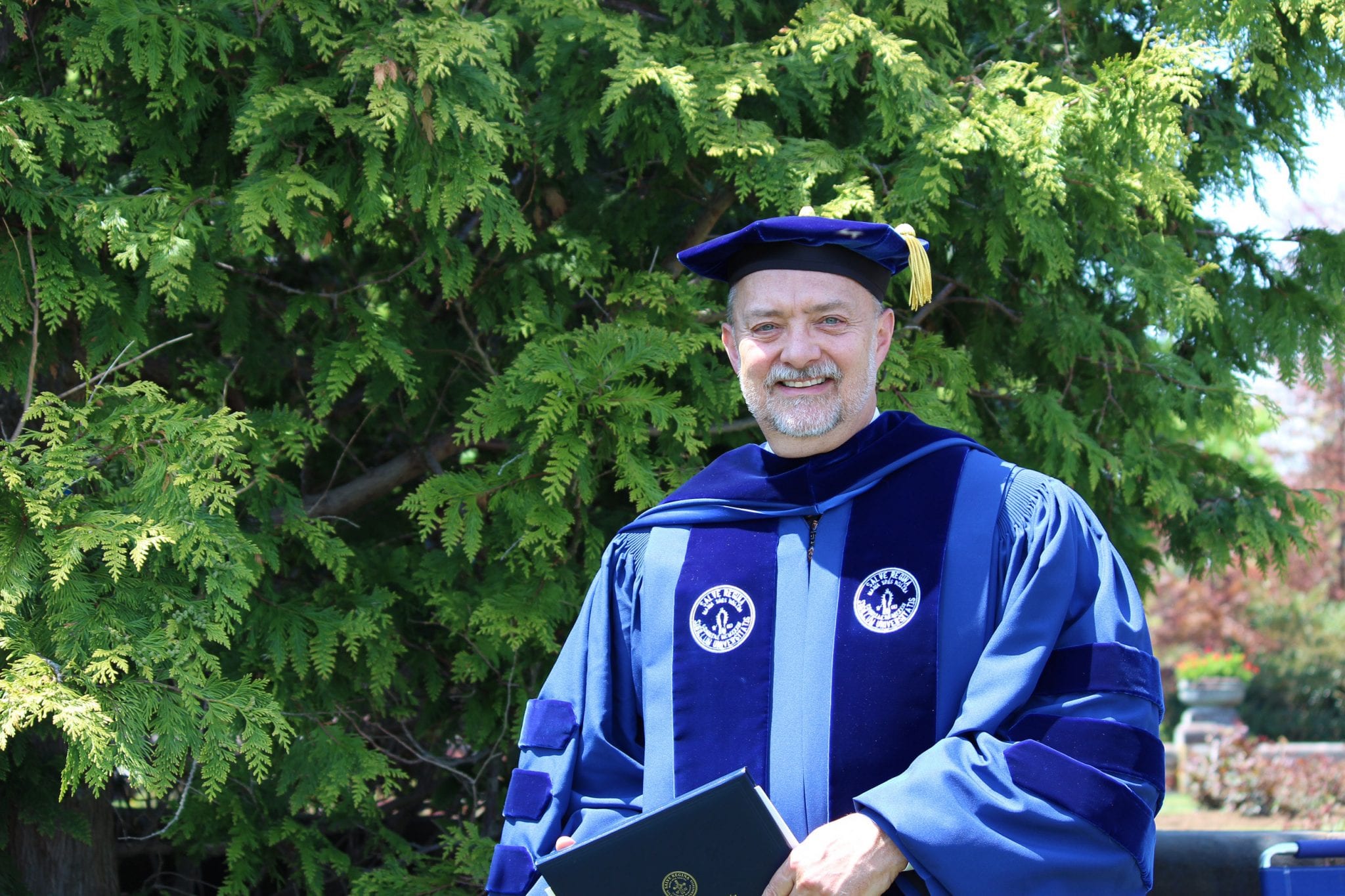 By Courtney Coelho
Dr. Donna T. McCaffrey '73G, '83Ph.D., & '87G touched the lives of thousands of Providence College students during her 40-plus years as a professor, administrator, and mentor until her passing in January 2016.
One of those students who was profoundly influenced was Dr. Steven L. Jackson '09G, who took several classes with Dr. McCaffrey while earning his master's degree in history. To ensure that the legacy of his beloved professor is remembered, Jackson recently established an endowed scholarship in her name.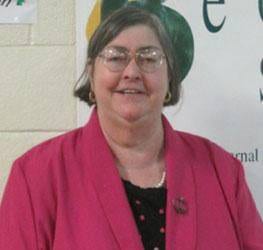 "A Providence College without the spirit of Dr. McCaffrey was not something that I could accept," said Jackson. "She had such an impact on the people who knew her. I'm hoping that this scholarship can, in some small way, continue to maintain that impact on people who didn't have the chance to know her."
Dr. McCaffrey was a long-time member of the Department of History and the College's de facto historian. She taught undergraduate, graduate, and continuing education courses. The New York City native earned three degrees from the College and played a vital role as a residence director in integrating female students into the campus population in the early- to- mid-1970s.
The Donna T. McCaffrey '73G, '83Ph.D., and '87G Endowed Scholarship Fund will support undergraduate scholarships for eligible College sophomores, juniors, and seniors who are in good scholastic standing and have declared a major in either history, psychology, or theology. Preference will be given to students from Rhode Island or New London County in Connecticut.
At Jackson's request, students who receive the scholarship also will be given a copy of her dissertation-turned-book Providence College: From the Beginning.
"My hope is that it will give each recipient some insight into her work and who she was, and let them hear her voice through her writing," said Jackson.
In establishing the scholarship, Jackson not only hopes to honor Dr. McCaffrey but also recognize students who embody the spirit of one of her guiding tenets, which was to live life with "justice, but not without mercy."
"Dr. McCaffrey had that New York City brusqueness, but it was clear that her energy came from love: love of the topic, love of Providence College, and love of the students," recalled Jackson.
Support behind a "tough" exterior
He said he experienced Dr. McCaffrey's unique brand of "tough love" many times over the course of completing credits for his master's degree in American and Modern European history. He first met Dr. McCaffrey when he came to the College to take the requisite undergraduate history courses needed to apply to the graduate school. Dr. McCaffrey taught Jackson's undergraduate class on Western civilization and wrote a letter of recommendation for his acceptance into the master's program.
Jackson was struck almost immediately by Dr. McCaffrey's teaching style.
"She was passionate about everything she did. She was relentless in her efforts to convey the concepts of that day's lesson, but she exhibited equal energy in dispensing praise when it was clear you had mastered that concept," he recalled.
In the master's program, Jackson, who served in the U.S. Navy, took a methodology class with Dr. McCaffrey, as well as a summer seminar on the Black Plague after he graduated. One of his most vivid memories of his professor was a meeting the two had ahead of the oral examination he was to take for the Modern European history portion of his degree. While discussing potential exam topics, Jackson confessed to feeling some nerves about the test.
"She looked at me and said, 'You won't have a problem, you're a scholar.' That was one of those moments that brought me up short. For someone you respect that much to confer that title on you? It was a mind-blower for me," he said.
Jackson, who also holds an MBA degree from Rensselaer Polytechnic Institute, went on to pass the exam, earn his master's, and, later, add a minor in medieval history to his graduate degree. Since graduating from PC, Jackson has earned a Ph.D. in humanities from Salve Regina University. Dr. McCaffrey wrote his letter of recommendation for that degree program as well. Jackson has written several papers and books, many on World War II submarine history, which was the topic of his master's thesis at PC.
Jackson is the father of three, one of whom is also a graduate of the PC master's in history program. He lives in Connecticut with his wife and recently retired from the training department of a nuclear power plant there. He credits much of his passion for his education and his writing and publishing success to PC. He calls the College his "true alma mater" and is deeply grateful for the support of Dr. McCaffrey and other history department faculty members.
By endowing the McCaffrey Scholarship Fund, Jackson hopes he can give back to the institution that helped him achieve so much and put future students on their own path to success.
"I was just a regular guy who wanted to learn more about history. PC took the raw skills I had and honed them into the tools I have today," he said. "I can't say enough about the caring and generous people of the history department, of which Dr. McCaffrey was one of the finest examples. They changed the course of my life by opening up a new world of possibilities. Their scholarship, guidance, and compassion significantly shaped what I do today and will be in a large measure responsible for the accomplishments I will achieve tomorrow."