May 11, 2020
Katherine Uchupailla (Martinez) '20 lives out her belief in the potential of others
By Nick Wesman '20G
A deep love for humanity and a resolute desire to help others are what drive Katherine Uchupailla (Martinez) '20 in everything she does.
"We all have the potential to do so much. I see that each person has potential to help others in so many different ways," said the Stamford, Conn., resident.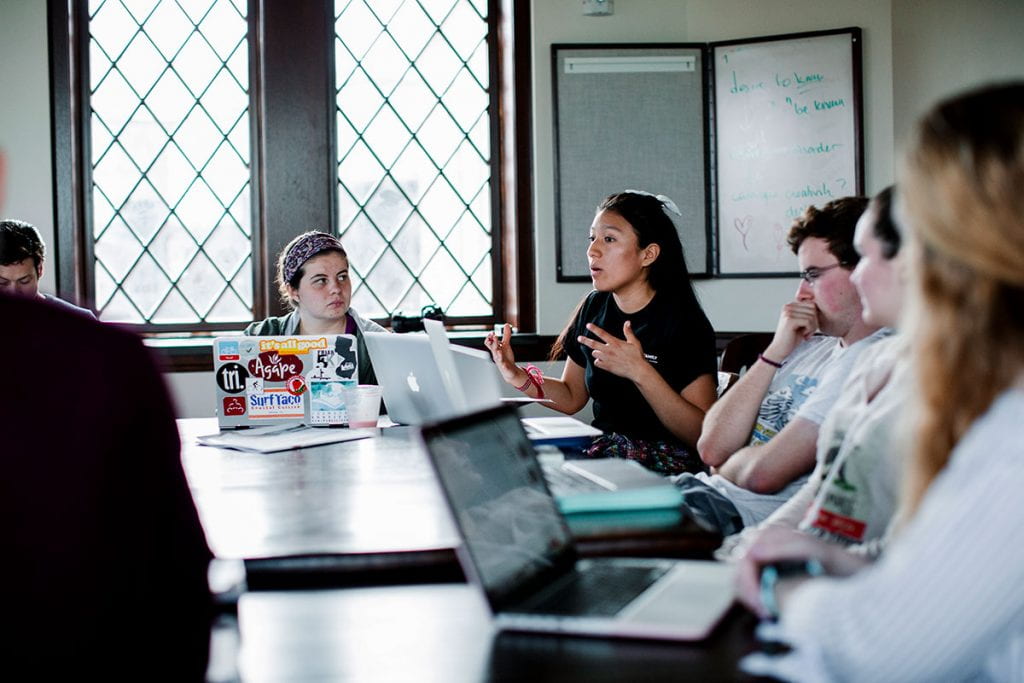 That spirit of service and relationship-building has directed Uchupailla's path and has been fully displayed at Providence College throughout her four years, whether that be in the classroom, volunteering in the community or on campus, or in her interactions with others.
Academically, she's been as busy as anyone, majoring in both health policy and management and in public and community service studies. She also carries a minor in business innovation studies in the Applied Science track. As a member of the dean's list since spring 2018, Uchupailla also was inducted into the Dirigo Leadership Honor Society prior to her senior year, an honor that recognizes both her academic excellence and leadership at PC.
In keeping with her deeply held values of others, Uchupailla views health care as essential to the global community.
"I strongly believe that health care is a necessity for every person and it's a right that everybody has," she said. "If you're not healthy, you can't contribute to society and you can't live to your fullest potential."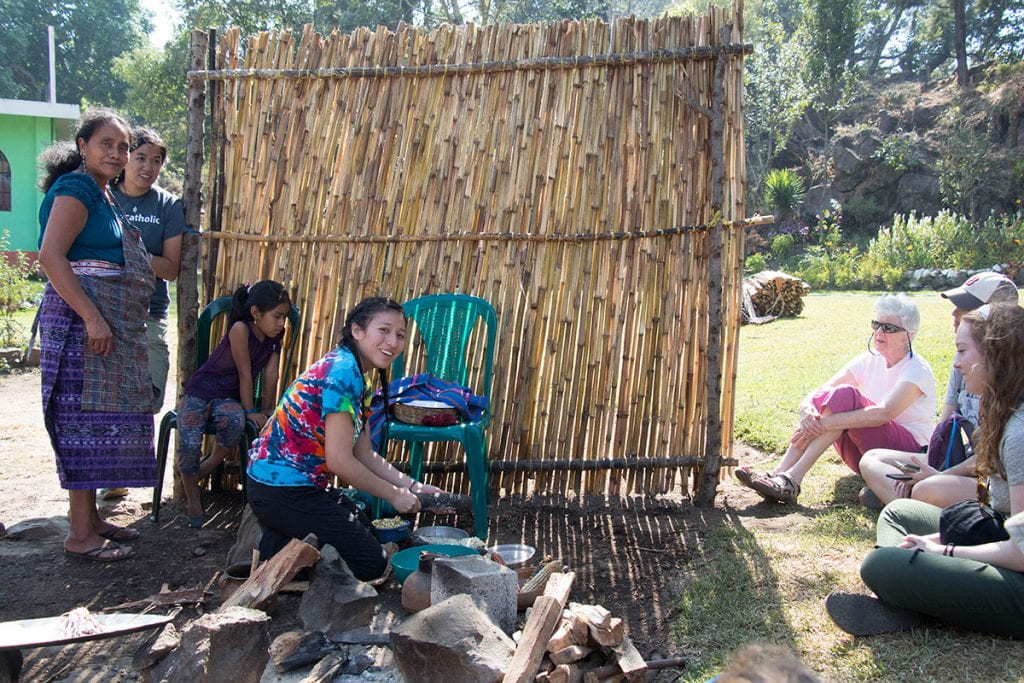 Uchupailla always has been drawn to health care. She originally planned to major in biology at PC.
"I've known since I was very little I wanted to help people. My first thought was helping people through medicine, but now I see that there's different ways to help people," she said.
Through courses in health policy and management and interactions with professors, Uchupailla discovered an interest in the policy side of the health care system. Combined with her interests in community service, she found her perfect path.
"One major is focused on health care and the other is community and health," she said. "There are different ways to approach the health care system overall and how you can help people, whether it be through policies, consulting, or insurance."
Outside the classroom, Uchupailla has been just as busy and focused on how she can serve others and build community.
As a sophomore, she participated in the Global Service in Solidarity course and service-learning trip to Guatemala, led by Dr. Dana L. Dillon, associate professor of theology and of public and community service studies. That class followed a summer in which Uchupailla was awarded a Kingian Nonviolence Conflict Resolution internship through the University of Rhode Island.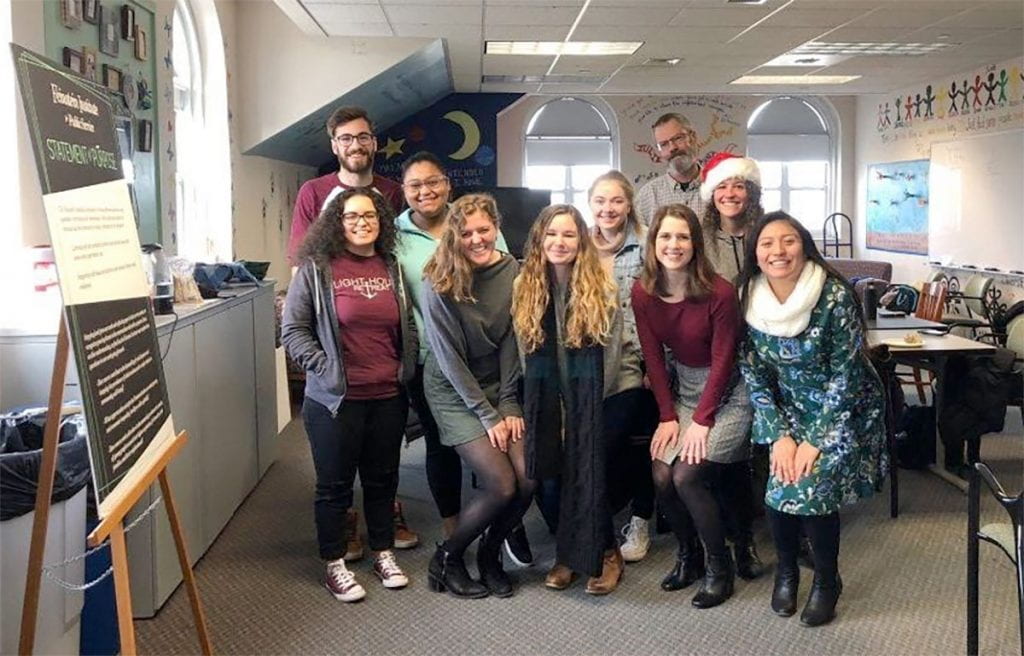 Soon after she returned from Guatemala, Uchupailla learned she had been selected as a Newman Civic Fellowship award winner. The fellowship highlights the contributions of service- and leadership-oriented college students. Through the year-long program, students are provided training and networking opportunities that support their development as social change makers.
Uchupailla was nominated for the Newman Civic Fellowship due to her volunteer work in the realms of health care and immigration.
In her Newman fellowship nomination, College President Rev. Brian J. Shanley, O.P. '80 wrote, "She is again using her gifts of service and reflection to learn about the issues and people affected, find her voice, and create space for learning and growth in a context of political conflict."
In addition to the Newman honor, she received the Fr. Philip A. Smith, O.P. Student Fellowship for Study and Service Abroad last summer. She served at El Colegio de Los Ángeles School in San José, Costa Rica. It is operated by the Dominican friars of the Province of St. Vincent Ferrer. While there, Uchupailla worked with the local community to develop environmental awareness and initiatives among students, teachers, and the administration.
Dr. Keith W. Morton, professor and department chair of public and community service studies, and one of Uchupailla's advisers, believes her natural orientation towards service is precisely why she is seen as a leader.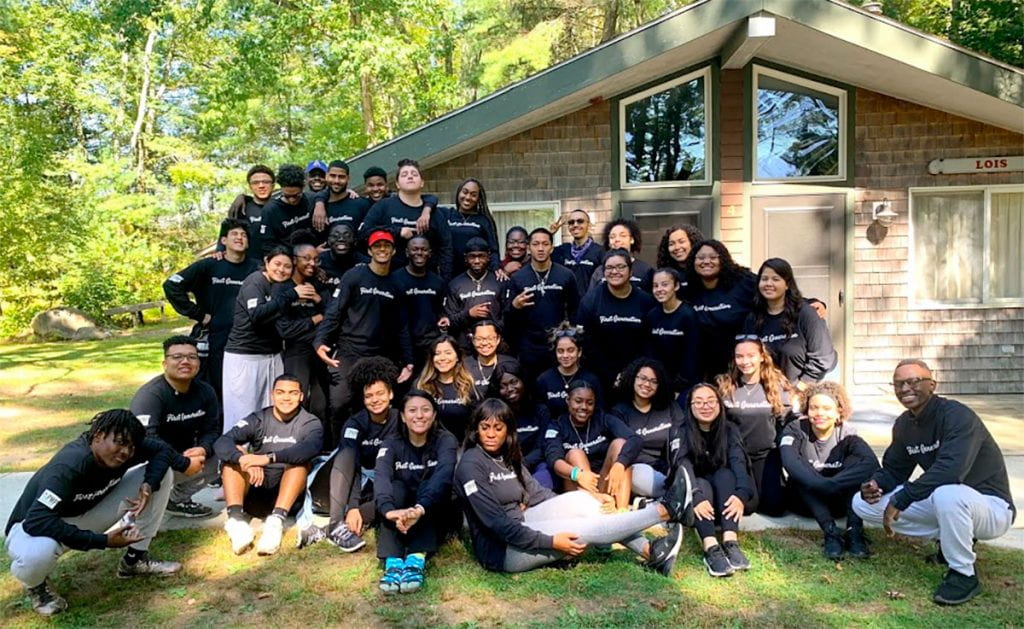 "Over the past four years, she has continued her interests in youth development, empowerment of girls and women, immigration, and access to education and health care by being deeply involved in direct work that serves individuals. She has used this experience to better understand the social context that produces unnecessary suffering," said Morton, who is the director of the College's Feinstein Institute for Public Service.
"Through it all, buoyed by her faith commitments, Katherine practices the 'duty of delight:' choosing and sharing joy. I've seen her do this over and over, and it is this caring, integrity, energy that make people look to her as a leader."
Uchupailla has lent her leadership and relational talents on campus as well. She has been a resident assistant for the past three years, serving in Raymond, Fennell, and McVinney residence halls. She was a class representative in Student Congress during her junior year and served on the Outreach Committee of the Board of Multicultural Student Affairs.
No matter where or who she's serving,Uchupailla said she wants to make sure everyone feels respected, valued, and included. As the daughter of immigrants from Ecuador and El Salvador, the first-generation college student knows firsthand the unique challenges that can arise. For her final two years, she has volunteered with the College's Peer Mentoring Program. The program provides support and guidance to first-generation students and connects them in their first year with older peers who have had similar experiences.
"It was a challenging and very confusing experience to get to where I am now. It was hard to figure out where to go for something as simple as tutoring," said Uchupailla.
Uchupailla also spent her junior year volunteering with Young Voices, a Providence-based youth program that promotes civic engagement and development of voice among Rhode Island children and teens living in low-income neighborhoods. She spent time organizing college access workshops and tours, as well as assisting high school students with college applications.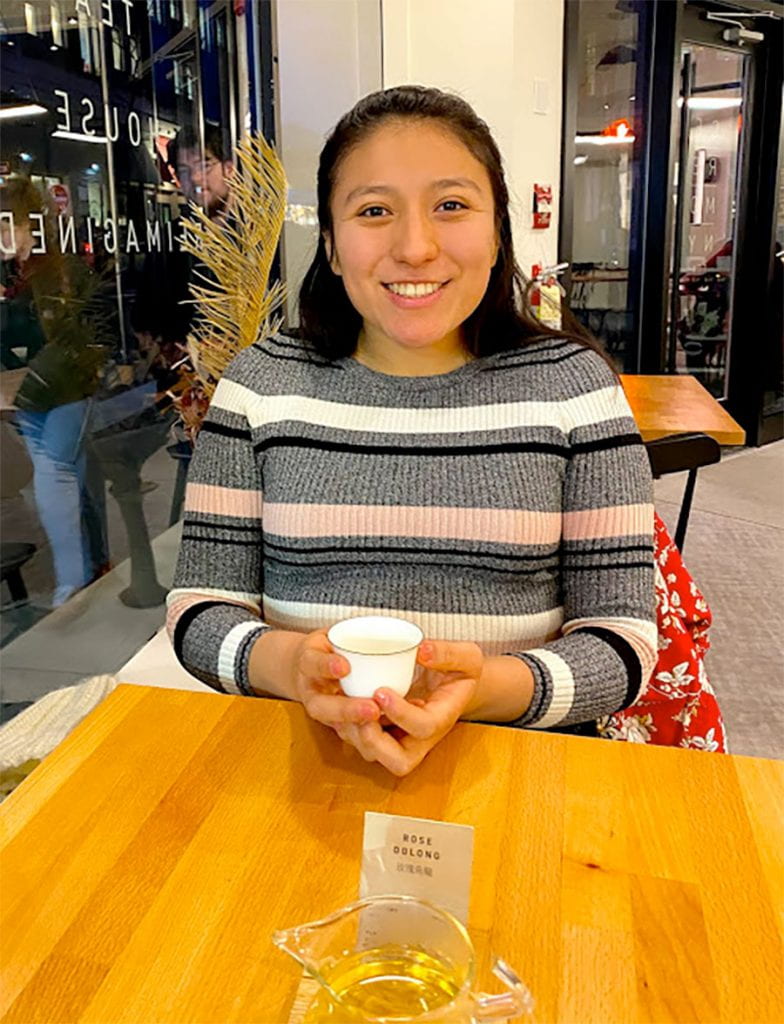 "Figuring out that process, figuring out how to apply, was very new to me," she said of her own application experience. "I was honestly unsure of just about everything I was doing at that time."
Her work with Young Voices occurred within a Feinstein Fellowship, a recognition earned from the Feinstein Institute.
"Katherine describes her life as being full of people who have loved, cared for, and mentored her," said Morton. "She has a deep commitment to paying it forward — loving, caring for, and mentoring many in the communities of which she is a part."
"I guess I like a challenge," she said, laughing. "I like pushing myself as much as I possibly can to learn more, to do more." In that spirit of perpetually challenging herself, Uchupailla now is weighing multiple graduate school opportunities in public health.
All she has experienced on and off campus has confirmed to Uchupailla the vitality of cultivating strong relationships.
"In this world, we're not alone in any way, shape, or form. Those experiences, though they're very different, have shown me the importance of people and the love of people that I have regardless of who they are or where they come from," she said.
Please consider a gift to The Fund for Providence College to make it possible for all students to continue to experience the value of a PC education.
support emergency student need