May 12, 2022
Faces of PC: Kathy Kelleher, R.N., managed the college's COVID-19 response
By Michael Hagan '15, '19G
When Catherine "Kathy" Kelleher, R.N., director of the Student Health Center, arrived in 1974, Providence College had been coeducational for only a few years, and Civ was still a new core requirement.
While the health center has moved and her role has changed several times since, Kelleher's objective has remained consistent.
"I value the uniqueness of every student who comes through the door. I just want to make sure they're afforded the best possible care," Kelleher said.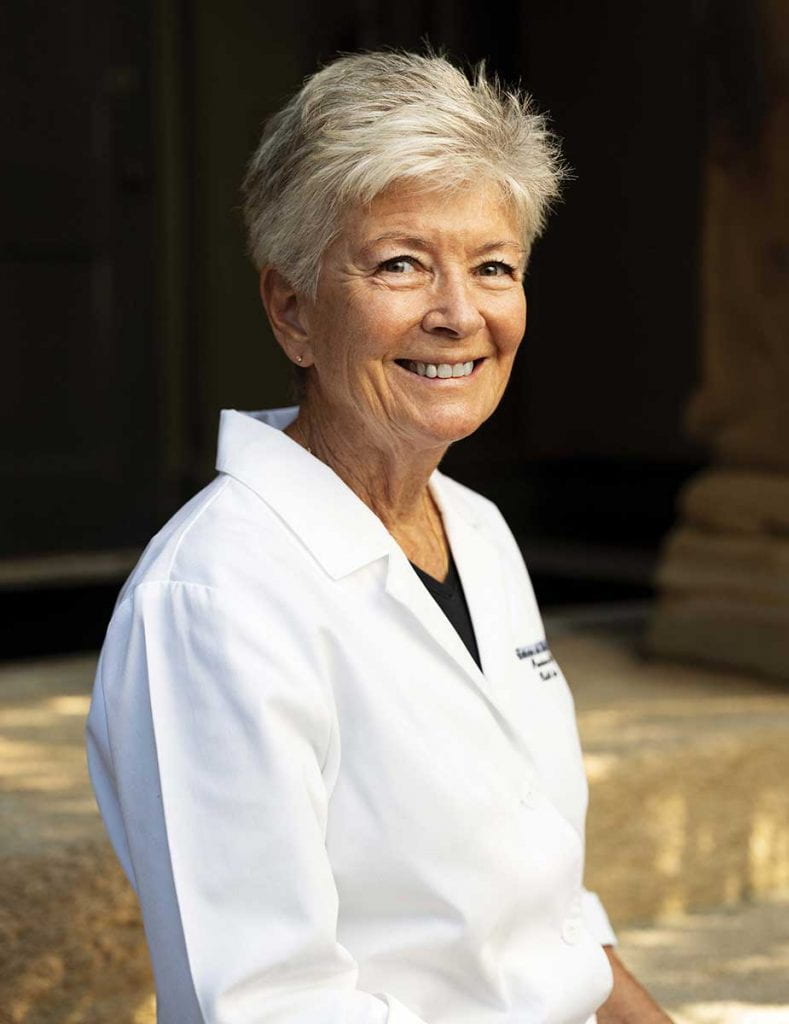 Kelleher was awarded the college's Torchbearer Award in 2014 — even before her heroic leadership through the COVID-19 pandemic and a 2015 meningitis outbreak. She previously received the Rev. Philip A. Smith, O.P. Award for furthering the college's mission and the New England College Health Association Louise Gazzara Award for outstanding contributions to the college, her profession, and the association.
On March 1, 2020, Kelleher received a call from the Rhode Island Department of Health about the state's first confirmed COVID-19 case as she was on her way to a women's basketball game. There, she alerted College President Rev. Brian J. Shanley, O.P. '80.
Father Shanley asked, "Do you think this is going to get big?"
"I definitely do," Kelleher answered.
Shortly after, students were told not to return to campus after spring break and the semester finished with remote instruction. When PC committed to opening for in-person classes in the fall of 2020, it was up to Kelleher and campus partners to develop a safety plan.
"We put so many good measures in place — masking, classroom and dining hall physical distancing, quarantine and isolation housing, testing, contact tracing. In the first days, I was very confident we could handle this," Kelleher said.
But then, one day in mid-September, the college's on-campus testing program recorded 67 positive cases.
"I knew that I couldn't possibly talk to 67 people in one day and do thorough case investigations," Kelleher said.
She credits a vast team of campus staff and local healthcare workers for the college's weathering of that outbreak and ongoing containment of the virus until vaccines became available.
Kelleher went more than a year without a day off, but she dwells on the positives.
"As a nurse, I did what I was trained to do, and my silver lining to the pandemic is that we made it through the worst. We're still making it through COVID-related issues. I'm thankful for the faculty, staff, and students that I was able to support and for the new friends I've gotten to know along the way."
More from the Spring 2022 magazine
More Providence College news