July 24, 2020
Kim Miale '01: NFL player agent with Roc Nation Sports
By Vicki-Ann Downing
When running back Saquon Barkley was selected by the New York Giants as the No. 2 pick in the 2018 NFL draft, history was made. It was the highest a player had ever been drafted when represented by a female agent.
For Kim Miale '01, it was business as usual.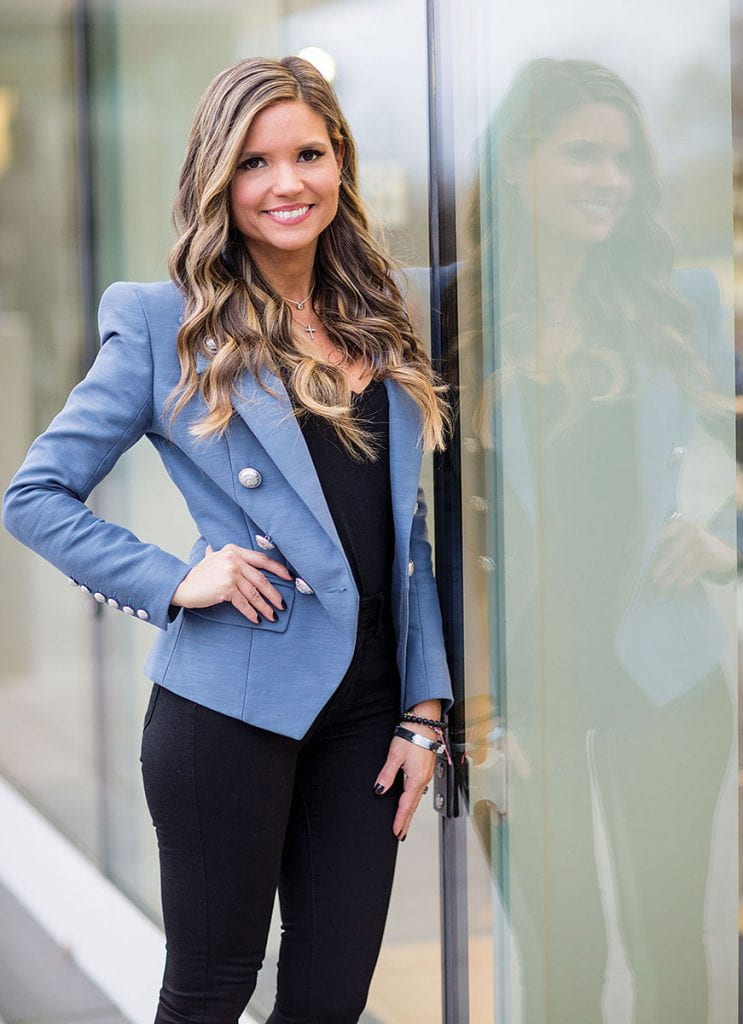 Since May 2013, Miale has been an agent with Roc Nation Sports in New York City, a division of the entertainment agency founded by Jay-Z. She represents six NFL clients, including Barkley and Juju Smith-Schuster of the Pittsburgh Steelers. As general counsel for the sports department, she works on endorsement agreements for the full roster of football, baseball, and basketball players.

Miale worked hard to achieve such success. After PC, she graduated from law school, then spent eight years as a litigator in Boston to repay her law school loans. She also honed the advocacy skills she now uses to represent clients.

In 2009, while still employed by the law firm, she took a leap and became licensed as an agent with the NFL Players Association. She printed her own business cards and spent all her vacation and free time making connections at the NFL Scouting Combine and at Pro Days. She consulted for years with Madison Avenue Sports and Entertainment in New York City before being hired by Roc Nation Sports.

In the fiercely competitive world of sports agents, where the top 10 percent of agents represent 90 percent of the players, Roc Nation Sports stands apart as a boutique agency representing a small group of elite athletes. It seeks to foster a family atmosphere, Miale said.

"Other agencies that compete with us from a resource standpoint represent hundreds of players," Miale said. "We have 18 in our football department. That's appealing to players who want personalized attention and a bespoke sort of strategy for themselves."

Miale, who grew up in Johnston, R.I., fell in love with PC during her senior year of high school when the men's basketball team reached the Elite Eight in the NCAA Tournament. Her father said she could live on campus as long as she was named to the dean's list every semester. Miale, who majored in both political science and English and spent a semester abroad in London, kept her end of the bargain.

At Suffolk University Law School, her sports law course was taught by Kristen Kuliga, founder of K Sports & Entertainment. Miale applied for and received an internship with Kuliga, the first woman to negotiate a starting quarterback's salary (Doug Flutie, San Diego Chargers, 2001). Miale would become the second (Geno Smith, New York Jets, 2013).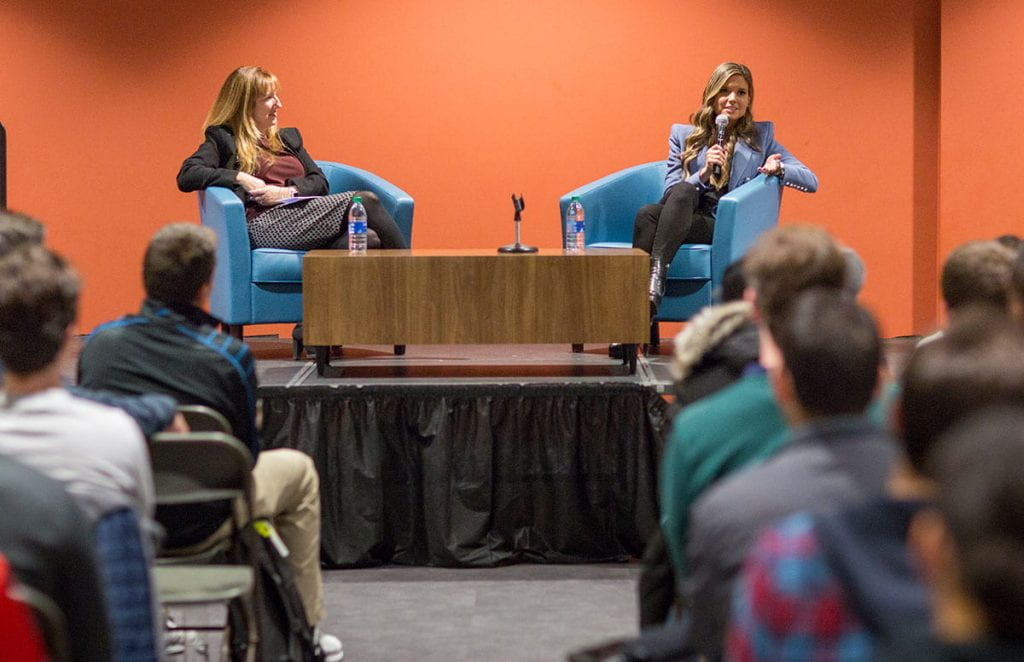 Last fall, Miale returned to campus to talk with students in a discussion moderated by Patti Goff '08G, assistant vice president for integrated learning and administration.

Her business is competitive, "so you need to stay on top of it all the time,"
Miale said.

In addition to representing six clients, she is expected to recruit one or two more in each draft class. She looks out for veterans who have contracts coming up. She spends weekends during the season watching her players at football games and often arranges to meet her family there.

"Every day is different. That's what makes it so fun," Miale said. "Going to games and spending time with the players really is fun."

When she joined Roc Nation Sports, a newspaper reporter wrote that her most notable accomplishment to date had been marrying her law school classmate (John Kevin Kelly, in Newport, R.I., in 2012).

"When you're looking at the other agents, the male agents don't look like they've played a sport either," Miale said. "In any case, most players don't want to talk to you about their strategy on the field. They want to know that you have a strategy for their contract."