June 16, 2017
Koikou '16 chosen as one of Africa's most promising young female leaders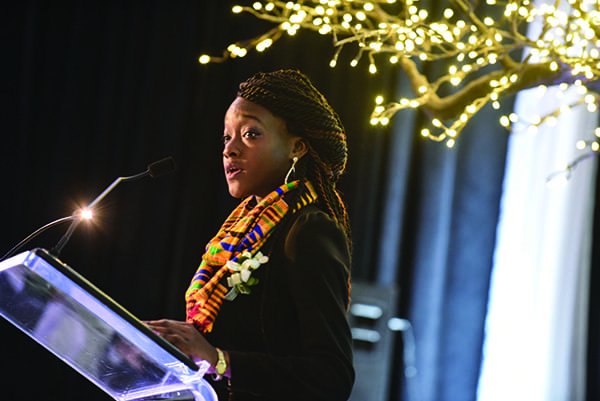 By Vicki-Ann Downing
Marie-Florence Koikou '16 of Abidjan, Ivory Coast, who majored in finance at Providence College, has been selected as one of Africa's most promising young female leaders by the Moremi Initiative for Women's Leadership in Africa.
Koikou was one of 28 women selected as a 2017 Moremi Initiative Leadership and Empowerment Development Fellow after a competitive process that drew more than 2,500 applicants from 45 African nations. Selection was based on leadership promise, community service, and commitment to the advancement of women in Africa.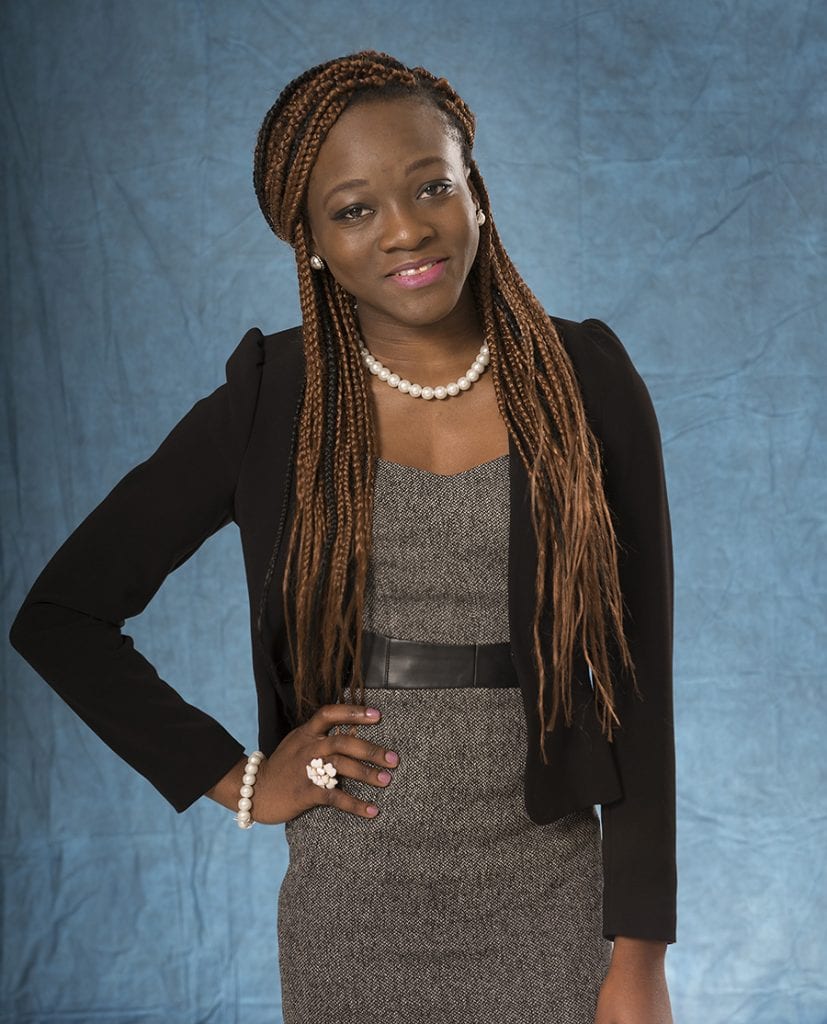 Koikou will spend three weeks at an intensive training program hosted by the Institute of African Studies at the University of Ghana in Legon. She will learn about leadership in the broad African context, cultivate skills to occupy and excel in leadership positions, and explore issues critical to African women and their communities.
The fellowship is for a year. It will include networking, media coverage, career planning, management, and access to opportunities and resources. Each fellow will initiate and lead a community change project on an issue of importance to her community or to African women.
Koikou applied for the fellowship because she noticed that few women from French-speaking countries in West Africa were represented each year.
"I hope to pave the way for more young African women, especially from Francophone Africa, to realize their potential for leadership and impact in their respective communities," said Koikou. "I would like to use this fellowship to get more tools and resources, and to learn good practices from the other inspiring participants to make my organization more impactful."
After graduating from PC, Koikou returned home to Abidjan to work for one year with GE Africa. She then applied for the prestigious GE Financial Management Program, which accepts only a few people from Africa each year. The process included a written examination and interviews in Johannesburg, South Africa.
Koikou was one of three people accepted for the program. Employees work in six-month rotations in four different countries over the course of two years. In August, she will move to Johannesburg to begin the first rotation.
Since graduation, Koikou has continued to work on her social ventures, including Ahiman Women (Women of Tomorrow), an empowerment and mentorship program she started for young girls.
"I organized boot camps and shadowing days to give them more resources and visibility to develop their potential," Koikou said.
She also became deputy secretary of the alumni board of her all-female high school, Lycee Ste. Marie. While attending school there, Koikou was accepted to the African Leadership Academy, a high school in Johannesburg for the top students from 54 African nations. She spent two years learning about entrepreneurship, leadership, and service, 3,000 miles from home.
"I just wanted to give back to Lycee Ste. Marie and volunteer my time," said Koikou. "We planned a successful career day at the high school and invited many alumnae who came to share their experiences. To put it in context, the notion of an alumni network in Cote d'Ivoire is not very developed, so it is usually difficult to have people participate in events. This one was a success and many people showed up."
While at PC, Koikou interned with Accion, a nonprofit microfinance organization, and learned about the impact of investment on the working poor in Nigeria and Ghana. In 2013, she interned with the United Bank for Africa and helped to develop a marketing plan for a prepaid Visa card in Senegal.