April 24, 2018
Lessons of the Sixties: How we study a turbulent decade
By Vicki-Ann Downing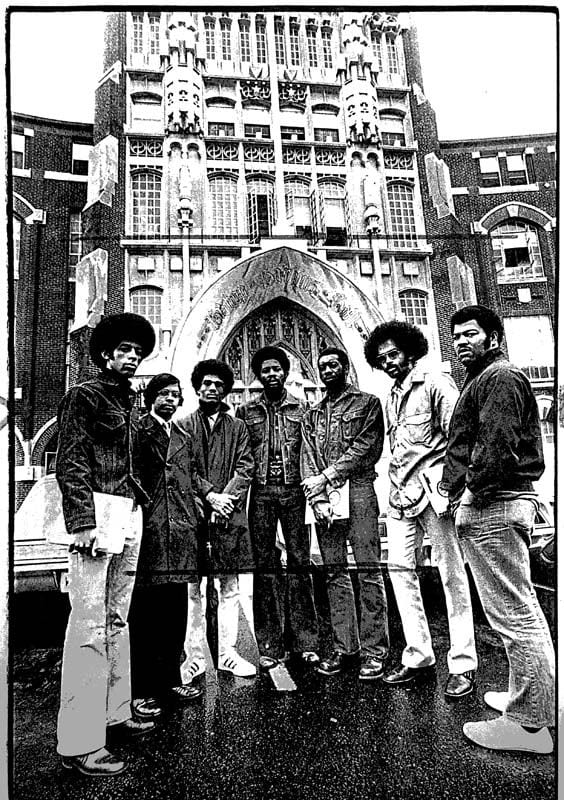 Dr. Mary Bellhouse, professor of political science, teaches The Politics of the 1960s in America, a four-credit, four-hour course that meets once a week. Students study the civil rights movement, the war in Vietnam, and the counterculture to understand issues of race, foreign policy, and human rights in the United States today.
The course "requires students to reflect on the events of the 1960s, and to think hard about our contemporary condition," Bellhouse said.
Each class is a combination of lecture, discussion, film (Eyes on the Prize, The Black Panthers: Vanguard of the Revolution, Hearts and Minds), and music (Bob Dylan's "Oxford Town," Nina Simone's "Backlash Blues," Phil Ochs' "I'm Going to Say It Now"). Texts include The Unfinished Journey: America Since World War II, by William Chafe, and The Things They Carried, by Tim O'Brien.
Bellhouse was an undergraduate student from 1965-1969. She remembers bus trips to Washington, D.C., to participate in war protests. During April and May 1968, when she was a junior at Columbia University, the campus was shut down by students protesting the university's ties to the war and its alleged racism, and teach-ins took place.
"Those events were such a big part of my college education," Bellhouse said.
PC students have been studying the Sixties since at least 1990, when Dr. Robert H. Trudeau introduced a special topics course, Politics and the Sixties. He continued to teach it until his retirement in 2010 as professor emeritus of political science.
"If you want to understand contemporary politics, it's useful to look at what happened in the Sixties," Trudeau said.
The period we call the Sixties really began in 1964 with the arrival of the Beatles and ended with America's withdrawal from Vietnam in 1973, Trudeau said. When the period began, Trudeau was a Peace Corps volunteer in Central America. In 1968, a year that opened with the Tet offensive in Vietnam and included the assassinations of Rev. Dr. Martin Luther King, Jr. and Sen. Robert F. Kennedy, he was a doctoral student at the University of North Carolina at Chapel Hill.
Trudeau campaigned for Eugene McCarthy, the anti-war candidate, for president. But at the Democratic National Convention in Chicago, where anti-war protesters and police battled in the streets, Vice President Hubert Humphrey won the nomination.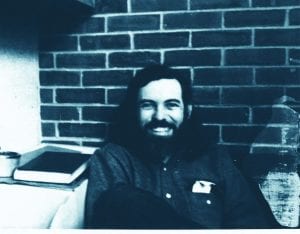 "We realized in 1968 that decisions were not being made on the basis of moral good, but on power, and on office-holders staying in office," Trudeau said. "The takeaway is about power and social movements, and speaking truth to power, and that power won, and the truth did not."
Dr. Darra Mulderry, coordinator of post-graduate fellowships at PC, teaches Genealogy of the 1960s: A Seminar on Postwar U.S. Culture and Ideas, a history course that is open to undergraduate and graduate students as well as those in the School of Continuing Education. Ages can range from 22 to 75, she said.
"The students at the latter end of that range lived the 1960s, and their contributions to the seminar are uniquely valuable,"
Mulderry said.
"Young adults still flock to study the 1960s," she said. "I think that this is because so many feel an affinity for a time when persons their age were cultural and political change-makers."
Paul J. Plumitallo '17, a political science major who took Bellhouse's course during his junior year, said it inspired his
work today. Plumitallo works for the Center for Court Innovation at Midtown Community Court in Manhattan. He helps fathers who do not have custody of their children find jobs, fix their credit problems, and learn parenting skills.
Bellhouse's course "was the most engaging and eye-opening course I took in four years at Providence," said Plumitallo. "While it taught me about history and filled my head with plenty of useful information, it also had an emotional impact. I've been motivated to understand and address the injustices that plague our society to this day."