April 23, 2018
Lessons of war: Remembering Vietnam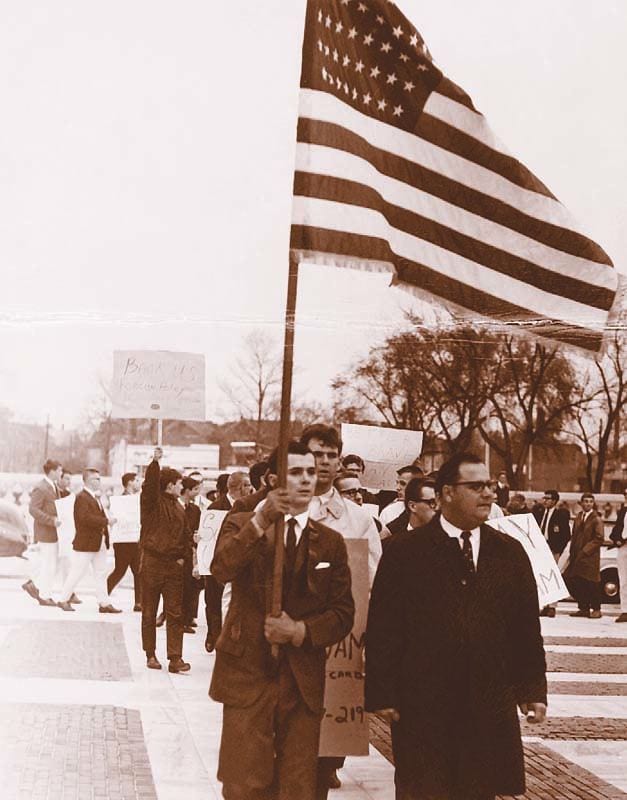 By Vicki-Ann Downing
The war in Vietnam dominated the national conversation in the 1960s. Students and professors took part in anti-war protests, such as the Moratorium to End the War in Vietnam in October 1969. But, while some were protesting, others were serving — "not because we were pro-war, but because we were pro-country," said Ronald Regan '68.
Regan, an accountancy major, enlisted after graduation. He still recalls the day, when reviewing the list of fallen soldiers in the military newspaper Stars and Stripes, he saw the name of his classmate, Army Lt. Thomas Patrick Gill III '68, killed in action on Dec. 7, 1969.
Lt. Gill, from Pawtucket, had planned to study law, Regan said. He was one of 10 alumni who died in Vietnam. The Class of 1966 dedicated a memorial on campus to all of them.
Of the 58,220 American casualties in Vietnam, more than two-thirds — 39,361 — occurred between 1967-1969. The year 1968 was the worst of all: 16,592 deaths. It also was the year that 96 second lieutenants were commissioned through ROTC as part of their PC graduation.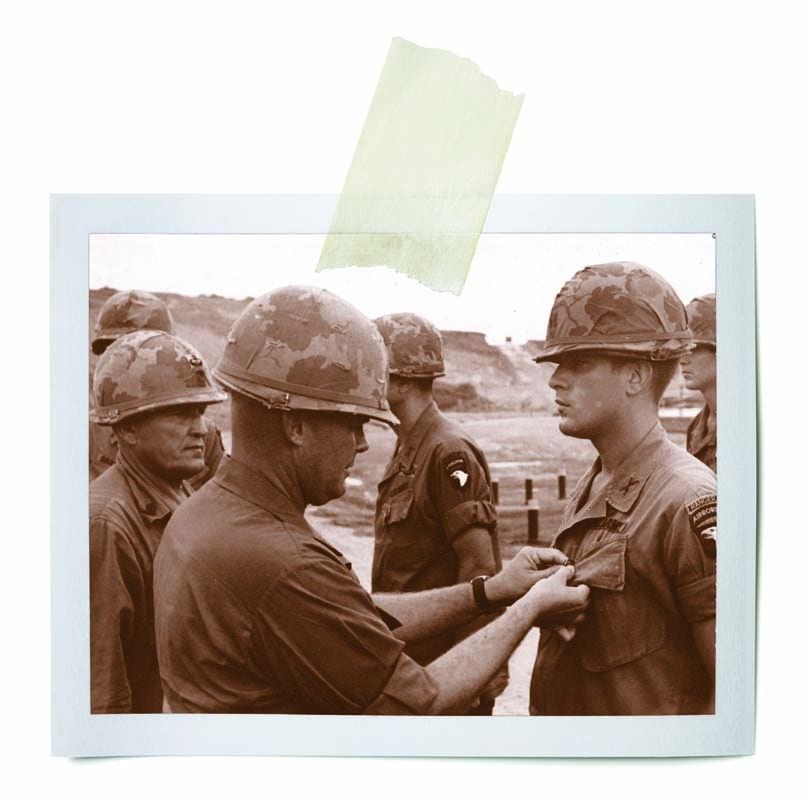 Military service was a family tradition for many, including Col. Gerald F. Dillon '68 & '74G. (His father, James J. Dillon '32 & '36G, served in the Navy during World War II, and his son, Col. Ryan S. Dillon '95, is the defense spokesman for Iraq and Syria). At 22, Dillon commanded Charlie Company, 502nd Parachute Infantry Regiment, in the 101st Airborne. In May 1970, during "the longest three days of my life," he was wounded in fighting that killed 15 men.
"Our generation was raised to always respect authority," Dillon said. "The real world is a harsh teacher. We certainly learned to become a little more circumspect, and skeptical, later on."
Dillon received two Silver Stars, two Bronze Stars, and the Purple Heart. He returned to PC to teach military science in ROTC and to earn a master's degree in educational counseling. He is retired after a 30-year Army career. He was posted to
Germany and Egypt and taught at the Army Ranger School, Naval War College, and U.S. Military Academy at West Point.
When Gerald J. Hughes '68 was in ROTC, his younger brother, Mark, was already serving in Vietnam.
"We're baby boomers," Hughes said. "Most of our fathers were in World War II. We grew up with that mentality. Serving your country was the right thing to do."
Hughes was a Green Beret who led 40 men in infantry combat. After serving, he earned an MBA from Seton Hall University and worked in corporate employee benefit consulting for 30 years.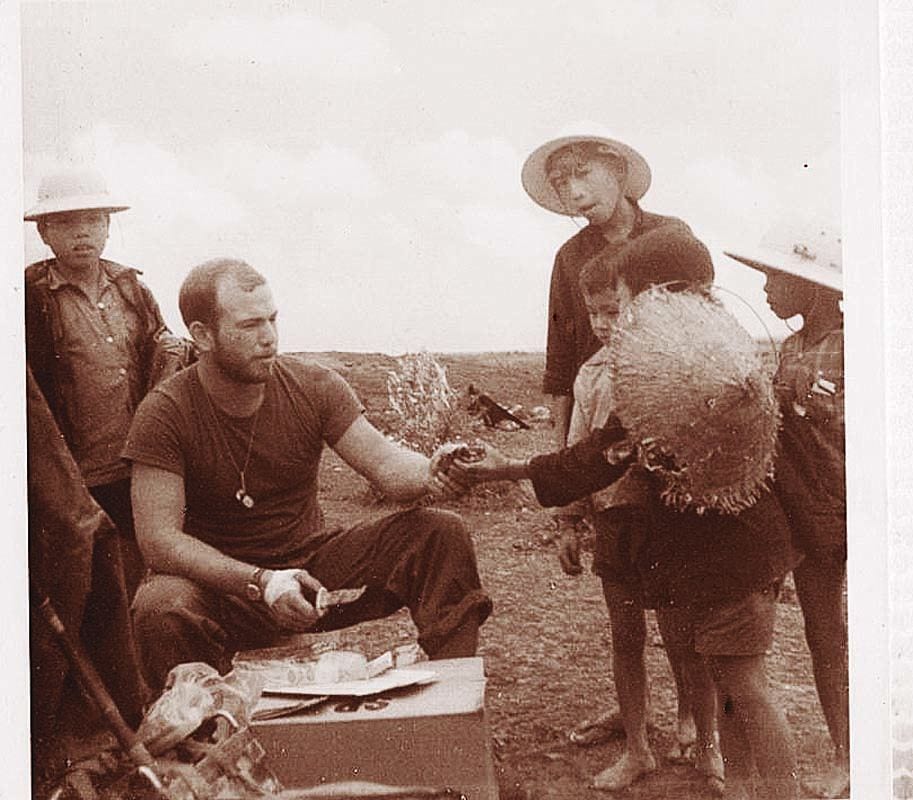 Most recently, he helped establish the Vietnam Veterans Memorial in Key West, Fla. He said he has the deepest respect for all classmates who served.
"I read a thousand books after Vietnam to try to understand what it was about," said Hughes.
"Do I have an answer for the whole thing? No. But I understand it a lot more. I have to say, percentage-wise, most of us would go back to Vietnam and do it all again, even knowing what we know now. But we'd rather fight it our way this time."