July 23, 2020
Love is stitched into the heart of Laurie Hart '03
By Nick Wesman '20G
"We're blessed to be a blessing."
For Laurie Hart '03, this mindset has guided her post-Providence College path. The idea behind that statement has led her all over the world, from South Africa and Cape Verde, to the United Arab Emirates and now, Afghanistan, where she sat down for a video interview after a day of teaching English to Afghan military and medical personnel.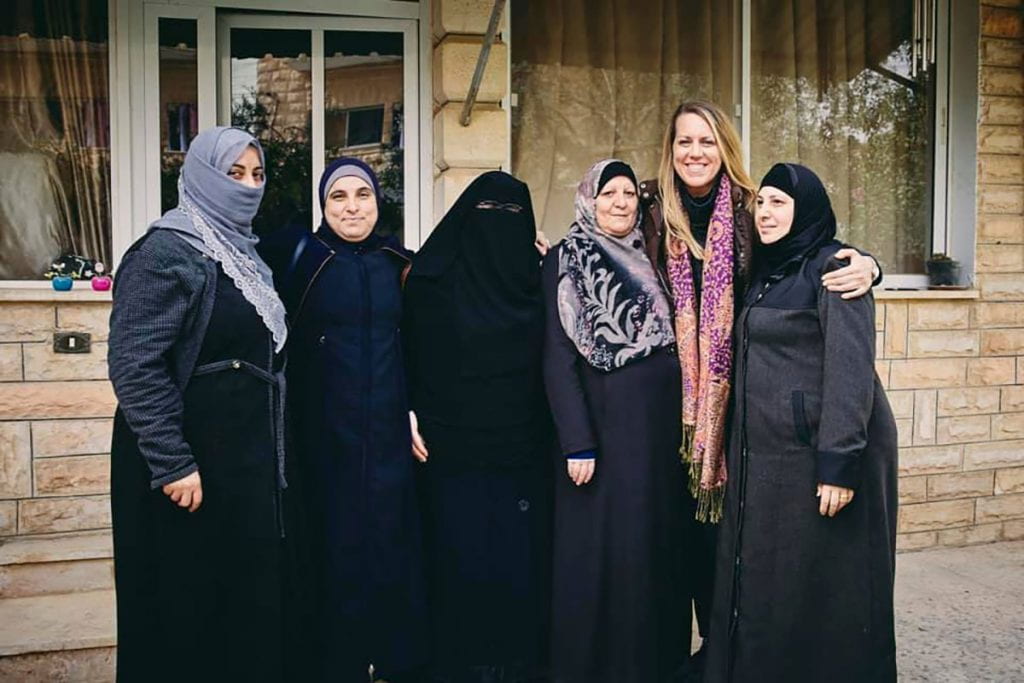 When the call began, Hart was sitting in the dark.
"We just had a power outage. It usually just lasts a couple minutes," she said, matter-of-factly.
Sure enough, power was restored minutes later. It's circumstances like she found herself in that morning that come with the life of service to which Hart has dedicated herself. Not unexpectedly, the coronavirus pandemic also kept her essentially in a "lockdown" mode for several months this year.
After graduating from PC with a major in history, Hart knew she wanted to use her education and energy to help others. In college, she had traveled with Habitat for Humanity on a trip to Ohio and volunteered for Hasbro Children's Hospital. She felt called to continue serving others, a feeling that has taken on various forms during the past 17 years.
Initially, that desire took Hart to South Africa, where she volunteered at an orphanage and a school for children with mental disabilities. She followed that with a multi-year term in the Peace Corps, working in Cape Verde.
After returning to the United States to attain a master's degree in education from the University of North Carolina, her service took on more of the education focus.
"I wanted to work in a high-needs school that had more minorities, so I was targeting Washington, D.C., because that's where I thought I wanted to be," she said.
But while searching for positions in the capital, she discovered a program for the Diplomatic Language Services, based out of Arlington, Va.
In 2011, the DLS hired Hart to teach English to members of the United Arab Emirates Air Force, an opportunity that would eventually open doors to assist a particularly vulnerable group of people.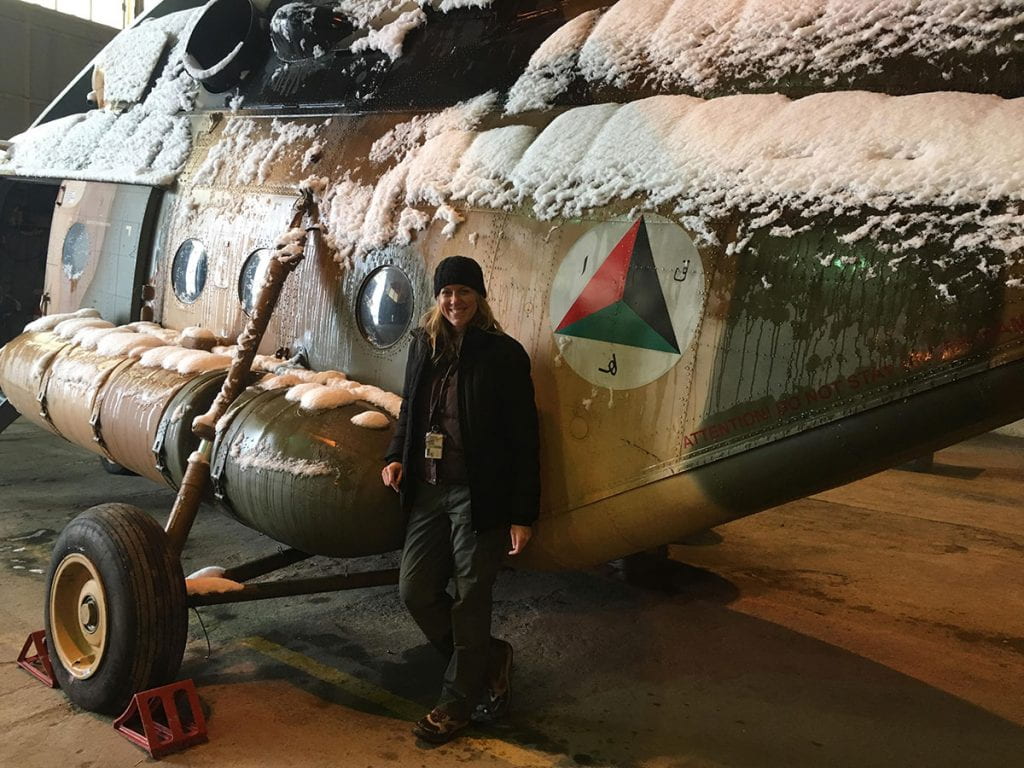 While working in the UAE, she developed friendships with several Syrians. Through those connections, she got the chance to travel to Jordan where she met a group of Syrian women living in a refugee camp. The women, she found, had started a knitting group to help support themselves and their families. They had been receiving grants from large non-profit groups to produce knitwear, like hats, scarves, and children's toys. Hart was inspired by the warmness of the women in the group despite their circumstances and wanted to get more involved.
"The women speak for themselves," said Hart. "People have lost their homes, their livelihood, most of them have lost family members. Lives, as they know it, have been destroyed."
"And yet, they're so warm and welcoming and hospitable. Their openness to share and their level of generosity was humbling."
Thus, in 2013, Hart founded Love for Syria, a non-profit aimed at organizing the knitting group and providing business support.
"The women were getting grants from larger non-profits, but what's unique about Love for Syria is that we're casting our net deep and not so wide," said Hart.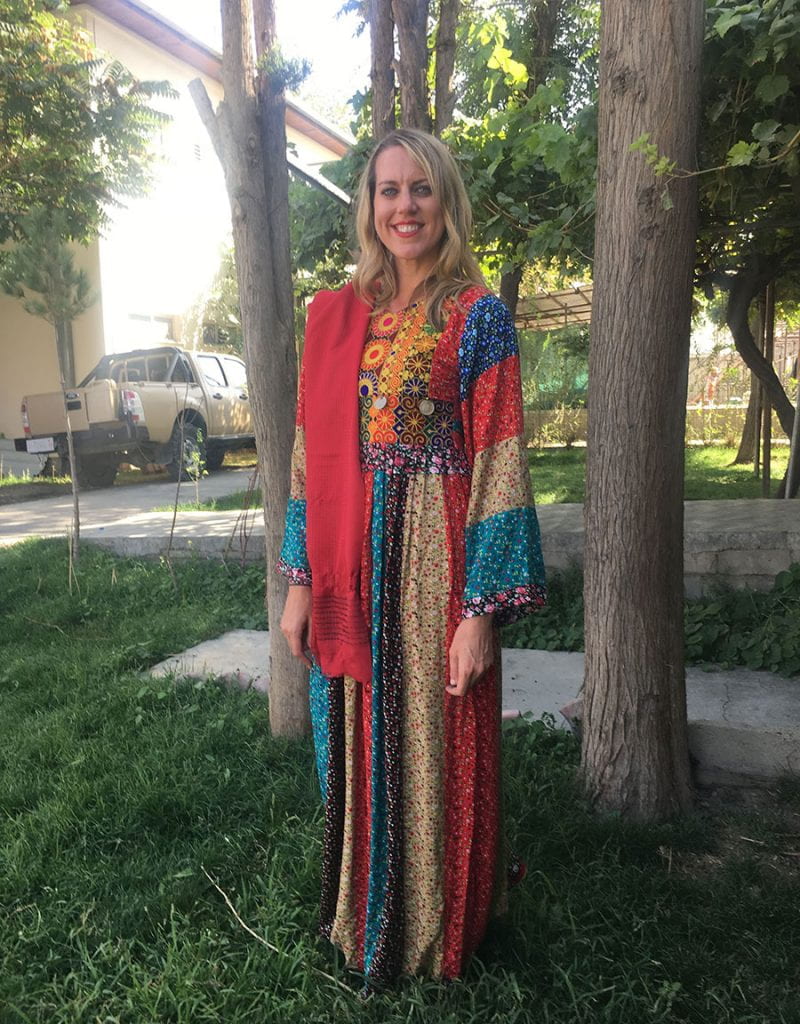 "What we do is we develop products for the women to make and then we do marketing, branding, and distribution."
An operation that started with 13 Syrian refugee women has now grown to exceed 60. By focusing solely on the knitting group and their families, Love for Syria can tailor its assistance directly to the needs of the refugee women, said Hart.
Her work with Love for Syria is currently a side commitment for Hart. She is teaching English in Afghanistan and is only able to visit the knitting group in Jordan once or twice a year. But her motivation to assist the women served by Love for Syria cannot be diminished.
"Love for Syria is the perfect storm of wanting to do something meaningful and having this new community of friends that are going through civil war," she said.
"I've been born into this life I have just by the grace of God. When I think about the injustices of the world, the only thing that can allow me to reconcile my privileges is the idea that those who have been given so much are called to help the people that haven't had those opportunities. We are only blessed to be a blessing to those in need."