February 26, 2020
Mae C. Jemison, M.D., first woman of color in space, to present commencement address
By Vicki-Ann Downing

Mae C. Jemison, M.D., a former NASA astronaut who in 1992 became the first woman of color to go into space, will be the featured speaker at Providence College's 102nd Commencement Exercises, which have been postponed to Saturday, Oct. 31, 2020.

The ceremony will be held in the Dunkin' Donuts Center in downtown Providence.

Jemison will be one of seven honorary degree recipients. The others are Val Ackerman, commissioner of the BIG EAST Conference; J. Peter Benzie '70, an emeritus trustee of the College and a financial services senior executive; Sister Jane Gerety, R.S.M., former president of Salve Regina University; Dr. Hugh F. Lena, III,, the College's first provost and senior vice president for academic affairs, and professor of sociology; and Erich E. Miller, president of My Brother's Keeper, a Christian charity in Massachusetts that delivers furniture and food to those in need. In addition, Dr. Francis P. MacKay, a PC chemistry professor and co-founder of the Rev. Dr. Martin Luther King, Jr. Scholarship Program, will receive a posthumous degree.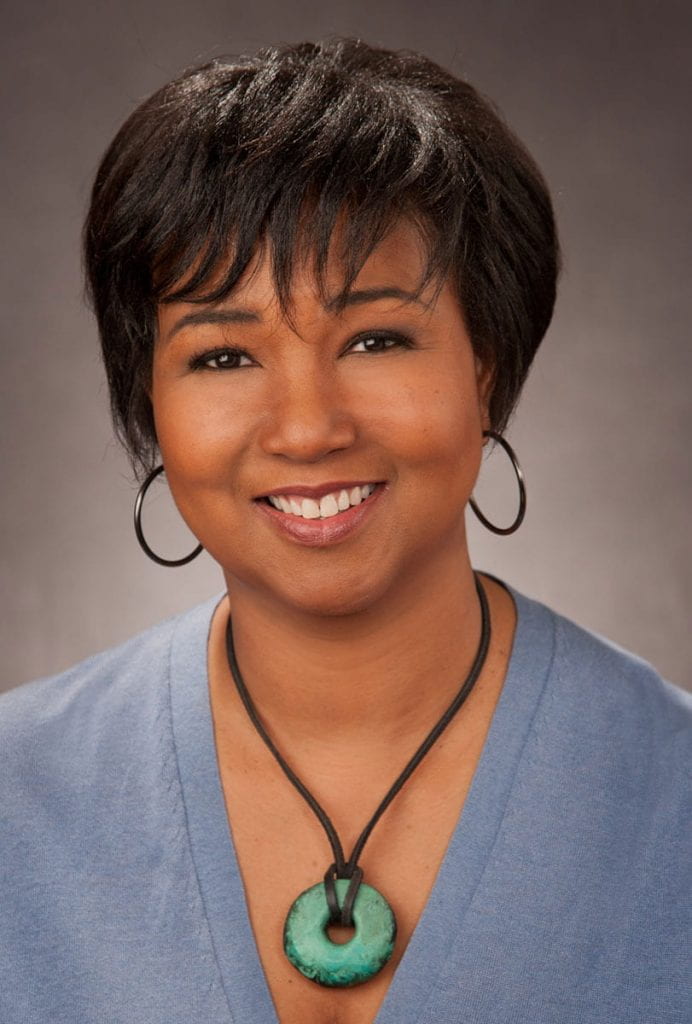 Jemison, an engineer, physician, educator, and former NASA astronaut, will receive an honorary doctor of humanities degree. As mission specialist aboard the Space Shuttle Endeavour, she orbited the earth for nearly eight days, from Sept. 12-20, 1992.

Born in Alabama and raised in Chicago, Jemison was 16 when she entered Stanford University. She earned a bachelor of science degree in chemical engineering and a bachelor of arts degree in African and Afro-American studies. While studying at Cornell Medical School, she traveled to Cuba for research, to Thailand to work at a Cambodian refugee camp, and to East Africa to work for Flying Doctors. She also found time to join the Alvin Ailey American Dance Theater. After graduating with a medical degree in 1981, Jemison interned at Los Angeles County-USC Medical Center and was a doctor for the Peace Corps in Liberia and Sierra Leone from 1983-1985.

Jemison returned to the United States to enter private practice in Los Angeles while taking graduate-level engineering courses. The flights of Sally Ride and Guion Bluford in 1983 inspired her to apply to NASA's astronaut program in October 1985 — but selection of new candidates was postponed after the Space Shuttle Challenger explosion in 1986. She reapplied in 1987 and was one of 15 candidates chosen from among 2,000 applicants for NASA Astronaut Group 12.

On Sept. 28, 1989, Jemison was selected to join the STS-47 crew as Mission Specialist 4 and was designated science mission specialist, a new astronaut role being tested by NASA to focus on scientific experiments. During her time in space, she performed experiments in material science, life sciences, and human adaptation to weightlessness. Throughout the eight-day mission, she began communications on her shift with the salute "Hailing frequencies open," a line used by Lt. Uhura, played by Nichelle Nichols in the original Star Trek TV series.

After six years as an astronaut, Jemison left NASA in 1993. She taught environmental studies at Dartmouth College and founded a technology consulting company, The Jemison Group, Inc. She also established The Dorothy Jemison Foundation for Excellence, named after her mother, to develop and implement teaching methods and educational programs to help people fully participate in and contribute beneficially to society. Through the foundation, Jemison is the principal of 100 Year Starship, a nonprofit dedicated to making sure that humans will have the opportunity for travel beyond our solar system to another star within the next 100 years.

Jemison has written several books for children, including Find Where the Wind Goes: Moments from My Life (Scholastic Press, 2001). She was the first real-life astronaut to appear in an episode of  Star Trek: The Next Generation, and she is a LEGO figurine in the LEGO Women of NASA kit. She is a host for National Geographic's "One Strange Rock" series and is space operations adviser for its global miniseries, "MARS."

Jemison holds several honorary doctorates and has been inducted into the National Women's Hall of Fame and the International Space Hall of Fame.
About the other honorary degree recipients: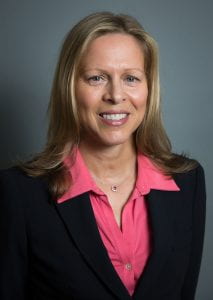 • Val Ackerman, who will receive an honorary doctor of laws degree, is commissioner of the BIG EAST Conference, the NCAA Division I athletics conference that includes PC. Commissioner since June 2013, she also was the first president of the Women's National Basketball Association from 1996-2005. Prior to that appointment, Ackerman worked as a staff attorney for the National Basketball Association, as special assistant to NBA Commissioner David Stern, and as NBA vice president of business affairs. She holds a law degree from UCLA and played basketball for four years while studying political and social thought at the University of Virginia. A former president of USA Basketball, she serves on the executive committee of the Naismith Memorial Basketball Hall of Fame.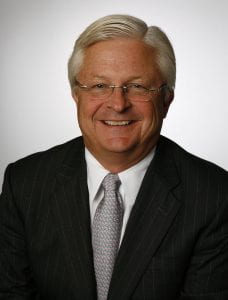 • J. Peter Benzie '70, who will receive an honorary doctor of commercial science degree, is an emeritus trustee of Providence College, having served on the board from 2009-2018. He is senior managing director and founder of Broadridge Financial Solutions, Inc., in New York City. Benzie spent his career in financial services on Wall Street, including as chairman and chief executive officer of Chase Investment Services and as senior executive vice president for the branch system of Fidelity Investments. Benzie majored in business at PC. Following graduation, he served as a U.S. Army officer in Europe from 1970-1974, then began his financial career with Shearson Lehman. As a PC trustee, he chaired the Building and Properties Committee and was a member of the Executive Committee.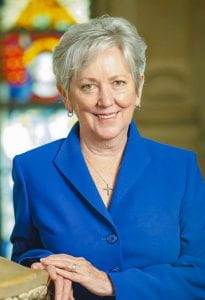 • Sister Jane Gerety, R.S.M., who will receive an honorary doctor of humanities degree, retired as president of Salve Regina University in 2019 after 10 years in that position. She now is chief mission officer for Saint Joseph's Health System, a healthcare ministry in Atlanta that includes Mercy Care, Emory-St. Joseph's Hospital, and Mercy Foundation. A member of the Religious Sisters of Mercy, Sister Jane holds a Ph.D. in English from the University of Michigan, a master's degree in French from Middlebury College, and a bachelor's degree in French from Mount Saint Agnes College in Baltimore, Md. Prior to becoming Salve president, she served in the St. Joseph's Healthcare System from 1992-2009 and was the academic dean at Carlow College in Pittsburgh, Pa., from 1988-1992.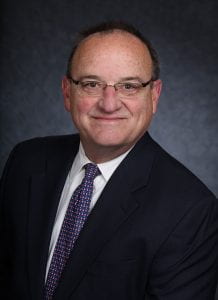 • Dr. Hugh F. Lena, III, who will receive an honorary doctor of education degree, is stepping down in June after 46 years as a PC administrator and faculty member. For 16 years, he has been the College's chief academic officer — vice president for academic affairs from 2004-2009 and the College's first provost and senior vice president since 2009. Lena was hired as assistant professor of sociology in 1974 and promoted to professor in 1993. Even as an administrator, he taught courses in sociology, the MBA Program, and the Public and Community Service Studies Program. He has a Ph.D. and master's degree in sociology from the University of Connecticut and a bachelor's degree in sociology from the University of Notre Dame.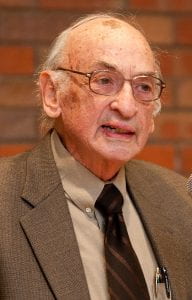 • Dr. Francis P. "Pat" MacKay, a retired associate professor of chemistry at PC who died on Sept. 9, 2019, will be awarded a posthumous honorary doctor of science degree. Dr. MacKay was a champion of diversity and inclusivity at the College. In 1968, following the assassination of Rev. Dr. Martin Luther King, Jr., Dr. MacKay teamed with two faculty members to establish a scholarship fund to make it more possible for black students to attend PC. Their efforts led to the establishment of the Rev. Dr. Martin Luther King, Jr. Scholarship Program, which has awarded more than 700 scholarships. Dr. MacKay, who was hired to teach chemistry at PC in 1958, was a faculty member and administrator for more than 50 years. He served as department chair, president of the Faculty Senate, and as vice president for academic administration, during which time he established the position of dean of minority students and an office of multicultural affairs.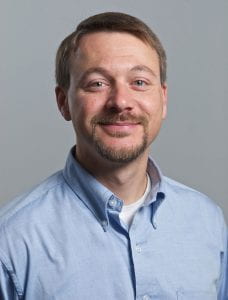 • Erich E. Miller, who will receive an honorary doctor of public service degree, is president of My Brother's Keeper, a Christian charity with locations in Easton and Dartmouth, Mass. With 14 staff members and 4,000 volunteers, including PC students, the organization's mission is "to bring the love and hope of Jesus Christ to those we serve" through deliveries of furniture and food. Miller became the first paid employee of My Brother's Keeper in 1998. Under his tenure as president, the organization expanded services to the South Coast region of Massachusetts and built a 23,000-square-foot facility in Dartmouth. Miller has a finance degree from the University of Notre Dame and participated in a post-graduate service program, Holy Cross Associates.