January 27, 2020
Meet the 2019-20 Social Media Ambassadors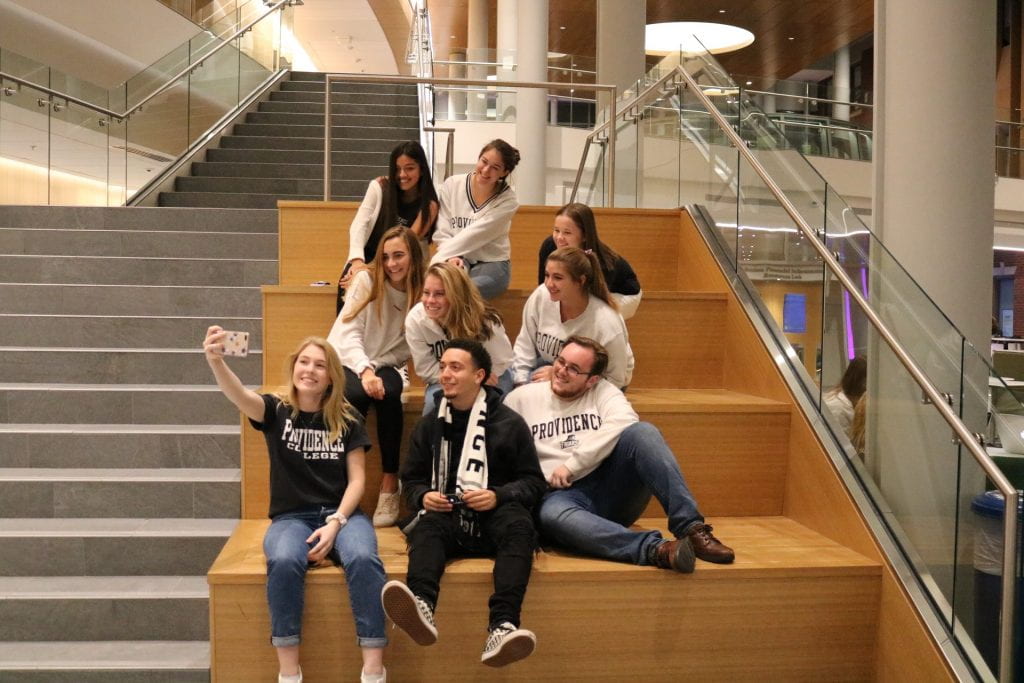 Meet the geniuses behind Providence College social media — the Social Media Ambassadors!
These students represent a range of class years and a variety of majors. They vote on the Friday 5 each week and also contribute ideas and content for Providence College on Facebook, Twitter, Instagram, Linkedin, and Snapchat. If you've used Providence College Instagram stickers, thank an ambassador!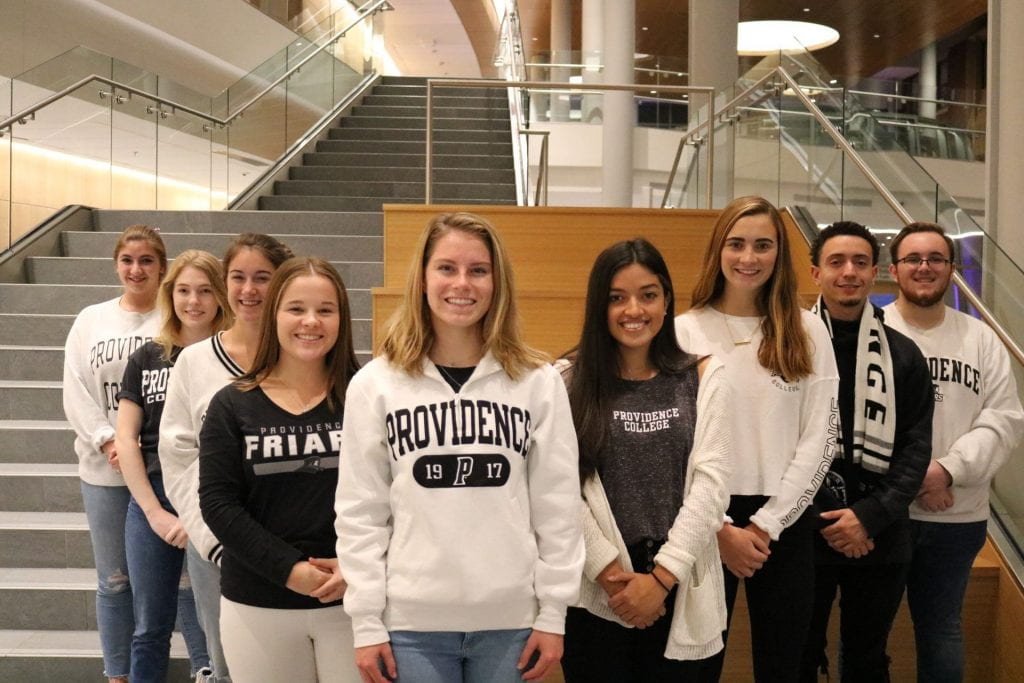 Ryan Ashe '21 (Berlin, Conn.) marketing major
Bradley Camilo '20 (Methuen, Mass.), finance major
Victoria Haak '20 (Lockport, N.Y.), biology major
Ashlyn Hovan '21 (Manalapan, N.J.), economics major
Lindsey Lopez '20 (Lincoln, R.I.), marketing major
KJ McSweeney '22 (Medway, Mass.), mathematics major, computer science minor
Anisa Tarrant '22 (Colchester, Vt.), marketing major
Hannah Welsh '20 (Hopkinton, Mass.), marketing major
Grace Whitman '22 (Orange, Conn.), finance major, political science minor
Caroline Veale '21 (Dartmouth, Mass.), psychology major, gender studies minor
Apply to be a Social Media Ambassador
Check out some projects and posts created or inspired by Ambassadors
@ProvCollege on TikTok
Ambassadors led the creation of PC's TikTok. Victoria Haak '20 created the series, "PC in a Box," filmed by KJ McSweeney '22. This edition features ambassador Bradley Camilo '20.
Follow PC on TikTok
---
Gonna tell my kids …
Ambassadors worked together to select the best concept and caption for this photo.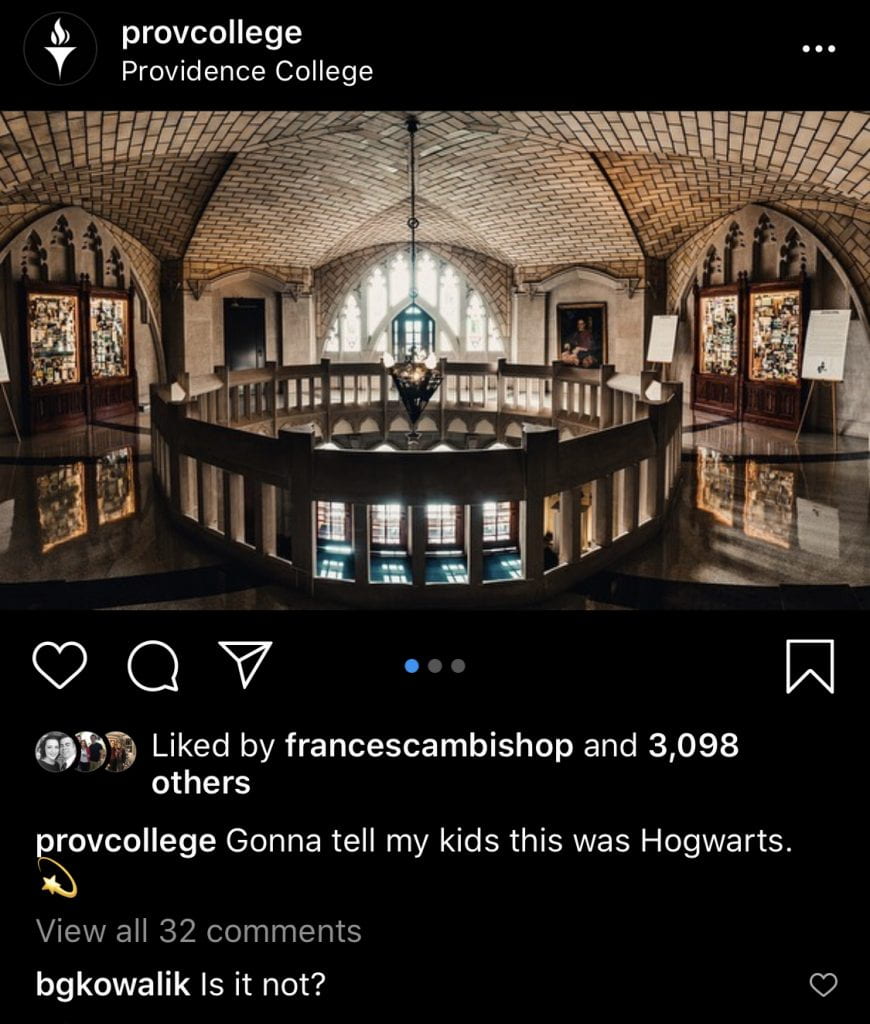 ---
PC Pumpkins
Ambassadors carved Providence College-themed pumpkins, like this one by KJ McSweeney '22.