March 17, 2017
Mind games: Eddie Martucci '04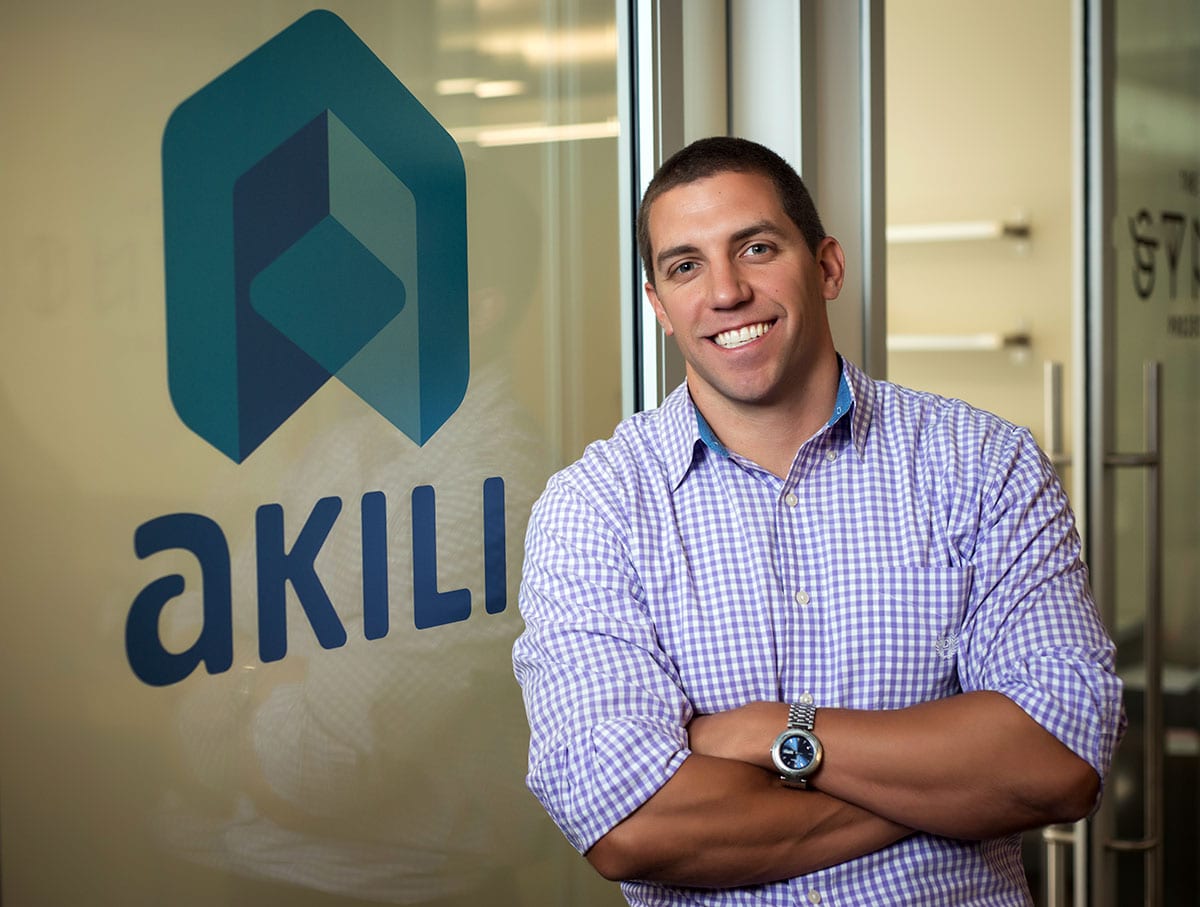 On paper, Eddie Martucci '04 is a biochemist. He earned three degrees — a bachelor's from PC and a master's and Ph.D. from Yale — all in biochemistry.
But in practice, Martucci is an alchemist of sorts — an entrepreneur, venture capitalist, and scientist who combines seemingly dissimilar specialties to create biomedical breakthroughs.
In 2009, he joined PureTech, an incubator and think tank that seeks out "the best scientists in the world working on the best technologies" that have the potential to transform patients' lives. In 2012, he founded Akili Interactive, a "digital medicine" company that has hired top video game designers, biomedical and biochemical engineers, neuroscientists, and business minds to create apps with the potential to treat ADHD and autism.
"At the time, this was a ridiculously crazy idea," Martucci recalls. "I was trained very early to take an interdisciplinary approach to any problem. It's the only way to be successful in the startup environment. If you drop all of the politics and preconceptions of what certain disciplines of science do better than others, you'll discover the best way to solve problems scientifically."
Clearly, he's on to something. In 2016, Akili was ranked No. 1 in the healthcare category of Entrepreneur magazine's 100 Brilliant Companies to Watch and has attracted the attention of Pfizer, Shire Pharmaceuticals, and Autism Speaks.
"At PC, they do a really great thing. In your junior and senior year, you dive into the scientific literature and new research and then present this fascinating new area of research to the department. It's open-book. You can do anything you want. And I think that's reflective of PC generally — you're encouraged not to have too many preconceptions. You're encouraged to find something interesting with no predefined boxes. I still remember that intensely."