September 13, 2021
Modern art, science collaboration looks to Dungeons and Dragons for inspiration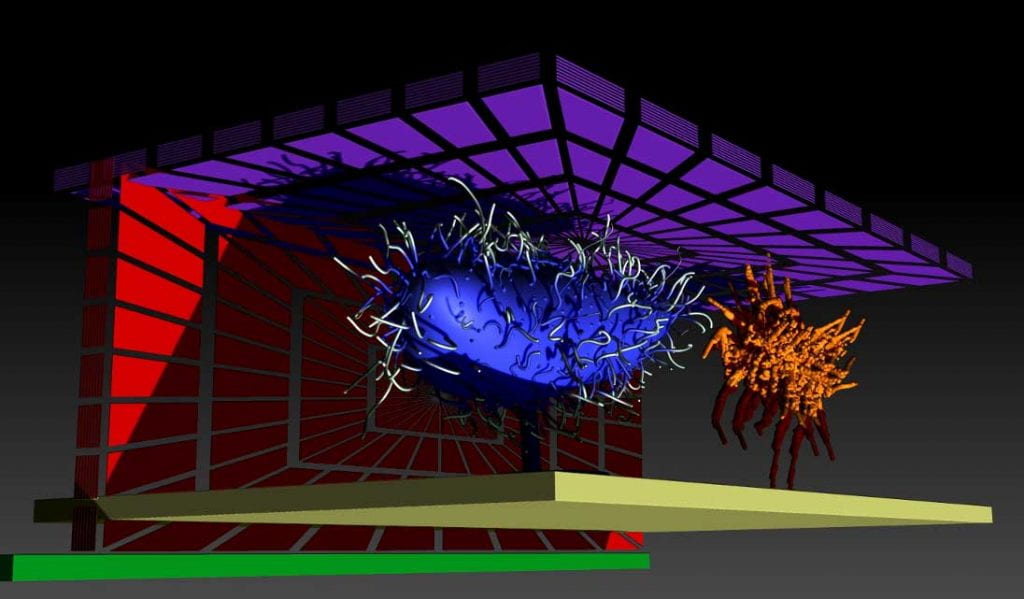 By Chris Machado
Art met science during the spring semester at Providence College. From that encounter came a shared experience between two distinct student groups, a deeper understanding of the immune system and digital imaging, and the revival of a classic role-playing game.
When Dr. Charles Toth, associate professor of biology, was planning his Immunology course, he wanted to engage students through a creative project. That quest led Toth to James Janecek, associate professor of art, who was planning his Digital Imaging: 3D Game Characters course. Toth's course covers the fundamental aspects of immunity, hypersensitivities, immunodeficiencies, autoimmunity, and transplantation biology. In Janecek's course, students use software to sculpt and paint objects in real time.
Working together, students from both classes were tasked with meeting those class objectives by creating a Dungeons and Dragons-like tabletop game. An interactive dungeon based on the colon, stomach, and brain was created by Toth, and the students were charged with developing "attacks" and "defenses" for the characters to align with actual biological functions of the cells.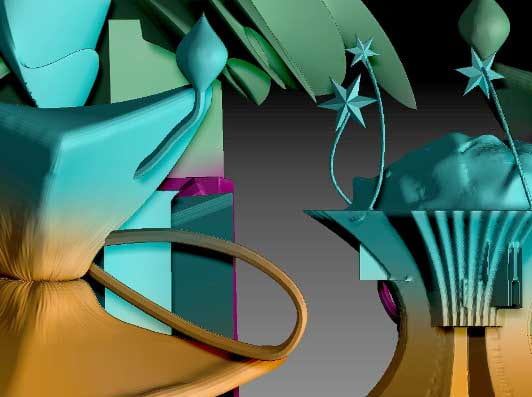 "The buzzword for me was actionable. How do you make what the immune system does actionable?" Toth explained. "The students did a great job in creating actionable powers that mimicked the functioning of the immune system."
Janecek added that the peer-to-peer aspect of the course differentiated the experience for the students. "It's one thing to have an authority figure sharing information on how to do things, but it's another thing to have lateral communication with their peers to make this work," he said.
So, while Toth's class was covering topics ranging from organ structure to allergies to cancer and Janecek's students were learning how to use cutting-edge digital design software, their shared goal was to create the playable science-related game.
"By the time the classes got together, the art students had been working for six weeks. They had all the basic skills to make this happen," Janecek said. "The students in my class were thinking about science in terms of a visual contribution, which helped them understand what science does."
Kayli Fagan '23 (Taunton, Mass.), an art student, said the intellectual progression excited her the most.
"We started the class making simple cubes and ended the class with an elaborate game space filled with the organisms that we created," she said. "Working with biology students was really great because they offered their input, gave me inspiration, and helped to create a really neat project."
Miranda Balossi '23 (Guaynabo, Puerto Rico), a psychology major, said her artistic creativity was challenged by the complexity of the organisms they were designing. But she credited the science students with helping her "appreciate just how distinct and fascinating the form and function of each organism is."
"I had to undertake plenty of research just so my cells could make the perfect characters for a game, which was so refreshing and a one-of-a-kind project I had never experienced in the past," she said.
James Rivelli '21 (Hazlet, N.J.), a biology major who is on his way to medical school, said the "art aspect of this course added something I may never experience again throughout my education."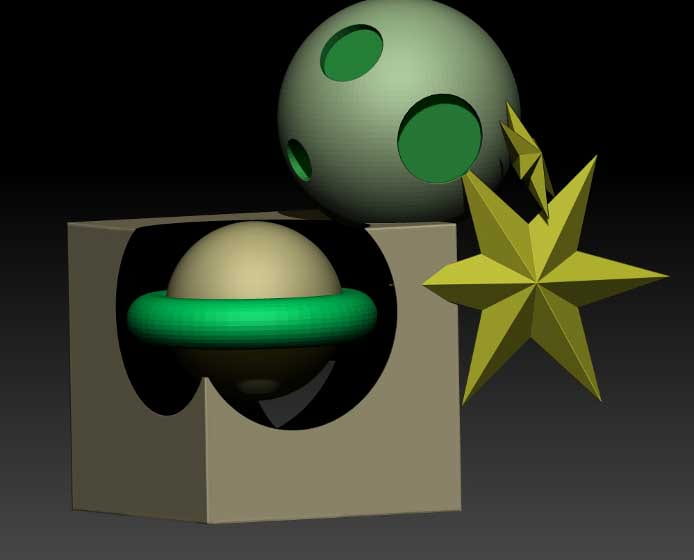 "The cooperative experience allowed me to visualize STEM from an art perspective, like how to incorporate a bacteria's function into its design in a creative way," he said. "The art students went above and beyond while learning about the different bacteria cells or immune cells and used that knowledge to create an imaginative character for our final product. It was refreshing and a great experience."
Toth said he would like to continue co-teaching interdisciplinary courses alongside Janecek for several reasons. As important as any of those is the experience's connection to PC's liberal arts promises.
"By collaborating with the art students, my students could see the structure-function relationship better," he said, noting that the class will once again be offered this academic year. "The combination of the groups was really cool and made it unique. That, in my opinion, highlights the synergy of PC and the liberal arts. The students got together, and the sum of the parts was more impactful than if we just went our own way.
More Providence College news