January 05, 2022
New Providentia Fund honors 50 Years of Women at Providence College
By Stasia Walmsley
The Providentia Endowed Fund — an initiative to celebrate 50 years of undergraduate women at Providence College — has amassed gifts of more than $2 million since its inception. Fundraising has come almost entirely from leadership donors who are women alumni, a first for the college.
"The unprecedented speed at which this initiative exceeded its initial goal of $1 million is a testament to the power and generosity of our network of women alumni," said Gregory T. Waldron, senior vice president for institutional advancement. "What an inspiration to the entire Providence College community."
Providentia will fund projects that are sponsored and directed by women, including undergraduate research, student leadership development, and regional and interest-based programming that brings PC alumni together.
apply for a providentia grant
"This fund will be instrumental in helping us build upon the momentous impact women have had at Providence College and it will provide opportunities to challenge, engage, and recognize Friar women, now and well into the future," said Rev. Kenneth R. Sicard '78, '82G, the college's president. "I am grateful to the fund's benefactors for their commitment and for embracing this important initiative."
Susan Esper '91, vice chair of the PC Board of Trustees, is the Providentia Fund's lead donor. An audit partner at Deloitte with leadership responsibility for many teams and clients, Esper is passionate about paying forward the opportunities she had as a student and an alumnus. In particular, she recalls the impact of accountancy professors Carol Hartley, the late Ann Galligan Kelley '78, and Patricia Evangelista in helping jumpstart her career. Esper wants similar opportunities for her daughters, who are members of the classes of 2019 and 2022, and their friends and classmates.
"Part of celebrating the 50th anniversary of women at Providence College involves looking ahead. Every woman who comes through the college should someday be able to say, 'I had amazing mentors and teachers' — and so many other opportunities I am able to attribute to my college experience," Esper said. "I knew this was something I had to be part of in a very important way."
Esper's leadership gift to the fund is intended to reflect her own commitment and to inspire others. She has pledged $250,000 to match 25 gifts of $10,000. Forty-one benefactors have become charter members of the Providentia Society, a designation for those who donate $10,000 before the conclusion of the 50th anniversary in June. Those who give at a level of $50,000 or more are invited to be a part of the Providentia Leadership Committee and will participate in planning for the distribution of funds.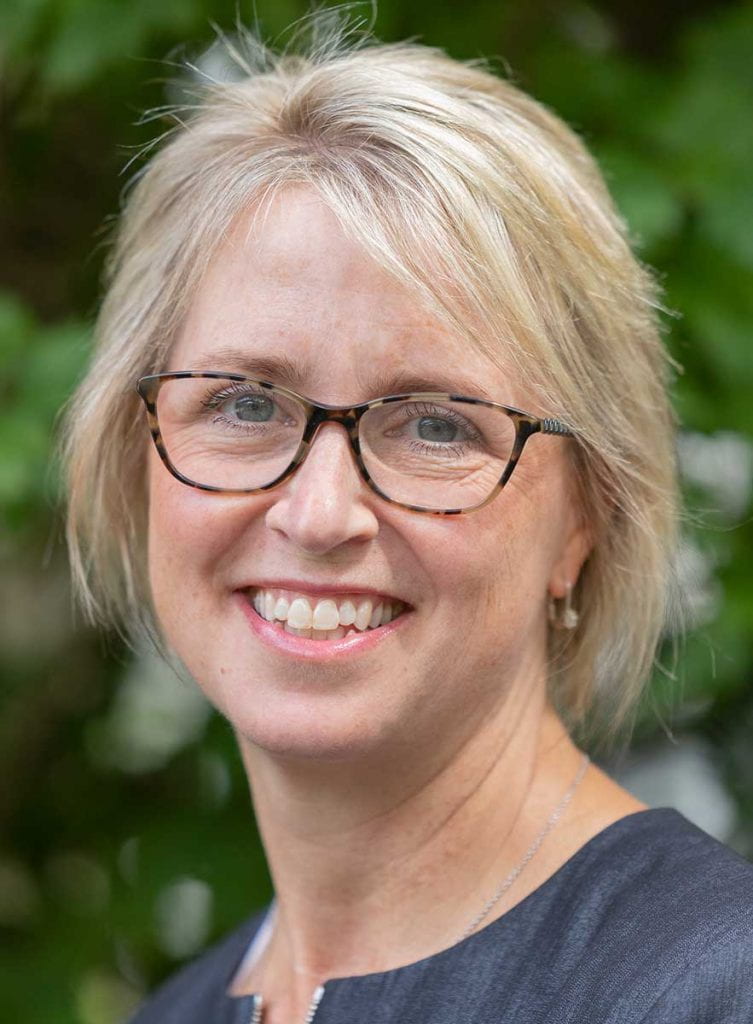 Kerry King '90 felt compelled to be an early supporter of Providentia as a way to lead by example. King is a managing director at Bank of America and member of PC's School of Business Advisory Council. She is also a class representative, the mother of a recent graduate, and serves as co-chair of the Then, Now, Next: Alumni Engagement and Outreach Committee with Andrea Keefe '03, PC assistant vice president for development.
King said she was drawn to be a part of a movement of women helping other women and suspects future donors will feel the same. "This is setting a new trajectory for the college. PC has always had opportunities for women, but this is shining a brighter light on them. It's new and different. I feel like I can make a difference."
Ann Manchester Molak '75, a member of the first graduating class of undergraduate women, is also among the fund's leadership supporters. Like Esper, Molak, the college's executive vice president, exemplifies the high-level leadership provided by women at PC. Esper's position as vice chair of the trustees is the highest position held by a woman on the board, and Molak's is the highest in administrative leadership in the college's history.
"This is a momentous time for Providence College," said Molak, who also serves as a co-chair of Then, Now, Next: 50 Years of Women at PC. "The celebrations and honors for women this year are important, but the real impact of Providentia will come in the ways it catalyzes further action and continued progress. I am honored to be a part of it."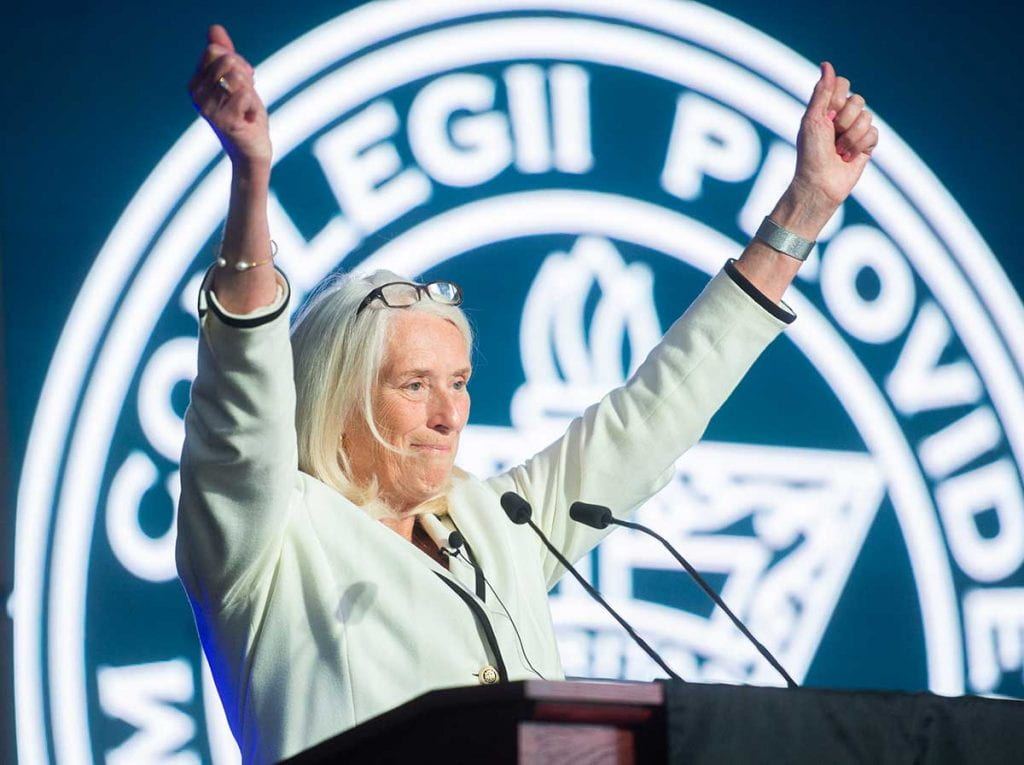 Esper said she was surprised at the quick and generous response of PC alumni and friends through Providentia.
"Women have been finding their seat at the table," Esper said. "Our women alumni have had success across all industries — business, the sciences, the arts, and more. When you get to the table, what good is it if you can't pull another woman, or several women, up to the table? When you donate, make a financial contribution, you multiply your impact exponentially."
King sees the excitement for Providentia as more than a moment in time. "My hope is that this becomes part of a PC legacy and the college's continued success," she said.
The Providentia Endowed Fund is named after the ancient Roman deity personifying foresight and provision. St. Augustine and St. Thomas Aquinas adopted her name as a name for God's loving care for creation. Both meanings are alive in the Providentia Endowed Fund. Recognizing those that came before, the Fund will make provisions for the next 50 years and beyond of women at PC.
more about providentia
More Providence College news
Celebrating 50 Years of Women