February 03, 2023
Novel by Paul Tremblay '93 inspires M. Night Shyamalan's thriller Knock at the Cabin
By Stasia Walmsley
Paul Tremblay '93 had heard it before. As an award-winning horror novelist whose writing once prompted Stephen King to tweet that it "scared the hell" out of him, Tremblay was honored that acclaimed director M. Night Shyamalan was interested in his novel The Cabin at the End of the World. But he didn't expect to see his story in theatres anytime soon.
A few of Tremblay's novels have been optioned — a process that gives a Hollywood production company exclusive rights to a story, which it attempts to develop into a film. Tremblay understands that finishing a movie takes dozens of coordinated efforts to fall perfectly into place. "It seems a minor miracle to me that anything gets made," Tremblay said.
But to his surprise, that's exactly what happened.
Accompanied by his wife, Lisa Carroll-Tremblay '93, and their two children, Cole, 22, and Emma, 18, Tremblay arrived at the Lincoln Center in New York City for the January premiere of Knock at the Cabin, a Universal Pictures film based on his 2018 novel and adapted by Shyamalan and screenwriters Steve Desmond and Michael Sherman.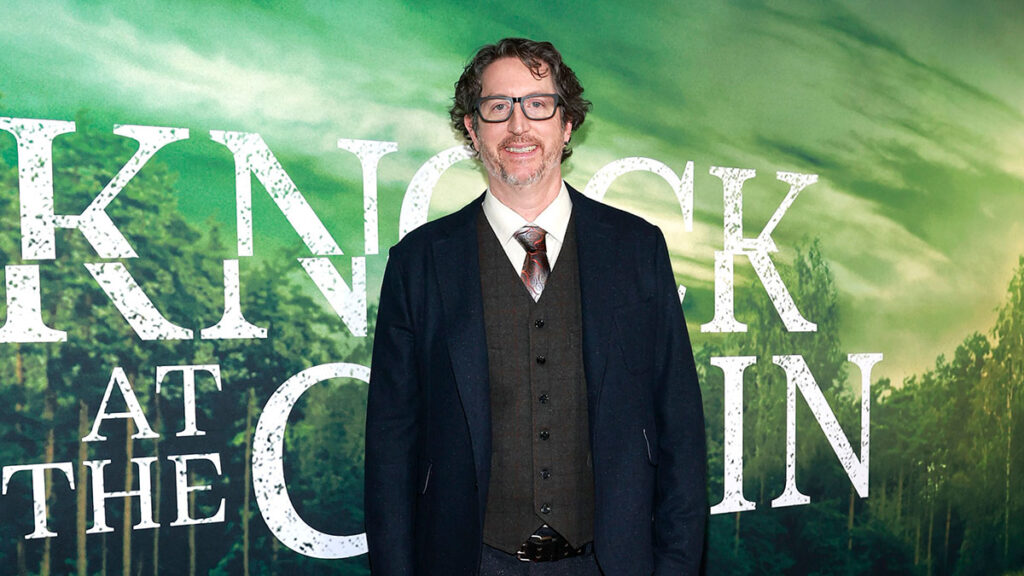 "It was very surreal, the whole red-carpet thing," Tremblay said. "As a writer, most of the time you're in your own head. It's only collaborative towards the end when you're working with your editor and perhaps your agent. So, to see the whole Hollywood movie machinery at work, and to be able to experience it with my family, was an absolute joy."
What did Tremblay think of the film?
"One hundred percent, from my point of view, the movie is beautifully composed and shot and directed, and the performances are amazing," he said.
Like the novel, the movie is an apocalyptic thriller about a group of doomsdayers who descend on a family at their vacation cabin. Starring actors Dave Bautista, Rupert Grint, Jonathan Groff, and Nikki Amuka-Bird, the movie takes a lot from the book, according to Tremblay, but also has a "fairly drastic" change to the end.
"I prefer my ending, which better reflects my personal beliefs and intent with the story," he said. "But at the same time, I enjoyed the movie. I think it's really good."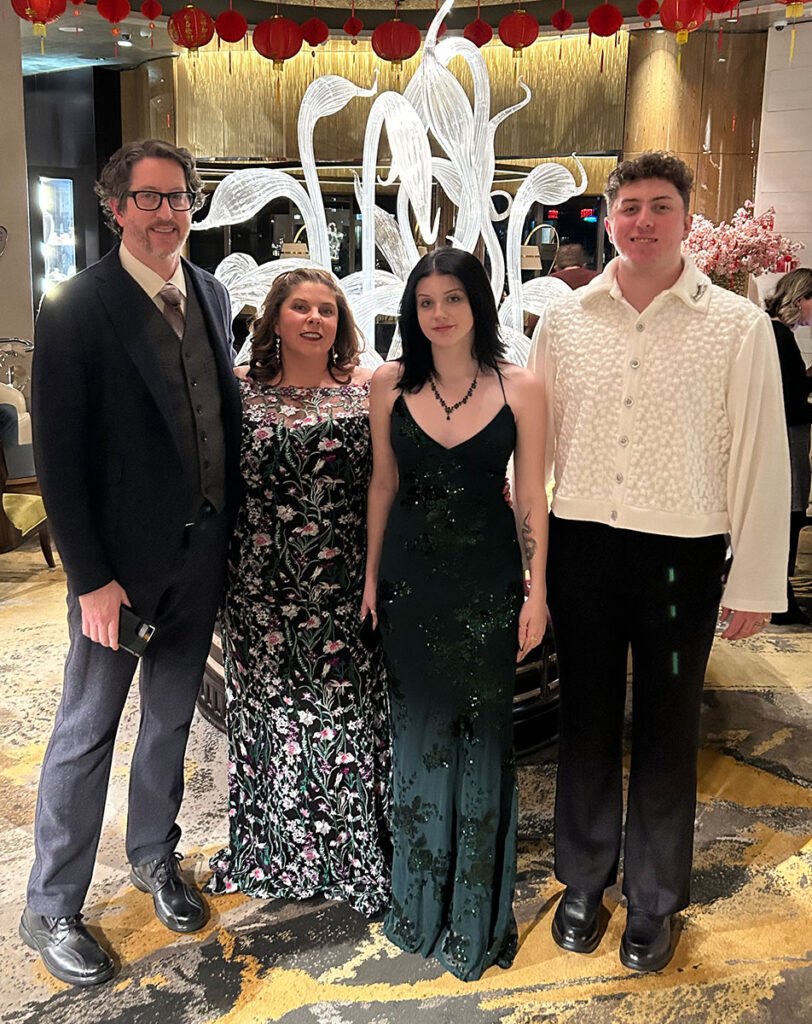 The divergent ending was not a surprise to Tremblay, who had a chance to talk to Shyamalan early in the filmmaking process. He also fielded questions from the screenwriters during script development and even was invited to visit the set for a day of filming in the woods outside Philadelphia for a day of filming in May 2021. The interior set was constructed inside a warehouse and the exterior scenes used a fully built lake house-style cabin.
It was a "mind-spinning experience."
"I walked in right before they were going to start shooting," Tremblay said. "Ben [Aldridge] and Jonathan Groff are tied to chairs, and there's Bautista and the other actors. And Night came over and gave me a hug. And I was whisked off to watch what they were shooting on the monitor."
Tremblay's journey to a big-budget movie soundstage, standing beside one of Hollywood's best-known directors, included his time at Providence College in the early 1990s. He arrived on campus "awkward and not very confident," he said. "I guess Providence was where I sort of discovered myself."
It wasn't until the second semester of his senior year that Tremblay found an interest in writing. Just before graduating as a mathematics and humanities double major, he took an early-level English class to fulfill a missing curriculum requirement. The class was made up of mostly first-year students, but Tremblay connected instantly with the professor, Mark W. McLaughlin, Ph.D., over a mutual love of punk music.
Tremblay remembers writing an essay comparing stories by Joyce Carol Oates and T.C. Boyle to a Jane's Addiction song.
"I didn't know people wrote things like this. It really excited me," he said.
Tremblay parlayed this early excitement with writing into a remarkable side hustle. After PC, he earned a master's degree at the University of Vermont in 1995, he began a 27-year career as a math instructor at Saint Sebastian's School in Needham, Massachusetts, where he still teaches (he was on sabbatical this past year).
He finds time to write in the evenings at his home in Stoughton, Massachusetts, and during free periods at school. He writes on a laptop from ideas and thoughts scribbled in notebooks.
"The school has been so supportive of my writing endeavors. They encourage lifelong learning. It's not just words for them," Tremblay says.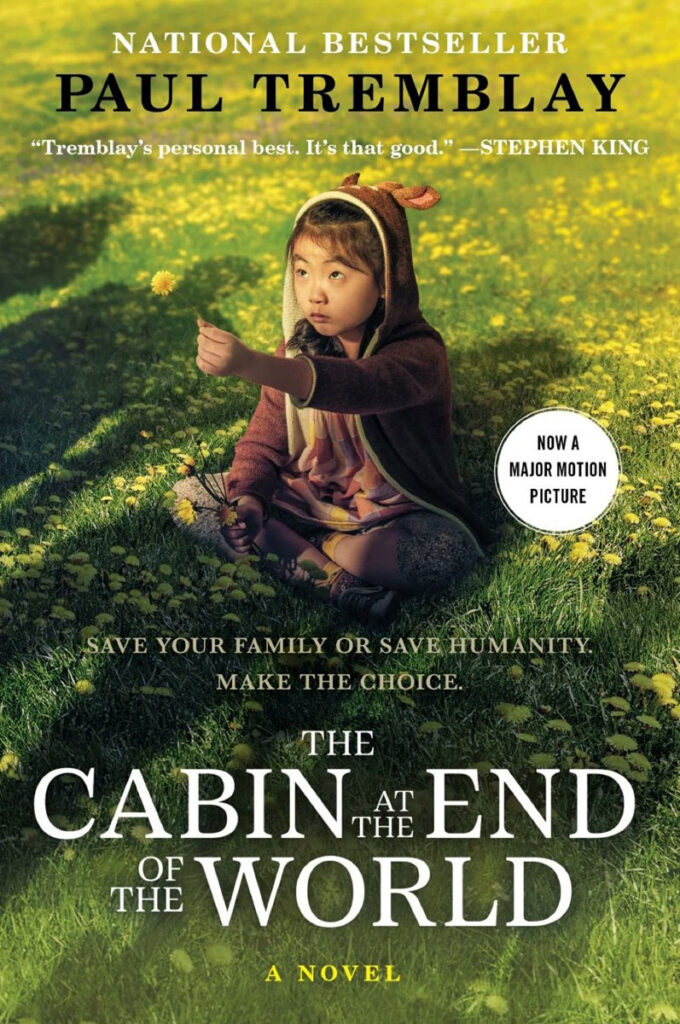 PC brought Paul and Lisa together. An English major, she remembers that he used to ask her, "Do you just read books and talk about them?" Lisa is senior director of marketing for Papa Gino's & D'Angelo and hosts a podcast, TV is Awesome, with classmate Ken Cornwell '93.
For the most part, as they were raising their family, life was ordinary, focused on the children's interests and needs, with both parents coaching sports teams.
"Something that started out gradually for Paul, deciding to write stories in the late '90s and then seeing where he is now, feels both like a long adventure and quick success," Lisa said.
"Along the way there were bursts of excitement, like when a book came out or when Stephen King tweeted his appreciation, but mostly Paul has been seen as a math teacher. Our kids have grown up knowing Dad had two jobs: teaching and writing. There was a time when they were a little embarrassed that Dad wrote horror books … I think that has all changed now."
Tremblay's breakthrough novel was A Head Full of Ghosts in 2015 — the book that scared Stephen King. It received the Bram Stoker Award from the Horror Writers Association for superior achievement in a novel and the Massachusetts Book Award for Fiction. It was followed by Disappearance at Devil's Rock, which received the British Fantasy Award for best horror novel on 2017.
His writing credits also include Survivor Song, crime novels The Little Sleep and No Sleep till Wonderland, and the short story collections Growing Things and Other Stories and The Beast You Are (due out in July). His essays and short fiction have also appeared in the Los Angeles Times, The New York Times, Entertainment Weekly online, and in several year's-best anthologies.
"Horror has always felt honest to me. I think horror can get at art's most difficult questions in interesting ways," Tremblay said. "And monsters are just cool."
Though he has never met Stephen King in person, they correspond by email.
"He's been super supportive and a great ear to bend," Tremblay said. "He did ask me to check his math in an SAT problem, which he put in to the novel The Institute. So now, I consider myself his math tutor."
Does Providence College show up in any of his books?
"Definitely," Tremblay says. Specifically, in The Pallbearers Club, which came out in 2022, "there's a big chunk of the book that takes place in Providence. It is essentially a very fictionalized autobiography, but it imagines a different path I might have taken if I had dropped out of Providence College when I was a junior to try to become a punk musician."
Classmates and fans of Tremblay's novels can ask him about his drop-out musings and more when the Class of 1993 celebrates its 30th reunion on campus in June.
From page to screen with Paul Tremblay '93
More Providence College news