February 08, 2019
OAS administrator profiled in breast cancer foundation calendar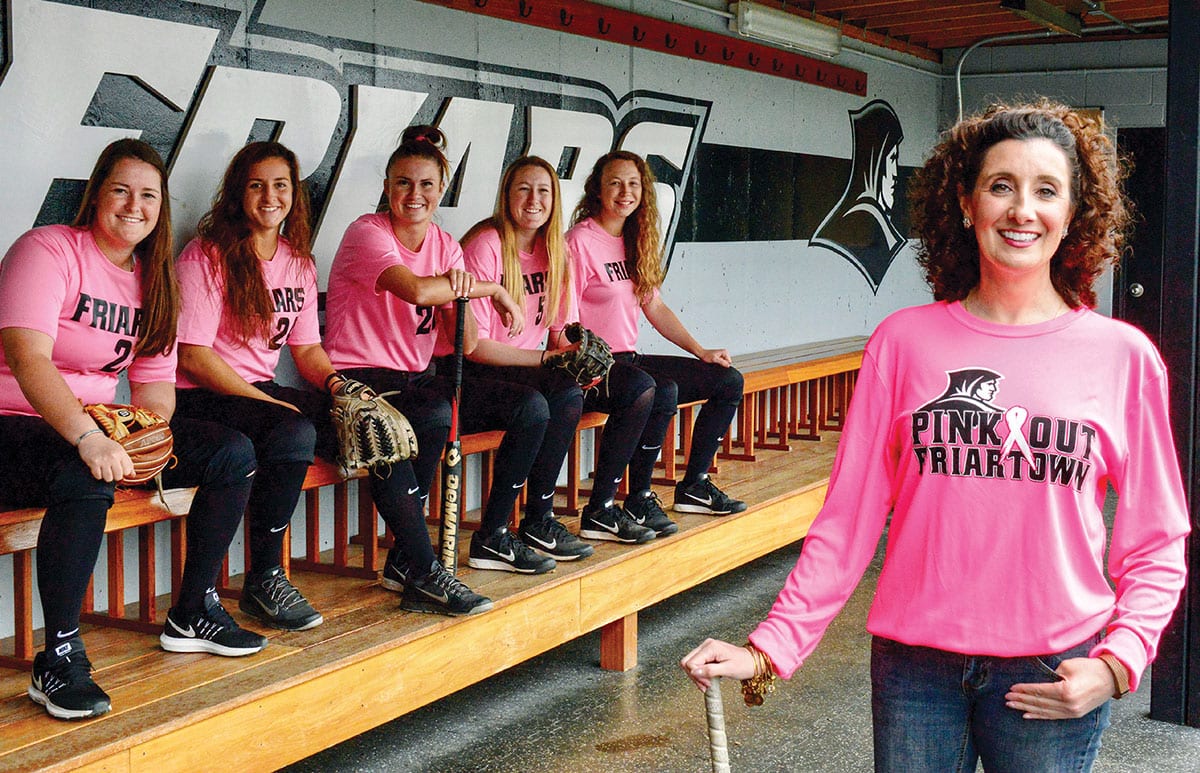 Jennifer A. Rivera '06SCE & '13G, an administrator in the Office of Academic Services, was selected to be profiled in the 2018-2019 Gloria Gemma Breast Cancer Resource Foundation calendar.
Chosen as "Ms. May 2019," she is pictured in the calendar with members of the Friars' women's softball team. The picture is accompanied by a quote from Rivera: "Everyone has stress in his or her life, but how you choose to deal with it is what makes the difference. I choose to be positive and thankful."
Rivera chose to have her picture taken with the softball team because of its support during her illness.  As assistant director for disability support services in the OAS and the team's academic adviser, she has worked closely with the student-athletes and coaches.
The photo was taken in the dugout at Glay Field, where the Friars play. The pink jerseys that Rivera and five members of the team are wearing are in honor of breast cancer awareness and specifically, the Gloria Gemma Breast Cancer Resource Foundation of Pawtucket.
Rivera has supported the foundation in numerous ways, including involvement with the Young Survivors Program, fund-raising for Flames of Hope, modeling in the 2017 Our Hero Survivor Fashion Show, and participating in Gloria Gemma Run/Walk series in Providence. During one of the walks, Rivera and her team of family and friends raised approximately $4,000 for the foundation while sporting custom T-shirts reading "Jenn's Pretty in Pink."